The Weekend In Beer – Beginning September 30, 2022
|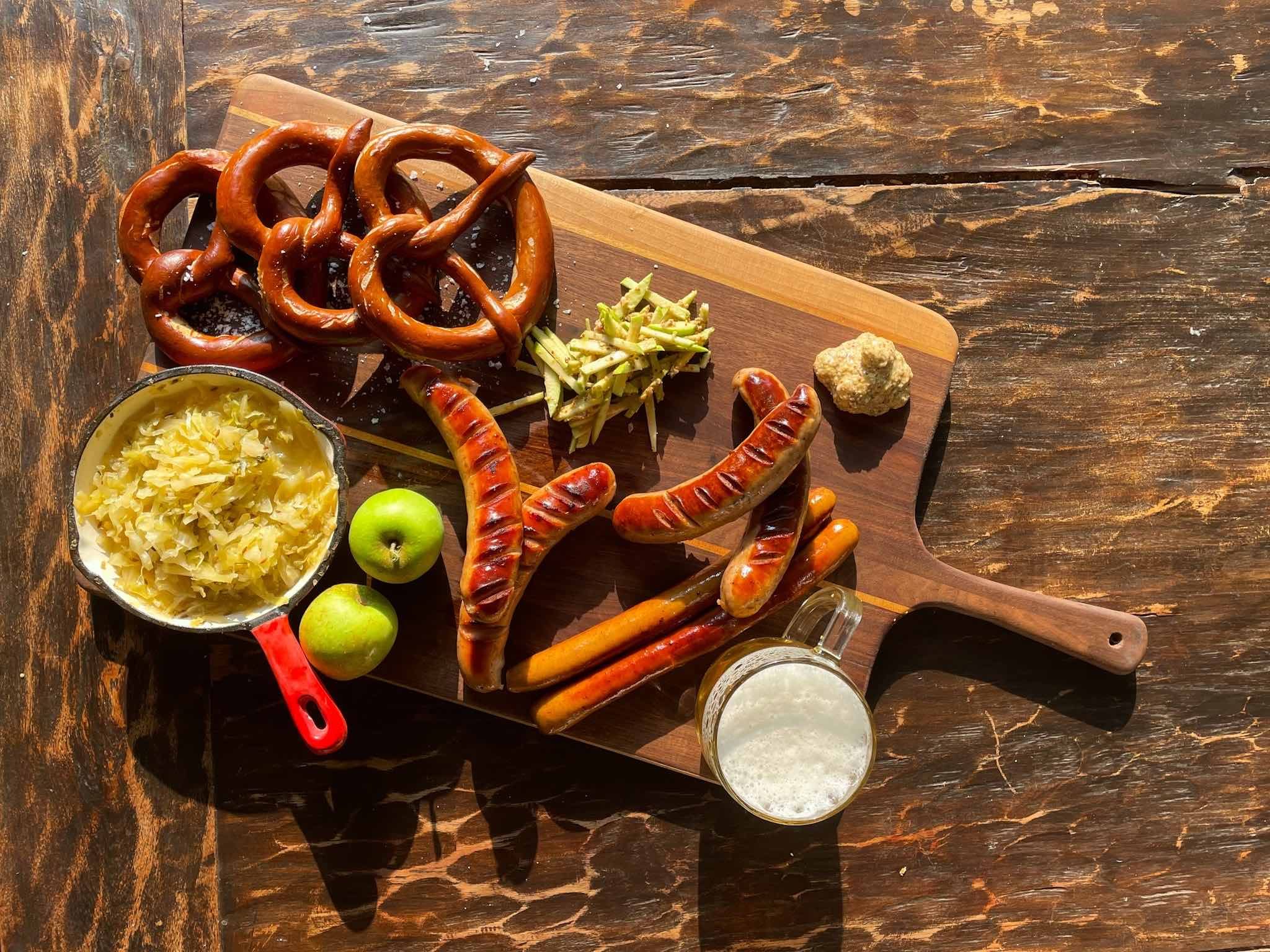 As we ease into the weekend, it's another full weekend of Oktoberfest and Fresh Hop celebrations. The Portland Fresh Hops Fest makes its return to Oaks Amusement Park today and tomorrow and the Hood River Hops Fest on Saturday. Also taking place today is Fresh Hops on the Pond in Bend, Oregon.
This weekend's Oktoberfest celebrations are taking place at Paddy's and Olympia Provisions in Portland. Across the mighty Columbia River in Vancouver, Victor 23 hosts its Oktoberfest on Saturday, as does Ninkasi Brewing in Eugene, Oregon.
FRESHOPTOBERFEST
FRIDAY SEPTEMBER 30 – 8AM-10:00PM
They will be tapping fresh hop German styles of beer like fresh hop Kolsch-style, Pilsner, and Oktoberfests
Bloodbuzz – 4233 N Mississippi Ave. – Portland, OR 97217
FRESH HOP BEER SUMMIT
FRIDAY SEPTEMBER 30  – 11-2:30AM THRU OCTOBER 9
Roscoe's annual Fresh Hop Beer Summit will run through October 9th and will have between 10 and 12 fresh hop beers, cask beers, and ciders rotating through at any given time. Taster trays are available if you would like to sample with smaller pours. In 2021, Roscoes tapped 123 unique fresh hop beers and they currently have  fresh hops on tap including ones from Bend Brewing, Binary, Culmination, Fort George, Kings & Daughters, Double Mountain, Sunriver, Upright and VIA .
Roscoes – 8105 SE Stark St. – Portland, OR 97215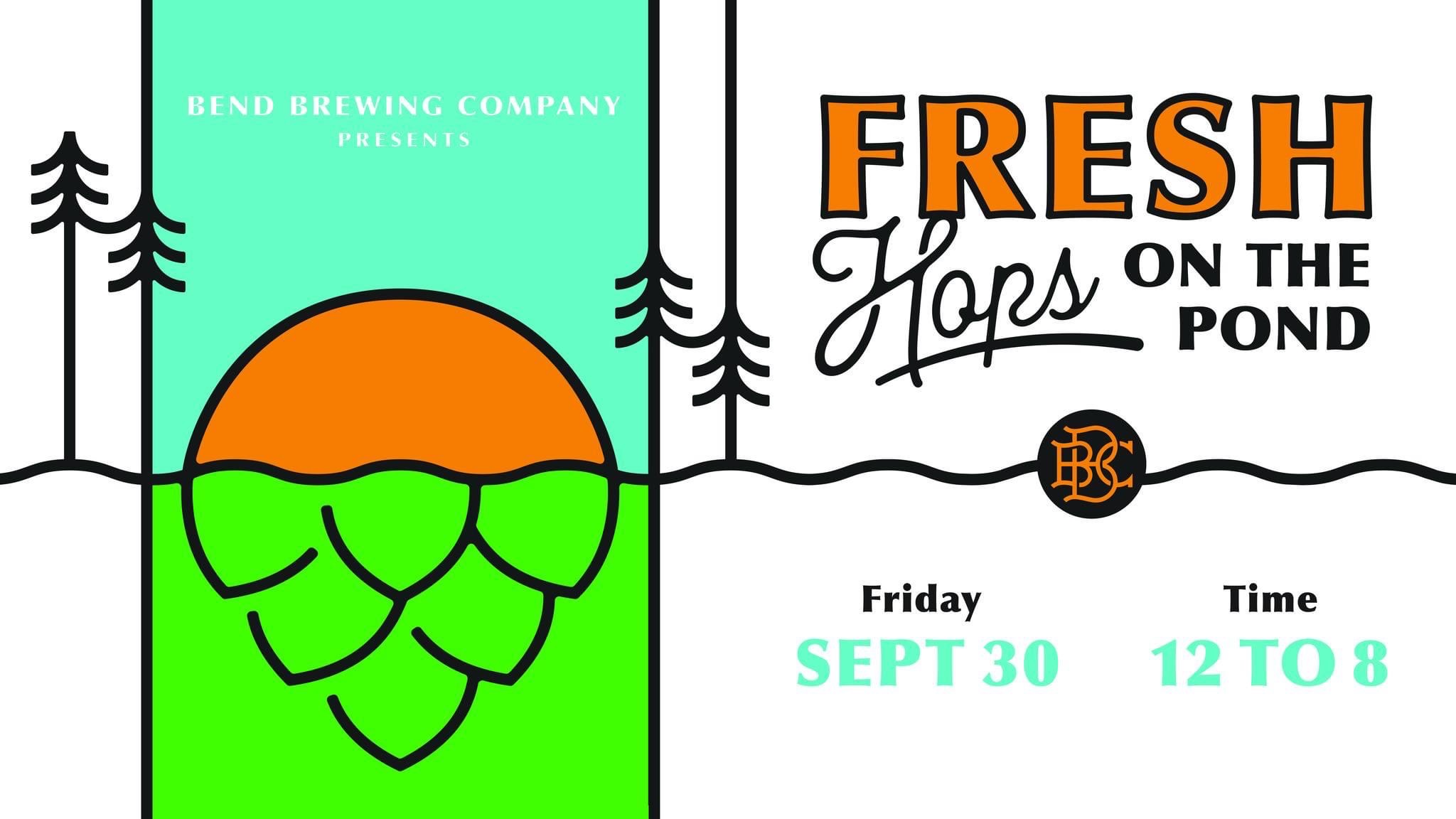 FRESH HOPS ON THE POND
FRIDAY SEPTEMBER 30 – 12-8:00PM
Fresh Hops On The Pond is back for 2022 on Friday, Sept 30th from 12-8:00 p.m. and you can taste Fresh Hops beers from over 25 different breweries throughout the West Coast in Bend.
Bend Brewing – 1019 NW Brooks St. – Bend, OR 97701
OKTOBERFEST
FRIDAY SEPTEMBER 30 – 12-LATE
Paddy's is doing Oktoberfest on Friday and they will have authentic beer steins, Bavarian music, German shenanigans, some traditional German food, along with some Irish pub favorites.
Paddy's – 65 SW Yamhill St. – Portland, OR 97204
PORTLAND FRESH HOPS FEST
FRIDAY SEPTEMBER 30 – 4-8:00PM & SATURDAY OCTOBER 1 – 12-8:00PM
Join us for the 18th anniversary of the Portland Fresh Hops Festival as it is back to Oaks Amusement Park for the first time since 2019.  They will have over 30 fresh hop beers brewed by Oregon craft breweries from across the state, live music and food from Urban German and more.  Ticket packages includes event glass and five drink tickets, each can be used for a 4oz pour, can of soda or bottle of water for $25 and additional drink tix are $2 for a 4 oz. pour.
Oaks Amusement Park – 7805 SE Oaks Park Way – Portland, OR 97202
HOOD RIVER HOPS
SATURDAY OCTOBER 1 – 12-7:00PM
The family-friendly event features more than 30 breweries with more than 40 fresh-hop beers, plus a variety of food vendors, live music, and and a collectible mug.
The details on costs are below:
Entry Only (no tasting glass or tokens): $10
Entry w/ tasting glass & 5 tokens: $20
Tasting Package (entry, tasting glass, and 10 tokens): $30
21 and Under Guests: FREE
Participating Breweries:
Ascendent Brewing, Baerlic Brewing, Breakside Brewery, Deschutes Brewery, Double Mountain Brewery, Everybody's Brewing, Ferment Brewing Company, Fire On The Mountain Brewing Company, Fort George Brewery, Free Bridge Brewing, Full Sail Brewing, Georgetown Beer, Gigantic Brewing, Grains of Wrath, Kings and Daughters Brewery, Migration Brewing, Pelican Brewing, Pfriem, Slopeswell Cider Co., Solera Brewing, Stickmen Beer, Stormbreaker Brewing, Wild Ride Brewing, Zoiglhaus Brewing Company
Hood River Hops – 501 Columbia St. – Hood River, OR 97031
NINKASI OKTOBERFEST
SATURDAY OCTOBER 1 – 12-10:00PM
The annual Ninkasi Oktoberfest celebration is back on Saturday at the Ninkasi Backyard Patio at The Better Living Room.  Achtung Lager, their Oktoberfest-style beer made in collaboration with Reuben's Brews will be on tap, along with two special beers from Reuben's Brews and you can participate in a stein holding competition to win a grand prize at either 1:30p.m. or 6:30p.m.
The Better Living Room by Ninkasi Brewing – 155 Blair Blvd. – Eugene, OR 97402
OKTOBERFEST CELEBRATION
SATURDAY OCTOBER 1 – 2-9:00PM
You can join Olympia Provisions, Rosenstadt Beer, my friend the King and Jen for an Oktoberfest Celebration on Saturday. They will be cooking traditional Oktoberfest food, featuring live Polka music, hosting games and will be tapping the ceremonial Oktoberfest keg at 2pm with the Rosenstadt team.
Details as follows:
2pm-4pm Keg Tap & Live Polka Music by Doppelbock
4pm-6pm Face Painting
4-6pm Complimentary tasting of Rev Nat's Oktoberfest Apfelwein
6pm-8pm Live Polka Music by the Alpine Meadows
Olympia Provisions – 107 SE Washington St. – Portland, OR 97214
OKTOBERFEST!
SATURDAY OCTOBER 1 – 2-10:00PM
Victor 23's Oktoberfest is $28 and is good for one plastic commemorative 1 liter stein and 3 drink tickets. Each drink ticket is good for 1/2 liter fills of beer and ciders on tap under 9%.
OKTOBERFEST TAP LIST:
Schaffner Pilsner, Skyjacker IPA, Jet Fuel IIPA, Flight 305 Red Ale, North by Northwest American Lager, Imitator IPA, Low Visibility IPA, Der Luft Pirat Oktoberfest, Black Tie Dry Irish Stout, Briefcase Full of (Fresh!) Hops Hazy IPA (Collab with Passages To Success), Lawless Beer Style Ale (Collab with Steeplejack Beer),
Victor 23 Brewing – 2905 Saint Johns Boulevard #3718 – Vancouver, WA 98661