The Weekend in Oregon Beer – Beginning July 21, 2022
|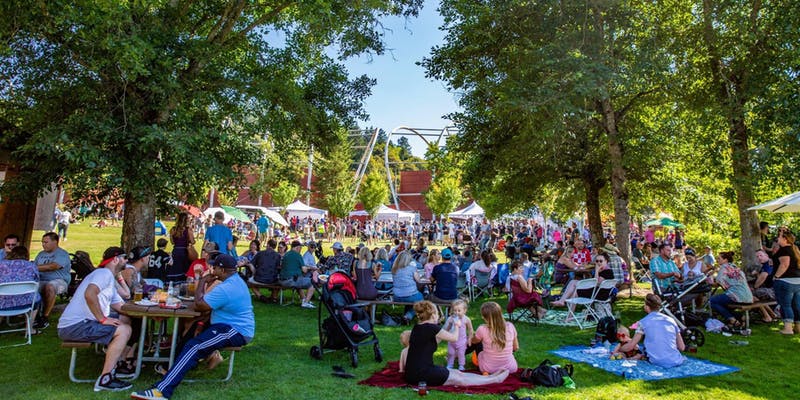 Weekend beer events kick off today on Portland's west side with the Grand Opening of Migration Brewing at Washington Square Mall. Then just a few miles west, Ecliptic Brewing will be taking over the taps at Room 122 in Beaverton, Oregon.
Then on Saturday, a few beer festivals take place in the suburbs, one in Oregon City with the Oregon Trail Brewfest and the other in Hillsboro as McMenamins hosts the Cornelius Pass Roadhouse Brewfest. Other events include TopWire Hop Project's 2nd Anniversary, Boneyard Pub hosting Hops & Heat, Freeland Spirits 4th Anniversary and so much more!
Take a look at all the events beginning today, July 21st….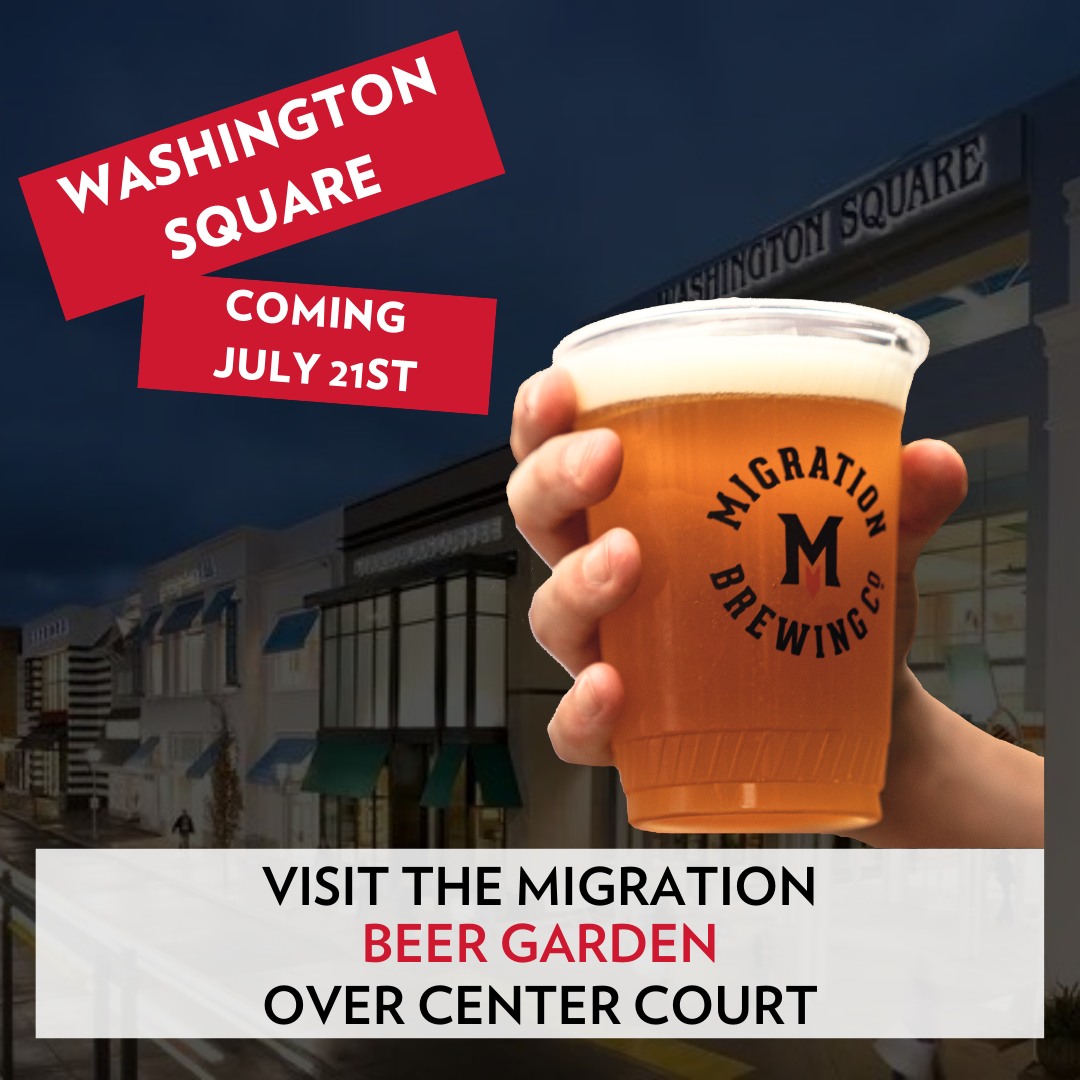 MIGRATION BREWING TO OPEN  A POP-UP AT WASHINGTON SQUARE MALL
THURSDAY JULY 21 – Noon-8:00PM
Migration Brewing will have a new Pop-Up Indoor Beer Garden at Washington Square, one of Portland's west side shopping malls, home to Din Tai Fung and Ezell's Chicken opening at Noon on Thursday, July 21st.  It's located on the second floor balcony above Center Court and will have seating capacity for 35 people with beer on draft and beer to go.
Hours are: 12PM – 8PM Monday – Saturday, 11AM – 7PM Sunday
Washington Square Mall – 9585 SW Washington Square Road – Portland, OR 97223

FRACTURE BREWING TAP TAKEOVER AT BEER STORE
THURSDAY JULY 21 – 6:00-8:00PM
Fracture Brewing, the newest beer project from Ny Lee and Darren Provenzano (who are making beer in the former Burnside Brewing space) is taking over five taps Thursday, July 21st from 6:00-8:00 p.m. at Beer Store Milwaukie . You can meet their local Sales Manager, Logan Marks and the word on the street is he will be raffling off some prizes, my guess is via the 2 part raffle ticket method.  Look for the following beers on draft a Hazy IPA, New Zealand Pilsner, West Coast IPA , Summer IPA and West Coast Pilsner.
Beer Store Milwaukie – 10610 SE Main St. – Milwaukie, Or.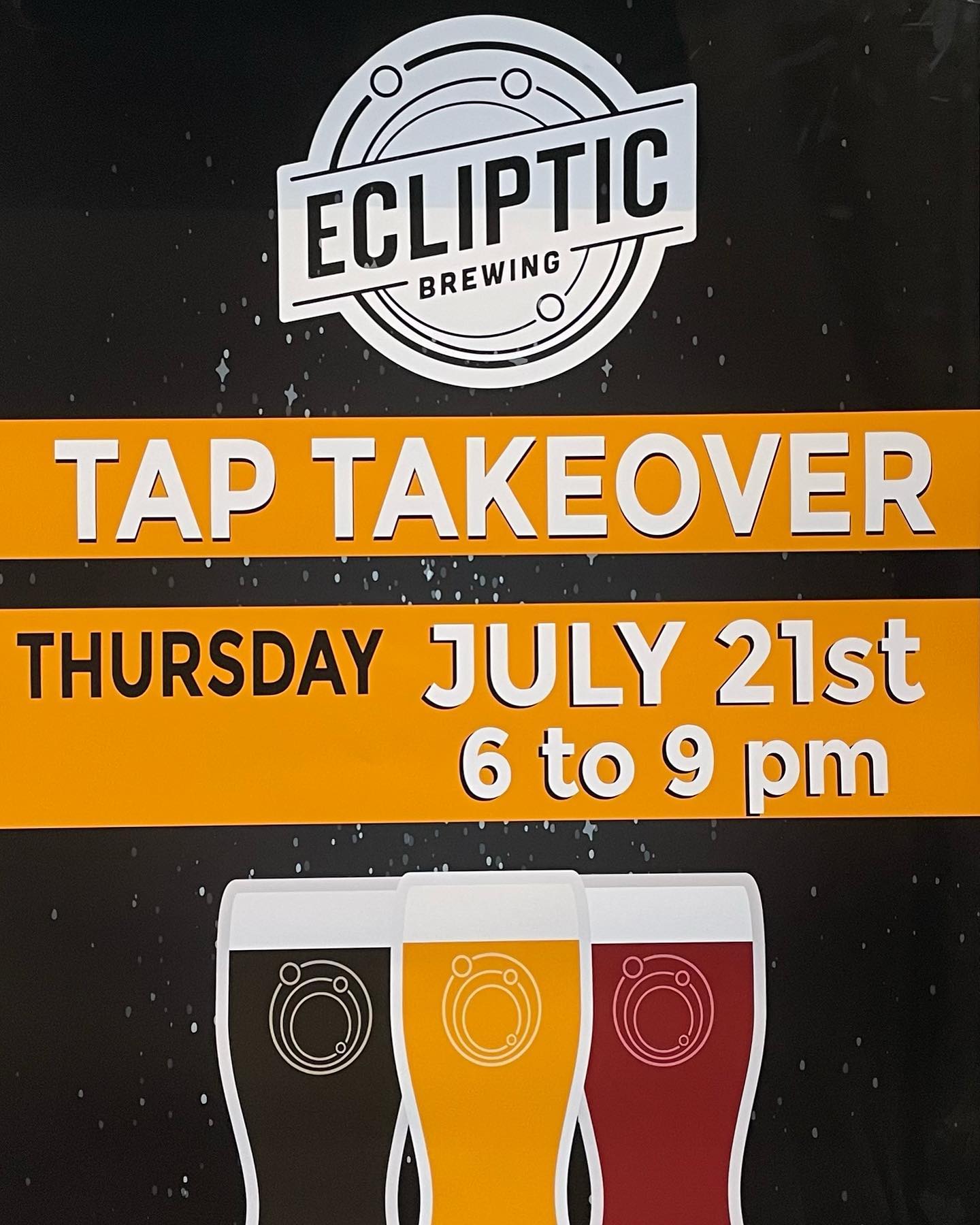 ECLIPTIC TAP TAKEOVER AT ROOM 122
THURSDAY JULY 21 – 6:00-9:00PM
An Ecliptic Tap Takeover will be happening at Room 122 Tap House, which has 40+ Craft Beers, Wines & Ciders on tap and is located at Murray & Allen in the Hyland Hills of bewitching Beaverton.  An Ecliptic sales rep, my guess is Westside rep, Brett Baltus, will be there to raffle off some sweet schwag.  For beers, look for the newest Moon Room Lager Series Beer: Helles, the Ecliptic + Georgetown Cosmic Collaboration Summer IPA (which is tres hazy) and some other Ecliptic gems.
Room 122 – 14274 SW Allen Blvd – Beaverton, OR

EUGENE RIVERFRONT FESTIVAL
THURSDAY JULY 21 – SUNDAY JULY 24
WEEKEND HOURS – 12:00 -10:00PM
All are welcome for this fun, free event of food, music, art, a livestream of World Athletics Championship Oregon22 events at Hayward Field, entertainment and culture from Oregon and around the world.  Featuring a dozen local food vendors and a beer garden where you can buy the Ninkasi line of canned cocktails, a half dozen Ninkasi beers, Oakshire Amber, cider, seltzer and wine.
Eugene Riverfront Festival – Entrances are at the corner of 5th St. and Mill St., with additional entrances along the Ruth Bascom Riverbank Path – Eugene, OR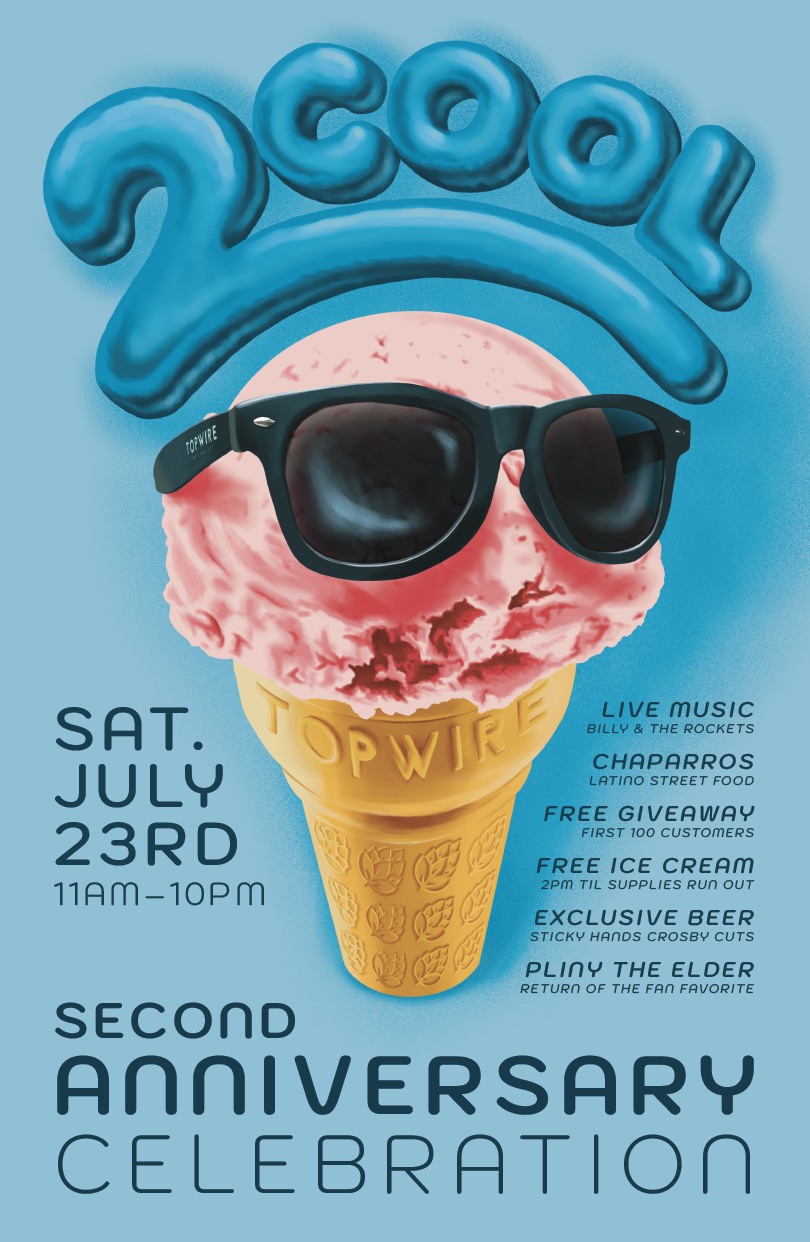 TOPWIRE SECOND ANNIVERSARY PARTY
SATURDAY JULY 23 – 11:00-10:00PM
The TopWire 2Cool Second Anniversary Celebration is happening at the TopWire Hop Project from 11:00 a.m. to 10:00 p.m. in Woodburn.  This is what they have lined up: free surprise giveaways to the first hundred customers, free ice cream treats starting at 2:00 p.m., the return of Block 15 Brewing's Sticky Hands Crosby Cuts and Russian River Brewing's Pliny the Elder, food from Chaparros after noon and music by Billy & The Rockets from 6:00-9:00 p.m.
TopWire Hop Project – 8668 Crosby Rd NE – Woodburn, OR 97071
OREGON TRAIL BREWFEST
SATURDAY JULY 23 – Noon-9:00PM
The 3rd Annual Oregon Trail Brewfest will take place at the End of the Oregon Trail Interpretive Center, located at 1726 Washington St. in Oregon City on Saturday, July 23 from Noon to 9:00 p.m.
The Oregon Trail Brewfest is an all-ages affair and will feature plenty of lawn games and other activities to keep the kiddos busy.   Attendees can purchase tickets in advance and tickets will also be available to purchase at the door the day of the event. Attendees wishing to participate will get a festival glass and 10 drink tickets for $20.  Two tickets will get you a 4 oz. taster and five tickets will get you a  12 oz. pour.  If you would like to help out by volunteering to pour beer you can read the details here.
Breweries:  Away Days Brewing, Breakside Brewery, Brewery 26, Coin Toss Brewing, Cooper Mountain Aleworks, Ecliptic Brewing, Gigantic Brewing, Great Notion Brewing, Laurelwood Brewpub, Leikam Brewing, Level Beer, Little Beast Brewing, Madcow Brewing McMenamins Breweries,  Montavilla Brew Works, Old Town Brewing, Oregon City Brewing Co., Pono Brewing, Public Coast Brewing, Rogue Ales, Rosenstadt, Shattered Oak Brewing, Steeplejack Brewing, Stickmen Brewing, Stormbreaker Brewing,  Threshold Brewing, Von Ebert Brewing, Upright Brewing, Wayfinder Beer, 12 Bridge, Portland Cider and Reverend Nat's.
There will also be several food carts, including: Bayou Bros Cajun Boil, Taco King Mexican Grill, Mr. C's BBQ, Queen Chili, Hasta La Pasta, SomSoms Hawaiian Shave Ice, Trecs Treats, and Chic's Coffee Etc.
There will be live music all day, starting with Dear Drummer, and followed by Camp Crush, The Celebrators, Silver Triplets of the Rio Hondo, Night Heron, and ending with White Bike.
End of the Oregon Trail Interpretive Center – 1726 Washington St. – Oregon City, OR
FREELAND SPIRITS FOURTH ANNIVERSARY
SATURDAY JULY 23 – Noon-8:00PM
Freeland Spirits is turning 4 and having a daylong, kid friendly fiesta.  Their Stefon like description of the event is as follows from the Instagram:  there will be live DJs, a free tasting booth with prizes, jello shots, themed cocktails, pizza from Pizza Thief, a corn hole tournament AND to top it all off… a FREE distillery tour with CEO/ Founder, Jill Kuehler!  Times are as follows:
NOON: DISTILLERY TOUR: Freeland's CEO/ Founder, Jill Kuehler will be leading a distillery tour right at noon free of charge. Join the tour to learn how we make our delicious spirits and the origin story of Freeland!
1-3 PM ANNUAL CORN HOLE TOURNAMENT:  Bring your A game for the tournament of the year.  Warning: it does get competitive!!   Dogs are allowed outside on the patio/parking lot
Freeland Spirits – 2671 NW Vaughn – Portland, OR
BONEYARD HOPS & HEAT
SATURDAY JULY 23 – Noon-10:00PM
Boneyard Beer is asking the question:  Do you love hoppy beers and spicy food? If you do, they are bringing the HOT HOT HEAT (unfortunately not the much loved Sub Pop Victorian band(at least in year 1)) Saturday, July 23rd from Noon-10:00pm at their Beer Pub on NE Division in Bend for the first annual Hops & Heat event.  The kitchen will be running crazy spicy food specials and the draft list will be all hopped up.
Boneyard Beer Pub – 1955 NE Division St – Bend, OR 97701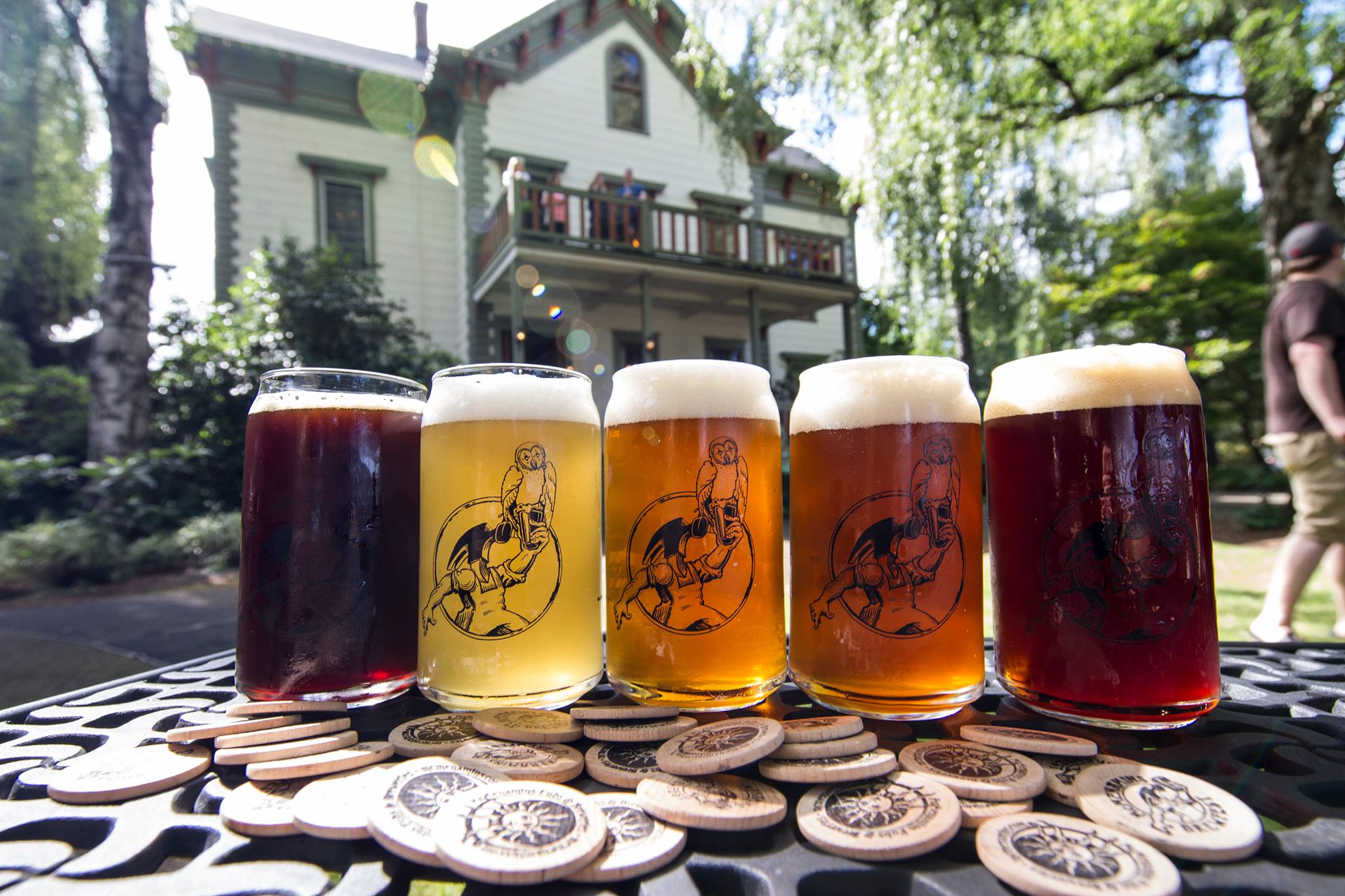 19TH ANNUAL CORNELIUS PASS ROADHOUSE BREWFEST
SATURDAY JULY 23 – 1:00-9:00PM
You can spend a summer afternoon at the 19th annual Cornelius Pass Roadhouse brewfest exploring their idyllic grounds, listening to live music, sampling 32 local beers and ciders, adventuring with a Passport Discovery Hunt, touring the brewery and the distillery, and enjoying food specials like a pork Cubano, chile pork verde, burgers and soft pretzels with ale fondue at this McMenamins bucolic setting in Hillsboro from 1:00 p.m. till 9:00 p.m.  I gotta give kudos to the McMenamins brewers for many of the beer names for the beers this year – thank you!
Here are the details as follows:
$28 for 10 4-oz tastes and a specialty pint glass
All ages welcome | 21+ to drink beer, wine,  cider or really anything they serve as an alcoholic beverage
Tokens are good for beer & cider tastes and toward food within the brewfest venue.
Refillable water bottles are welcome.  Be sure you have a seat; bring a lawn chair. Well-behaved, leashed dogs are welcome.
Brewery Tours: On the hour from 2-5:00 p.m.. Space is limited.
Distillery Tours: At 2:30 p.m., 3:30 p.m., 4:30 and 5:30 p.m.. Space is limited.
Live Music
2-5pm *  Fortunate Son * In the Meadow
3-5pm * Falcon Heart * In the Orchard
4-7pm * High Deductibles * In the Octagonal Barn
5:30-8pm * Jack Maybe Project * In the Meadow
6-9pm * Sonny Hess * In the Orchard
Beer List
McMenamins Breweries
Cornelius Pass Roadhouse Brewery: Edelweiss Helles Bock-Citrus Pils
Concordia Brewery: Big Ole Peach Tree Dish Sour
Crystal Brewery: Encore IPA
Edgefield Brewery: Hi Chew Chew Choose You Sour
Fulton Brewery: Shine Like it Does IPA
High Street Brewery: Ferlurian's Kölsch
Hillsdale Brewery: Bold Deceiver IPA
John Barleycorns Brewery: Cool Water Cold IPA
Lighthouse Brewery: Wave Watcher Amber Ale
Monroe Brewery:cPretend Like it's the Weekend Kölsch
Oak Hills Brewery: Living on a Cruise Ship Kölsch
Old St. Francis School Brewery: Foggy Nectar Hazy IPA
Roseburg Brewery: Half Shell IPA
Thompson Brewery: Briseno Especial – Mexican Lager
West Linn Brewery; Cub Scout Sour: Lemon Boysenberry Dessert Sour
Guest Breweries
Barn Door Brewing: HighGarden Hazy IPA
Bierly Brewing: Ganz Vienna Lager – Gluten Free
Crooked Creek Brewery: Back 40 Belgian Blonde Ale
Deep Space Brewing: Coffee Kölsch
Evasion Brewing: Hophoria IPA – Gluten Free
Heater Allen Brewing: Pils
Integrity Brewing: Integrity Dark Cream Ale: Kentucky Common
Ridgewalker Brewing: Kölsch Krusher Raspberry Kolsch
Three Mugs Brewing Company: Meanderin' Mandarin Pale Ale
Vertigo Brewing: Tropical Key Lime Blonde
Cider List
Edgefield Winery: Raspberry Cider-Mango con Chile Cider
Helvetia Cider Company: Sun of a Peach Cider-Blueberry Cider
19 Acres Cider Co.: Passion Fruit Cider – Serie Verger
McMenamins Cornelius Pass Roadhouse – 4045 NE Cornelius Pass Rd – Hillsboro, OR 97124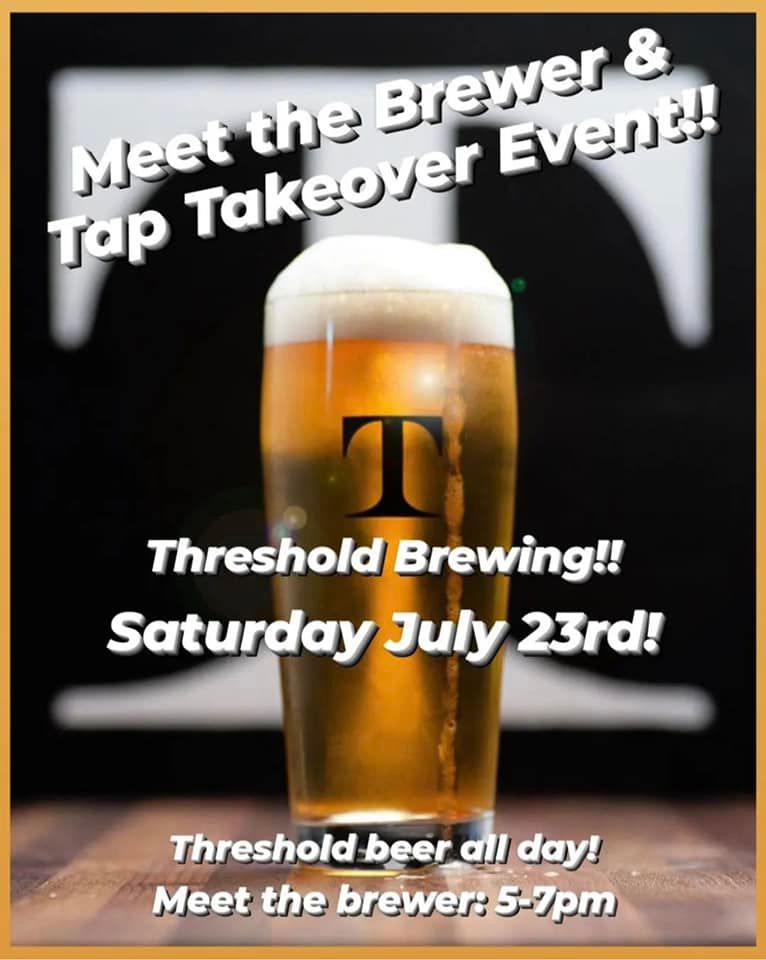 THRESHOLD MEET THE BREWER AND TAP TAKEOVER
SATURDAY JULY 23 – 5:00-7:00PM
Earthlab Libations is having a meet the brewer and all day tap takeover with the team behind Threshold Brewing on Saturday July 23rd from 5:00-7:00 p.m.  As an aside, Google maps is telling me the Study by ForeLand beer is a 2 minute walk away if you have not visited already.
Earthlab Libations – 2623 SE Belmont St. – Portland, OR 97214