Three Mugs Brewing Company Six-Year Anniversary Fest
|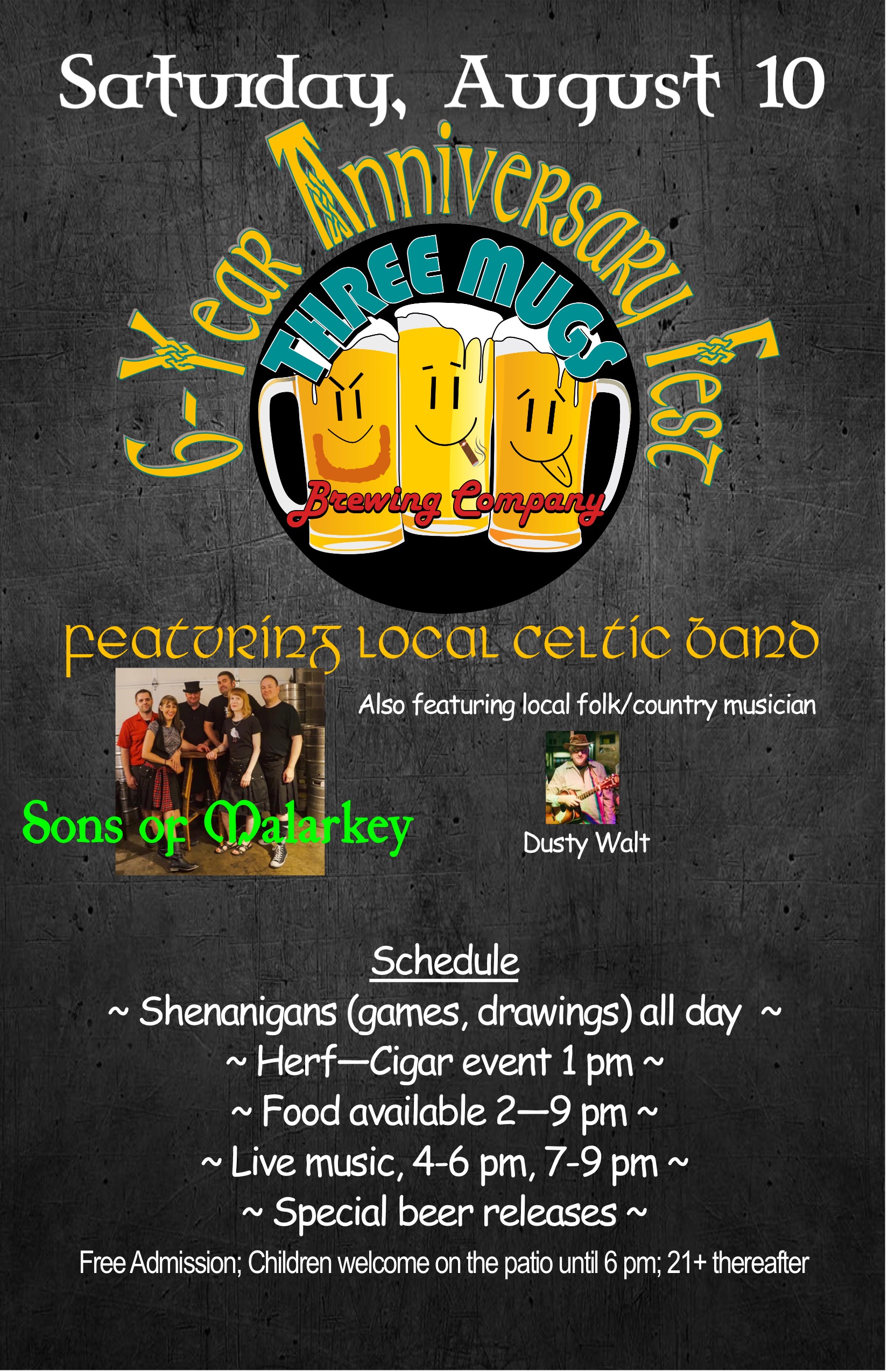 Three Mugs Brewing is set to host its Six-Year Anniversary Fest that'll take place on Saturday, August 10, 2019. The day's festivities of special craft beers, live music, food and shenanigans will begin at 1:00pm.
Beginning at 4:00pm the live music will begin with the folk group, Dusty Duo, and Celtic band, Sons of Malarkey. Food will be available from The Other Chef, who offers a delicious Cajun fusion fare. Additionally, there will be prize drawings, games, and cigars.
Admission to the event is free. Minors are allowed at the event in the patio area until 6:00pm. Thereafter, the event is 21+ only.
Three Mugs Brewing Anniversary Schedule:
All Day: Shenanigans – Drawings, giveaways & games
1:00pm: Herf – Cigar Event
2:00-9:00pm: Food – "The Other Chef" Cajun Fusion
4:00-6:00pm: Live music – Dusty Duo
7:00-9:00pm: Live music – Sons of Malarkey
In addition to the 6th Anniversary of the brewery, two of Three Mugs' owners, Wendy and Jay Jennings, will be celebrating their 36th wedding anniversary.
Three Mugs Brewing
2020 NW Aloclek Dr, Ste 108
Hillsboro, OR 97124