Threshold Brewing & Blending 2nd Anniversary
|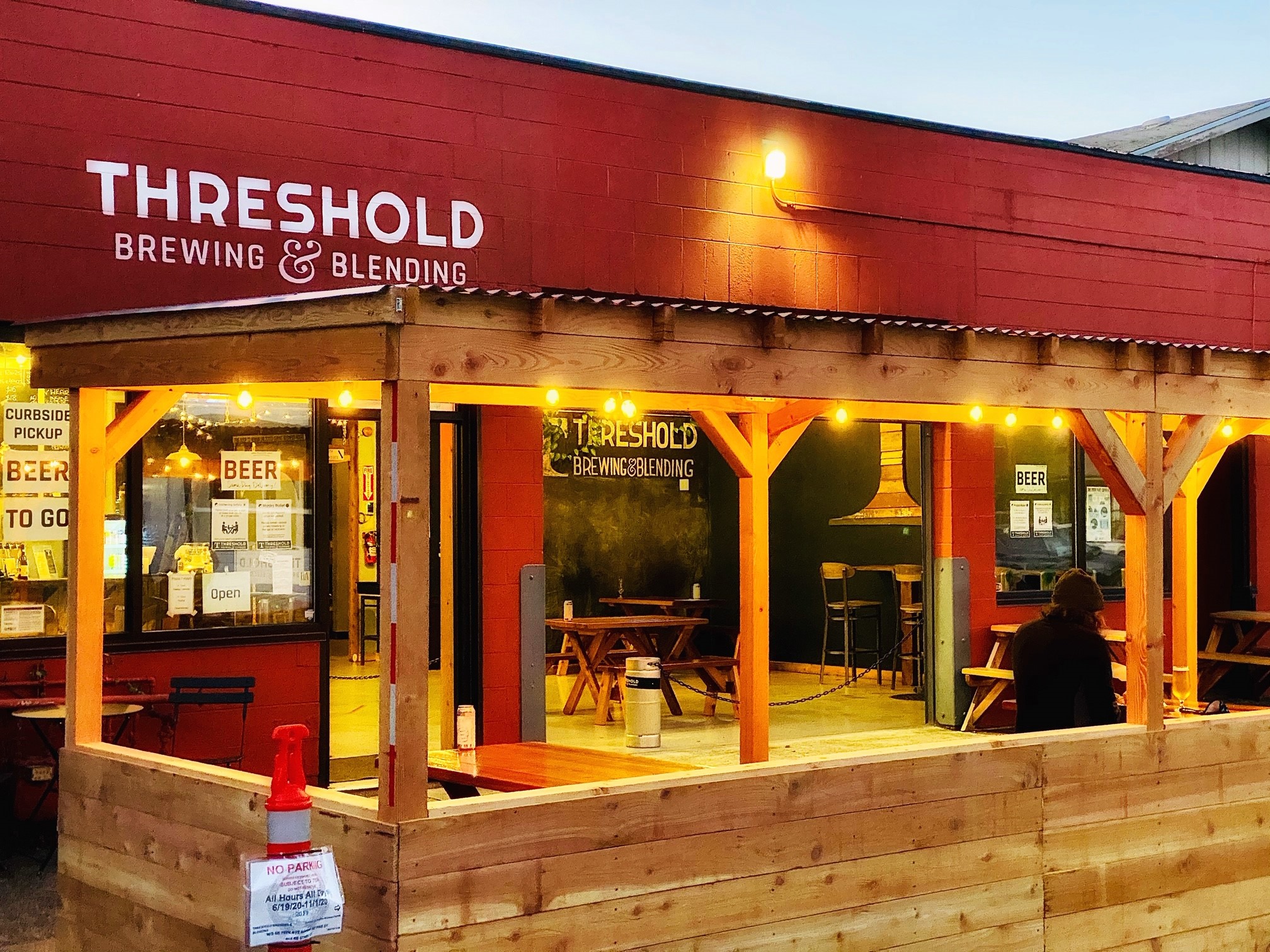 After last weekend's inclement weather, Threshold Brewing & Blending will finally host its 2nd Anniversary Celebration on Saturday, February 20. The daylong event will take place from Noon – 8:00pm with limited onsite seating.
Originally Threshold Brewing planned to host its 2nd Anniversary last Saturday but due to the snow and freezing rain the event was postponed. Now with this additional week to prepare, Threshold Brewing has bottled a few cases of its mixed-culture Holiday Bubble Cranberry Grisette. The beer will be on sale beginning on Saturday.
Here's a look at which beers to expect on tap.
2nd Anniversary Tap List:
Cascadia Rising Black IPA, 7.3%, Centennial, Columbus and Idaho 7 hops
Strobile Lights West Coast IIPA, 8%, Amarillo, Citra and Simcoe hops
Neptune Baltic Porter, 6%, a style originating in Poland and named for the famous Neptune Fountain in the Baltic city of Gdansk. We've been wanting to brew this one for a while! Notes of chocolate and biscuit with dark fruit undertones and a full body.
State of Excitement Oregon Brewers Guild Collab #4, West Coast IPA, 6.5%, cans only while they last.
Holiday Bubble Mixed-Culture Grisette Conditioned on Cranberries, 5.3%, a fresh release of one of our favorite 2020 beers. Draft and bottle!
In addition to the beers being served, Sebastiano's Sicilian Deli will be onsite to provide their scrumptious food.
Threshold Brewing & Blending
403 Southeast 79th Ave
Portland, OR