Threshold Brewing & Blending Celebrates Four Years
|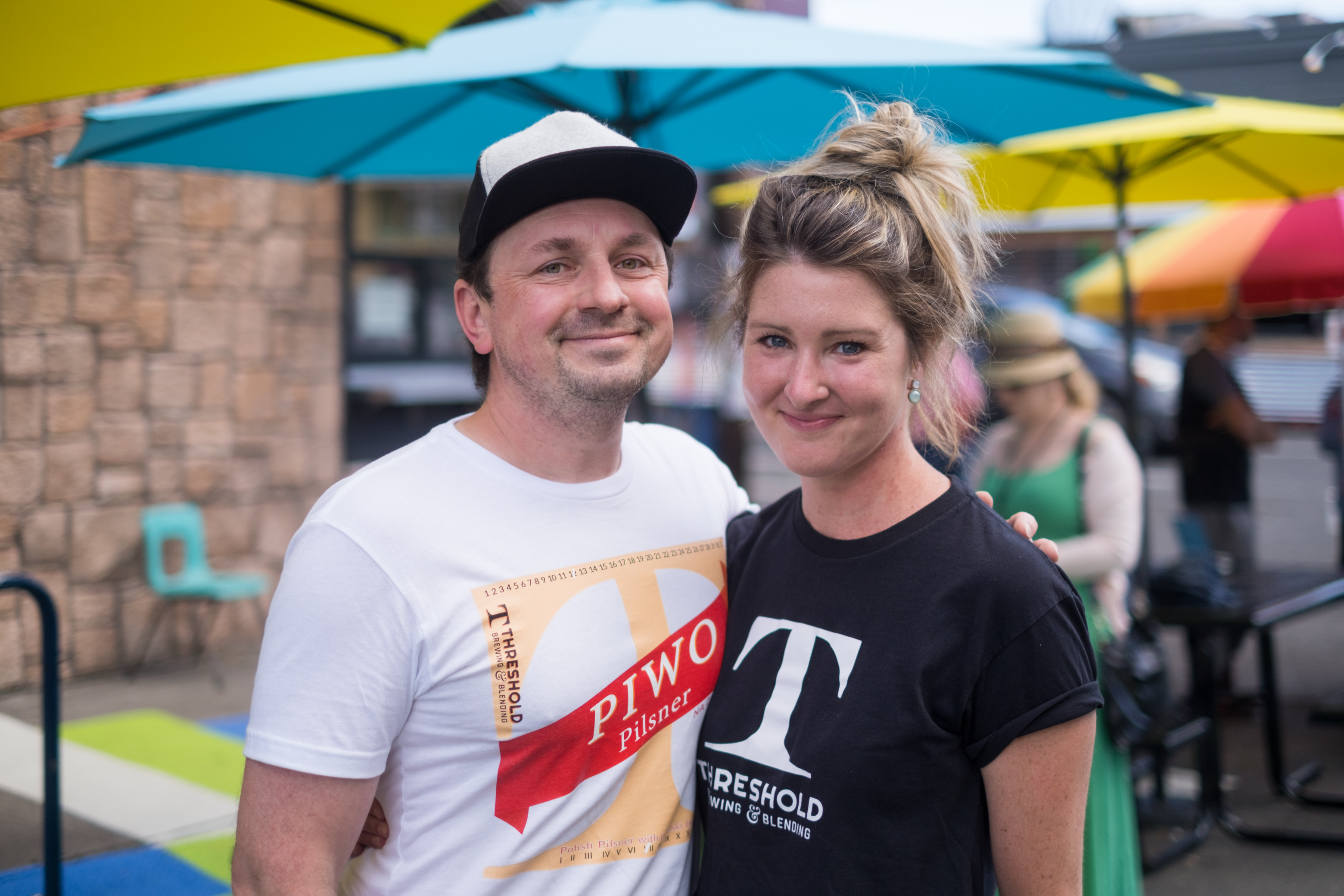 Press Release – Threshold Brewing & Blending heartily invites you to their upcoming 4th anniversary celebration, with festivities occurring on the afternoon of Saturday, February 25th!  Special beer releases, a live DJ and Polish food specials are on the docket at their neighborhood-centric SE Portland Montavilla taproom.
Owners Jarek and Sara Szymanski say they're looking forward to raising a glass (or most likely many) in huge appreciation of their enthusiastic Montavilla regulars as well as the PNW bars, stores and shops who go out of their way to support small and local, the close-knit PNW craft beer industry, their exceptional and growing team of employees and all of the whirlwind ups and downs that have driven the past 4 years.
Threshold's 10-barrel brewery first opened its doors in early 2019, an upstart and tight-budget venture that quickly built its reputation on consistently excellent craft beer, genuine hospitality and small operation scrappiness. All of the above have allowed Threshold to navigate not only Covid challenges but an increasingly competitive craft beer market.
As a brewery and at year 4, the Szymanski's seem to have finally begun to achieve the growth that seemed so promising back in early 2020. They report that their brew house capacity increased by over 60 percent this past year and they've been able to triple their staff. While you no longer find Sara or Jarek brewing by day and bartending by night, their new front of house team extends the same Threshold warmth and hospitality that was their signature from the get-go.
Threshold's 4th anniversary celebration on February 25th will feature special beer releases, including a highly anticipated NW-style Pilsner collaboration with ForeLand Beer, called FourShadow. Both the beer and the name promise nothing but good things to come for both breweries, which were fast friends and opened within a year of each other. Equally exciting is Threshold's brand new Polish-style IPA, a hoppier veer from the Polish Lagers and Pilsners they've previously crafted. Called Veles, it's brewed with new wave Polish hops and European malts that fans have come to appreciate from Threshold's native Polish brewer and founder Jarek. The IPA's foreign-sounding Iunga and Książęcy hops give plenty of modern stone fruit, tropical and citrus notes and are a telling showcase of the innovative hop and beer culture happening in Poland right now. In addition, and indicative of Jarek's own innovative nature, Threshold will be releasing the 3rd in their smoothie sour line Savage Crush, piña colada in flavor and excellent in execution. Say what you will about trend beers, but when done right, they just make sense.
The Threshold anniversary taplist on the 25th will be insane (watch their website and social media for updates), opening at noon and kicking back with DJ Yum Yum from 12 – 4 p.m., and serving up Fourth Anniversary $4 Zapiekanka (Threshold's traditional Polish street food) while supplies last.
Congratulations to Threshold and their impressive first four years! Here's to many, many more.