Tiny Bubble Room – 2022 North Portland Winter Beer Festival
|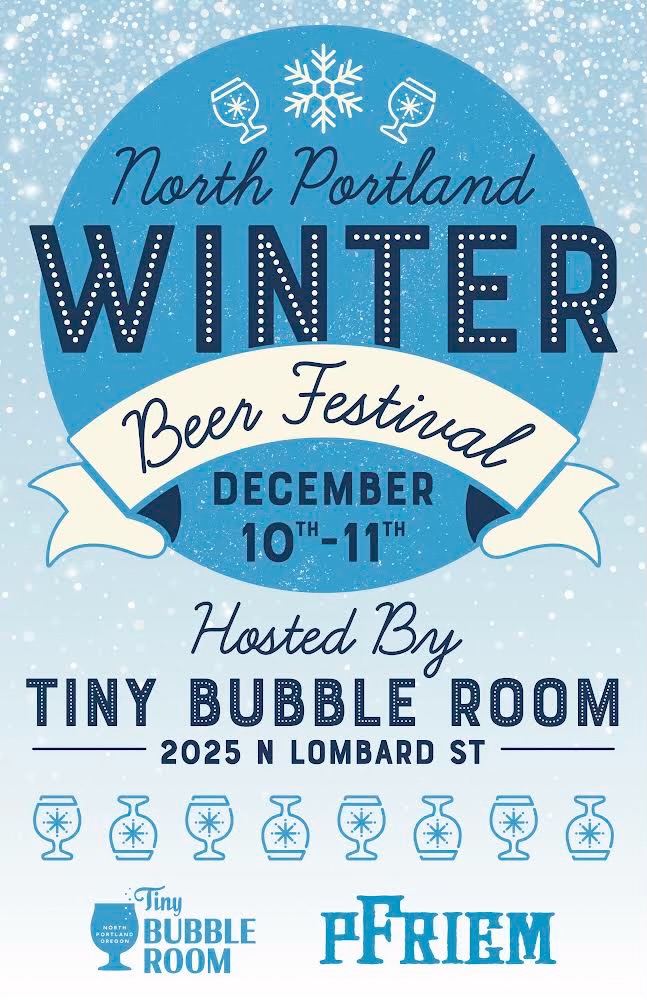 To get yourself ready for the winter season that's a few weeks away, North Portland's Tiny Bubble Room will host its 2022 North Portland Winter Beer Festival on Saturday, December 10 and Sunday, December 11. The festival is free to attend and will take place each day from Noon-11:00pm.
The tap list is beginning to take shape and features big beers, vintage beers, holiday beers, and holiday flavors all perfect for the season at hand.
North Portland 2022 Winter Beer Festival Tap List:
Vintage 2010 Sierra Nevada Bigfoot Barleywine
Vintage 2013 Avery Old Jubelation
Vintage 2014 Cascade Figaro
2016 Schloss Eggenberg Samichlaus
Threshold Holiday Bubble Cranberry Tart
Crowns and Hops Santa Slays
Silver City Old Scrooge (GABF Medal Winner)
pFriem Belgian Christmas
Deschutes Nitro Jubel
Epic Gingerbread Big Bad Baptist
Hetty Alice Wintery IPA
Vintage Deschutes The Abyss
Fremont Coffee Cinnamon B-Bomb
Reuben's Apple Pie Reuben Claus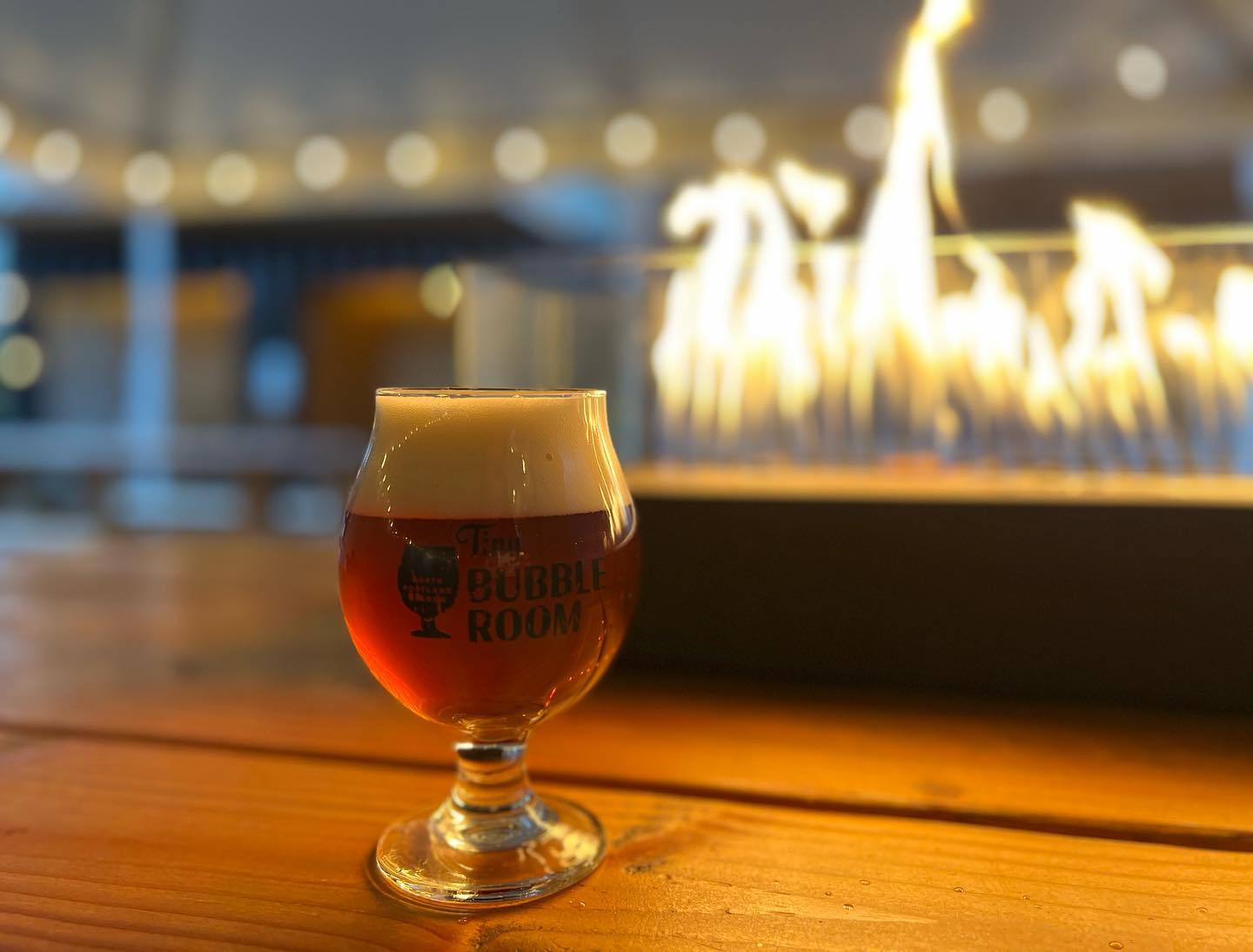 To learn more about the Tiny Bubble Room, visit tinybubbleroom.com.
Tiny Bubble Room
2025 N Lombard St.
Portland, OR 97217