TopWire Hop Project One Year Anniversary
|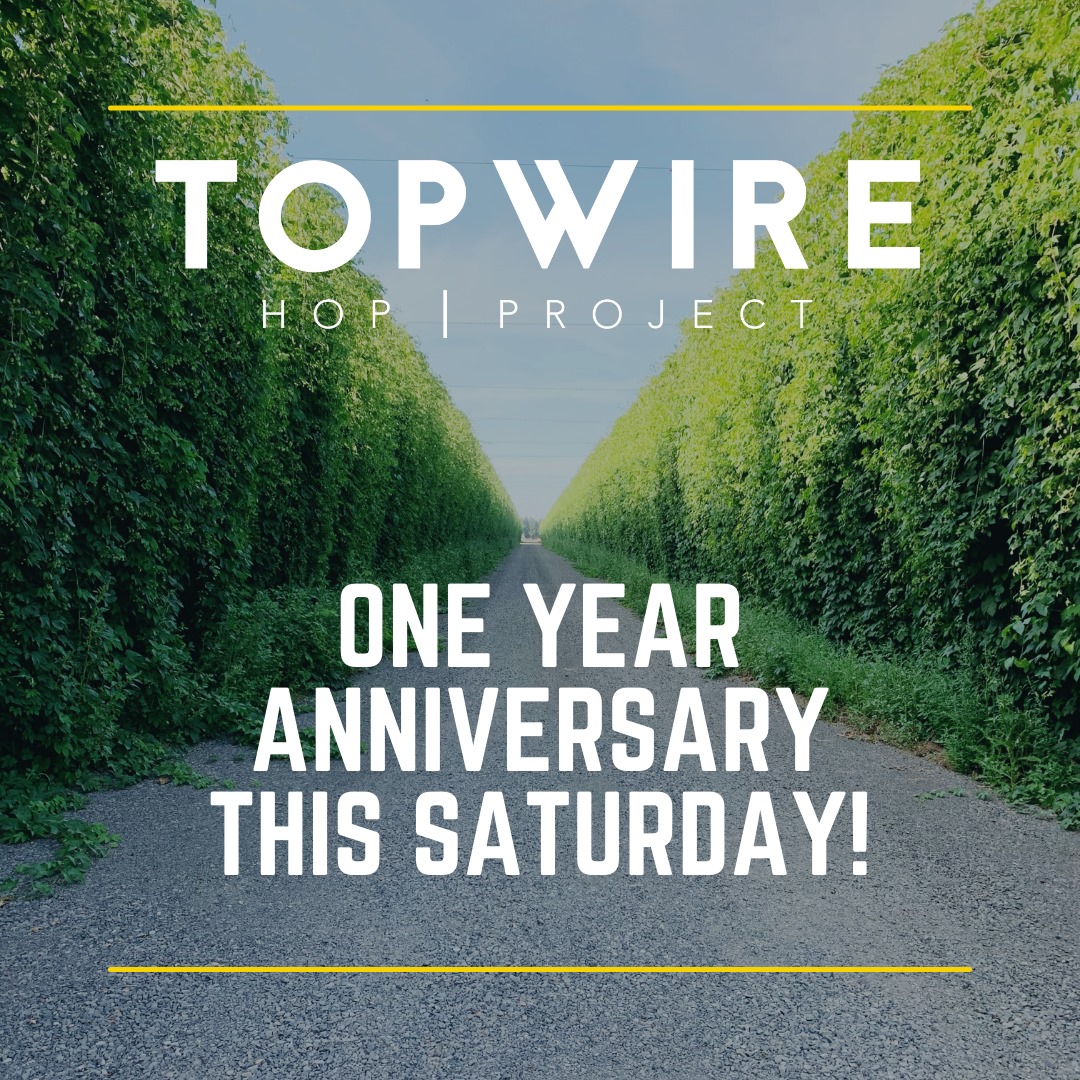 TopWire Project, one of Oregon's most scenic beer gardens is set to host it first anniversary this weekend. On Saturday, July 24th, join the fine folks at TopWire Hop Project as they celebrate their One Year Anniversary from 11:00am – 9:00pm.
Situated in the midst of the Crosby Hop Farm, TopWire Project is an outdoor beer garden surrounded by hop trellises with hops growing in all directions. And now with hop harvest about a month away, expect the pleasant fragrance of the various hop varieties growing throughout the Crosby Hop Farm.
TopWire Project's family friendly beer garden features 10 rotating taps. Two of these tap handles are dedicated a beer from Grains of Wrath and a cider from Incline Cider that features estate grown hops from Crosby Hop Farm. To view the TopWire tap list click here: https://www.topwirehp.com/taplist.
Read More: TopWire Hop Project Beer Garden Opens for 2021 Season
For Saturday's One Year Anniversary, TopWire Project has collaborated with nearby Wolves & People Farmhouse Brewery on an anniversary beer that's a dry-hopped saison using Crosby Estate Grown Mt Hood and Crystal Hops. The first 100 people to purchase a pint of it will receive a TopWire special edition anniversary stainless pint cup, limit one per person. It will also be available for purchase on Saturday.
This weekend food will be provided by Fire Side Grille as they will be on site both Friday and Saturday. They'll be serving scratch made reuben's with pastrami, brisket burgers with house made pickles, mozzarella and sharp cheddar, and bacon jam, sides of reg tot, parmesan tots or their popular loaded tots with pastrami and Swiss cheese. This will be going down on Friday from 5:00-8:00pm and on Saturday from 11:00am-8:00pm.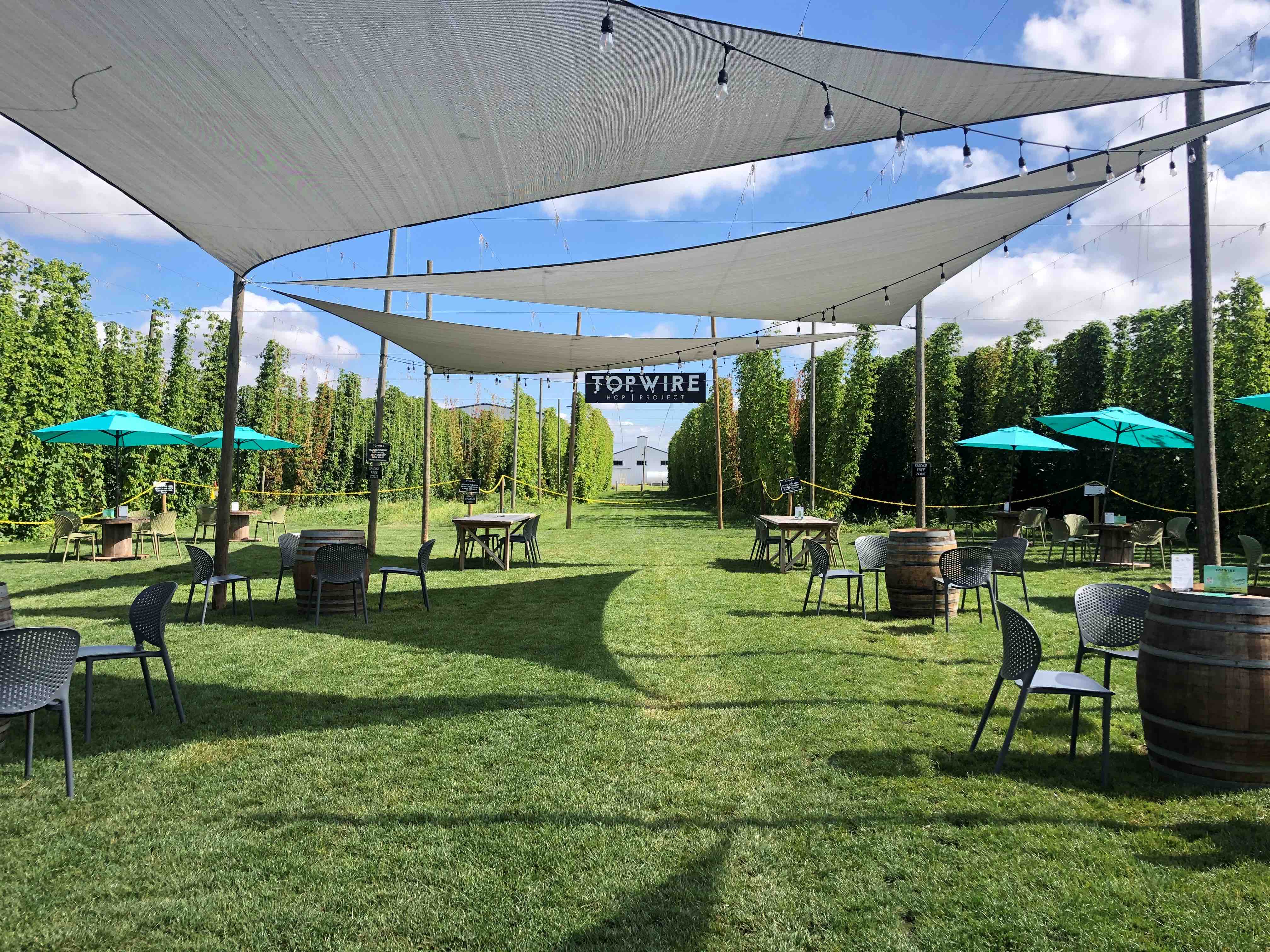 TopWire Hop Project
8668 Crosby Rd NE
Woodburn, OR 97071