TopWire Hop Project Returns in 2022 at Crosby Hop Farm
|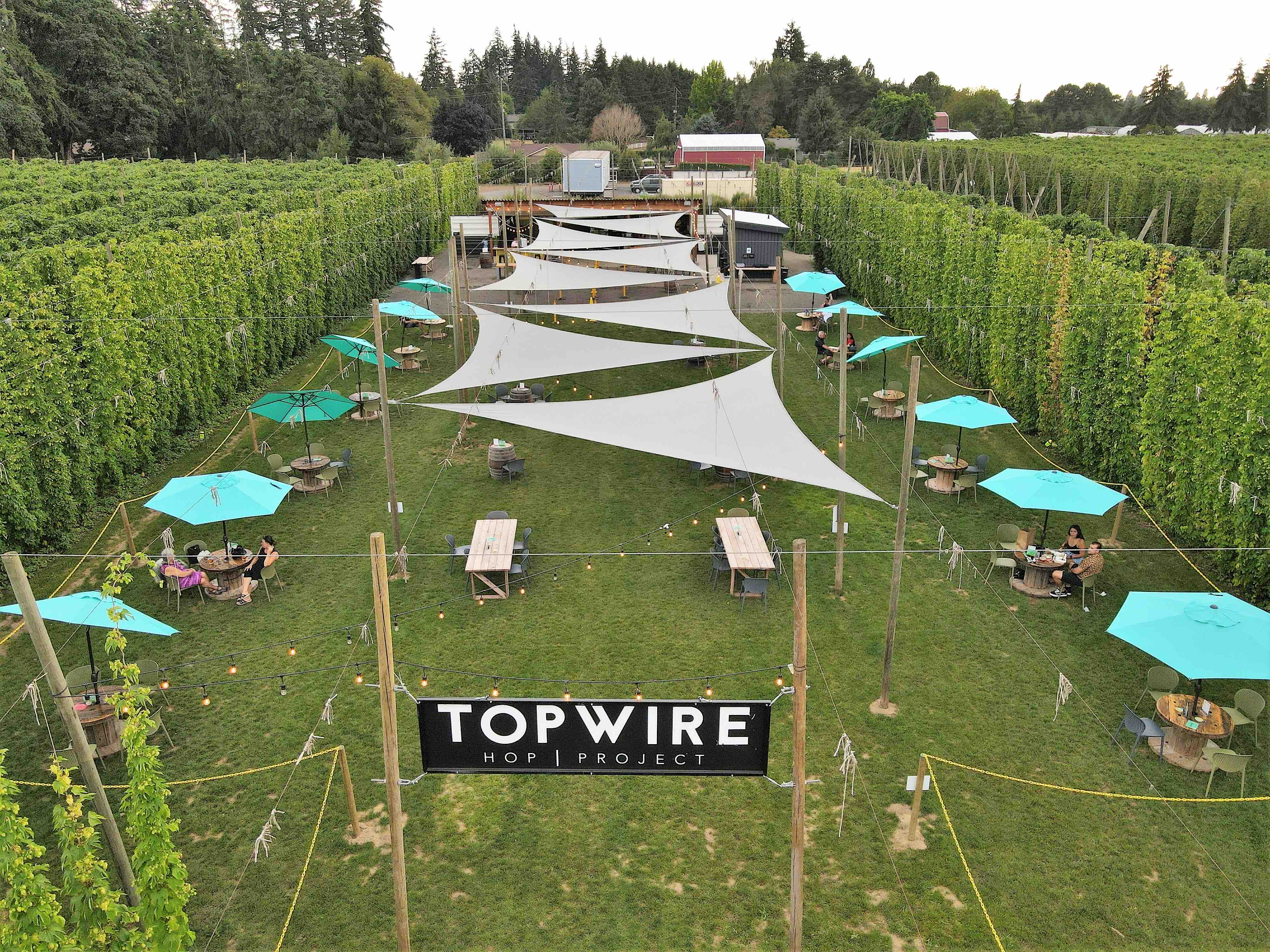 Next weekend, TopWire Hop Project makes its triumphant return as a beer garden located in the middle of the hop field on the estate of Crosby Hop Farm. Yes, the destination beer garden that serves craft beer brewed wit hops grown on the fifth-generation hop farm will reopen for the season on Saturday, April 30th at 11:00am.
Accessing TopWire Hop Project begins with a scenic drive down Lupulin Lane (a half-mile entrance through lush 18-feet high hop rows) just outside of Woodburn, Oregon. People of all ages and dogs on leashes are welcomed back to the Centennial hop yard to catch a glimpse of Mt. Hood and drink specialty craft beer brewed by Crosby Hops' customers. Wine, cider and non-alcoholic beverages are also available along with snacks and food.
As TopWire Hop Project enters its third year, it'll once again offer a tap list that consists of unique collaborations and special release beers that are brewed with Crosby Hops. The rotating tap list will feature specialty craft beer and cider brewed by Crosby Hops' customers from across the country showcasing new, classic, and novel hop varieties. The 10 tap selections include the TopWire IPA Vol. 5 from Grains of Wrath (also available in cans) and rotating craft pours from Bauman's Cider and the non-alcoholic hop water from HopLark will also be available. To view the TopWire Hop Project updated tap list, click here.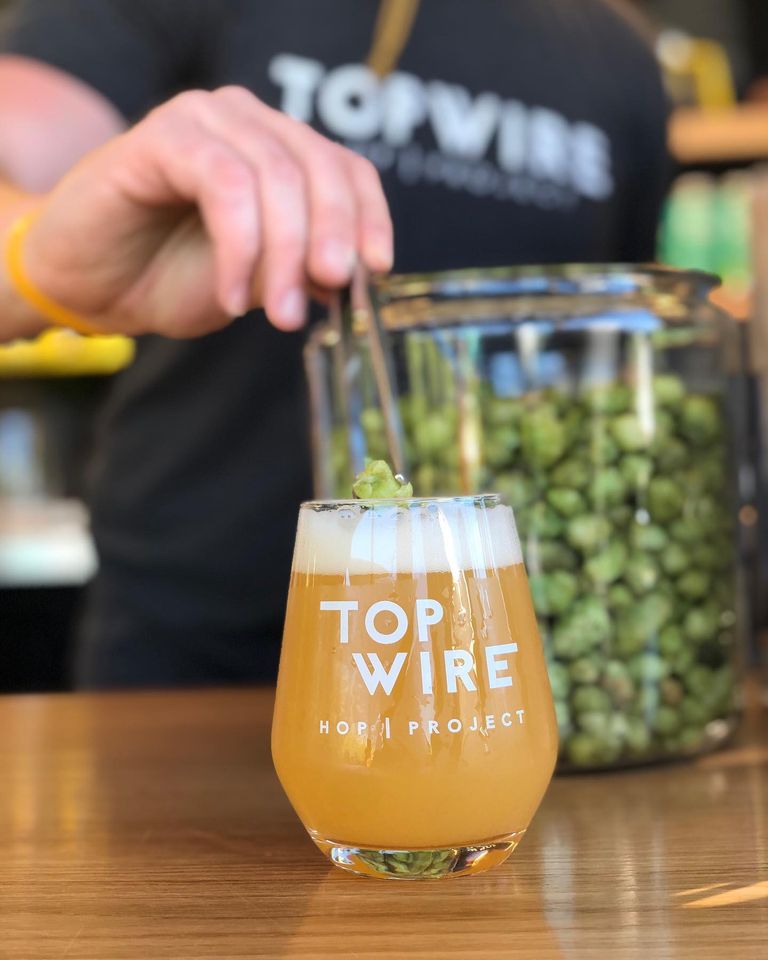 Sixteen-ounce cans as well 32 ounce growlers of any beverage on tap are available to go. The to-go cooler features additional craft beer, cider, wine and non-alcoholic beverages.
For a limited time, collaboration beers brewed with new and exciting hop products for this year's biggest industry trade show, the Craft Brewers Conference (CBC) will be on draught.
The majority of the tap list for the reopening will be special collaboration beers, including many beers that are only available at CBC. Participating breweries that will have beer pouring both at TopWire and at the Crosby Hops CBC lounge include: Breakside Brewery, BlackStack Brewing, Celestial Beerworks, Creature Comforts Brewing Co., Deschutes Brewery, Fidens Brewing, Fort George Brewery, HenHouse Brewing Company, Highland Brewing, Highland Park Brewery, Revolution Brewing, Russian River Brewing Company, and Tonewood Brewing.
The rotating TopWire IPA series from Grains of Wrath continues in 2022 with the release of Volume 5. A bright, West Coast IPA with well-balanced tropical fruit and dank bitterness, was brewed with El Dorado®, Columbus, and Estate Grown Comet from Crosby Hops.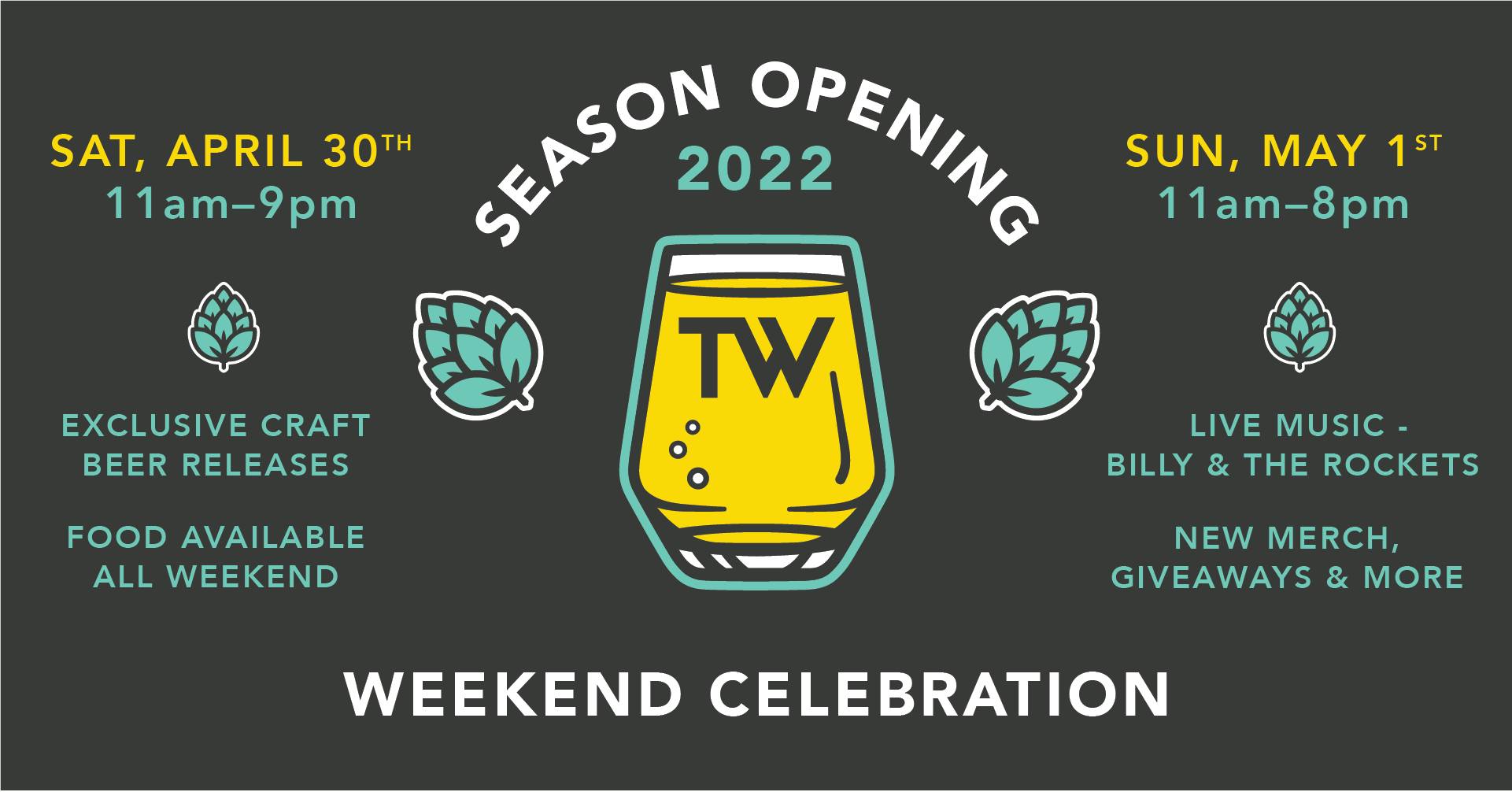 The opening weekend on April 30 and May 1, will include a few specials. Each day, the first 100 people entering will receive a free koozie, and for those that sign up for the mailing list, they will automatically be entered to win prizes like TopWire shirts, growlers, sunglasses, and bottle openers. Winners are notified at the end of the weekend. Plus, Billy and the Rockets will perform on Sunday from 2-5 pm.
Also taking place during the opening weekend is fundraiser for the National Brain Tumor Society. Crosby Hops will donate $5 per pint poured to the National Brain Tumor Society. Cash and credit card donations will also be accepted. Last year, a $20,000 contribution was raised for the cause, in honor of Jennifer Crosby. Lets make sure we raise more money this year!!!
For the 2022 season, Luis's Taqueria will continue to offer food delivery as snacks will also be available for purchase on site. New food offerings include Troka Mexican Food Truck (a new truck by the Xicha Brewing team that will be on site most days) along with Fireside Grill and Hearth & Soul Pizza Bus. And onde again, outside food is always allowed.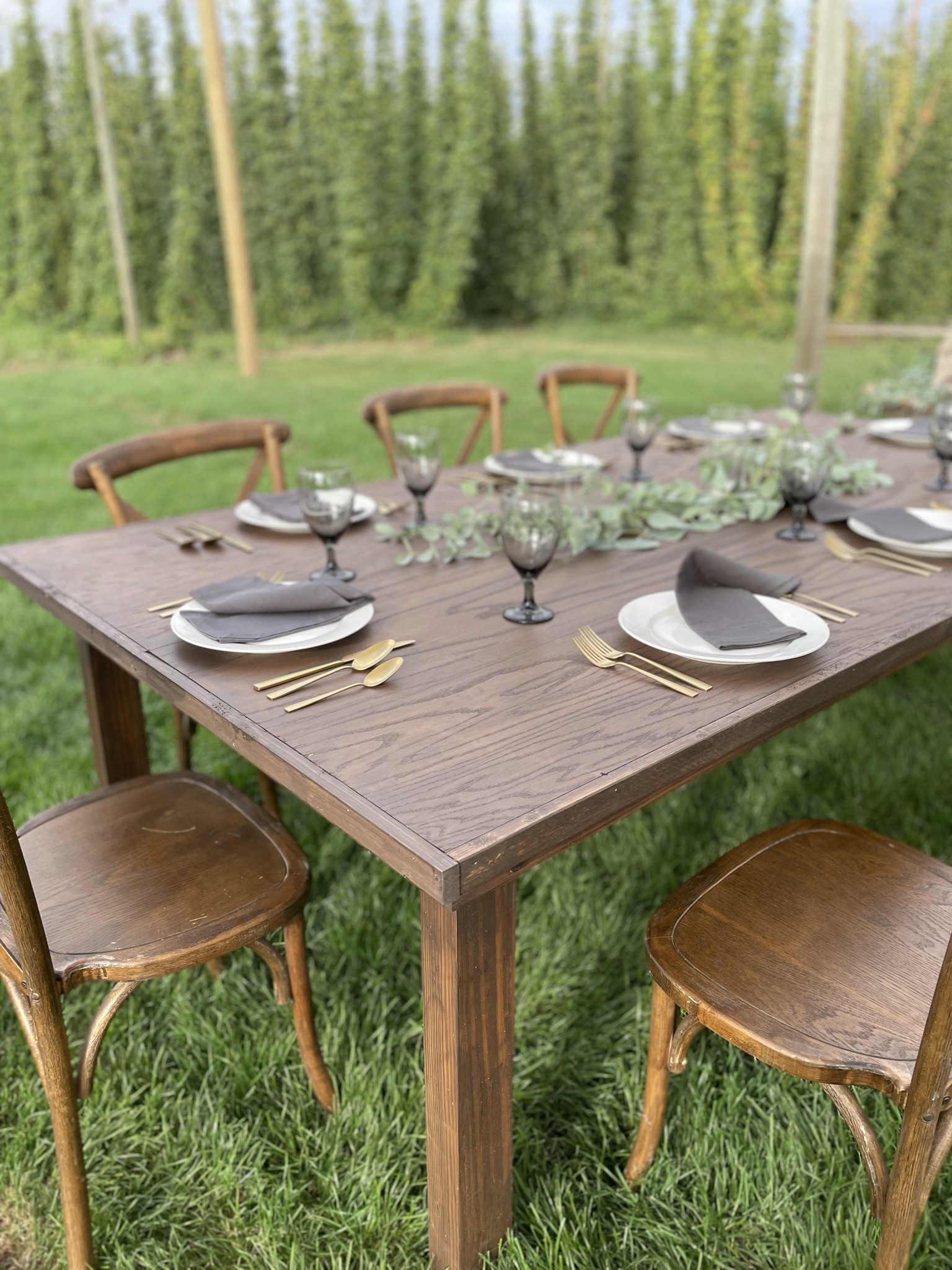 New for this year is the new event space, The Backyard. This space is now available and can be rented by visiting TopWireHP.com/private-events and event inquiries can be directed to info@topwireHP.com.
Beginning on Saturday, April 30, TopWire Hop Project is open four days a week, with extended hours on Fridays and Saturdays. Operating hours: Thursday 11 am – 8 pm, Friday 11 am – 9 pm, Saturday 11 am – 9 pm, Sunday 11 am – 8 pm. The seasonal beer garden will remain open through hop harvest season and will close for the season on October 30.
TopWire Hop Project
8668 Crosby Rd NE
Woodburn, OR 97071