Uptown Beer Co. Celebrates 11 Years of Beer
|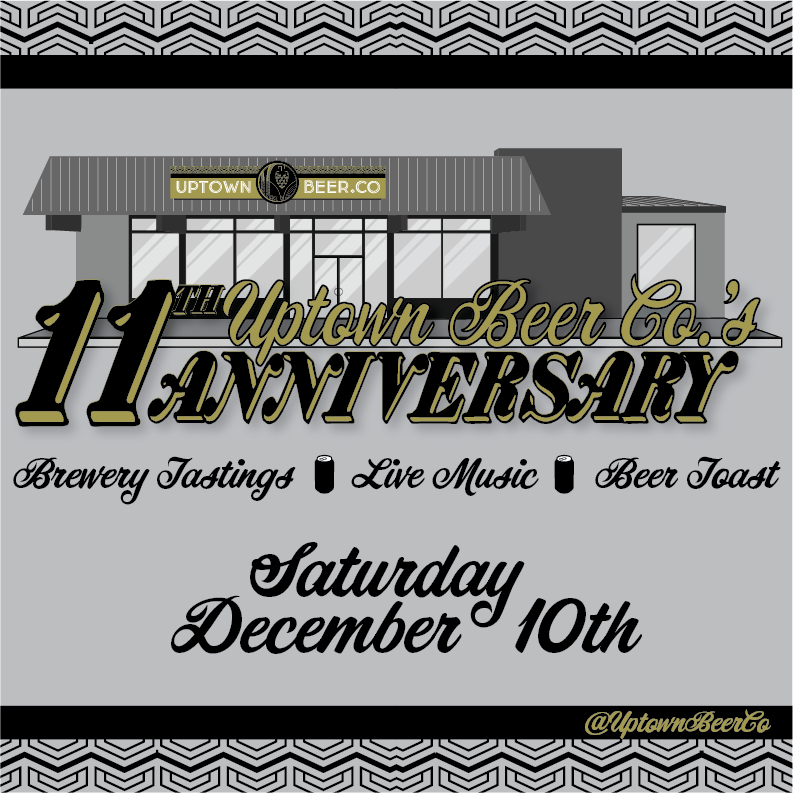 PORTLAND, Oregon –  Uptown Beer Co. will host their 11 year anniversary party on Saturday, December 10, 2022 from 6pm to 9pm. The pub and bottle shop at 6620 SW Scholls Ferry Rd plans to host an array of activities including live music, beer samples from local breweries, swag giveaways, and more. MidCity SmashedBurger, a top rated cheeseburger food truck, will also be showcasing their menu and specials.
Eleven years ago, 3 friends decided to turn a neighborhood convenience store into a beer shop. In the beginning, "Uptown Market " focussed on homebrew supplies and dry storage bottles with a few items on draft. In 2018, the business was renovated and rebranded as "Uptown Beer Co." to better encompass the pub and bottleshop that it evolved into over the years. Today, Uptown Beer Co. boasts over 30 taps, ample seating, a family friendly patio, and more than 700 freshly refrigerated bottles and cans. Their website, www.uptownbeer.co, keeps a live inventory for online shopping and pickup.
Aside from being a favorite local wateringhole and bottleshop, Uptown Beer Co. hosts various exciting annual events: Black Saturday Dark Beer Fest, Chili Con Beer and Chili Competition, Laidback Lagerfest, and Hop Madness IPA Tournament just to name a few. Uptown also does weekly tastings with local breweries and cideries.
"Before Uptown, there wasn't a lot of beer culture in the area, especially in comparison to the East Side," explains co-founder, AJ Shepard, "We really saw a need for craft beer in the neighborhood and we're proud to still be at it 11 years later."
"Uptown Beer Co. is totally about beer, but it's also about its neighborhood. We really love providing a variety of brews to the West Side," says co-founder, Chris Shepard.
Uptown's party will host live music from The Jeff and Guy Show, an anniversary tradition. BinaryBrewing.co and Uptown Beer Co. will be releasing a collaboration Double IPA for the event. Wayfinder Beer, Baerlic Brewing, and other reps will also be along to celebrate with samples and swag giveaways. Come toast to 11 years of beers!