Viking Braggot Company to Celebrate its 2nd Anniversary
|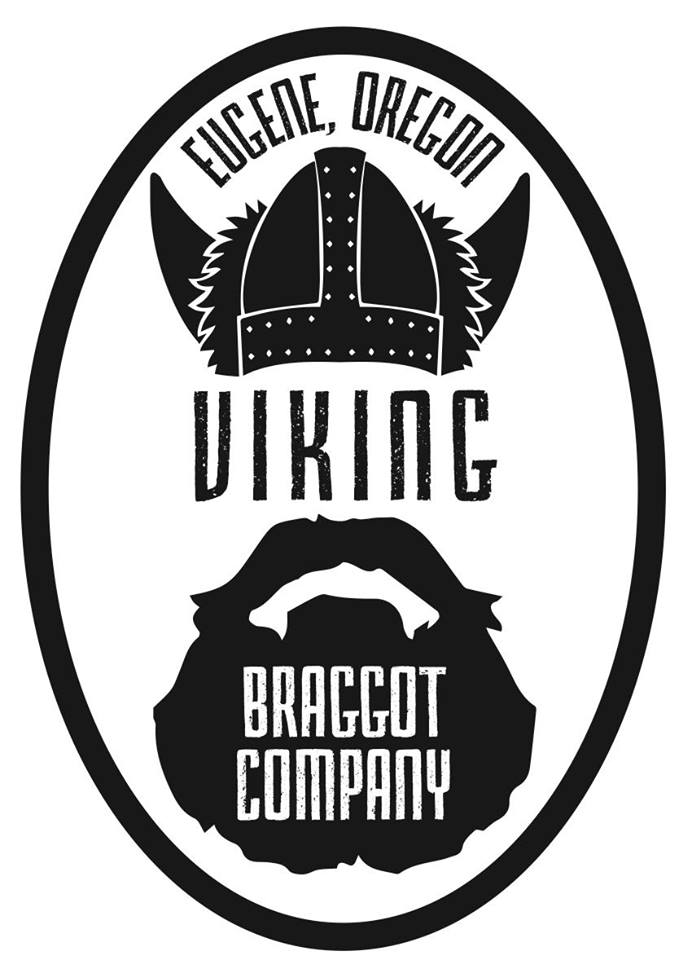 It has been two year since Viking Braggot Company opened its doors in Eugene, Oregon to brew the ancient style of braggot or honey ales. Viking Braggot was founded in 2013 from two University of Oregon students, Daniel McTavish and Addison Stern, to brew the ancient style of braggot or honey-ales.
To mark this milestone, Viking Braggot Company will be hosting a 2nd Anniversary Party on Saturday, June 27th at its taproom located at 520 Commercial St in West Eugene. For a full 12 hours from Noon to Midnight, Viking Braggot will be hosting the Bacon Nation Food Truck that will be preparing a special menu in addition to live music, games, and commemorative swag and specialty braggot on tap.
For those not familiar with Viking Braggot Company here's a nice brief history that co-founder Daniel McTavish prepared….
While still enrolled at the University of Oregon, Daniel McTavish and Addison Stern dreamed of opening a brewery in Eugene. After doing research on the blossoming craft beer industry in the Northwest, they knew that Eugene was the perfect starting location, but realized they needed to brew something that would set them apart from all of the other amazing breweries in the area. This in turn led to doing research into the ancient style of brewing with honey. As avid home brewers while in school the two started with a handful of braggot recipes that were tested on very willing college friends.
After graduation McTavish and Stern, pushed forward with the brewery and leased a warehouse space in the West Eugene industrial area to create the brewery and a small taproom. Once the brewing equipment was installed in early 2013, McTavish and Stern quickly realized how big of a jump it is from the 5-gallon concoctions of home brewing to the commercial scale that is required to start a functional nano-brewery.
Luckily they were able to reach out to friends at a University of Oregon homebrew club and were able to hire on the needed help of commercially trained head brewer, Perry Ames. Ames, a Veneta local who had been brewing at the now closed Wakonda Brewery in Florence, was able to perfect the existing recipes and provide the expertise to get the brewery off the ground. Since then the small team has been able to grow the brewery into a unique addition to the flourishing Eugene brew scene, distributing kegs and 22oz bottles to many craft beer hotspots in Eugene, Corvallis and Portland, as well as serving pints at the brewery taproom on the weekends.
Stay up to date on all of Viking Braggot Company happenings by checking out its website or following the brewery on Twitter, Facebook, and Instagram.
Viking Braggot Company
520 Commercial St, Unit F
Eugene, OR 97402