Von Ebert Brewing – East Opens Today at Glendoveer Golf Course
|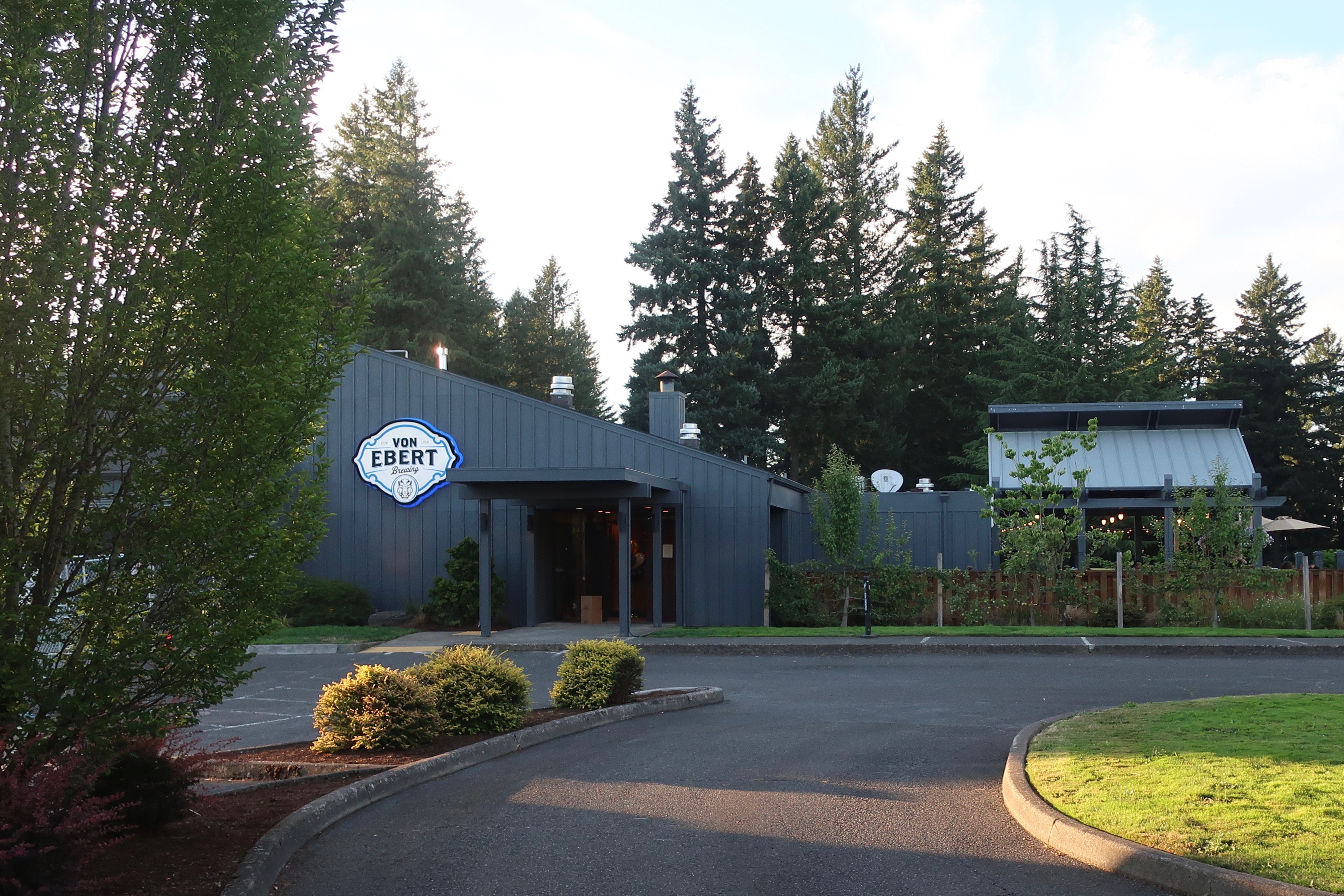 Today at 11:00am Von Ebert Brewing – East will open the doors to its second Portland location on the city's far eastside. Located at the former site of RingSide Grill at Glendoveer Golf Course, this area of town in the Hazelwood neighborhood is ready for a full service brewpub. The Grand Opening will take place from 5:00-8:00pm with complimentary cake and free kisses from llamas Rojo and Napoleon (from 6:30-8:30pm).
When Von Ebert Brewing -East opens today, it will serve a food menu very similar to the one at its location in Portland's Pearl District. Sandwiches and burgers continue to be served a la cart that with a side of fries or tots places them in the mid to upper teens in price. As time progresses this food menu will most like expand a bit to serve golfers at the neighboring Glendoveer Golf Course. Plans include hot dogs and sandwiches to go where golfers can easily pick up as they make the turn from the 9th to the 10th hole on the course.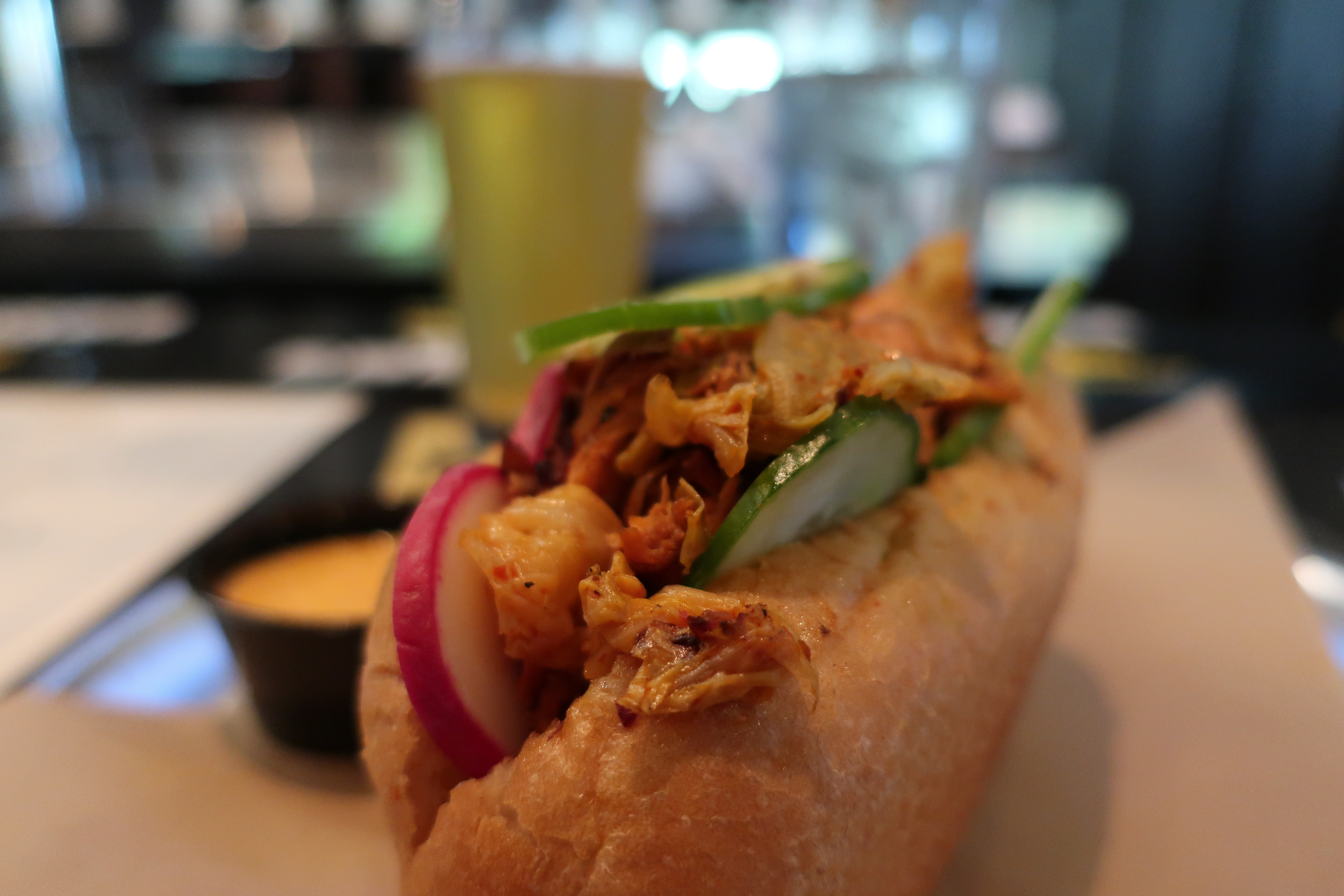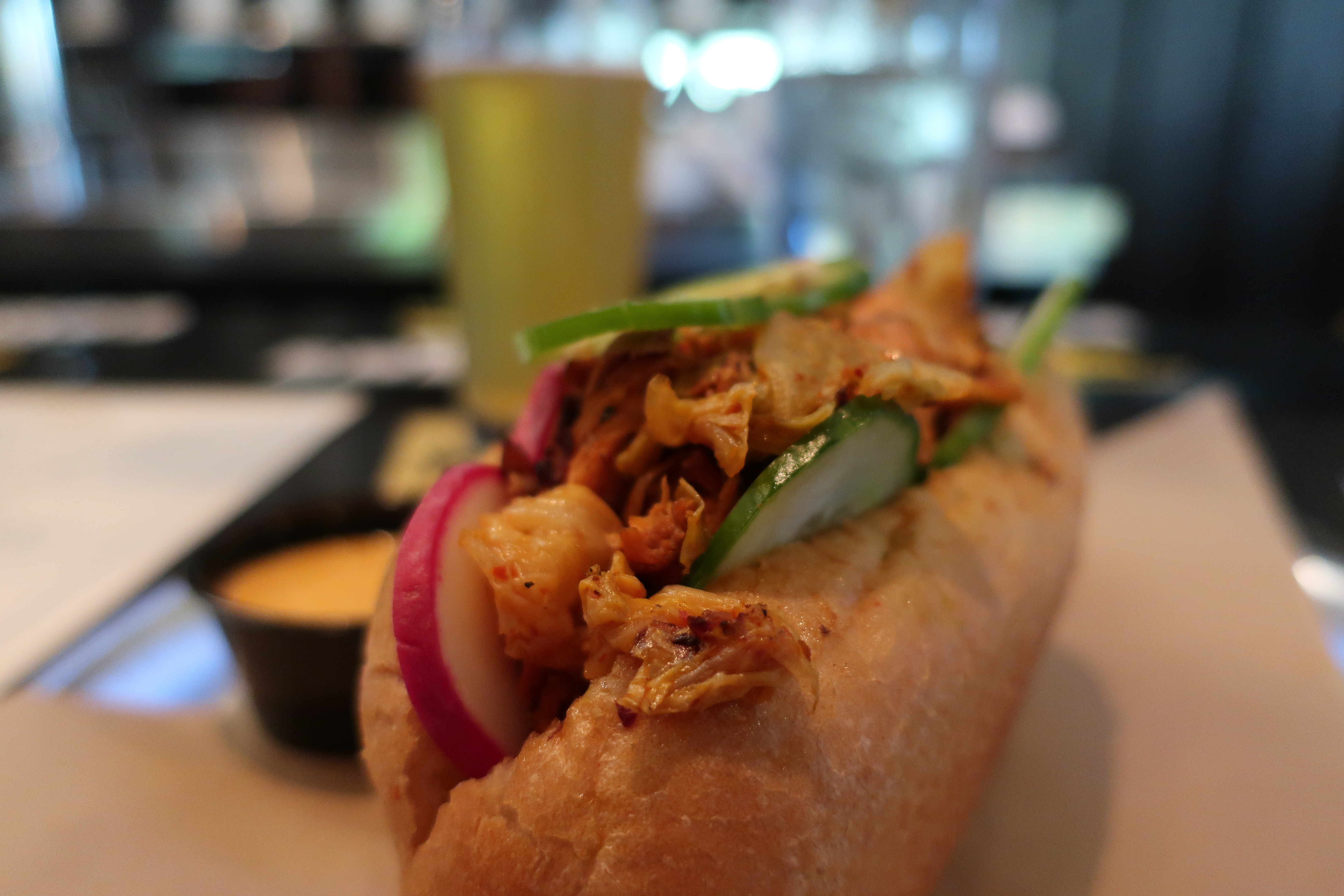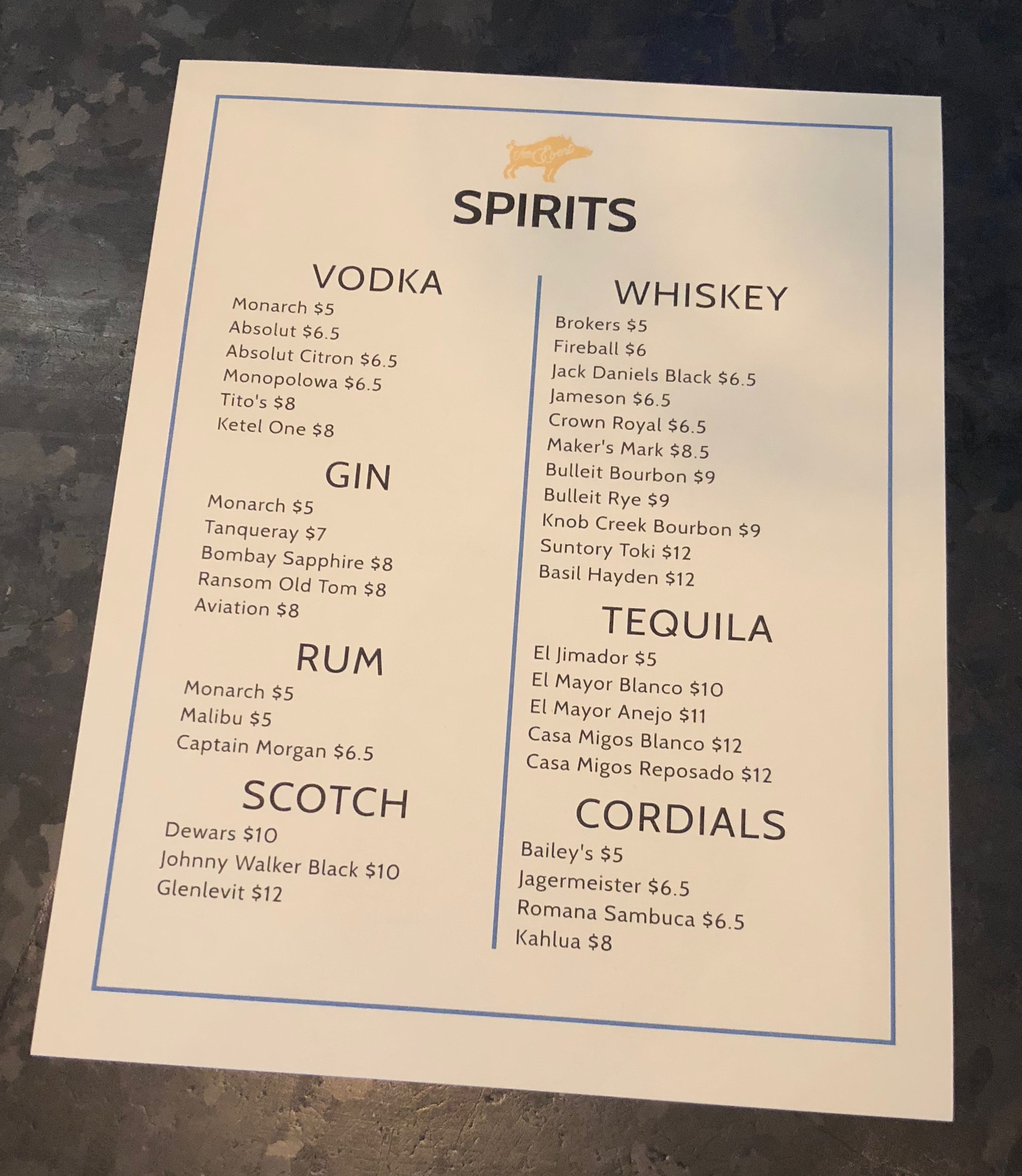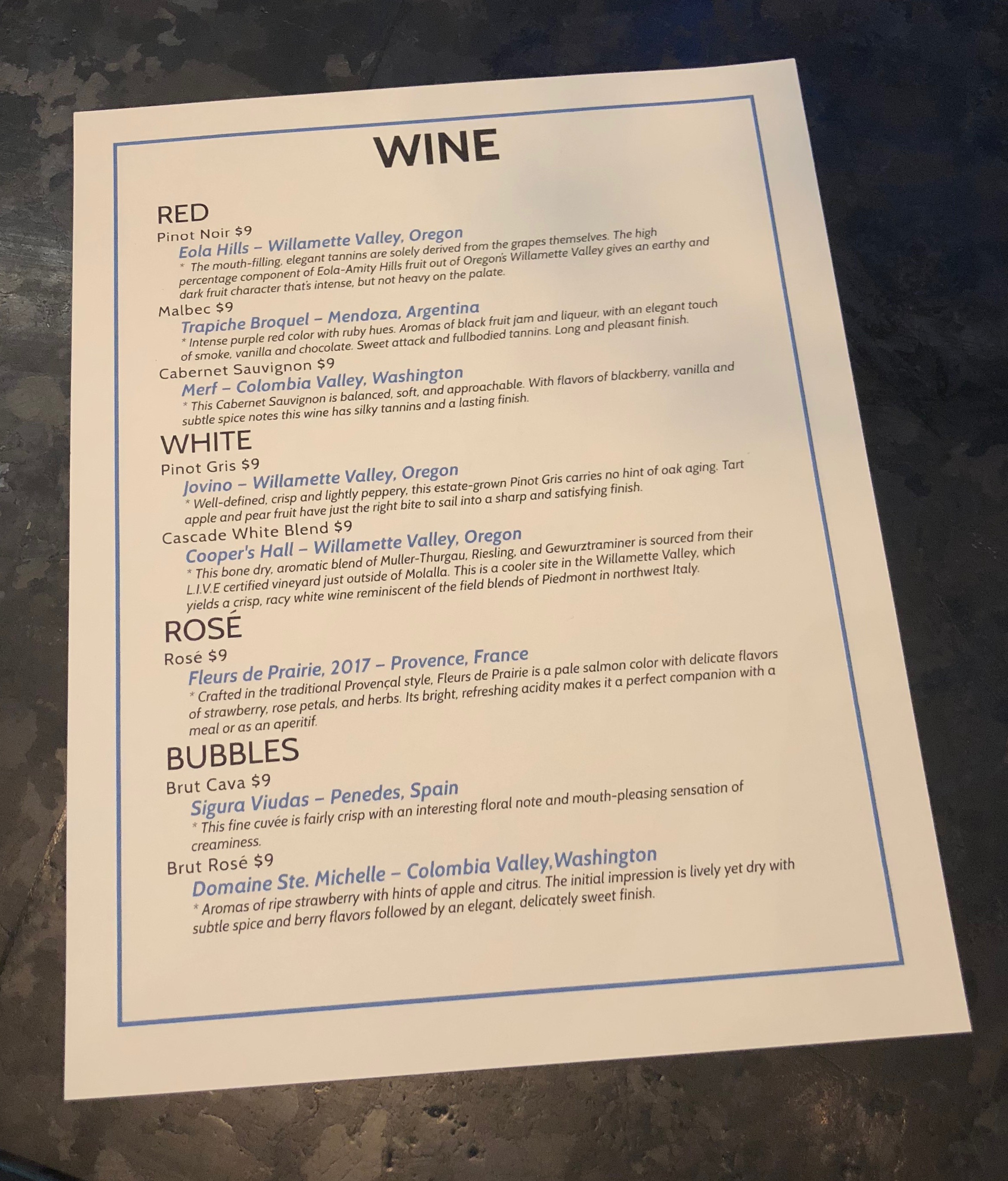 Much of the interior has been a refreshed a bit but many aspects of the former tenant, RingSide Grill still remain. The center fireplace remains in the dining area that is complete with tables and booths that are all part of a darker, wood toned décor. In the coming months plans include opening a private event room.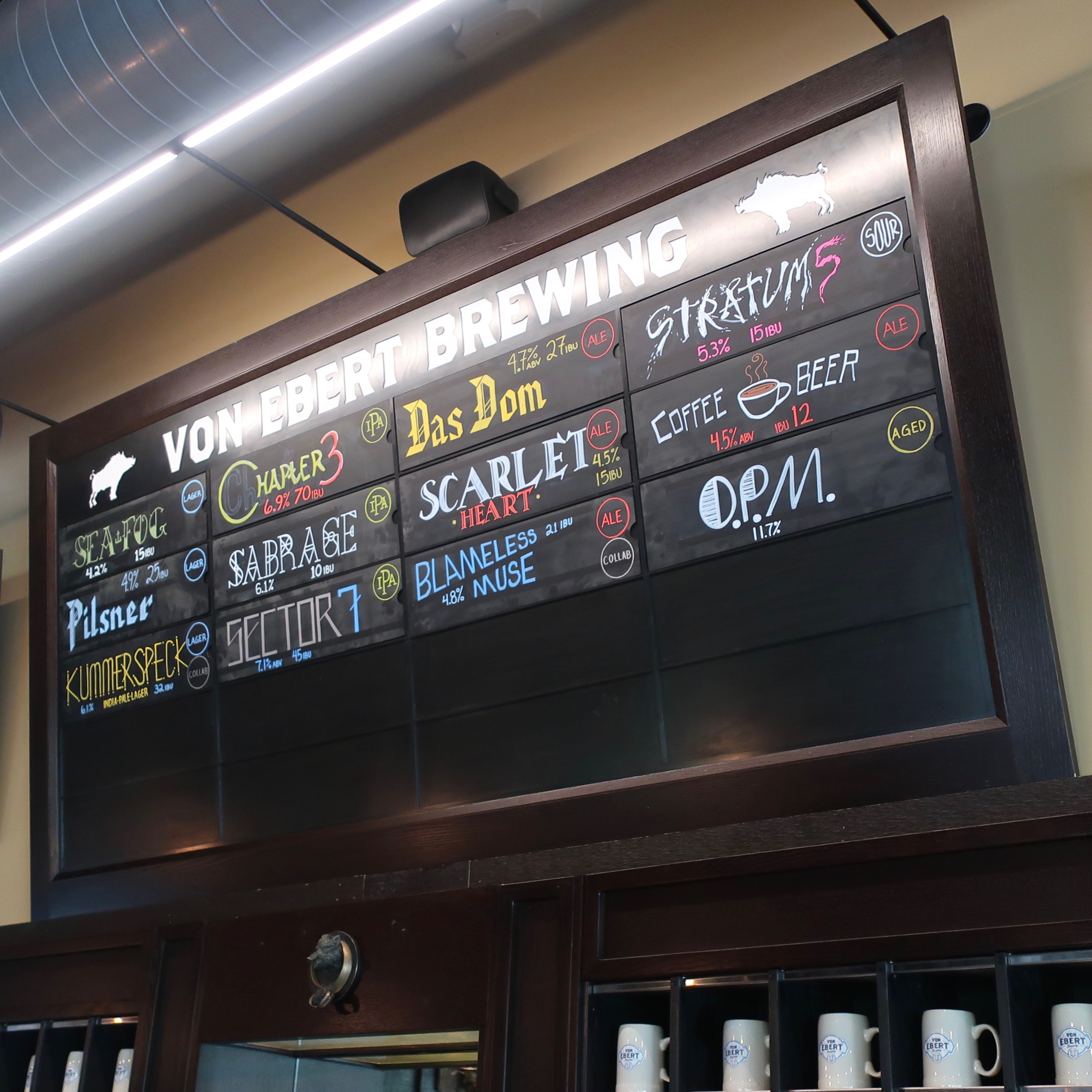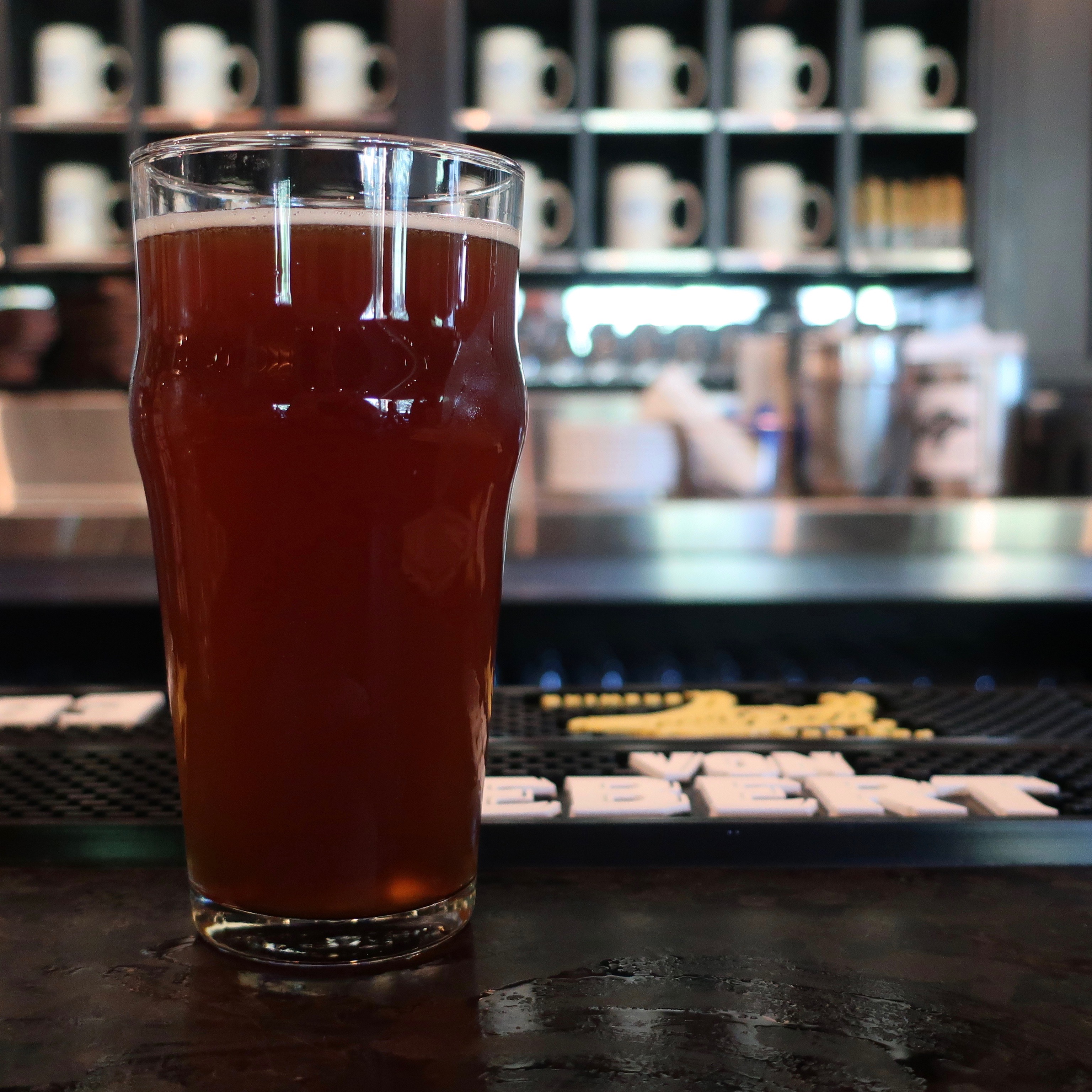 The draft towers that RingSide updated during its last remodel a few years back remain. This allows for up to 38 draft selections. Of these 38, about 20 will be pouring Von Ebert Brewing beers while other options include gluten free beers from Ground Breaker Brewing, Coopers Hall Wine, and selections of craft cider. Just as Von Ebert does in the Pearl District, this new location only pours its beers in either full pours or 4-ounce taster sizes and unfortunately no half pints.
Von Ebert will also can off 16 ounce Crowlers at this location for about $4-$5 each, perfect for golfers at Glendoveer. To compliment this beer to go, Von Ebert also offers a small but well curated cigar selection.
Outside of the restaurant are two patios; one is covered that looks over the golf course while the other on the north side is in a full outdoor setting with a fire pit in the center of each table for when the temperatures drop in the coming months. There are also cornhole boards set up here too.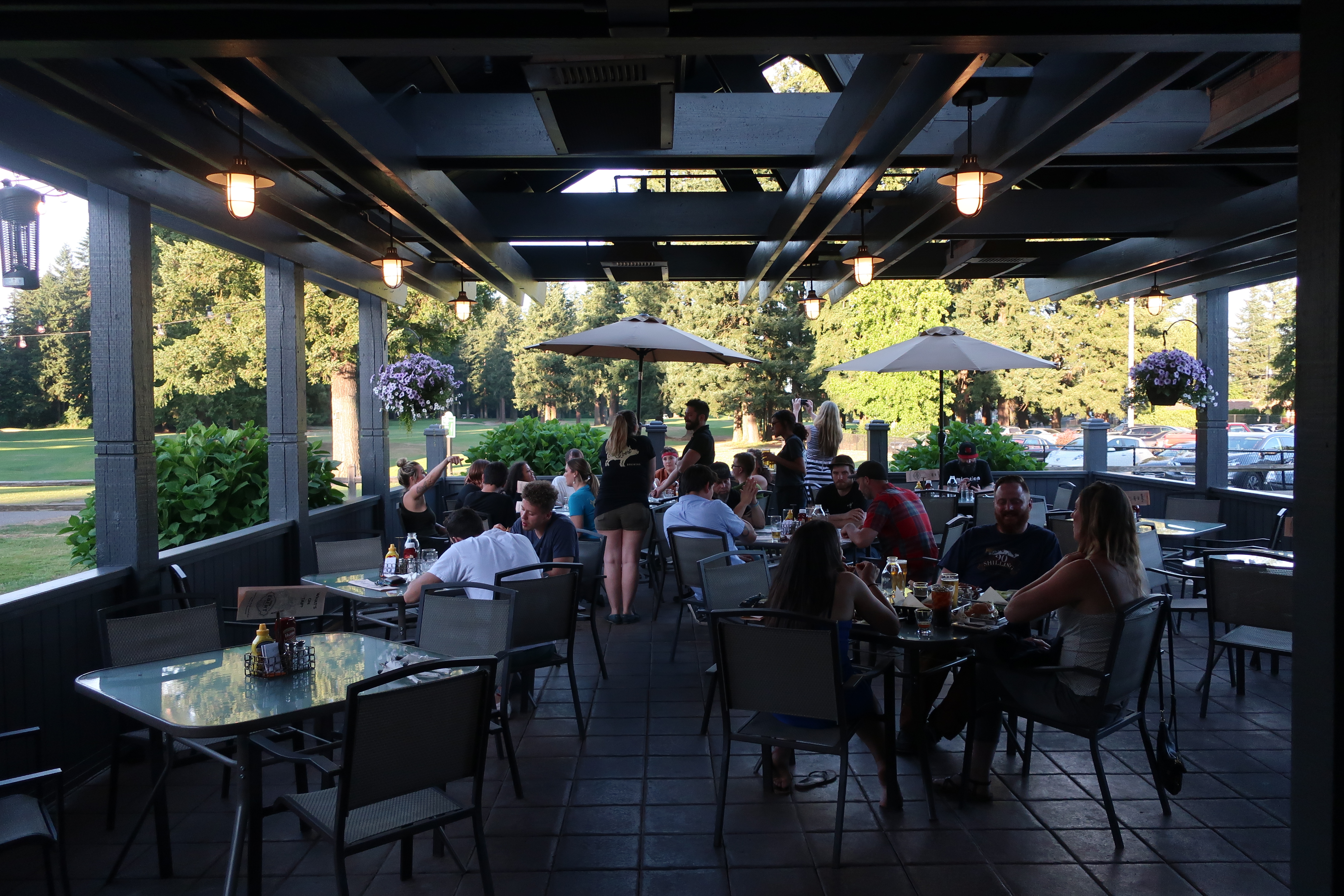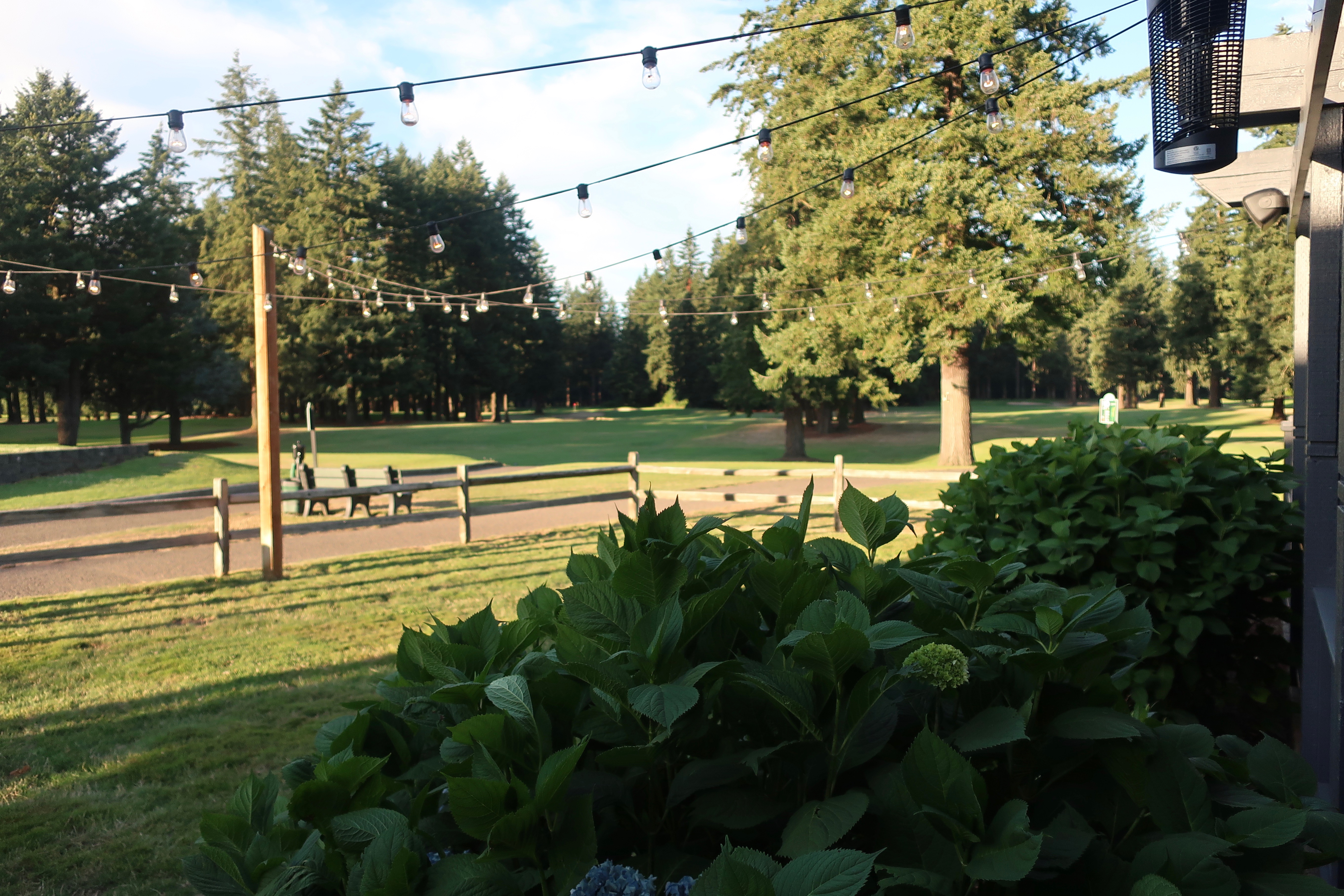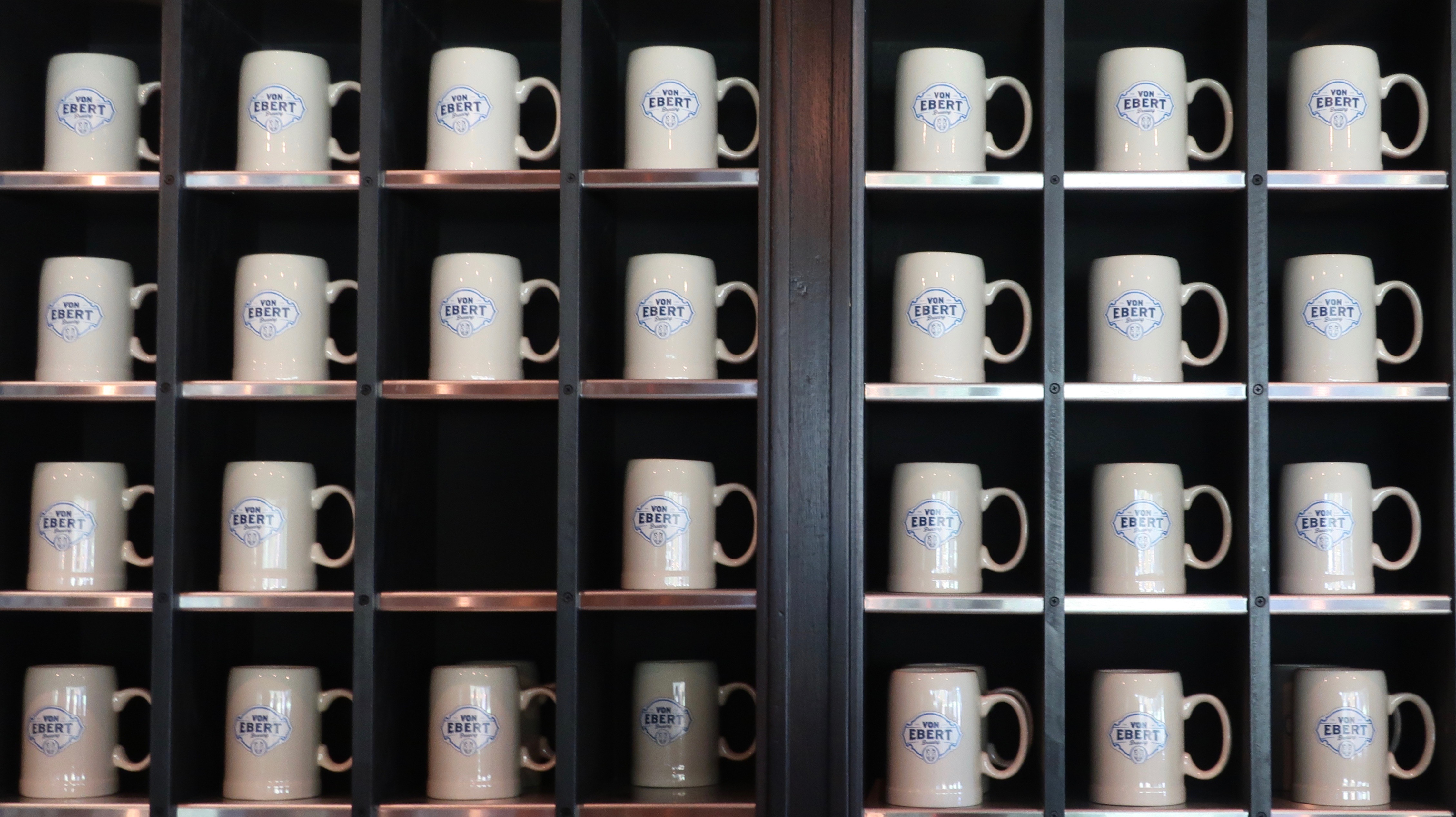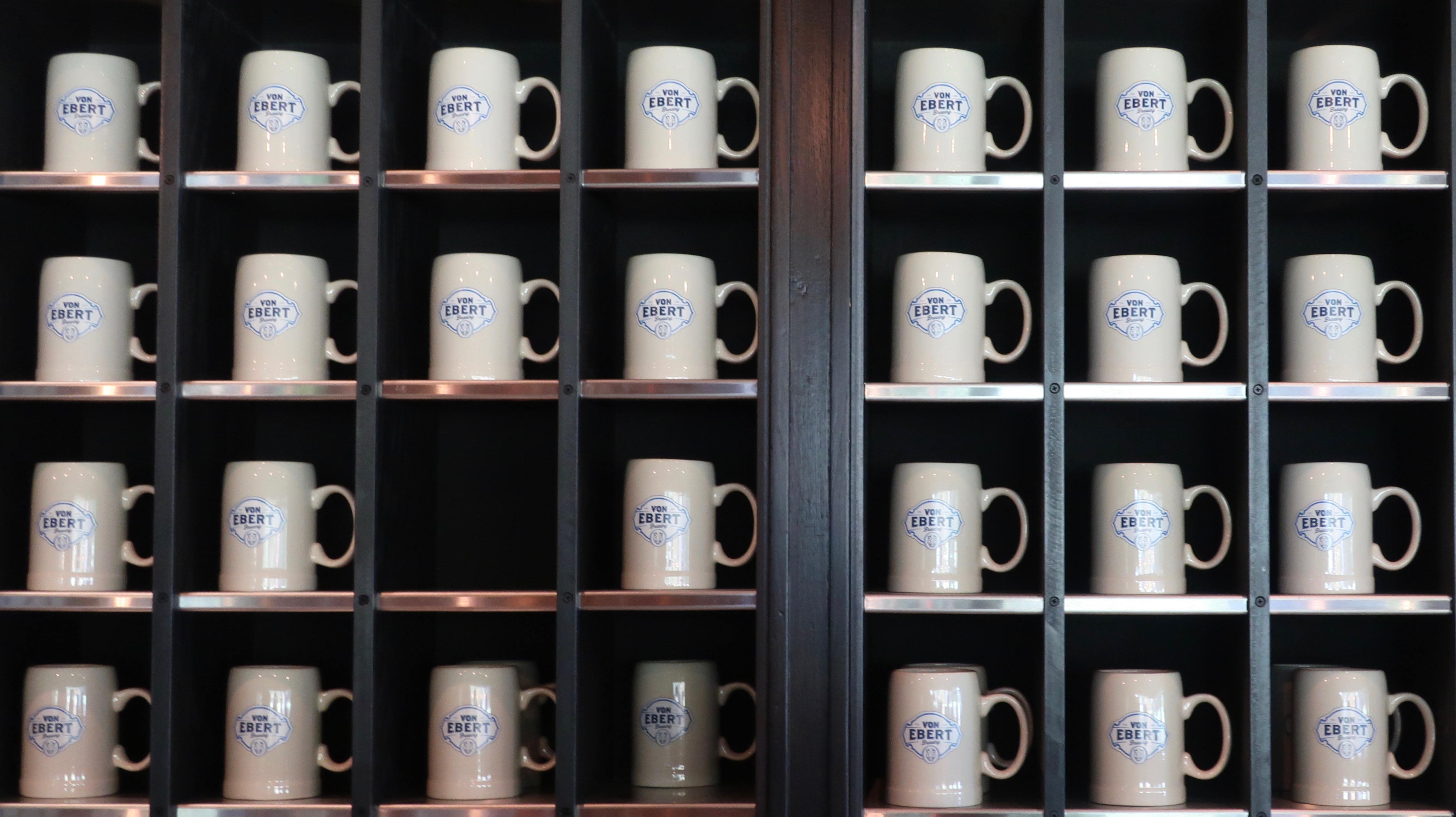 Another aspect that has been carried over from its Pearl location is the Von Ebert Stein Society. Members will be able to access their membership privileges of discounted beer and more at each location.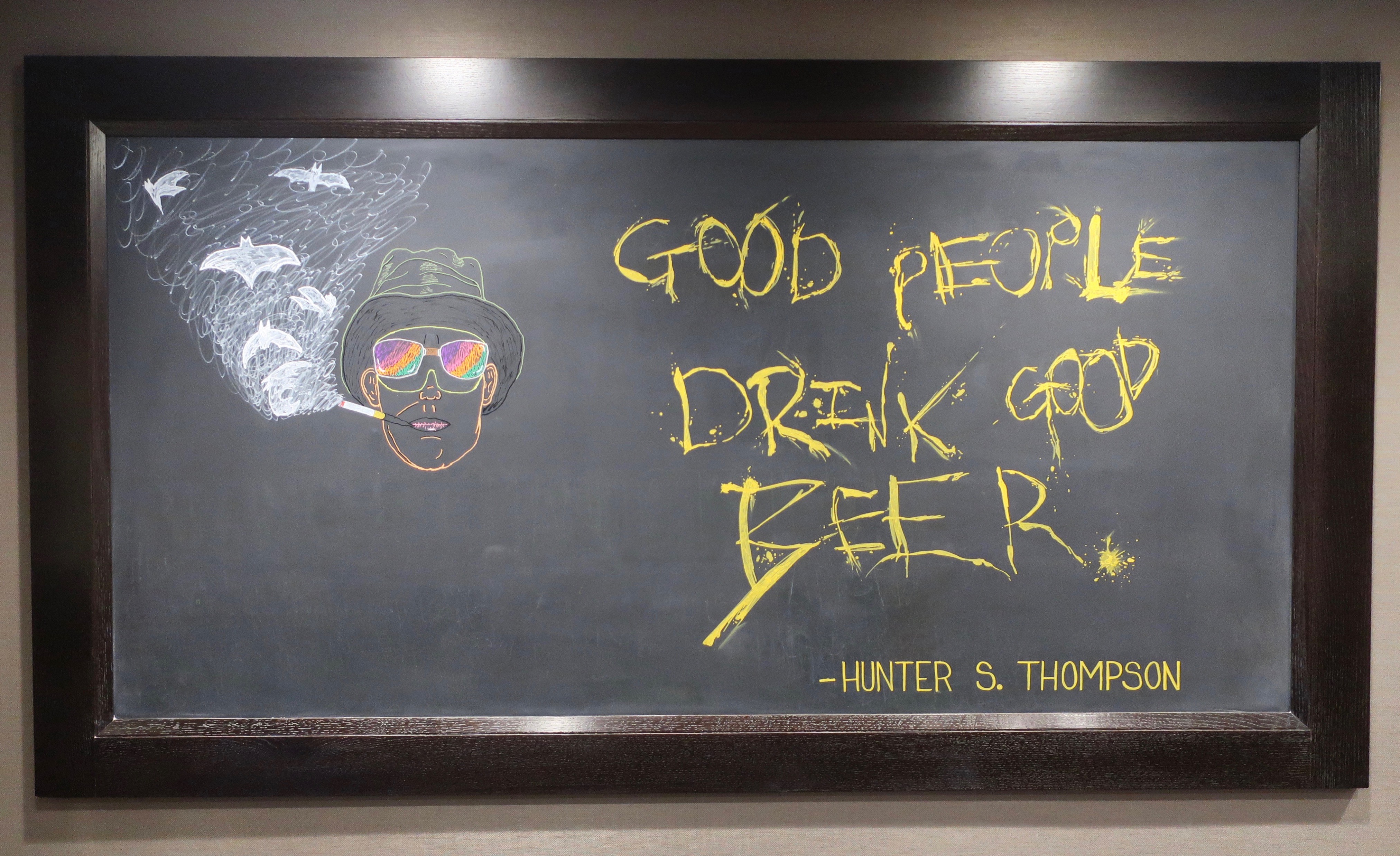 When it comes to brewing at Von Ebert – East, this is still forthcoming with a goal to be brewing by year's end. With building permits in hand this work has now just begun. During our visit we looked over the area where a unique 7-barrel, 3.5 vessel brewhouse built locally by JV Northwest will sit. This is also the area of that multiple foudres, wine puncheons, barrels, oak fruiting tanks as well as a coolship will be located.
Sean Burke will lead brewing operations, as he will also oversee the Pearl District location that Sam Pecoraro will be heading up. Burke is excited that he was able to bring his former assistant from The Commons Brewery to Von Ebert Brewing as the two had a great working relationship.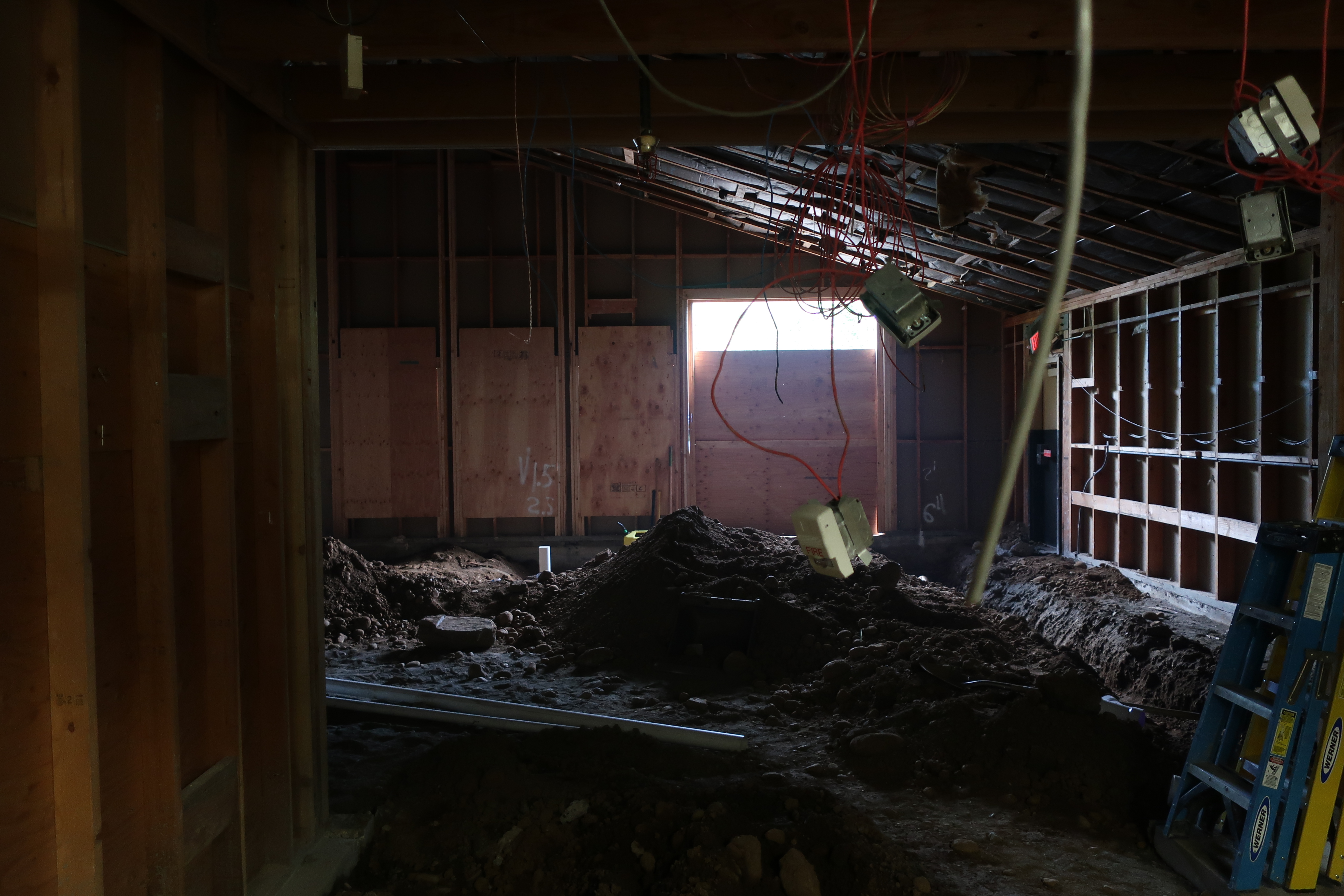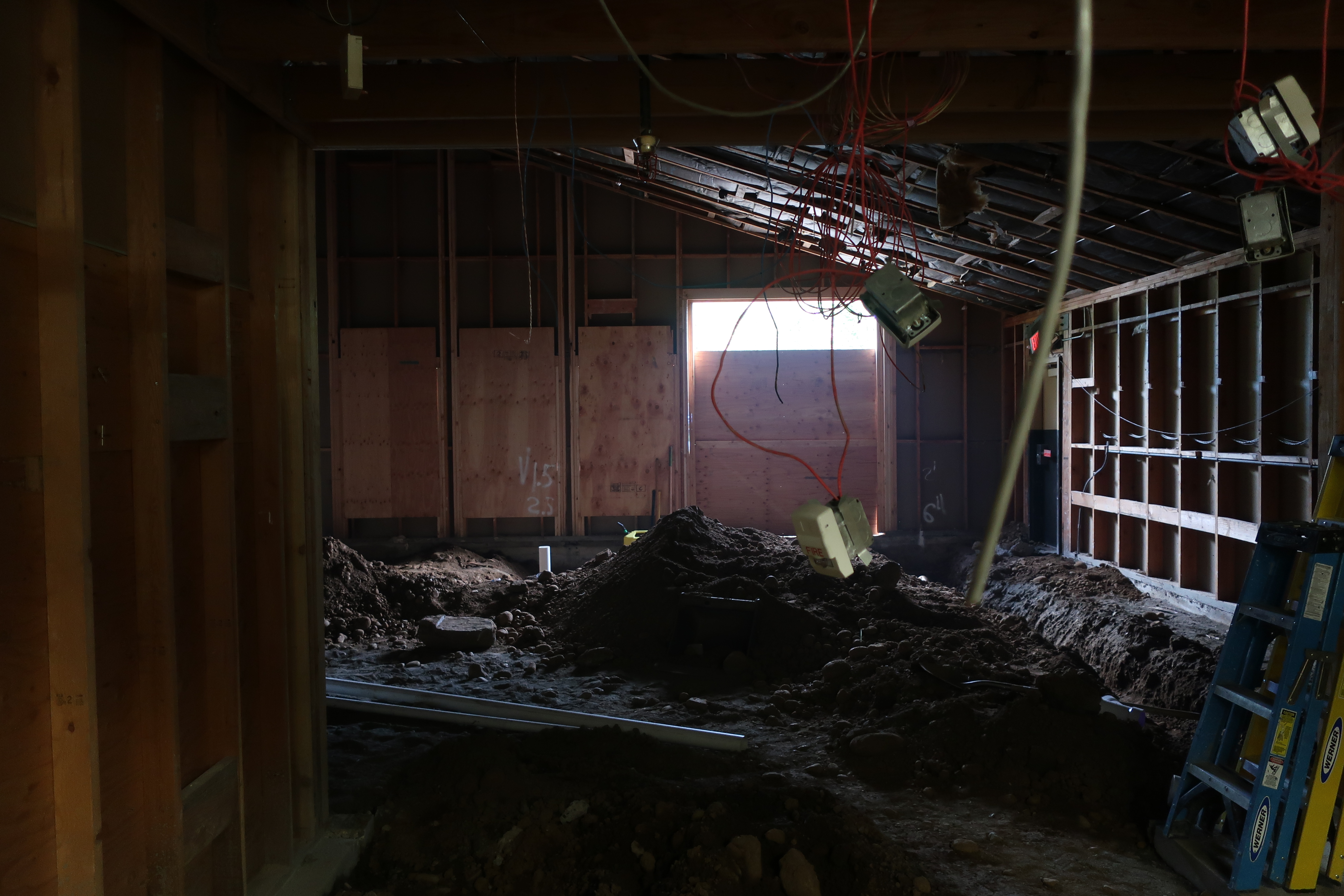 But it will not just be Burke brewing and fermenting at the forthcoming brewery at Glendoveer as we learned that Von Ebert recently hired Jason Hansen to join its brewing team. Hansen has a well-respected resume that includes being the Head Brewer from Capitola, California based Sante Adairius Rustic Ales from Capitola, California. Since leaving Sante Adairius in January 2017, he relocated to Burlington, Washington to become the Lead Fermentationist at Garden Path Fermentation, a project let by Ron Extract, formerly of Jester King Brewery. At Garden Path Hansen developed the Skagitonian yeast culture that is now being used to ferment Garden Path's beers. We look forward to explore Hansen's influence on forthcoming Von Ebert brewed beers!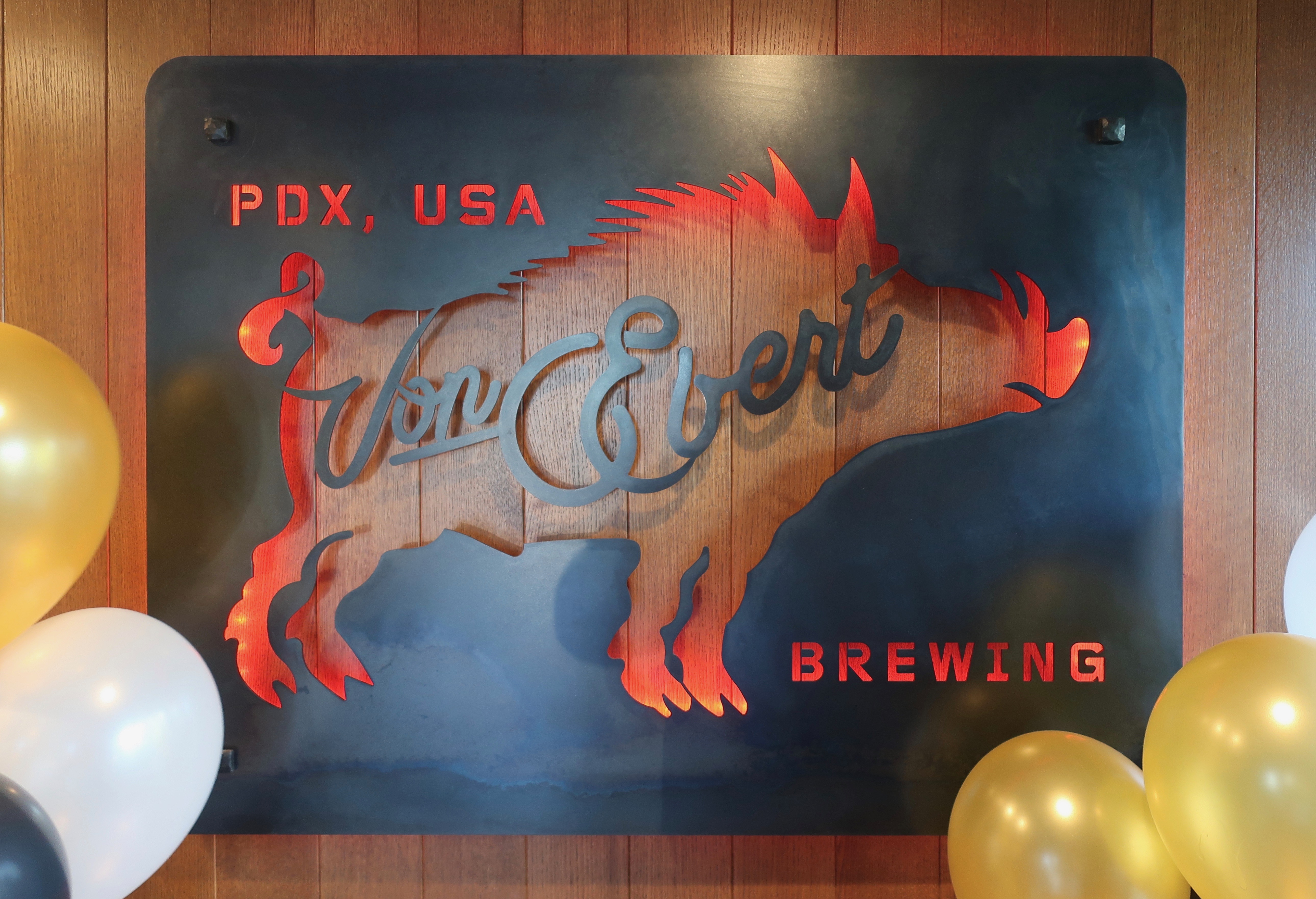 Von Ebert Brewing – East opens daily at 11:00am with plans to be open until 11:00pm on weeknights and midnight on weekends.
Von Ebert Brewing – East
14021 NE Glisan Street
Portland, OR