Weekend in Beer – Beginning December 8, 2022
|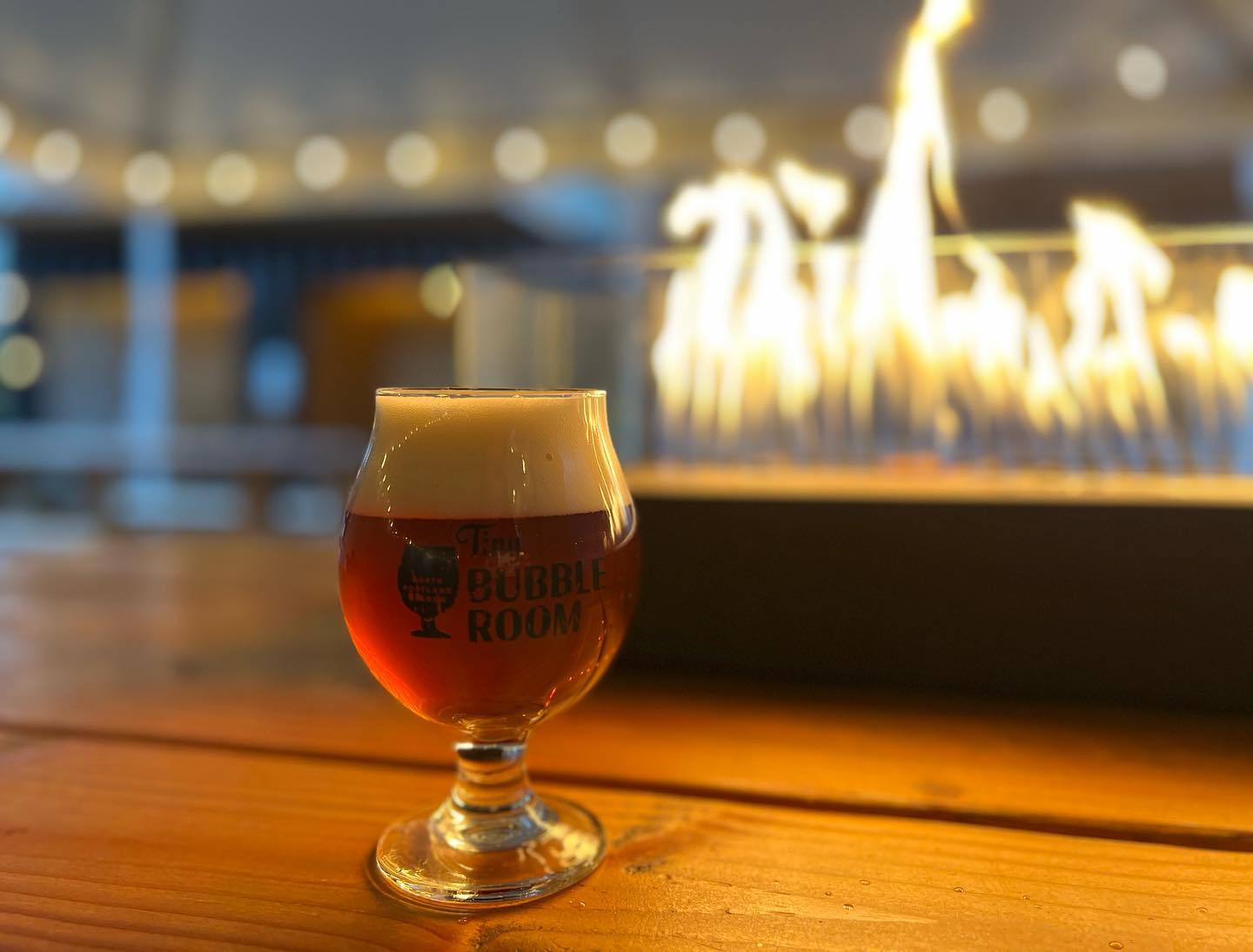 As we approach the winter solstice next week, there are plenty of beer events taking place this weekend. There will be plenty of barrel-aged beers being served to keep us a bit more toasty.
Things kick off today with Hopworks Urban Brewery showcasing its Abominable Winter Ale at both Loyal Legion locations in Oregon. VIA Beer and Fracture Brewing collaborated on a new beer that'll debut this evening. John Van Duzer of Van Henion Brewing will be at Belmont Station tonight as well.
On Friday, Breakside Brewery will host Rare Beer Night with Breakside and Friends while The BeerMongers will host Block 15 Brewing for the Portland debut of Deep Six IPA. Then on Saturday, Tiny Bubble Room will be host to the inaugural North Portland Winter Beer Festival.
Learn more about these events and so many others in our Weekend in Beer that's all spelled out below.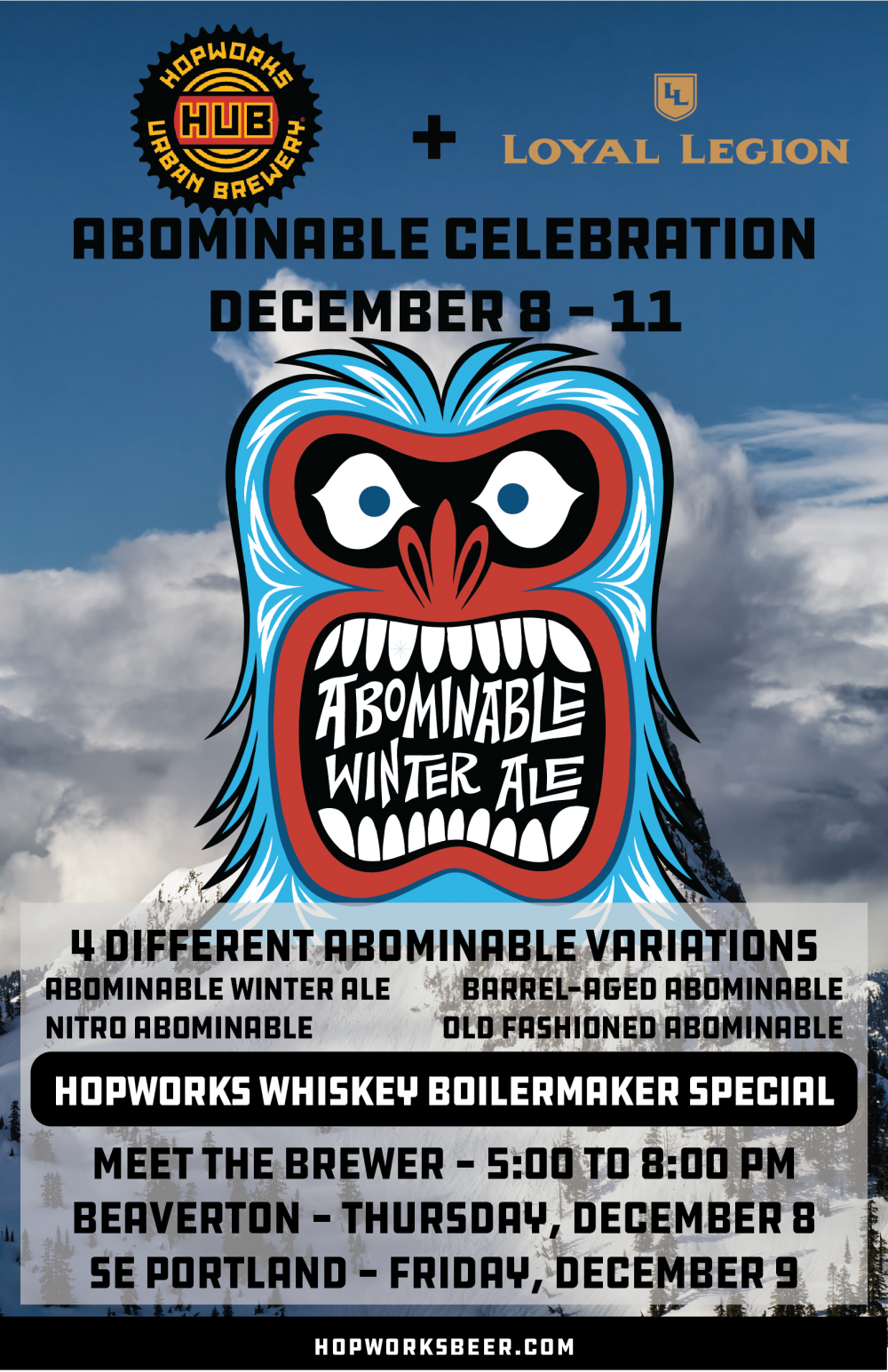 Hopworks Abominable Celebration
Thursday, December 8 – Sunday, December 11
Hopworks Urban Brewery will be taking over both Loyal Legion locations in Oregon to celebrate its winter seasonal, Abominable. Both locations will have a dozen of Hopworks beers on tap including Abominable Winter Ale, Nitro Abominable, Barrel-Aged Abominable, and Old Fashioned Abominable. Plus, there will be a Boilermaker special.
You can meet the HUB brewery team on Thursday in Beaverton and on Friday in Portland from 5:00-8:00pm each day.
Loyal Legion – 4500 SW Watson Ave – Beaverton, OR
Loyal Legion – 710 SE 6th Ave – Portland, OR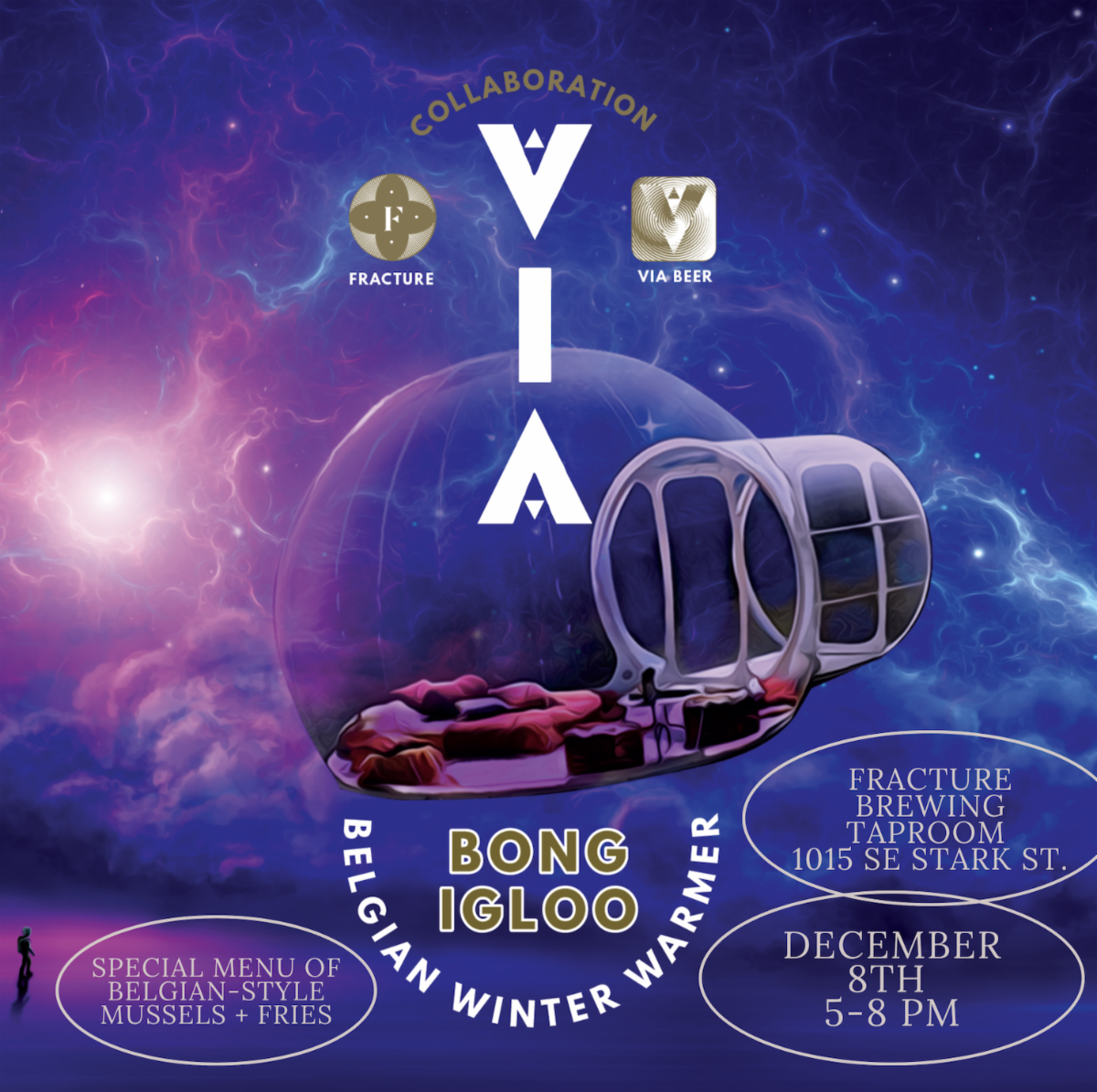 VIA BEER x Fracture Brewing Collab Release 
Thursday, December 8 – 5:00-8:00pm
VIA Beer joined Fracture Brewing on a new beer and it'll debut at Fracture's new taproom. Bong Igloo is a Belgian Winter Warmer, that's perfect for the cool nights ahead.
Fracture will be celebrating with a special menu item: traditional Belgian mussels and fries.
Fracture Brewing Taproom – 1015 SE Stark – Portland, OR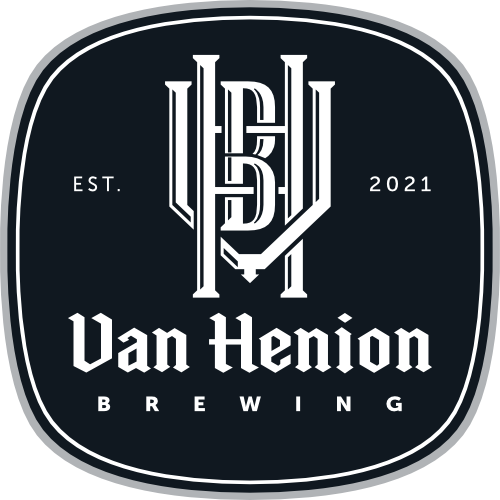 Van Henion Brewing Tasting with John Van Duzer
Thursday, December 8 – 5:00-7:00pm
Van Henion Brewing will be sampling a trio of beers as patrons can chat with co-founder John Van Duzer. The Bend based brewery will have three beers on draft, including Helles Lager, IPA, and the recently released Double iPA. There will also be a selection of Van Henion cans in the bottle shop.
Belmont Station – 4500 SE Stark – Portland, OR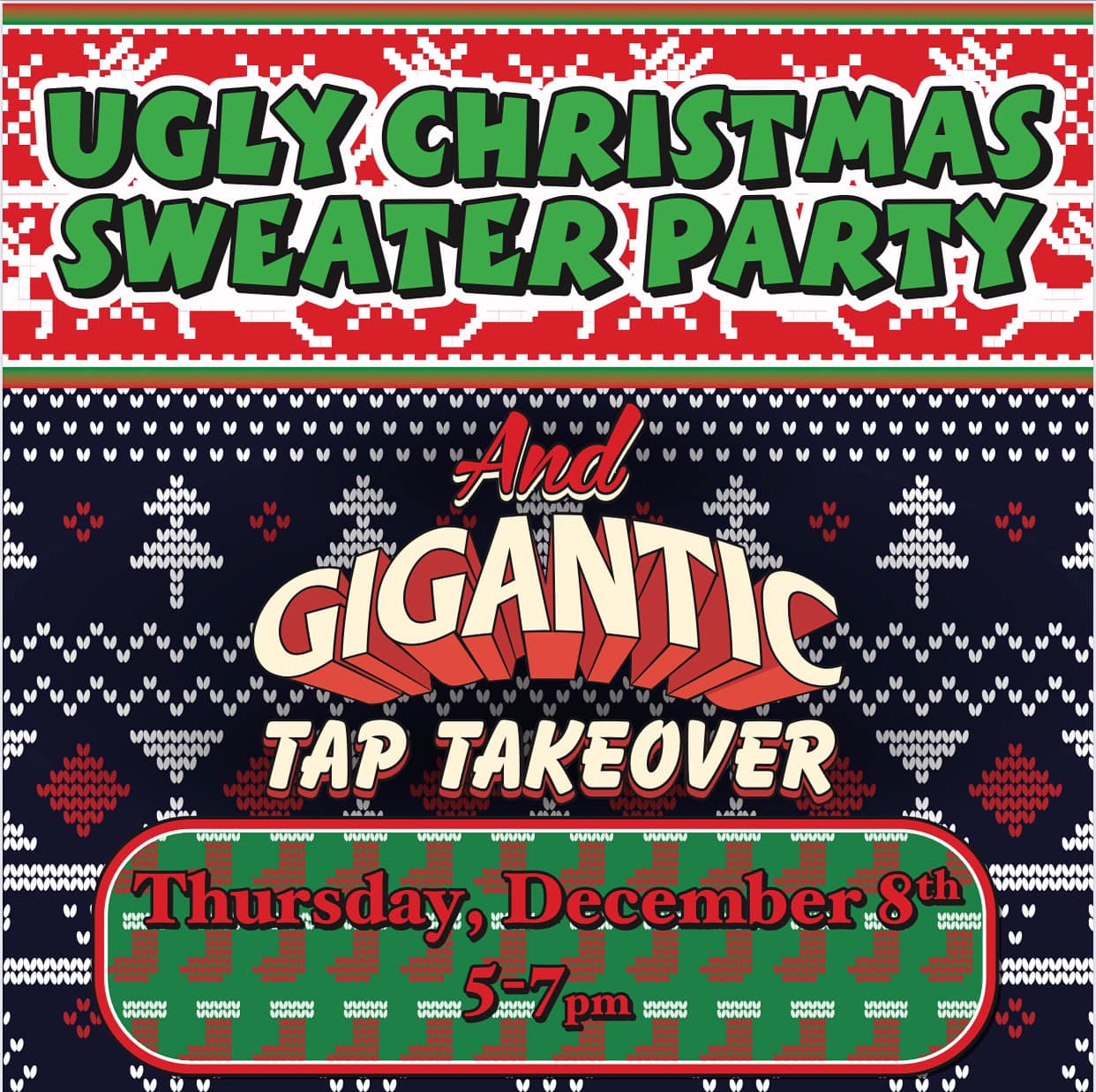 Ugly Christmas Sweater Party & Gigantic Brewing Tap Takeover
Thursday, December 8 – 5:00-7:00pm
Its ugly sweater time and Gigantic Brewing will be part of the Ugly Christmas Sweater festivities at Ordnance Brewing – Wilsonville Taproom. There will be plenty of Gigantic beers, plus some sweet swag giveaways.
Ordnance Brewing Wilsonville – 9740 SW Wilsonville Rd Suite 200 – Wilsonville, OR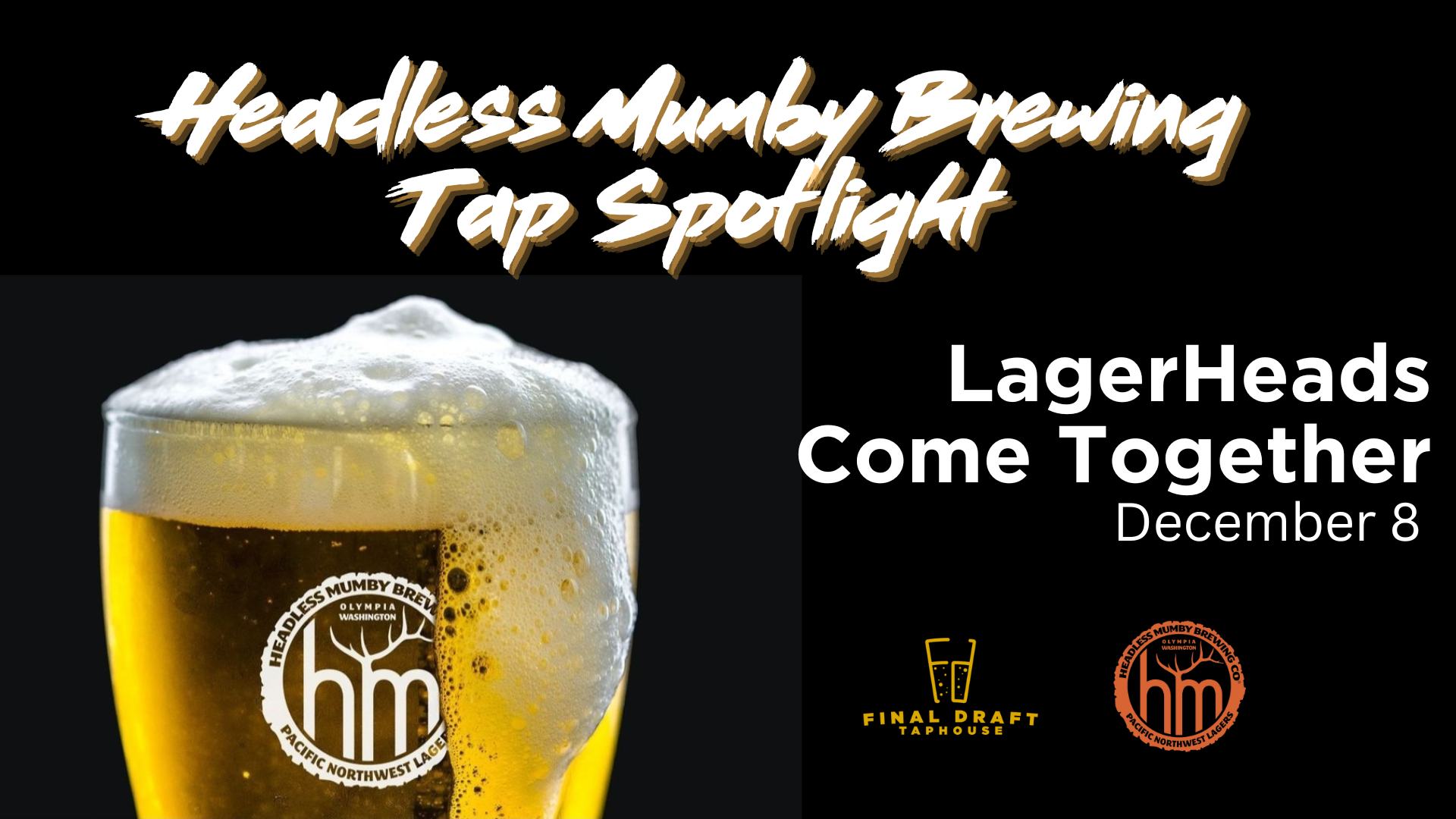 Headless Mumby Tap Spotlight
Thursday, December 8 – 6:00-9:00pm
Lagers from Headless Mumby Brewing will be the focus at Final Draft Taphouse. Headless Mumby will be on hand serving up four lagers, giving away some swag, sharing some samples of their lagers, sharing about their story and what they are all about, and having pints with you!
Final Draft Taphouse – 11504 SE Mill Plain Blvd Suite C – Vancouver, WA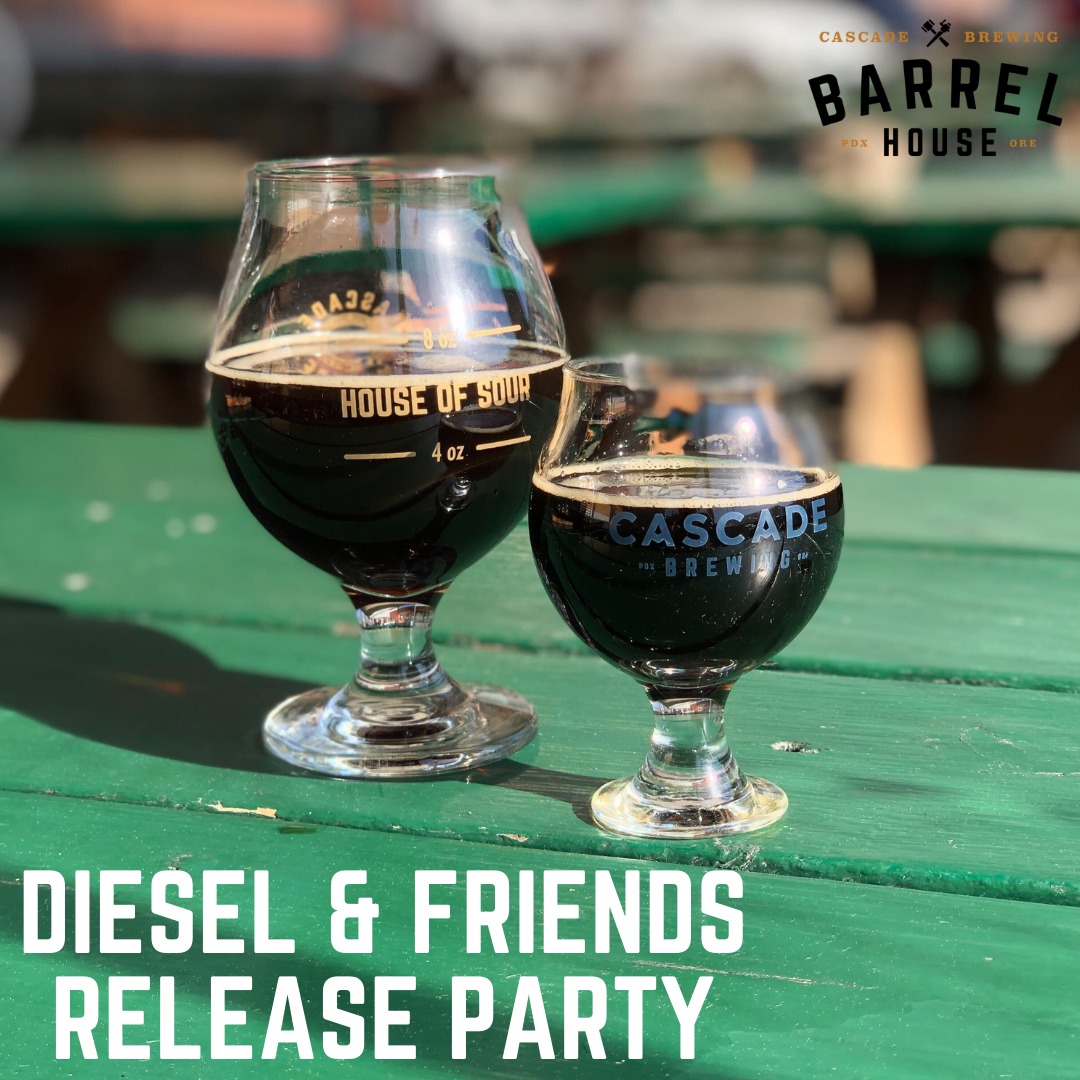 Diesel & Friends Release Party
Friday, December 9 – Noon-Close
Cascade Brewing expands its Diesel Barrel Aged Stout family with the release of Diesel 2022. This year to celebrate Cascade has put together vintage flights from its cellar.
For dinner, a Diesel vertical taster flight going back to the 2013 vintage paired with our homemade Shepherd's Pie. For dessert they'll have some classic bourbon barrel aged favorites including Watermill and Makin' Money Moves, as well as Diesel 2022 on Nitro and their latest barrel aged stout creation Where There's A Willett, paired with an ice cream made from Where There's a Willett.
Cascade Brewing Barrel House – 939 SE Belmont – Portland, OR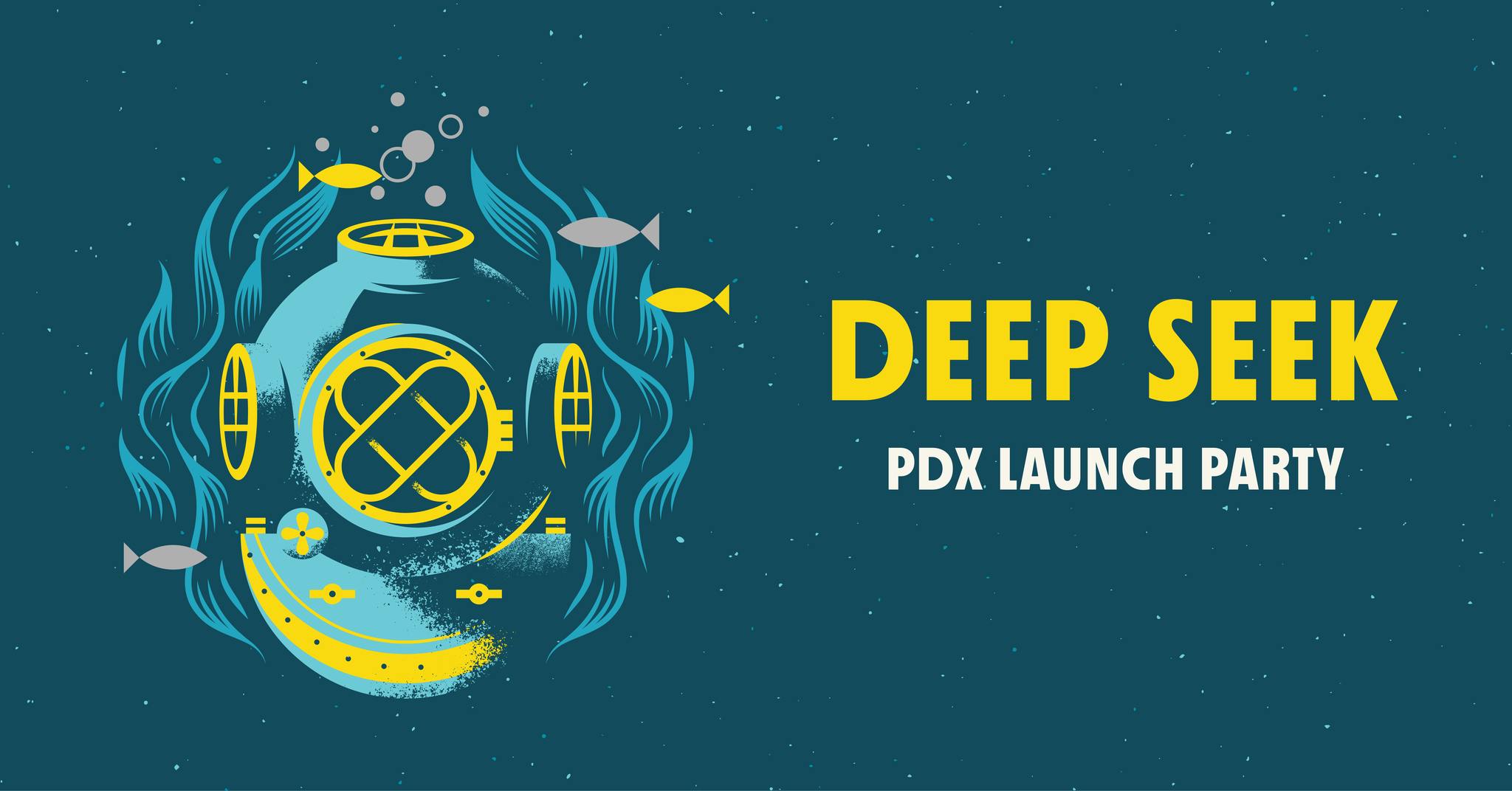 Deep Six IPA Portland Launch Party
Friday, December 9 – 5:00-8:00pm
Block 15 Brewing will be debuting Deep Seek IPA at its Portland launch party. For the launch of this new IPA, Block 15 is presenting a Deep Seek Scavenger Hunt!
To enter, attend the Portland Deep Seek IPA launch party and receive a special QR code that will unlock your Portland-specific quest exclusively at the launch. For a few weeks, Block 15 will release clues to locations where you'll snap a photo of a Deep Seek IPA beer can in the wild. Whoever successfully completes the scavenger hunt gets a prize and is also entered to win the grand prize.
The BeerMongers – 2415 SE 11th Ave – Portland, OR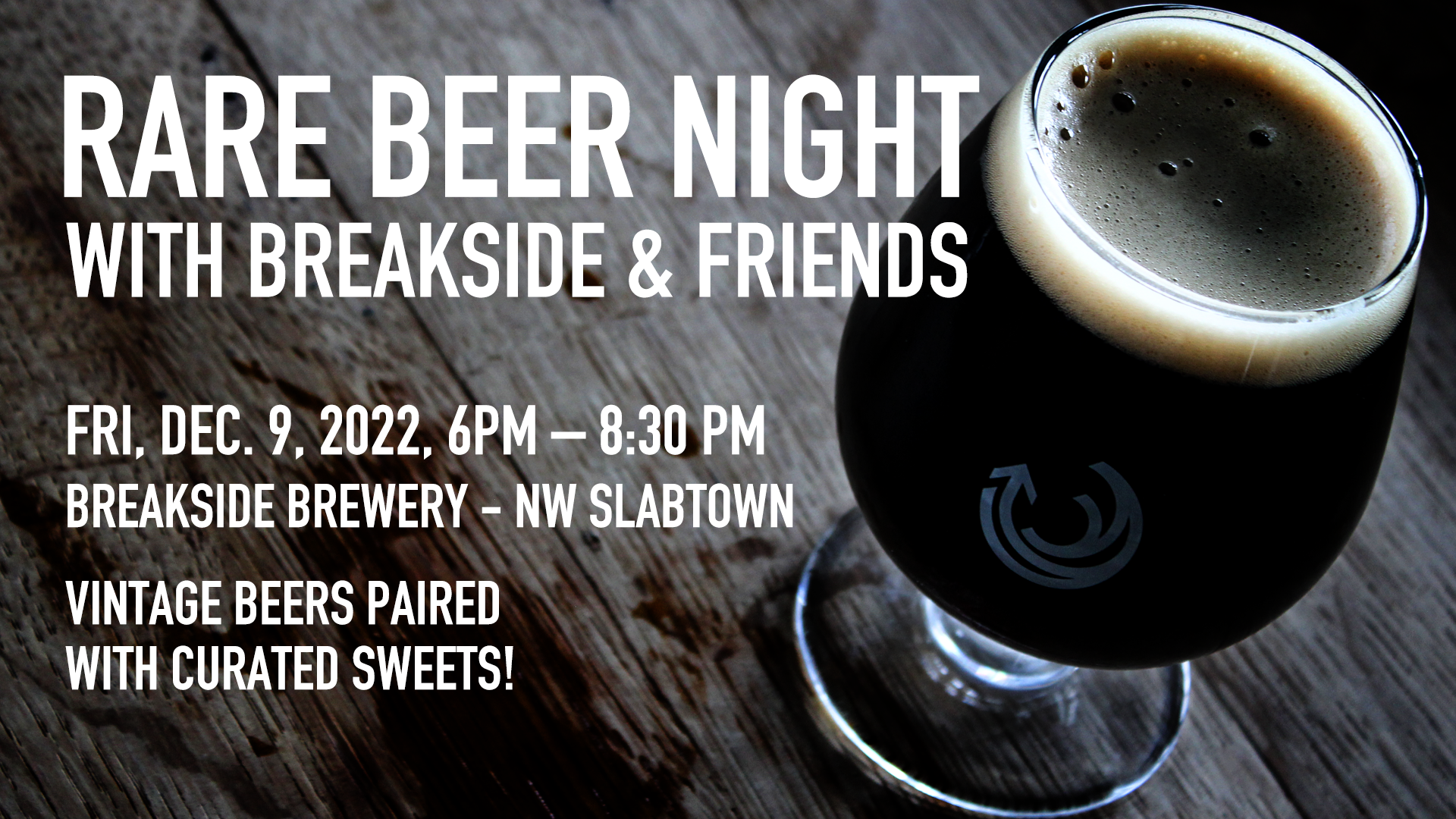 Rare Beer Night with Breakside & Friends
Friday, December 9 – 6:00-8:30pm
Breakside Brewery has invited Alesong Brewing & Blending and Hair of the Dog for a nigh or rare, barrel-aged beers. In attendance will be Breakside's Ben Edmunds and Daniel Hynes alongside Alan Sprints of Hair of the Dog and Matt Van Wyk of Alesong.
When the doors open at 6:00pm, attendees will be able to sample through all five vintage Breakside beers, two Alesong beers, and one or two beers from Hair of the Dog. The format is open tasting; grab yourself a sample from one of the serving stations, get a snack, and enjoy! Plus, brewers will be on hand to mingle and answer questions about the beers.
Vintage Breakside Beers and curated sweets from Chef Joe Favela:
Bocconotto – Madeleine Cookies
Coco Cool Treats – Brown Butter Blondie
Maple Oligarch – Triple Cream Brie on Grilled Baguette
Grandpappy – Brulee on a Blini
Err to Excess – Raspberry Tart
Tickets are now on-sale at $75.00 ($81.20 after fees) each and can be purchased by clicking here.
Breakside Brewery – Slabtown – 1570 NW 22nd Ave. – Portland, OR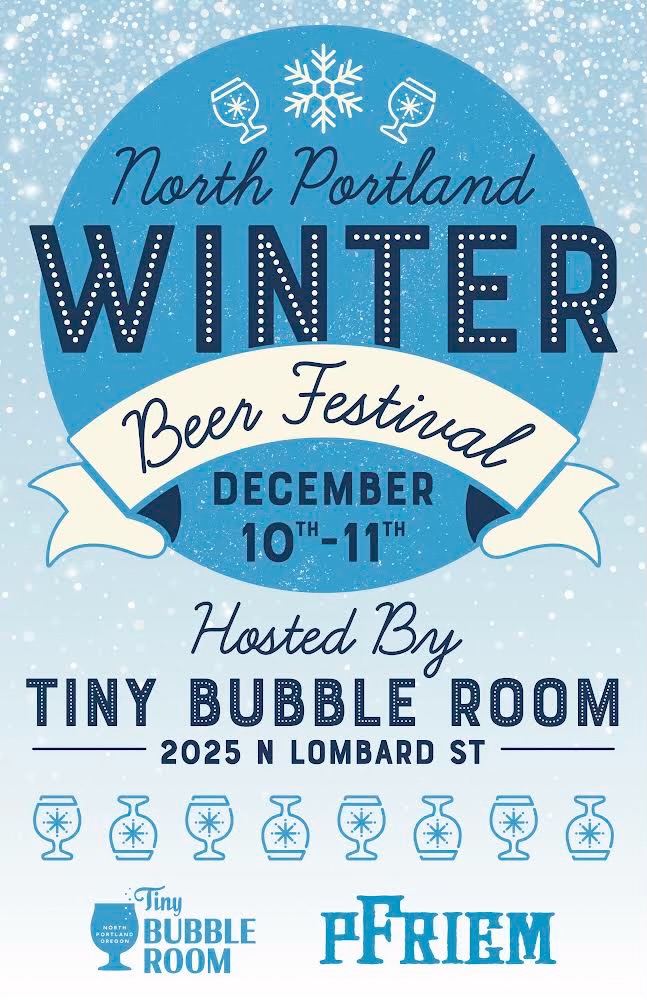 North Portland Winter Beer Festival
Saturday, December 10 – Sunday, December 11
To get yourself ready for the winter season that's a few weeks away, North Portland's Tiny Bubble Room will host its 2022 North Portland Winter Beer Festival this weekend.
The tap list is beginning to take shape and features big beers, vintage beers, holiday beers, and holiday flavors all perfect for the season at hand.
North Portland 2022 Winter Beer Festival Tap List:
Vintage 2010 Sierra Nevada Bigfoot Barleywine
Vintage 2013 Avery Old Jubelation
Vintage 2014 Cascade Figaro
2016 Schloss Eggenberg Samichlaus
Threshold Holiday Bubble Cranberry Tart
Crowns and Hops Santa Slays
Silver City Old Scrooge (GABF Medal Winner)
pFriem Belgian Christmas
Deschutes Nitro Jubel
Epic Gingerbread Big Bad Baptist
Hetty Alice Wintery IPA
Vintage Deschutes The Abyss
Fremont Coffee Cinnamon B-Bomb
Reuben's Apple Pie Reuben Claus
Tiny Bubble Room – 2025 N Lombard St. – Portland, OR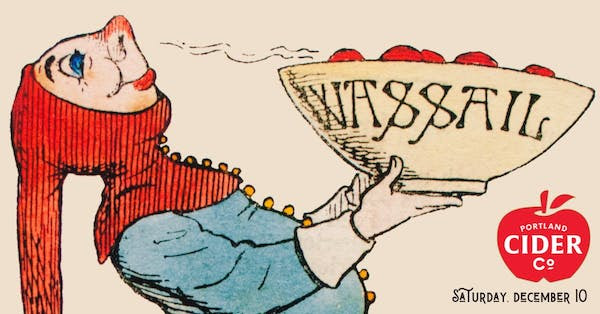 Portland Cider Co. Wassail
Saturday, December 10 – 5:00-9:00pm
Join Portland Cider Co. in bringing a little English tradition to Portland! The idea of wassailing—blessing, toasting, sharing and giving thanks during the Yuletide period—is of English origin and continued through the centuries.
During the evening event there will be pub songs led by the Portland Revels, Morris dancers performance, a toasting of the trees with the Apple King & Queen, food and cider specials and much more! Plus, it's free to attend.
Portland Cider Co. – 8925 SE Jannsen Rd – Clackamas, OR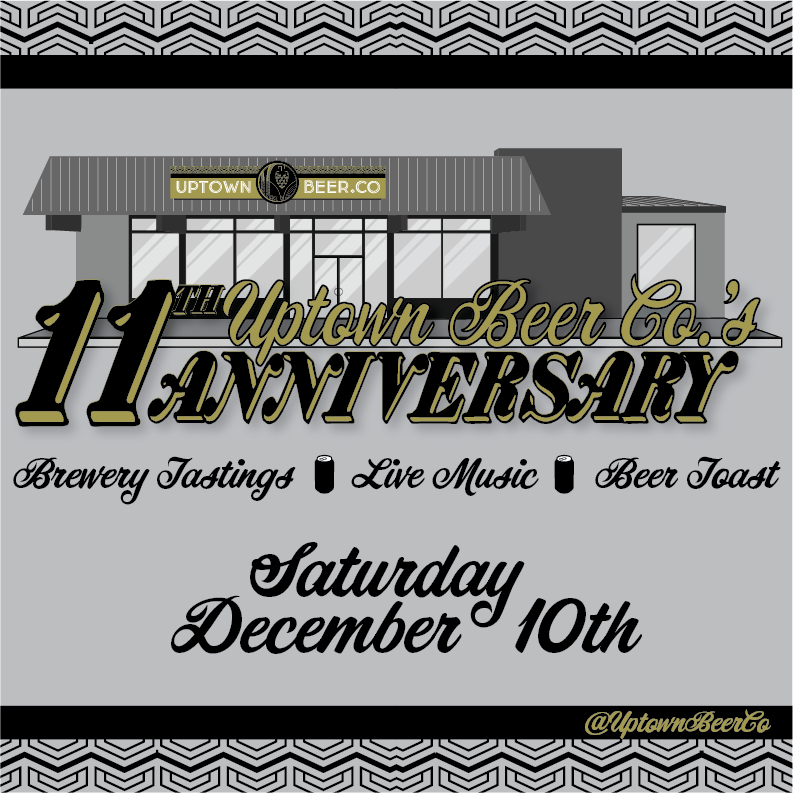 Uptown Beer Co. 11th Anniversary
Saturday, December 10 – 6:00pm-Close
Celebrate 11 years of Uptown Beer with an evening full of live music from The Jeff and Guy Show, food from MidCity Smashed Burger, and of course some great beer. BinaryBrewing.co and Uptown Beer Co. will be releasing a collaboration Double IPA for the event. Wayfinder Beer, Baerlic Brewing, and other reps will also be along to celebrate with samples and swag giveaways. Come toast to 11 years of beers!
Uptown Beer Co. – 6620 SW Scholls Ferry Rd. – Portland, OR