Weekend In Beer – Beginning February 9, 2023
|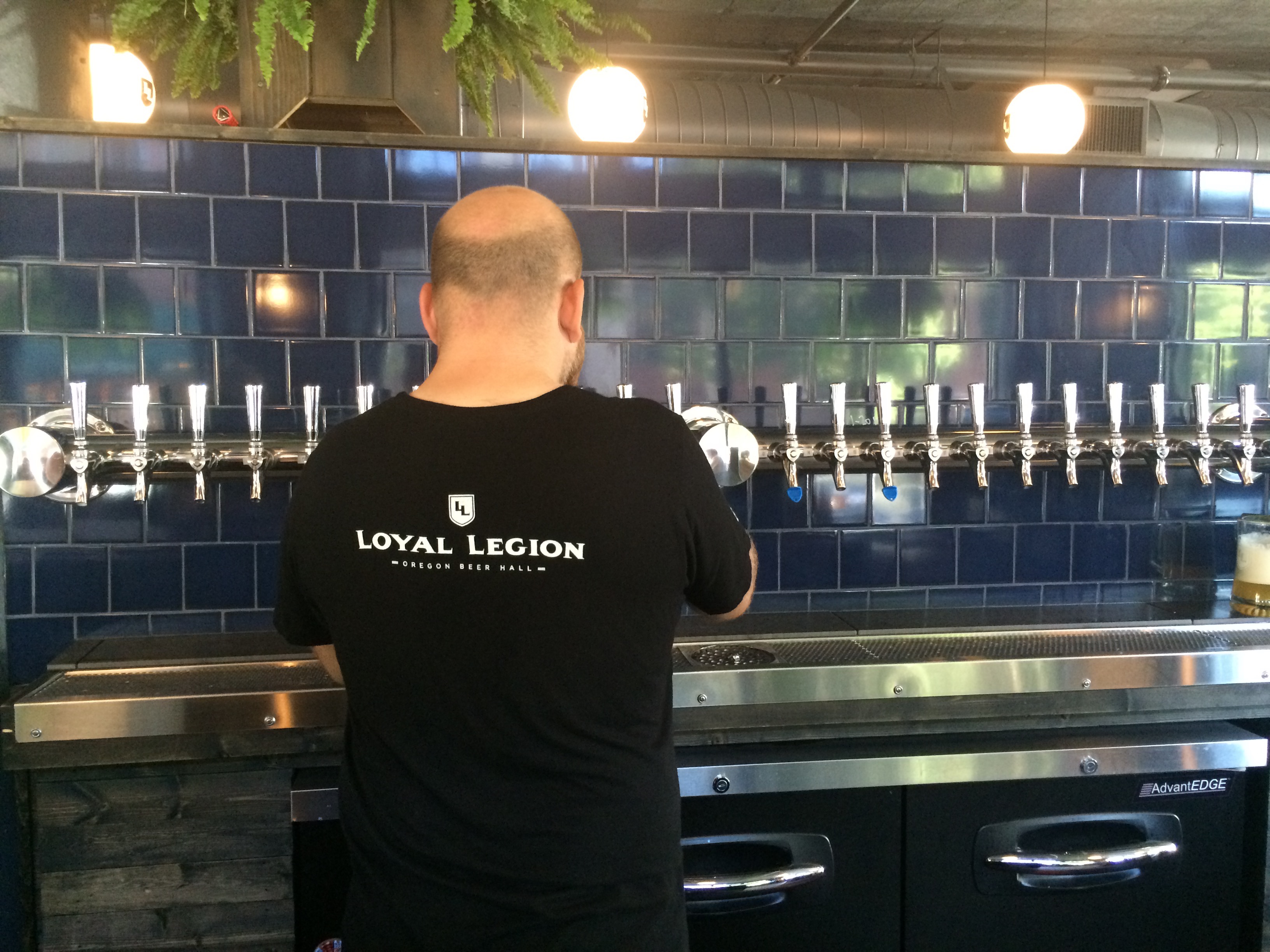 It's Super Bowl Weekend and there are plenty of beer events to keep you going around the great state of Oregon. There will be events in Portland, Beaverton, Milwaukie, and Bend.
Things kick off tonight with Day One Breaking the Rules at Loyal Legion in Portland and Beaverton. For a few days only, Loyal Legion will be showcasing beers not brewed in Oregon. Also taking place tonight is The Great Lager Derby at Cascadia Taphouse.
Moving onto Friday, Crux Fermentation Project in Bend releases the 2023 vintage of Lost Love. Then on Saturday, McMenamins Cedar Hills Pub hosts its 4th Annual Cedar Hills IPA Fest while Saraveza hosts Block 15 Bourbon Month. Later in the day, Oak Union Brewing makes its debut at the Beer Store in downtown Milwaukie.
Come Monday, Bale Breaker Brewing will be at Belmont Station for the release of FRENZ IPA, a collaboration with Georgetown Brewing. There will also be plenty of other beers from both breweries on tap!
Take a gander at these events and more from our list below.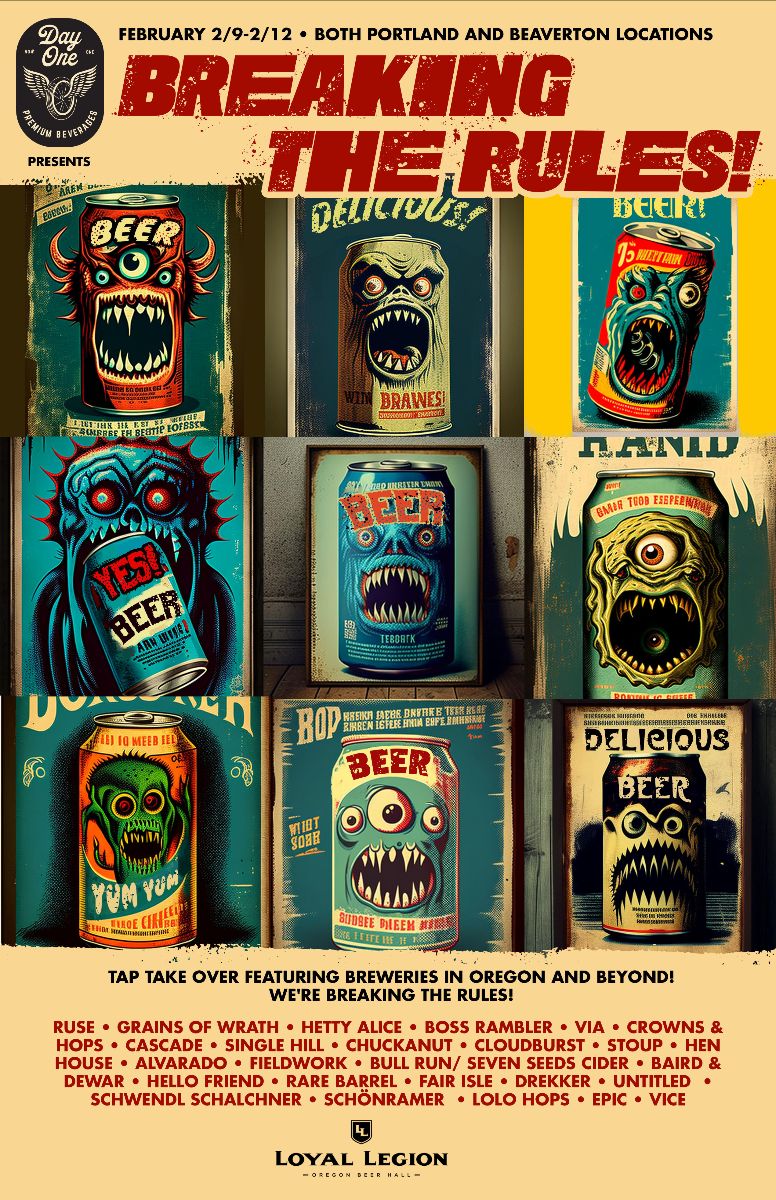 Day One Breaking the Rules
Thursday, February 9 – 5:00pm to Sunday, February 12 – 11:00pm
On normal days, Loyal Legion only serves beer that has been brewed within the state of Oregon. But today, both Oregon Loyal Legion locations will officially be Breaking The Rules with a Day One Distribution Showcase of beers from outside the Beaver State.
Some of the featured breweries include Crowns & Hops, Single Hill, Chuckanut, Cloudburst, Stoup, Hen House, Alvarado, Fieldwork, Hello Friend, Rare Barrel, 450 North, Fair Isle, Drekker, Untitled Art, Schwendl Schalchner, Schönramer. Epic, and Vice.
But if you only want to support local breweries, Day One has you covered as well. This list includes Ruse, Grains of Wrath, Hetty Alice, Boss Rambler, VIA, and Cascade.
Loyal Legion – 710 SE 6th Ave – Portland, OR
Loyal Legion – 4500 SW Watson Ave – Beaverton, OR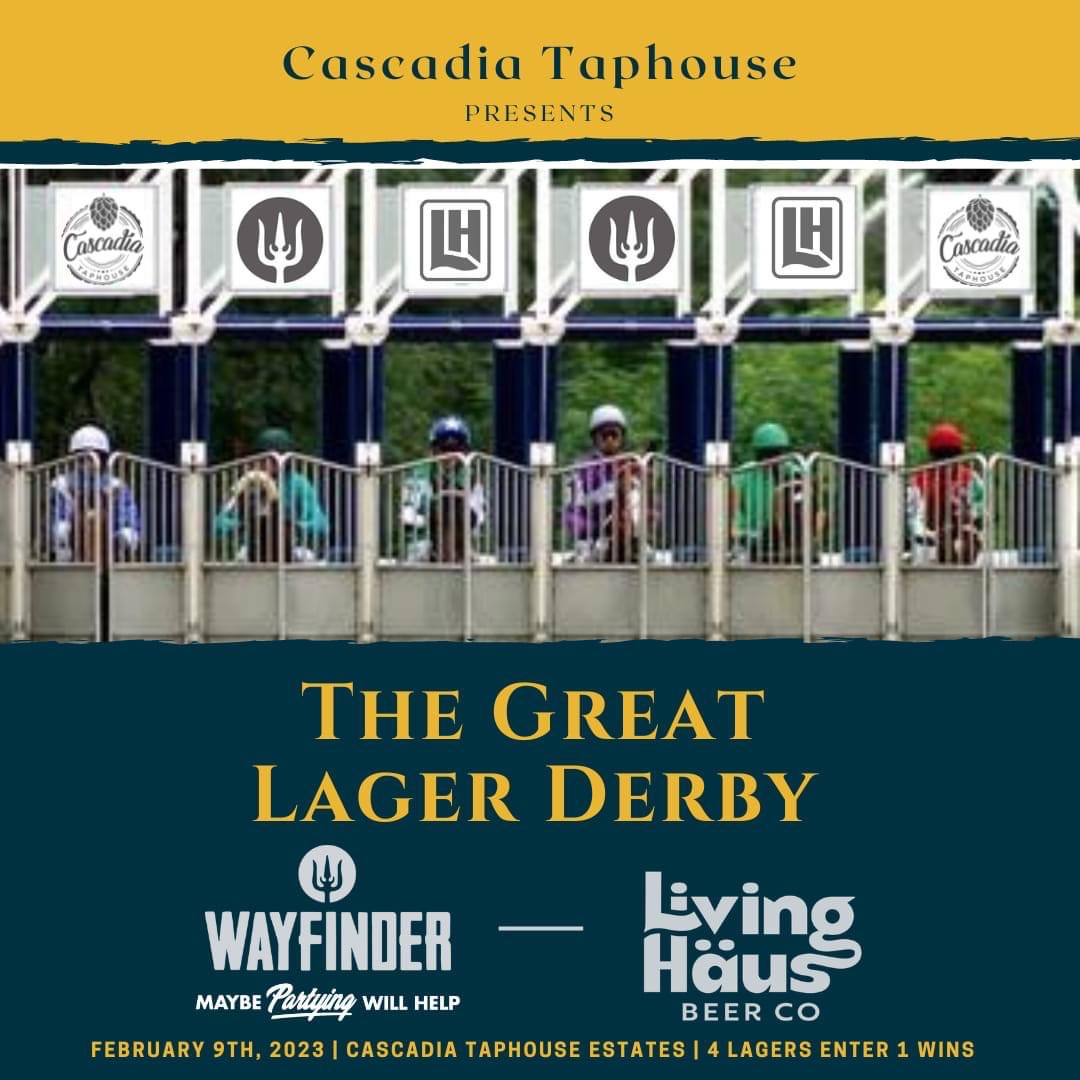 The Great Lager Derby: Wayfinder Beer vs. Living Háus Beer Co.
Thursday, February 9 – 6:30-9:30pm
Cascadia Taproom in the West Hills of Portland host another Great Lager Derby. This installment brings together Wayfinder Beer and Living Haüs Beer Co. for an epic derby race.
Like a horse race, you'll place your bets on the keg you think will be first to blow. Four lagers will be on tap, but only one brewer will come out victorious! Drink that keg to help your horse move along the track!
One lucky winner will be chosen from the "winning horse" for the ultimate prize, and you'll be seeing that Brewery on tap at Cascadia Taproom for the foreseeable future
Cascadia Taphouse – 13619 NW Cornell Rd – Portland, OR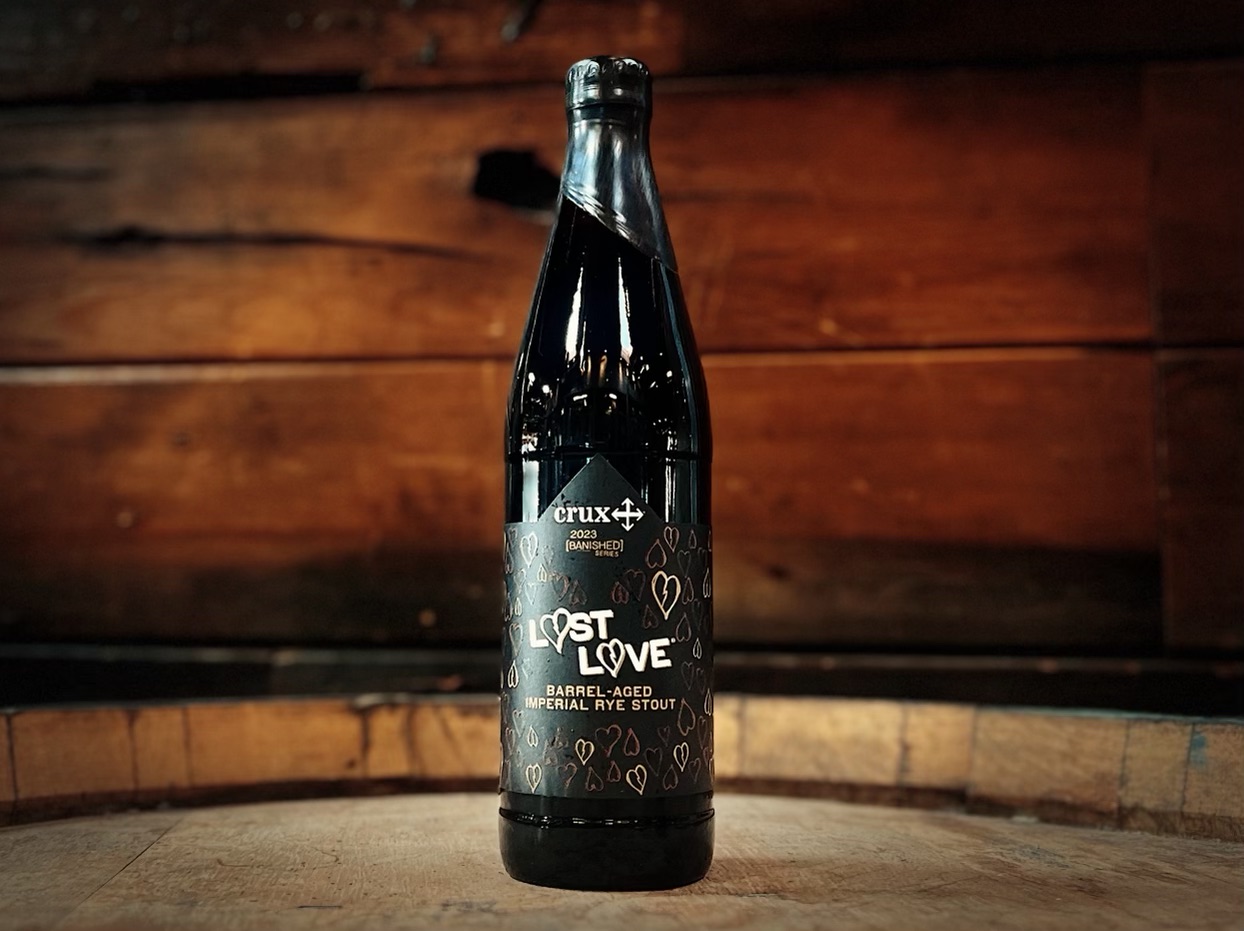 Lost Love 2023 Release Party
Friday, February 10 – Sunday, February 12 – 11:30am-Close
The 2023 vintage of Lost Love – Barrel Aged Imperial Rye Stout will be released this weekend at Crux Fermentation Project. It'll be on tap and offered as a 3-year vertical flight paired with a flourless chocolate cake bite.
Lost Love is described as an imperial stout that has been lovingly aged in whiskey barrels for ten months. The purity of the aging process shines in this decadent stout. Its velvety smooth body carries notes of coffee and bittersweet chocolate.
Bottles of Lost Love will also be available to purchase.
Crux Fermentation Project – 50 SW Division St – Bend, OR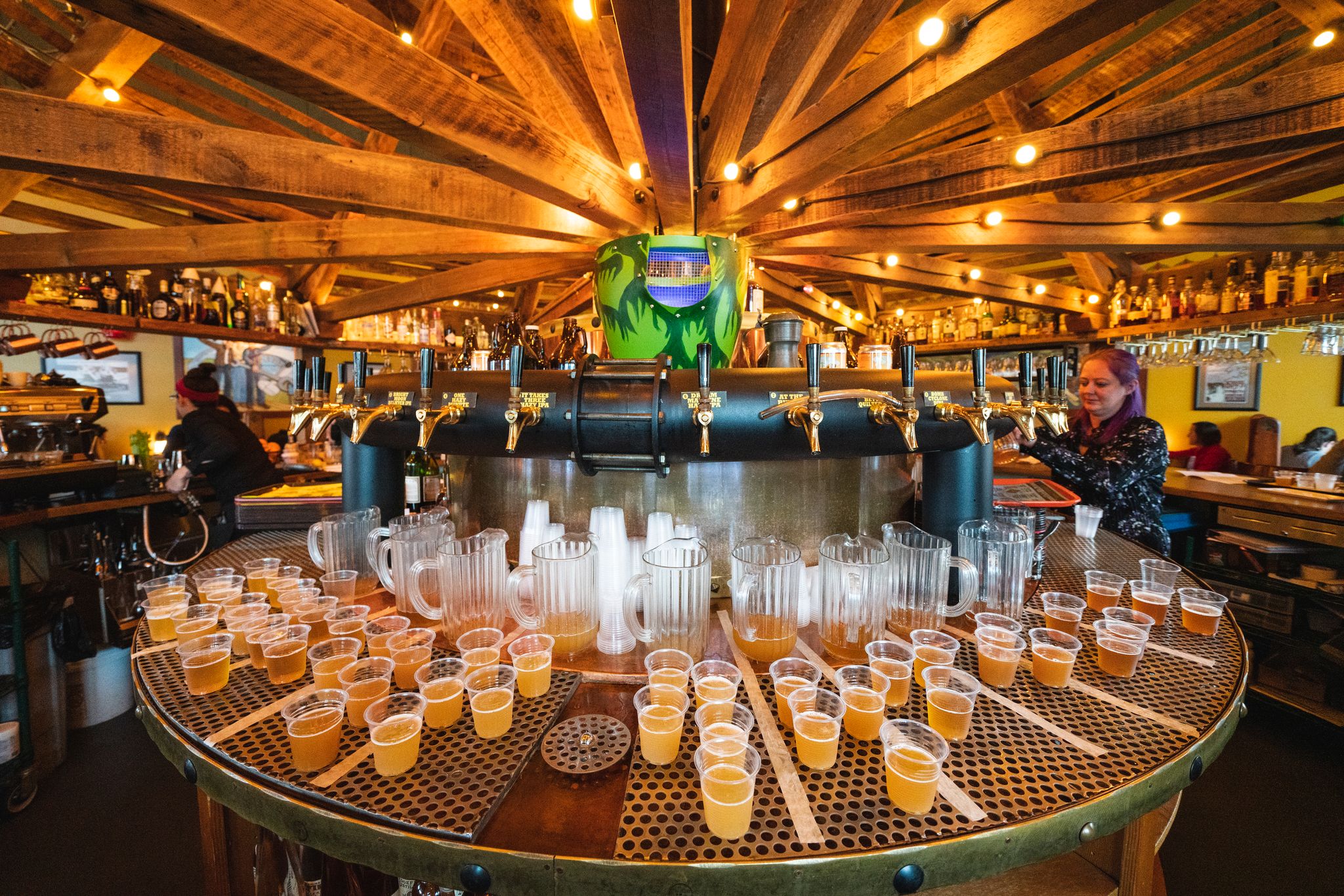 4th Annual Cedar Hills IPA Fest
Saturday, February 11 – 11:00am-Midnight
The McMenamins Cedar Hills Pub has assembled a list of 20 IPAs all brewed at a different McMenamins brewery in Oregon and Washington. Samples of these IPAs will be an excellent way for hopheads to get their IPA fix while exploring many new ones at the same time. Plus, attendees will be able to vote for their favorite IPA!
Cedar Hills Pub IPA Fest Beer List:
Anderson School Brewery – Mountaineer Hazy IPA
Concordia Brewery at Kennedy School – Moonbeams & Pixie Dust IPA
Cornelius Pass Roadhouse Brewery – Plushie Double Juicy IPA
Crystal Brewery – Surprise on 13th Cold IPA
Edgefield Brewery – Tropiloco Hazy IPA
Elks Temple Brewery – Junkyard Dragon IPA
Fulton Brewery – Shine Like It Does IPA
High Street Brewery – Grandma Lora's IPA
Hillsdale Brewery – Lola's Hazy IPA
John Barleycorns Brewery – OOO-WEE Double IPA
Kalama Harbor Brewery – Luscious Dew Hazy IPA
Lighthouse Brewery – Mothership Double IPA
McMenamins on Monroe Brewery – Luminosa Maxima Juicy IPA
Mill Creek Brewery – Last Exit IPA
Oak Hills Brewery – Heck Yes! Hazy IPA
Old St. Francis School Brewery – Injury-Prone
Roseburg Station Brewery – Bomb Cyclone DIPA
Thompson Brewery – Junco Juniper Cold IPA
West Linn Brewery – #5 Pirate DIPA
Wilsonville Brewery – Cabooze
Entry into the festival is free and beers are purchased individually.
McMenamins Cedar Hills – 2885 SW Cedar Hills Blvd – Beaverton, OR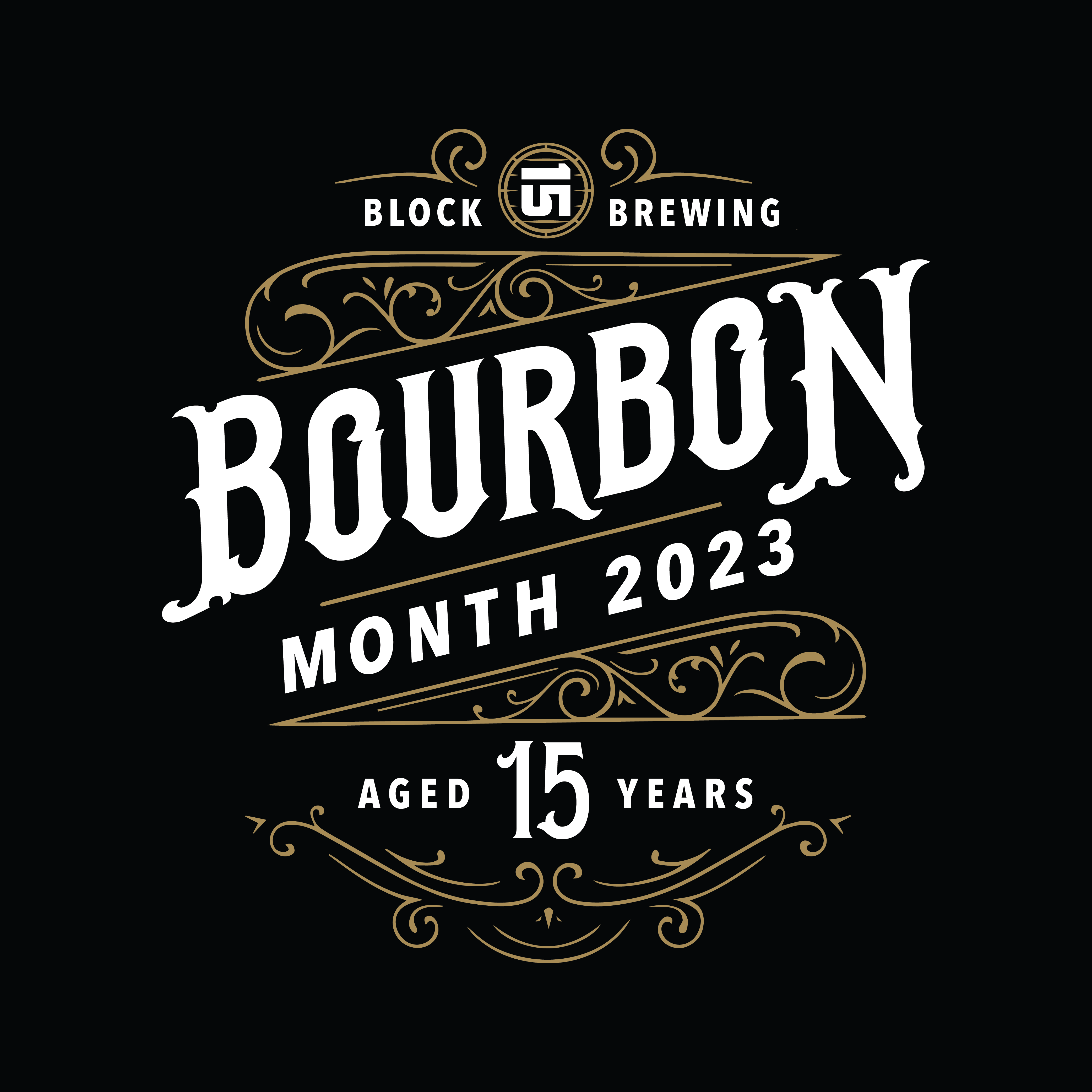 Block 15 Bourbon Month Portland
Saturday, February 11 – Sunday, February 12 – Noon-10:00pm
Block 15 Brewing takes its Bourbon Month on the road this weekend to Saraveza in Portland. This will be the first place in the Rose City to try the new Bourbon Month beers, including the limited Super Nebula variants. The Block 15 team will be around both days to welcome you to Bourbon Month!
Saraveza – 1004 N Killingsworth St. – Portland, OR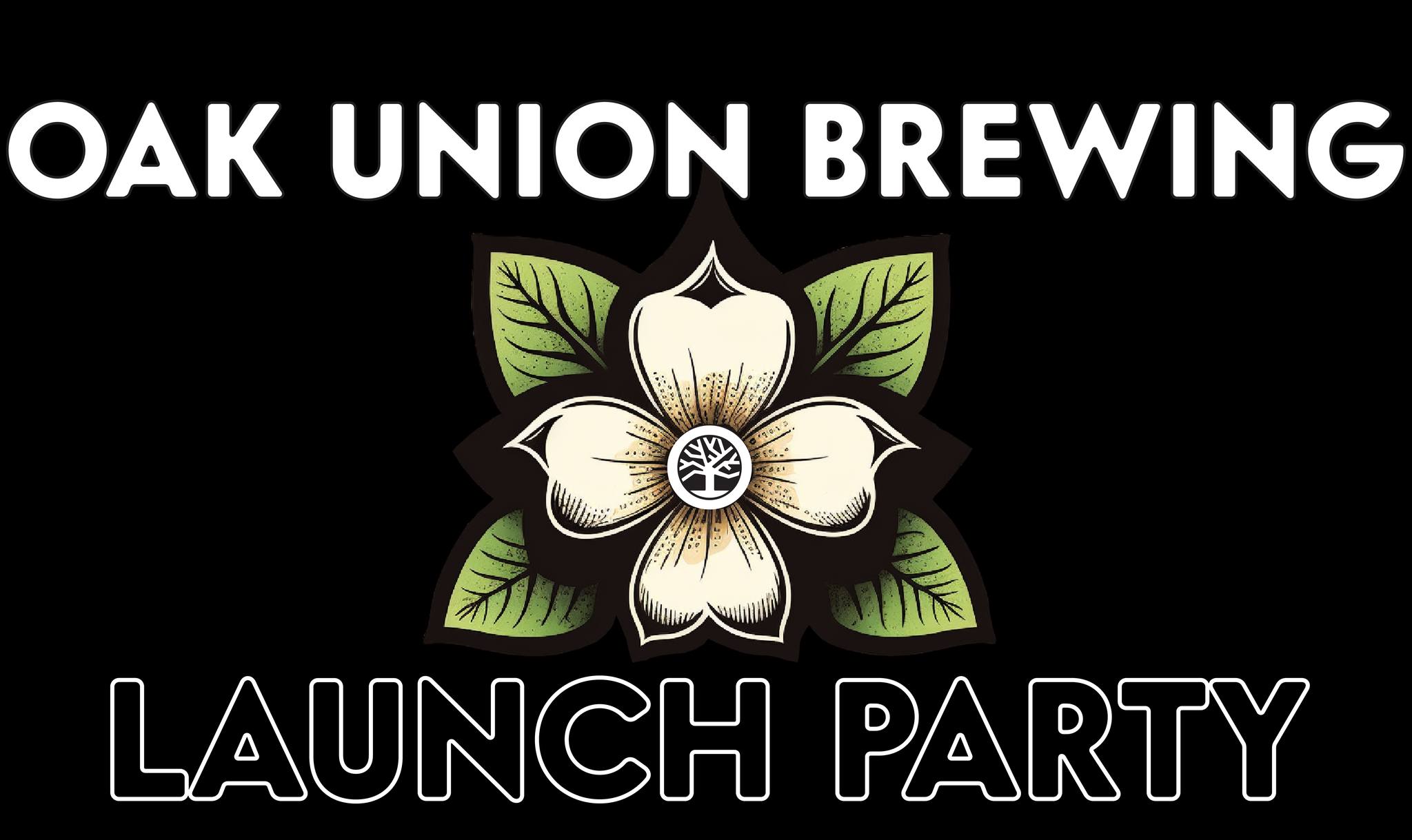 Oak Union Brewing Launch Party
Saturday, February 11 – 5:00-8:00pm
The Portland metro area's latest brewery will host its launch party this weekend in Milwaukie, Oregon. Oak Union Brewing brews its beers at Conspirator Beverage, formerly known as Barrett Beverage and prior to that, Back 40 Beverage.
Making its debut will be Green Idol West Coast Pilsner. The keg will be tapped at 5:00pm and cans of the Pils will also be for sale.
Beer Store – 10610 SE Main St – Milwaukie, OR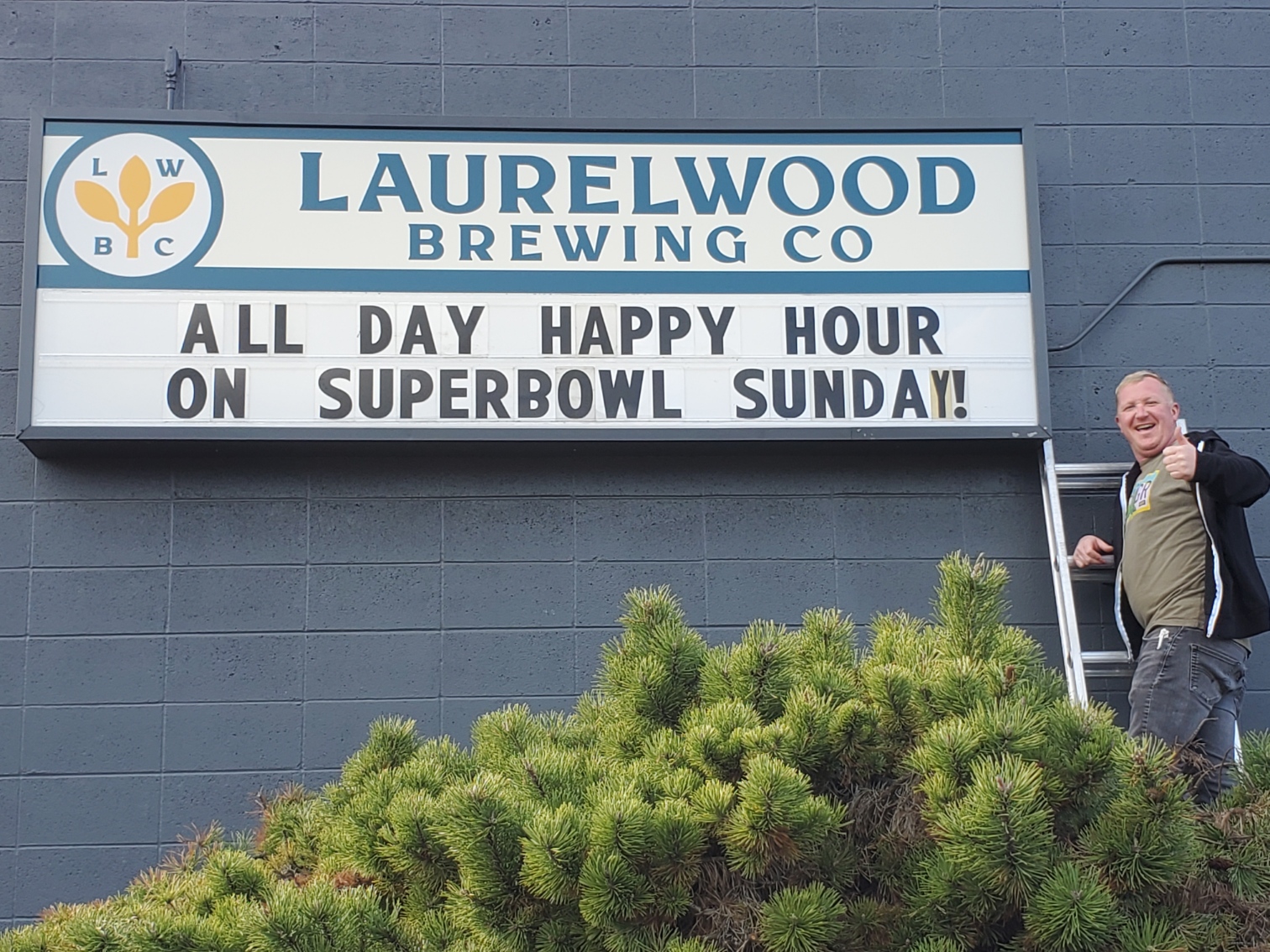 Laurelwood Brewing All Day Happy Hour
Sunday, February 12 – 11:00am-9:00pm
It's just not the NFL that will be Super on Sunday. Laurelwood Brewing will get you all ready for the big game with All Day Happy Hour and some excellent to-go beer specials.
The beer to-go specials are currently taking place. Details below…
$7 – 32 oz Crowlers (excludes imperials)
$10 – any 6-pack or 4-pack (excludes Cartoon Dreams)
$35 – any four 6-packs or four 4-packs (excludes Cartoon Dreams)
To take advantage of the All Day Happy Hour, these deals are only for dine in service.
Laurelwood Brewing Co. – 5115 NW Sandy Blvd – Portland, OR
Bale Breaker Brewing Frenz with Georgetown Release
Monday, February 13 – 5:00-8:00pm
To kick off its 2023 FRENZ series in Portland, Bale Breaker Brewing will bring FRENZ IPA, brewed with Georgetown Brewing to The Station. There will also be a few additional beers on tap from each of these two Washington powerhouse breweries. Some of which are making their Oregon debut!
If that wasn't enough, you will be treated to a Valentine's card for you or a friend with a purchase of any of the event beers. These will enter you into a raffle for an opportunity to win prizes from Bale Breaker, Georgetown, and Belmont Station.
On Draft:
Bale Breaker/Georgetown FRENZ – Collaboration IPA with Georgetown Brewing featuring notes of citrus, pine and juicy fruit. 6.8%
Bale Breaker Pillowhead – Hazy IPA with notes of mango, tropical fruits, thick haziness and smooth bitterness. 7.2%
Bale Breaker Incoherency – Whiskey barrel aged Golden Stout with aromas of toffee, vanilla, caramel & molasses. 6.9%
Georgetown Glow Up – A Northwest influenced pilsner. Bright, crisp & clean. This lager boasts flavors & aromas of lemongrass, light pine, mild cracker & spice. 4.9%
Georgetown Single Hop Citra IPA – A single hop IPA brewed with Citra that presents flavors and aromas of lemon zest, cantaloupe, and apricot. 6.7%
Belmont Station – 4500 SE Stark – Portland, OR