Weekend In Beer – Beginning July 13, 2023
|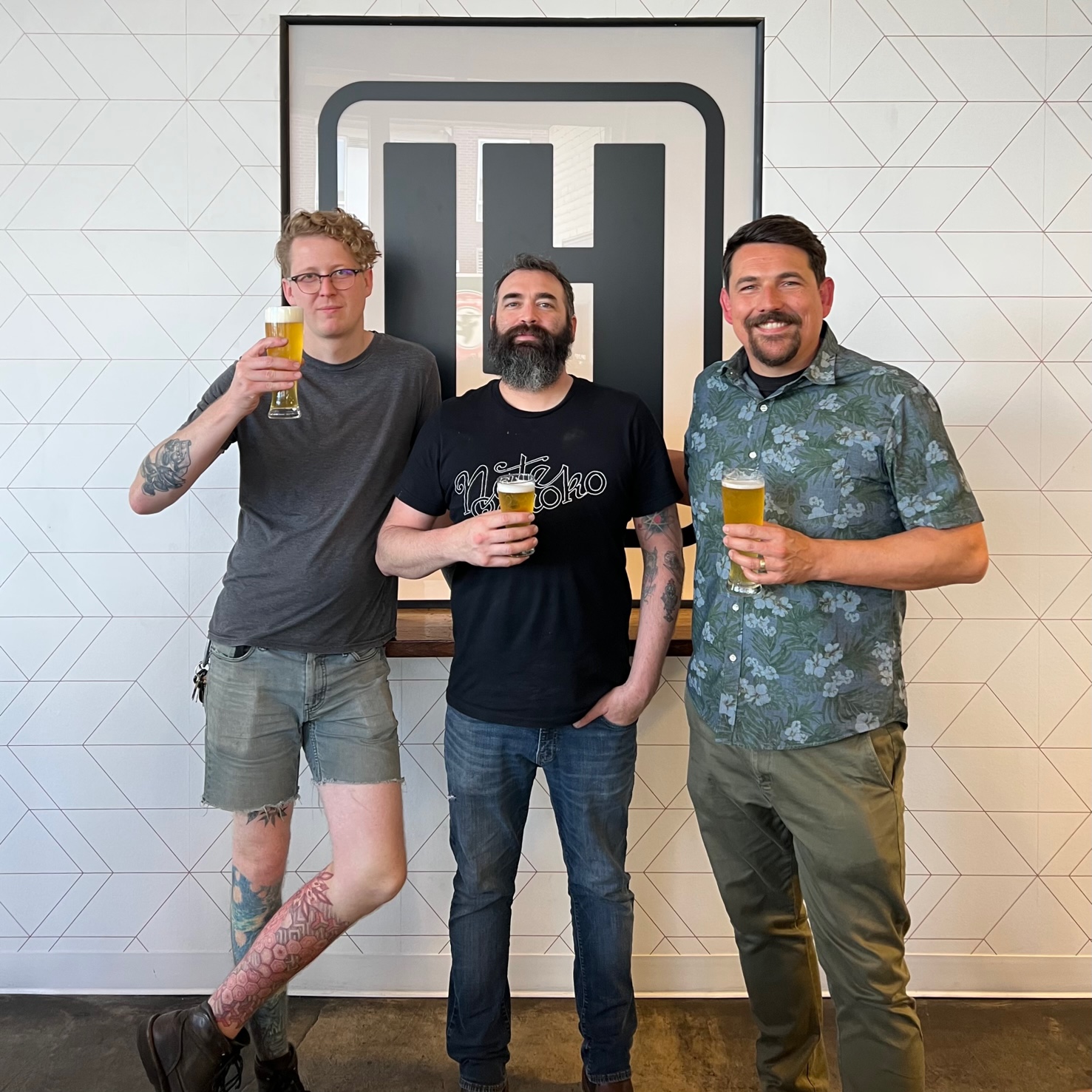 This weekend seems the weekend of anniversaries in Oregon beer. So many anniversaries are taking place this weekend its hard to keep track of them all. But fear not, we are here to provide with all of the details!
Living Häus Beer rings in one year of brewing some great beer at the corner of SE Belmont and SE 7th. The brewery has plenty of beer debuts this weekend with things kicking off on Friday and continuing through Sunday. Gorges Beer Co. celebrates two years in Cascade Locks with scenic views of the Columbia River Gorge from its third floor bar. Ruse Brewing welcomes in five years with a celebration on Saturday with live music and plenty of collaboration beers. Finally, Montavilla Brew Works will celebrate eight years on Saturday with a few beer releases, brewery tours and more!
But there's more, Loyal Legion welcomes in eight years as well. So many events in and around the great state of Oregon this weekend. Learn more from our Weekend in Beer with full details below!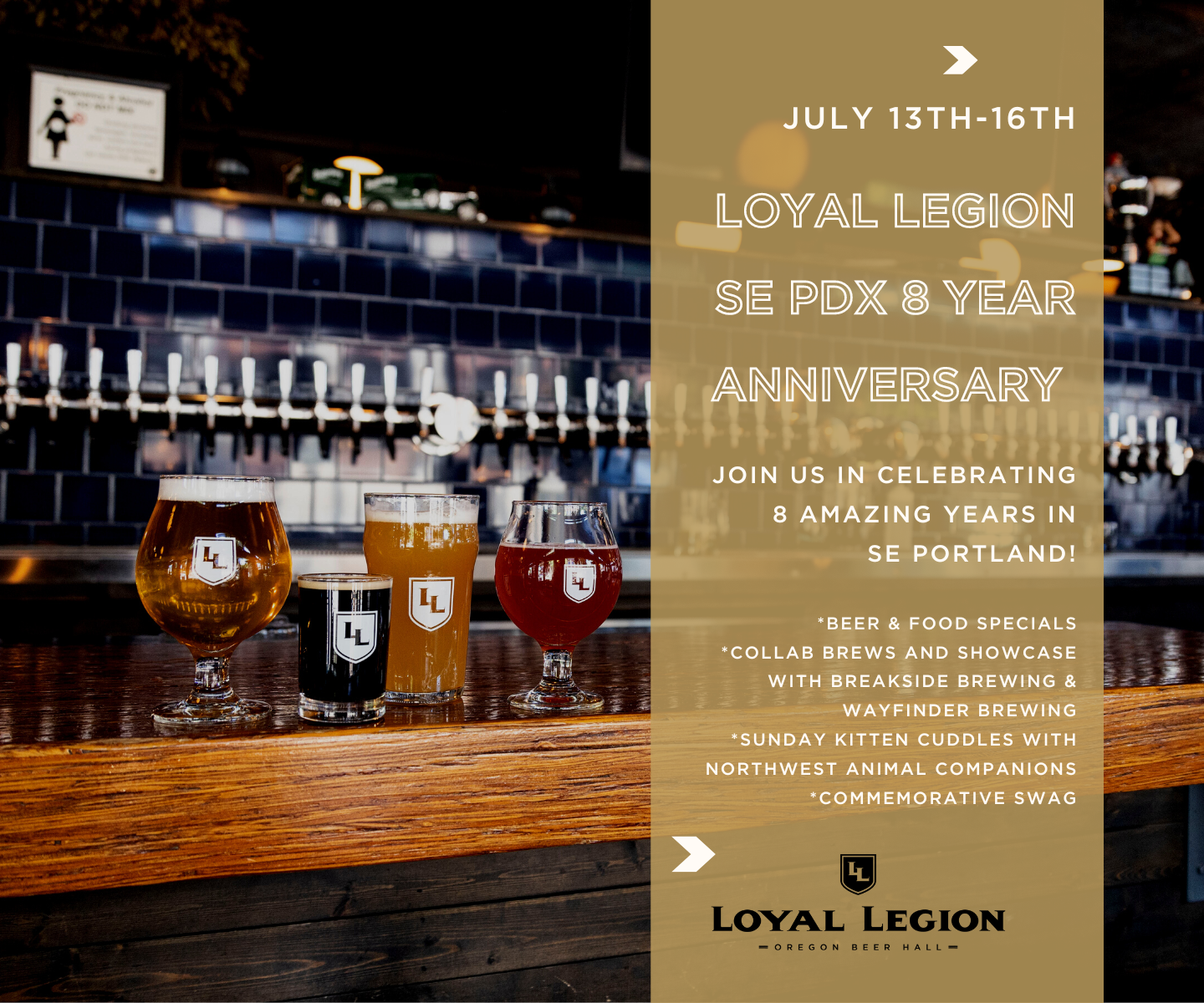 Loyal Legion 8th Anniversary
Thursday, July 13 – Sunday, July 16
Eight years ago Loyal Legion opened its doors in Southeast Portland to a new concept in Portland, no tipping and cash only. Well that lasted a short time, but what stayed true was its great selection of draft beer!
This weekend the taproom celebrates eight amazing years with a beer and food specials, commemorative swag, and a collaboration beer, The Rizz, brewed with Breakside Brewery and Wayfinder Beer.
Cheers to eight years!
Loyal Legion – 710 SE 6th Ave – Portland, OR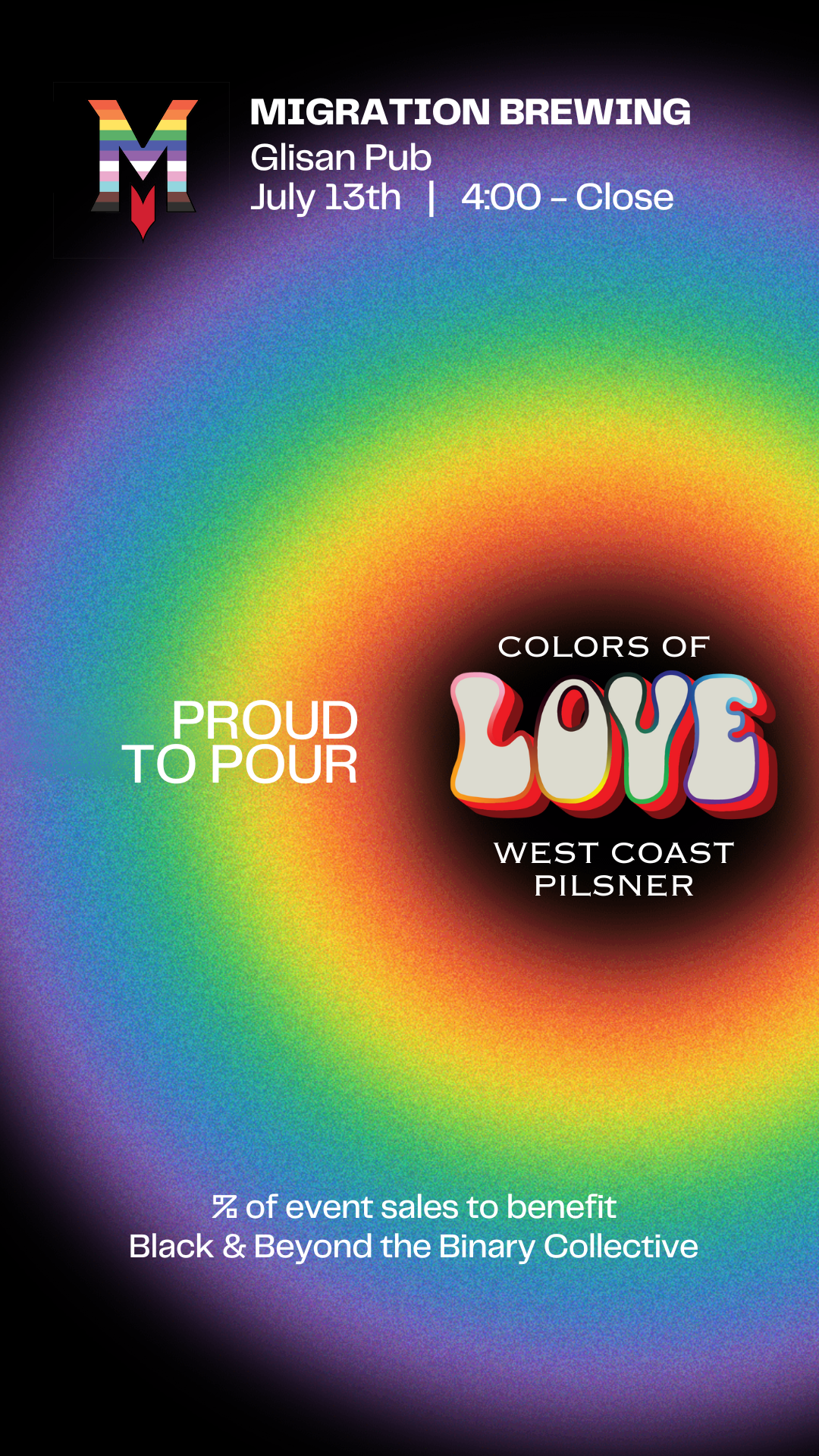 Migration Brewing Pride Night
Thursday, July 13 – 4:00pm-Close
Migration will be hosting their Pride night party at their original Glisan location.  Fresh from the brewery will be this year's Colors of Love, a West Coast Pilsner that comes in at 5.4% ABV and features Galaxy and Citra hops.  The pub will also have a specialty food menu for the festivities to go along with plenty of drag bingo and a company donation to Black & Beyond the Binary Collective.
"We're really excited for this celebration," says Colin Rath, Migration's Pub Operations Director, and Co-Founder. "All the participating breweries jumped on board quickly and the fact that it coincides with Portland's Pride parade should be a lot of fun. We've always enjoyed hosting a large annual Pride party and it only made sense to see if we could make it bigger. So far, the response has been extremely positive and we look forward to hopefully making the PDX Craft Beer Pride Week an annual event."
Migration Brewing – 2828 NE Glisan St – Portland, OR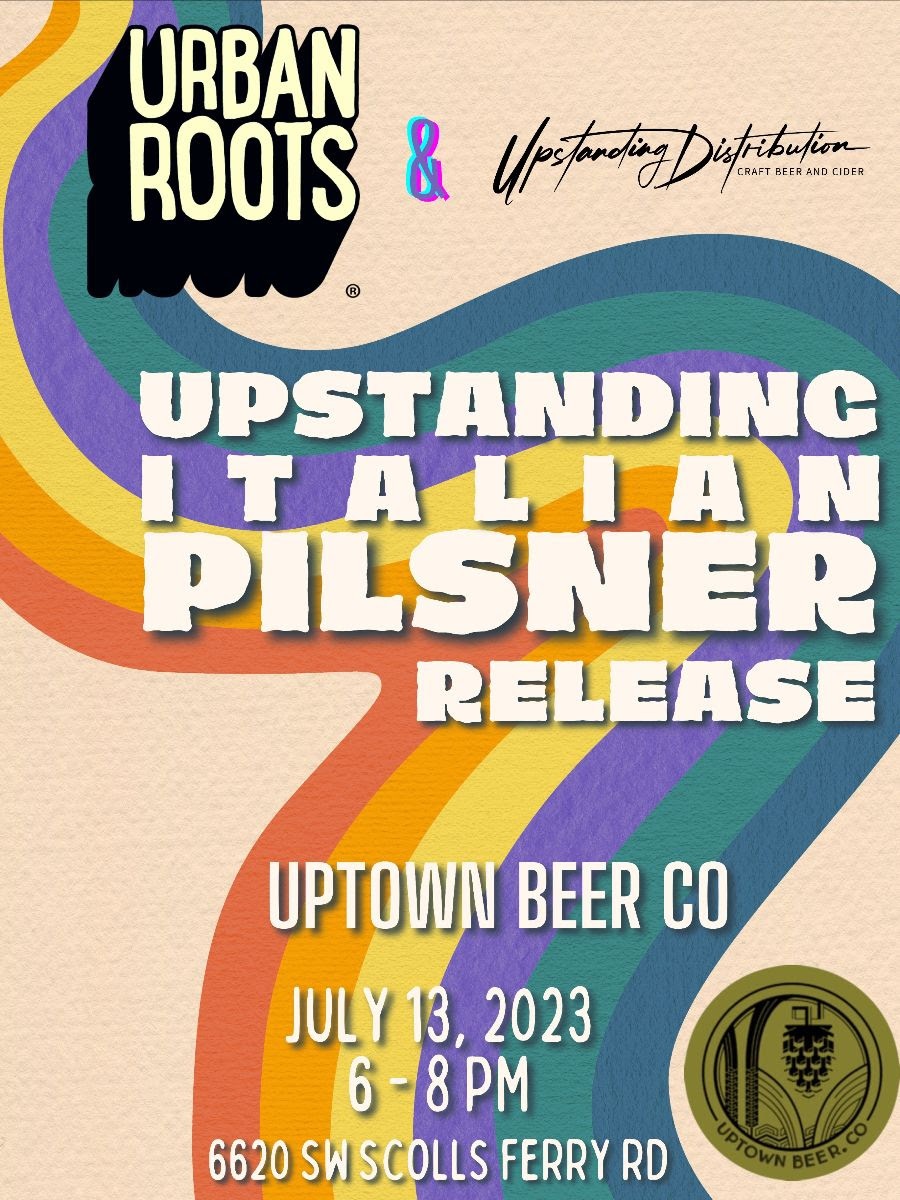 Urban Roots Brewing Tasting
Thursday, July 13 – 6:00-8:00pm
Stop in this Thursday for an Urban Roots tasting and special Italian Pilsner release with Upstanding Distribution! There will be plenty of samples and giveaways! Also, Urban Roots Brewing co-founder and brewmaster, Peter Hoey, will be on hand to discus his Sacramento brewed beers.
Uptown Beer Co. – 6620 SW Scholls Ferry Rd. – Portland, OR
Living Haus Beer One Year Anniversary
Friday, July 14 – Sunday, July 16
One year ago, Living Haus Beer opened its doors in the former home of Modern Times Beer and prior to that, The Commons Brewery. From the get go, this brewery has been offering up some of the finest beer in Portland and this weekend the brewery will be celebrating!
Things kick off on Friday with two beer releases, one with Gold Dot Beer and the other with Great Notion Brewing. On Saturday, Living Haus will be tapping a selection of lagers from a few of their brewing friends. This beer list includes lagers from Bierstadt, Halfway Crooks, Carbon Copy, Von Ebert, Live Oak, and Humble Sea. Then on Sunday, the taps will be filled with IPAs from Fast Fashion, Brujos Brewing, Lower Case, Troon Brewing, Halfway Crooks, and Fidens Brewing.
In addition to these tasty beverages, Living Haus will be hosting DJs spinning tunes all weekend long!
Living Háus Beer – 629 SE Belmont – Portland, OR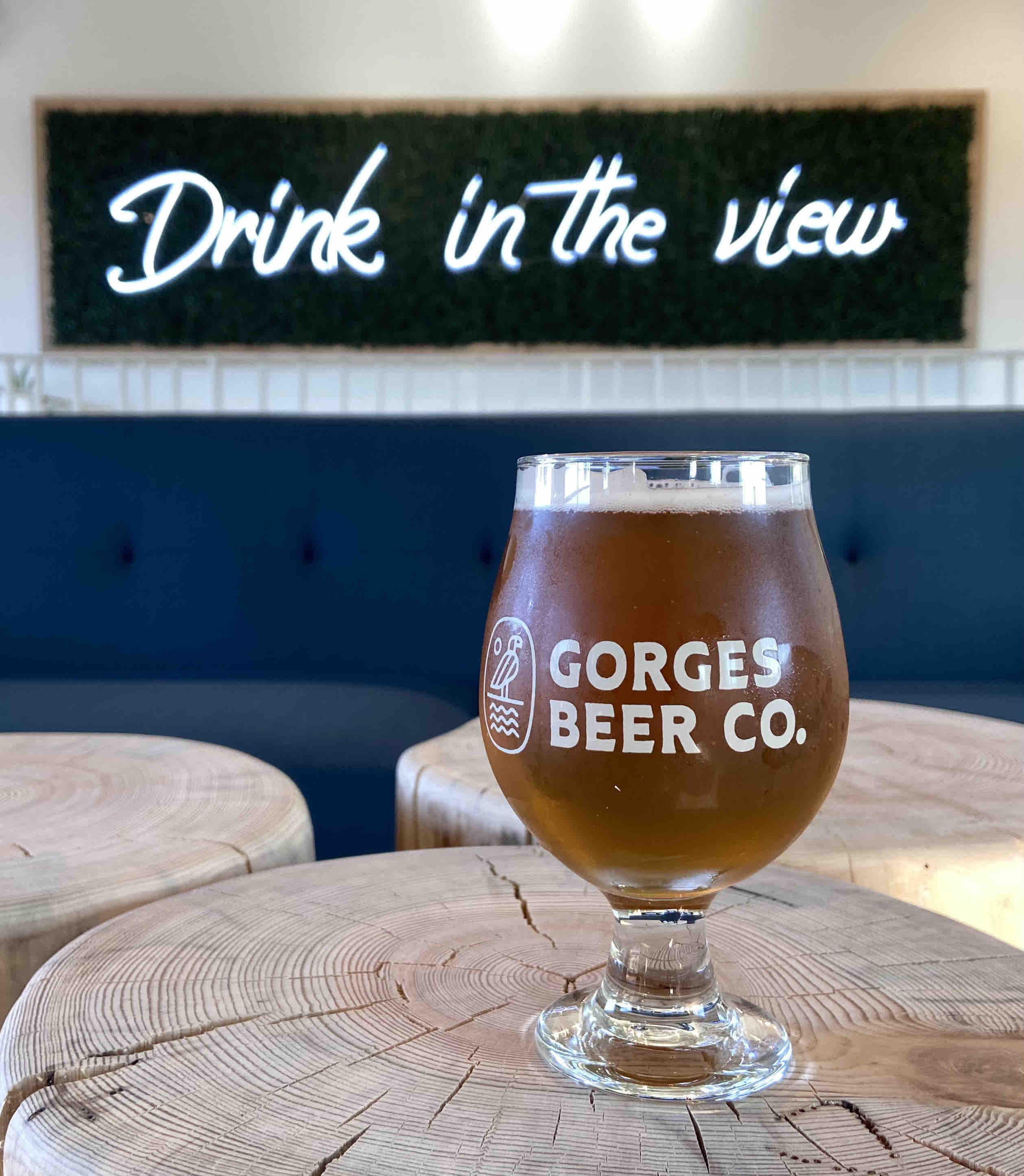 Gorges Beer Co. Two Year Anniversary
Friday, July 14 – 1:00pm-Close
Gorges Beer, the Southeast Portland brewery will host its two-year anniversary at its Cascade Locks property in the Columbia River Gorge. The festivities will be held in its hilltop events space next to the main pub, with live music taking place from 1:00-4:00pm from The Coastline.
Gorges Beer Co. – 390 Wa Na Pa St. – Cascade Locks, OR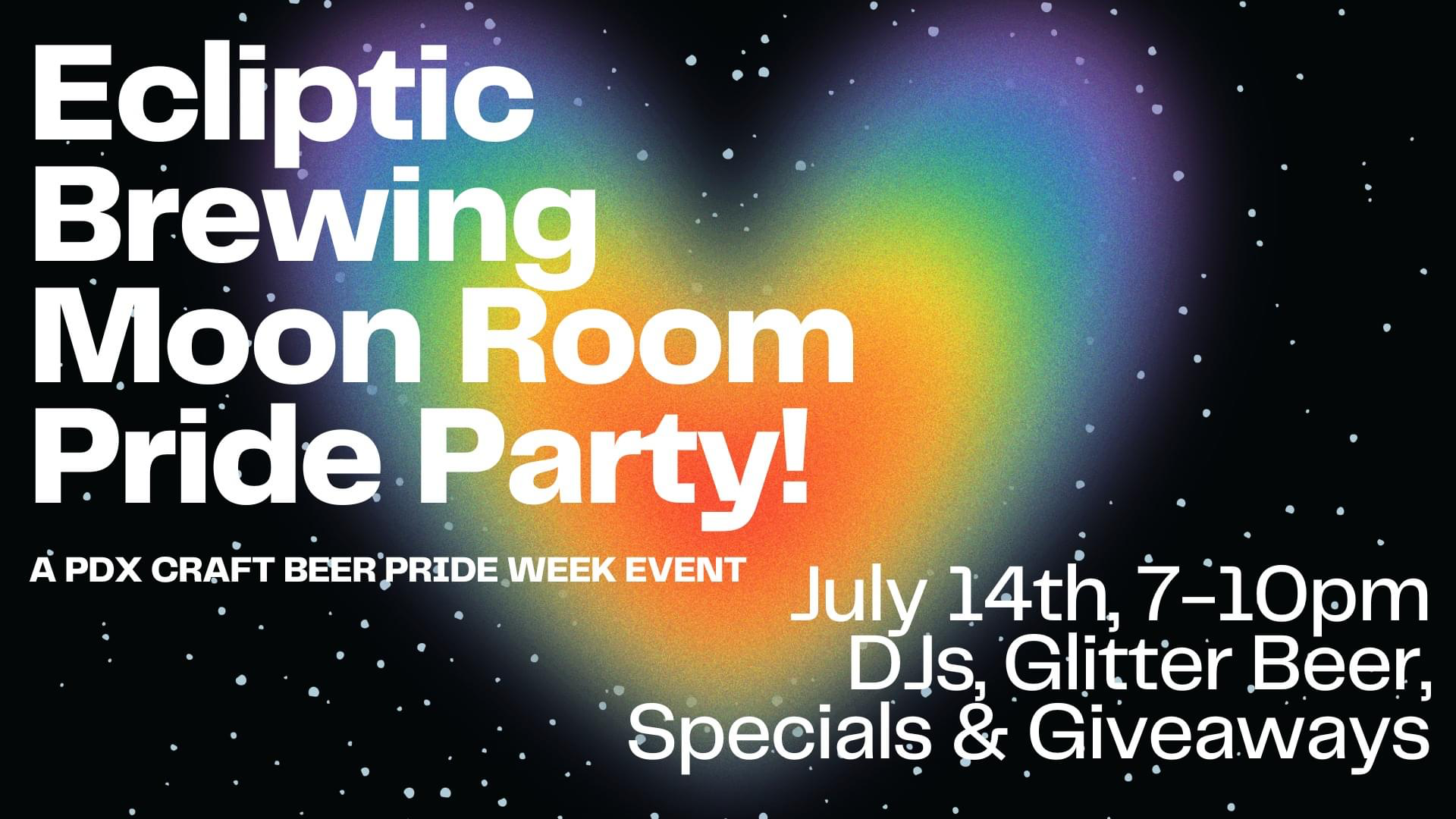 Ecliptic Moon Room Pride Party
Friday, July 14 – 7:00-10:00pm
Ecliptic Brewing is hosting a Pride Celebration at its Moon Room location in Southeast Portland! For the event, Ecliptic will debut its new pub-only beer, Planetary Pride Passion Fruit Blonde Ale with Glitter.
The Moon Room Pride Party will also feature live DJs, including Lady Emzee and Cameo. There will also be jello shots, pride cocktails, vegan food from the onsite food truck, Gnarlys, and free limited-edition, pride sunglasses!
Ecliptic will be donating 10% of all proceeds from this event to the Q Center, which is the largest LGBTQ+ community center in the Pacific Northwest, serving the LGBTQ2SIA+ communities of Portland Metro and Southwest Washington.
Ecliptic Brewing Moon Room – 930 SE Oak St – Portland, OR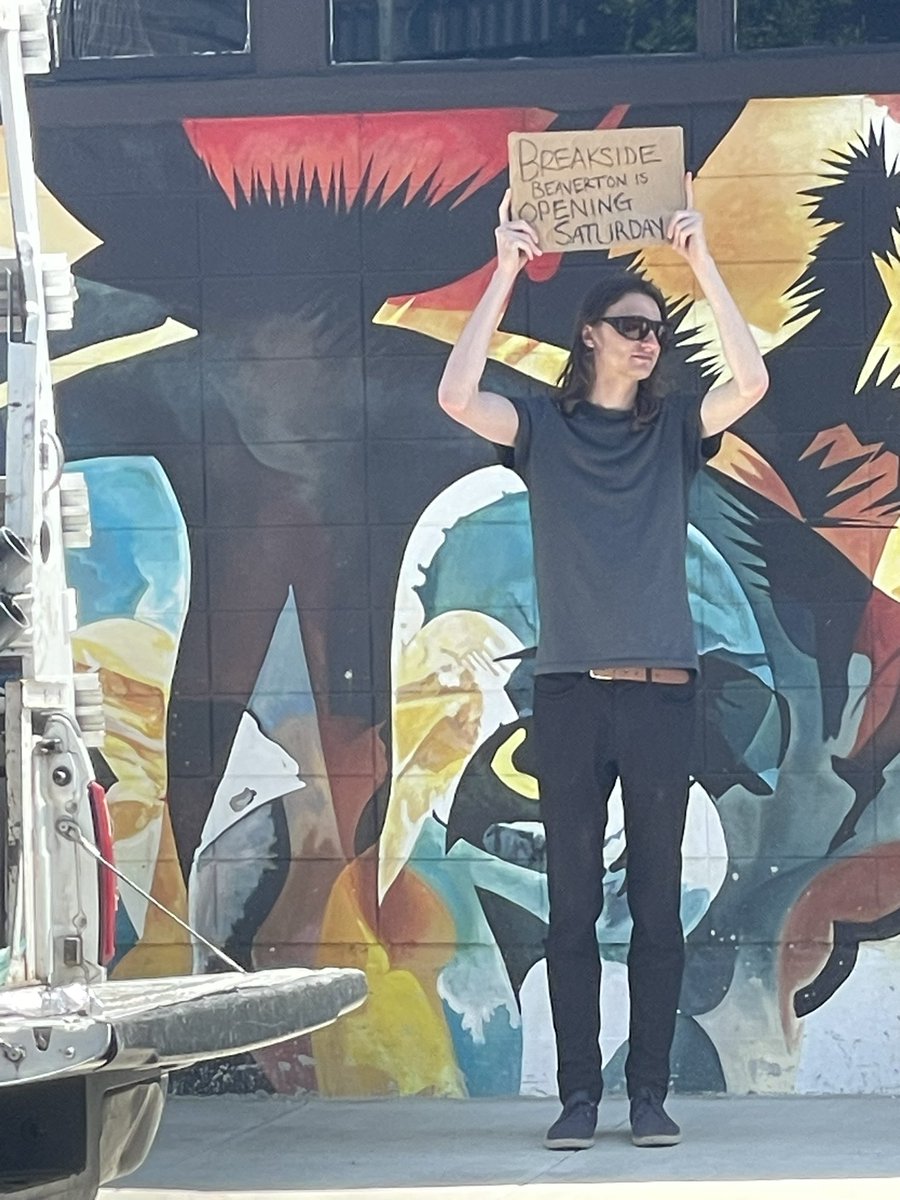 Breakside Beaverton Opening
Saturday, July 15 – 11:00am-10:00pm
After numerous setbacks over the past few years, Breakside Brewery is set to open Breakside Beaverton in downtown Beaverton on Saturday.
The grand opening of Breakside Beaverton marks the beginning of Phase I of this new venture. During this initial phase, patrons can order and enjoy beers in Breakside's nearly 150-seat outdoor beer garden. For the time being, the Breakside Winnebago will temporarily serve as the outdoor bar until the long-planned container bar is completed. Breakside hopes to have the 80-seat indoor taproom up and running in the coming weeks.
Tying it all together, Breakside has partnered with a handful of popular food carts, kicking off opening weekend with Kudos Gyro and Chubby Bunny. They will eventually be joined by Let's Roll, Farmer & the Beast, and Proof Pizza.
Breakside Beaverton will be open 7 days per week from 11:00 am to 10:00 pm starting this Saturday.
Breakside Beaverton – 12680 SW Farmington Rd – Beaverton, OR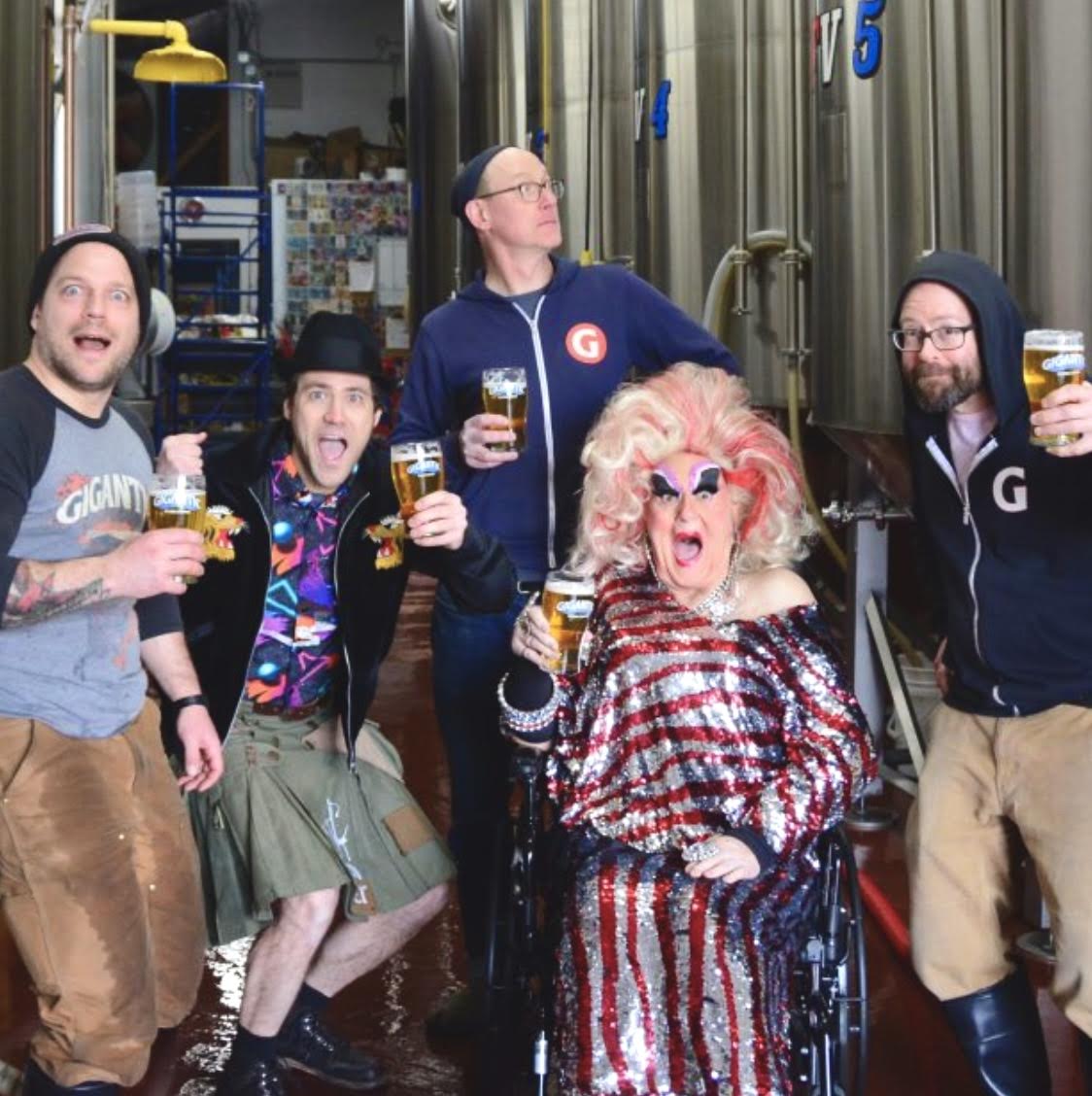 Gigantic Brewing's Darcelle Blonde IPA Re-Release
Saturday, July 15 – Noon-9:00pm
Gigantic Brewing Company is proud to announce the re-release of Darcelle Blonde IPA, a tribute beer to the late Darcelle XV, the world's oldest drag queen and a fearless advocate for Portland's LGBTQ+ community. Walter Cole who performed as Darcelle XV, passed away in March 2023 at the age of 92, and was the owner and star of Darcelle XV Showplace, the West Coast's longest-running drag show and a Portland cultural institution.
Darcelle was a pioneer and a trailblazer who entertained and inspired generations of audiences with her humor, glamor, and wisdom. She was also generous and compassionate and supported many charitable causes, especially those that served the LBGTQ+ community. Gigantic Brewing Company is honored to partner with Darcelle's family and friends to celebrate her legacy and contribution to Portland's vibrant and diverse community by donating 10% of sales from Darcelle Blonde IPA to the ACLU Drag Defense Fund, a legal initiative that protects the rights of drag performers and artists who face discrimination, harassment, and censorship.
Legendary Portland drag performer and hostess at Darcelle's XV Showplace Poison Waters said, "The second release of the Darcelle XV Blonde IPA benefiting the ACLU Drag Defense Fund, comes at such an important time in Drag History. 13 states (and counting) have pushed forth anti drag/teams legislation and here in Portland were aren't backing away, we are moving forward, more drag is our answer! That's what Darcelle would have done and what she would have wanted us to do!"
Darcelle Blonde IPA was first brewed with Darcelle as part of the Weirdtastic Beer Series, made in collaboration with Weird Portland United. It was a big hit on its initial release earlier this year, and only Darcelle could inspire a beer this bold, this blonde, this beautiful. It is made with locally grown Cashmere and Luminosa hops to be apropos as well as to deliver a bright and tropical hop aroma and flavor. The label art was created by local artist and broadcaster Helen Raptis, whose work perfectly captures Darcelle's signature energetic and joyful expression, perfectly matching the style and tone of the beer.
Darcelle Blonde IPA will be available in bottles and on tap at all three Gigantic locations, as well as at beer bars, bottle shops, and grocery stores throughout the Portland area starting July 5th, just in time for the Portland Pride Festival in mid-July.
Please join us at our Hawthorne Pub (4343 SE Hawthorne Blvd) on Saturday, July 15th, as we are donating 10% of all sales that day to the ACLU Drag Defense Fund. There are special surprises planned for that day, so keep an eye on Gigantic's social media for more announcements.
Gigantic Brewing Company and Darcelle's family invite you to join us in raising a glass to Darcelle XV, a true Portland icon and legend. Cheers!
Gigantic Hawthorne – 4343 SE Hawthorne – Portland, OR
Montavilla Brew Works 8th Anniversary
Saturday, July 15 – 1:00-9:00pm
Eight years of brewing will be celebrated on Saturday at Montavilla Brew Works. Look for two new beer releases, including one beer that's a collaboration, brewers bratwurst sausages, brewery tours with samples from the brewer from 1:00-4:00pm and DJ MD spinning soulful and funky vinyl from 4:00-8:00pm.
Montavilla Brew Works – 7805 SE Stark St. – Portland, OR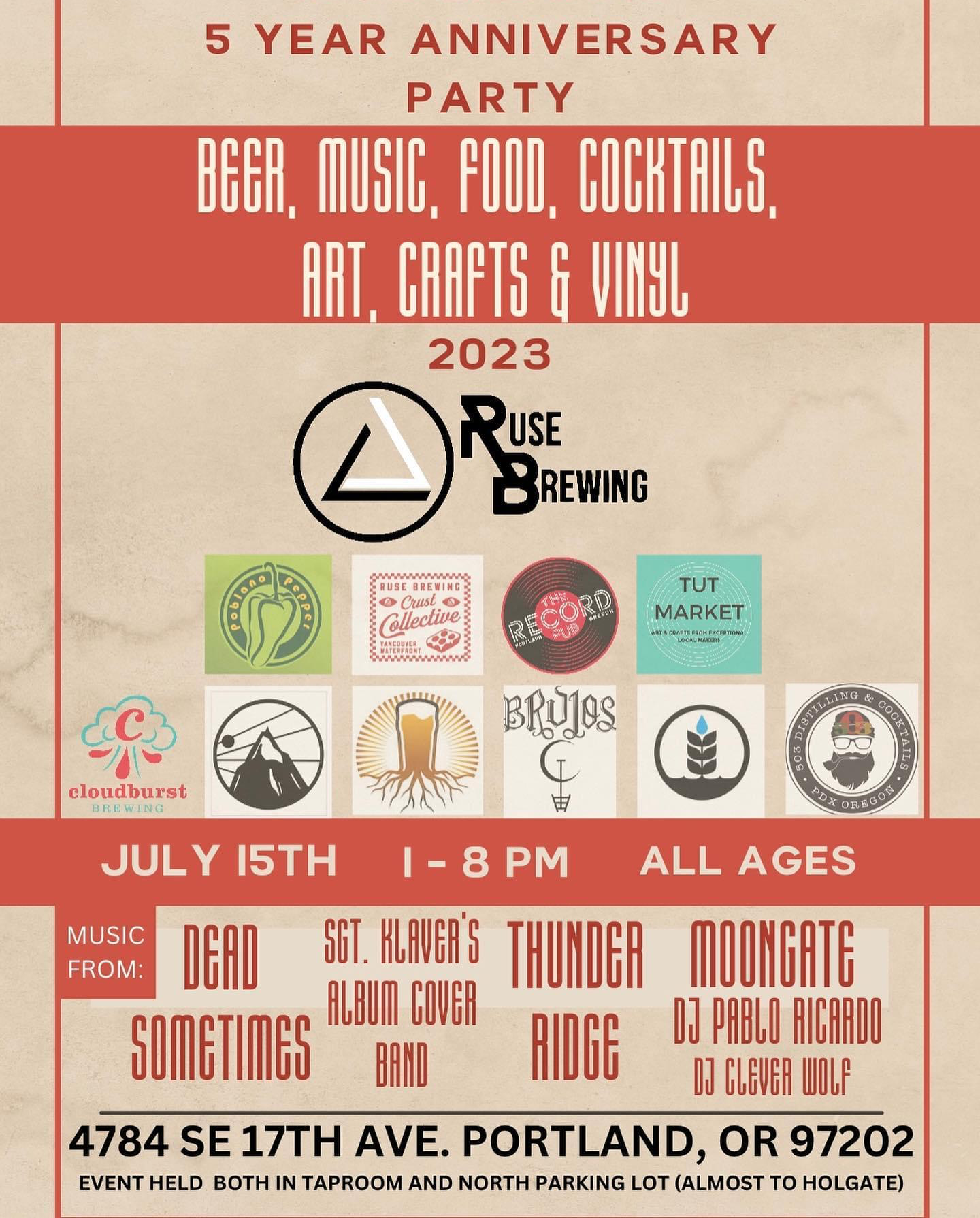 Ruse Brewing 5th Anniversary
Saturday, July 15 – 1:00-8:00pm
Celebrating five years of brewing, Ruse Brewing will be hosting live music while serving up five collaboration beers in its tasting room and in the building's far north parking lot. The daylong event is free to enter and is family friendly.
Collaboration beers includes ones brewed with Cloudburst Brewing, Structures Brewing, Burgeon Beer, Brujos Brewing, and Pure Brewing. Cocktails will be provided by Ruse's neighbor to the north, 503 Distilling and food will be from Poblano Pepper and its own Crust Collective.
Dead Sometimes, that performs the songs of the Grateful Dead, plays from 5:00-8:00pm outside in the North Parking lot (almost to Holgate).
Ruse Brewing – 4784 SE 17th Ave – Portland, OR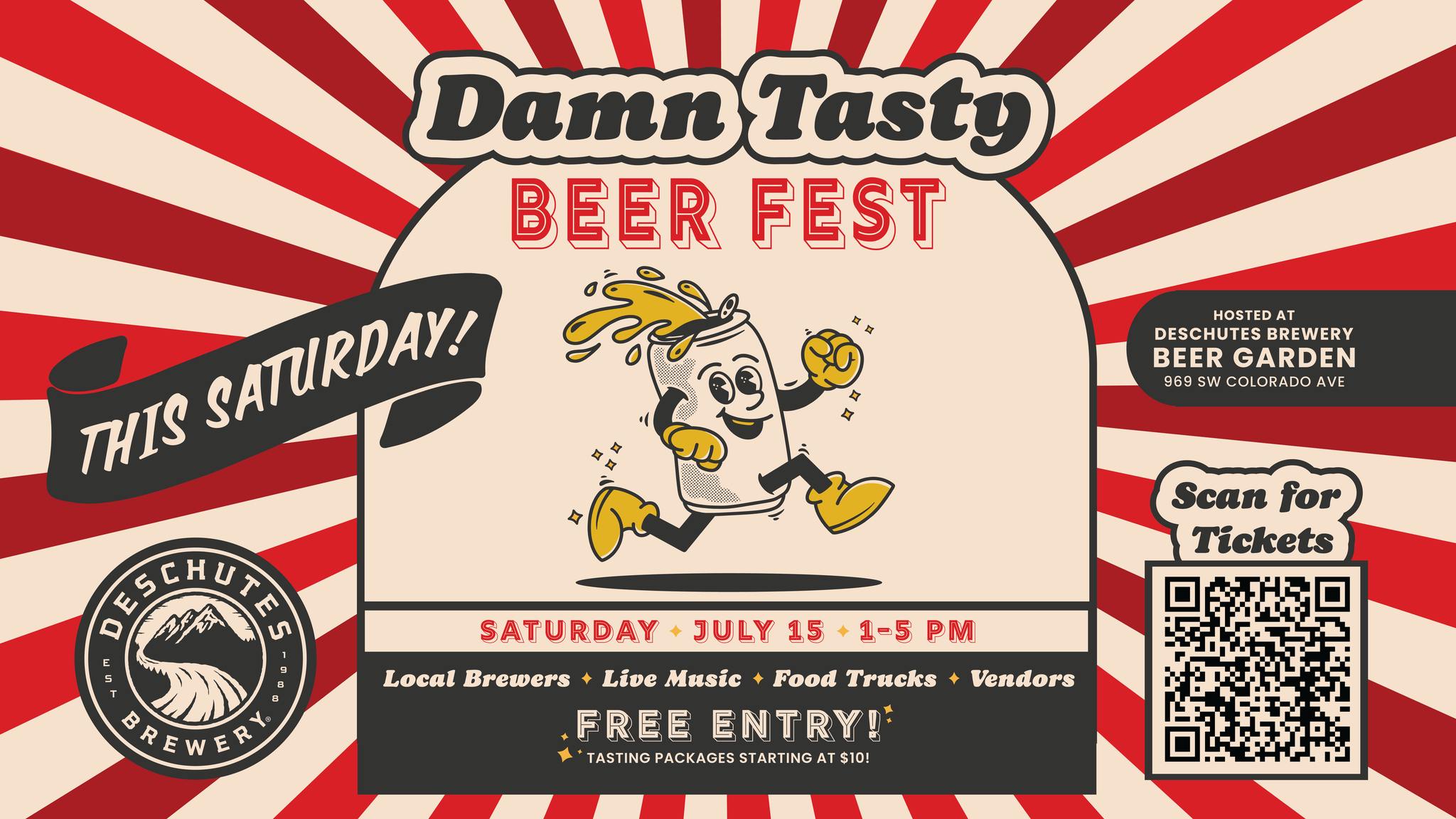 Deschutes Brewery Presents Damn Tasty Beer Fest
Saturday, July 15 – 1:00-5:00pm
A new beer festival takes place this weekend in Bend, Oregon as Deschutes Brewery brings together over 15 Central Oregon breweries to its Damn Tasty Beer Fest. This festival will take place at the Deschutes Brewery Beer Garden located next door to the massive Deschutes Brewery in southwest Bend.
Damn Tasty Beer Fest will feature an array of beers from Central Oregon breweries and once cider maker. There will also be plenty of food options, live music and other vendors that'll make for one spectacular afternoon in the sun!
Participating breweries include Boneyard, Funky Fauna, Bevel, Bend Brewing, McMenamins, Ale Apothecary, Crux, Oblivion, Craft Kitchen, Sunriver, Worthy, Wild Ride, 10 Barrel, Bend Cider, GoodLife, Cascade Lakes, Boss Rambler, Van Henion, and of course, Deschutes!
Food purveyors include Willie Burger, Da Nang, Co.Pupuseria, Zorba the Greek, and Grey Duck Ice Cream.
Entry into the Damn Tasty Beer Fest begins at just $10 and includes 3 tasting tokens and a cup. There's also a $20 level that includes 10 tasting tokens and a cup. To purchase tickets in advance, click here.
A portion of all proceeds will benefit the Oregon Brewers Guild.
Deschutes Brewery Beer Garden – 969 SW Colorado Ave – Bend, OR