Weekend In Beer – Beginning June 15, 2023
|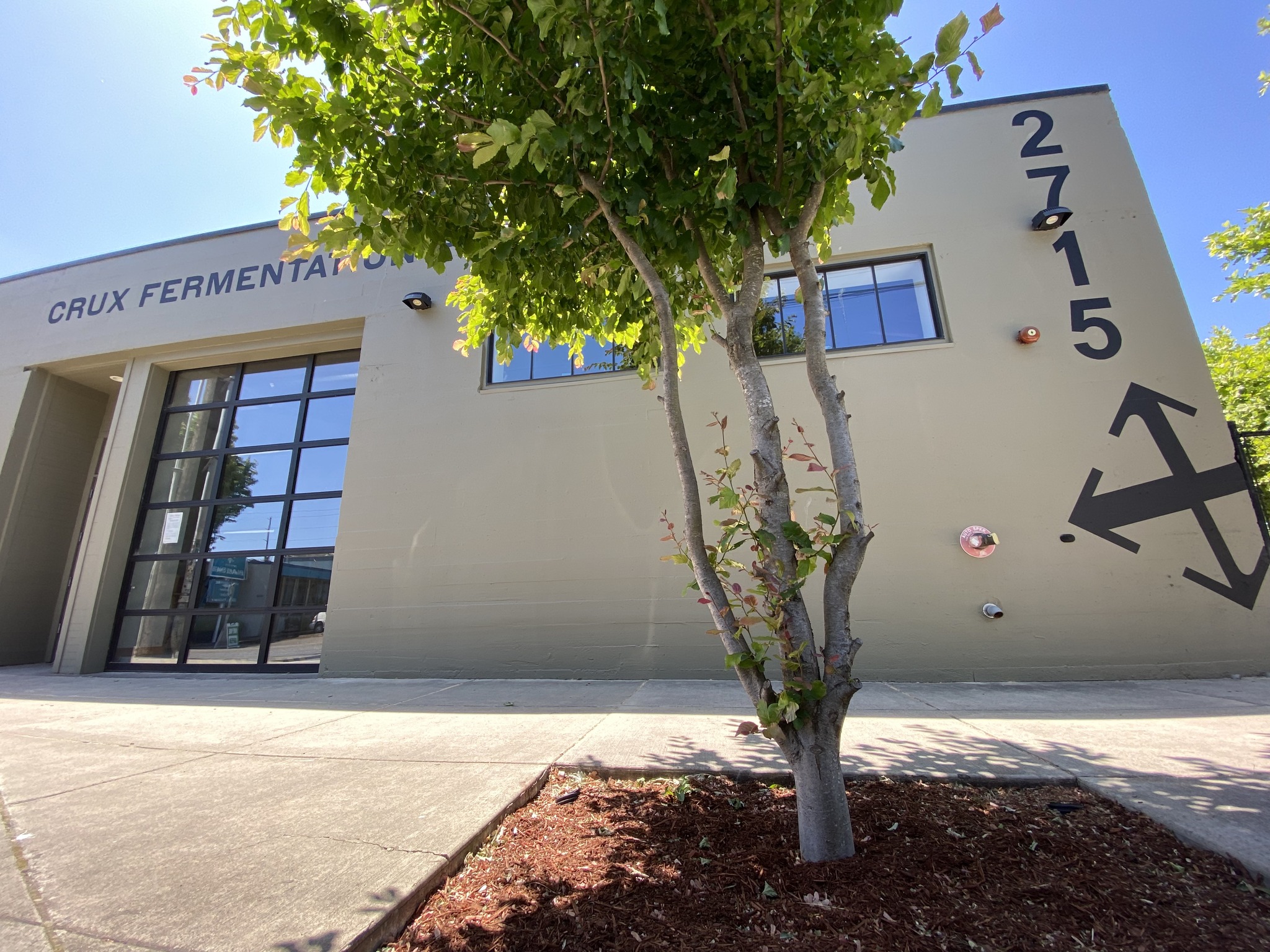 It's Father's Day Weekend and there are many craft beer events around the state of Oregon to get you through the weekend. Down in the Willamette Valley, TopWire Hop Project will be hosting two events, one with pFriem Family Brewers and another celebrating the dads in our lives. Across the Columbia River in Washougal, Washington, 54 40 Beer will once again host its Outlaw Fest with two days of good ole' country music.
There are a few anniversaries taking place this weekend. Down in Bend, Oregon, Worthy Brewing celebrates ten years of brewing while Brothers Cascadia Brewing in Vancouver, Washington rings in six years! Though its not an anniversary, The BeerMongers will finally host a Grand Re-Opening Party at its new location that's located a short stroll away from its original spot.
Learn more about these events and others as we present The Weekend in Beer!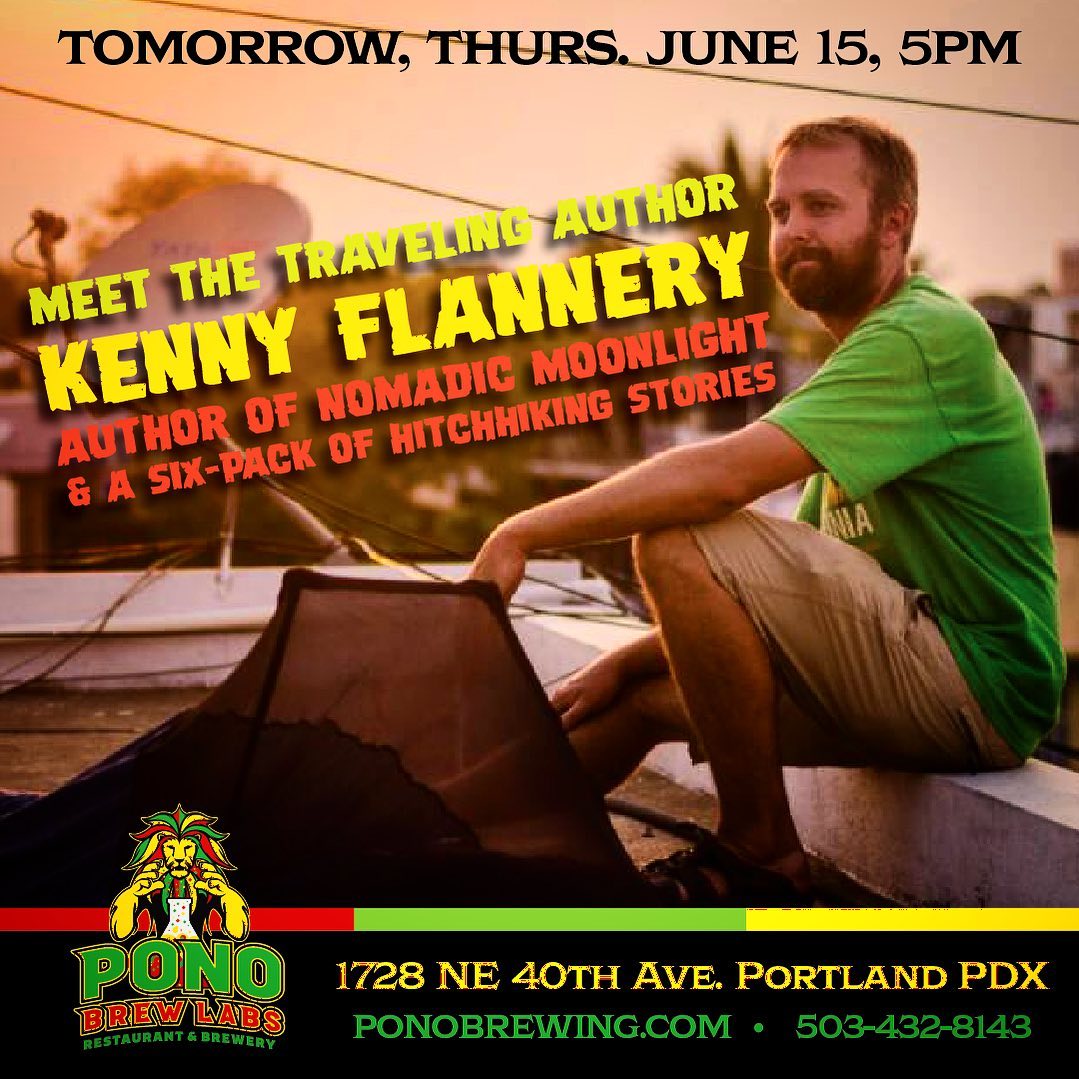 Meet the Traveling Author: Kenny Flannery
Thursday, June 15 – 5:00-8:00pm
Kenny Flannery has been backpacking across the globe for the past 16 years and has just written a new book, Nomadic Moonlight. We have featured Kenny before about his Hopping: The Backpacking Beer Adventure YouTube series as well as his previous book, A Six-Pack of Hitchhiking Stories.
Tonight, Kenny will be at Pono Brew Labs enjoying some beers, telling travel stories and signing copies of his latest book.
Pono Brew Labs – 1728 NW 40th Ave – Portland, OR
Craftwell Cocktails Tasting
Thursday, June 15 – 6:00-7:30pm
2 Towns Ciderhouse has expanded its lineup of Craftwell Cocktails to now include a higher proof option. Its new Top Shelf bottle series is a full flavor, premium line at 20.5% ABV. The lineup includes four initial cocktails: Classic Cosmo, Signature Margarita, Old Fashioned, and Chocolate Espresso Martini.
Brandon from 2 Towns will be in the bottle shop sampling these four flavors that are made from apple wine and other natural flavors that taste just like a perfected cocktail you would find at the fanciest bars around.
Belmont Station – 4500 SE Stark – Portland, OR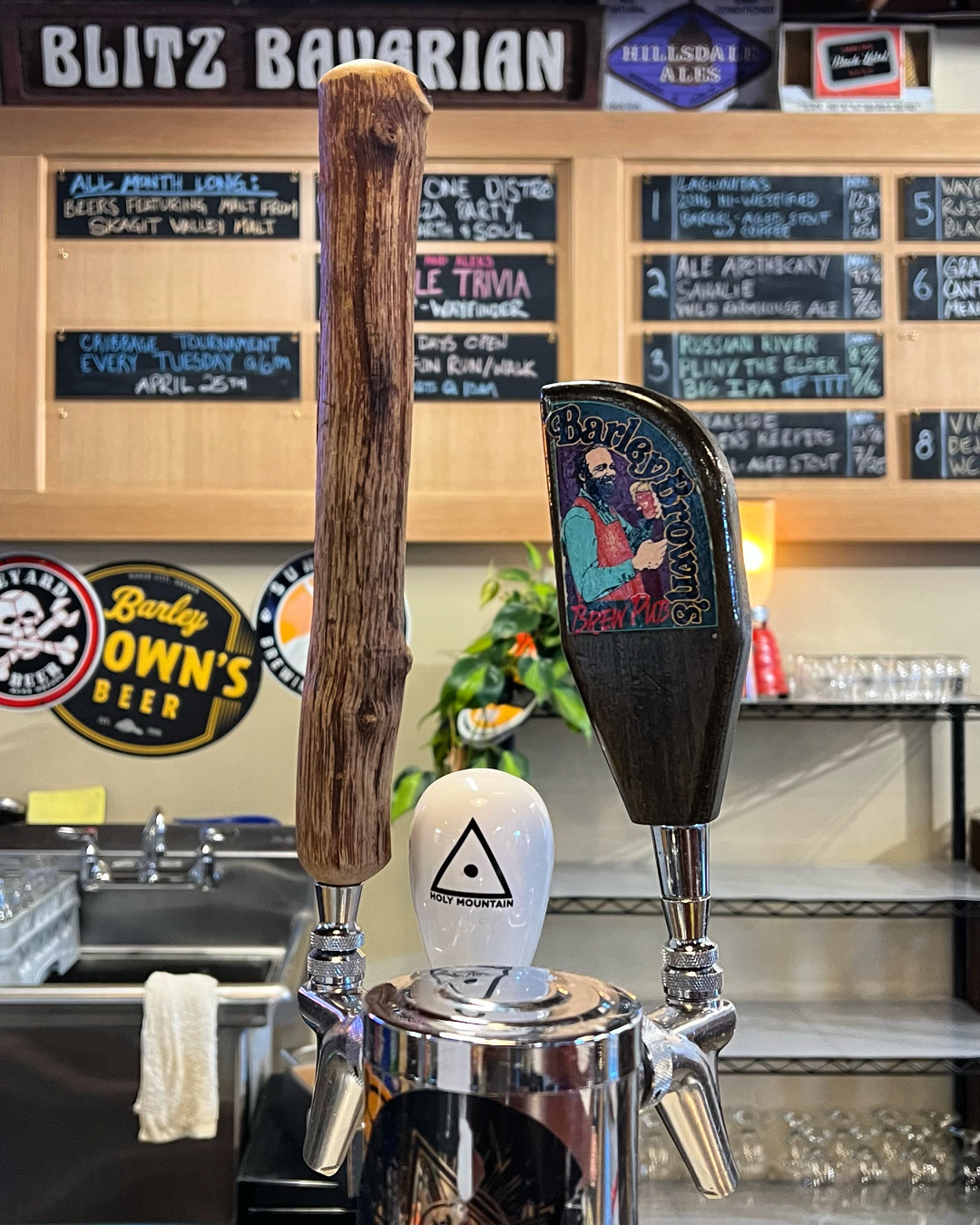 The BeerMongers Long Awaited Grand Re-Opening
Friday, June 16 – Saturday, June 17
This past fall The BeerMongers relocated about a block and a half away from its home of then 13 years. Now after getting settled in over these past few months, The BeerMongers will officially host a Grand Re-Opening Party.
Festivities kick off on Friday at 4:00pm as The Mongers welcome Hearth & Soul Pizza to the bar's expanded outdoor seating area. The bus has been making a few appearances at The Mongers already, but it's best known for its steady presence at Breakside Milwaukie on Thursdays. Inside the bus, Hearth & Soul makes some of the best wood fired pizza in town and they'll be ready to serve you on Friday!
Then on Saturday, The Mongers will welcome Little Brother Burger & Sandwich Company from 5:00-9:00pm. The pop-up will be serving its Little Brother Bowl, Looper Smash Burger, Roast Beef Sandwich, and Grilled Carrot Salad. The Bowl is available as a vegan or pork option.
The beer list will be celebrating the neighboring breweries and taphouses of The Mongers. This list will include beers from Baerlic, Living Haus, Little Beast, Cascade, Away Days, Ground Breaker, Chuckanut and the recently opened Crux Fermentation Project – Portland.
Then to make this celebration a bit more special for those that have already frequented the new location. The Mongers will be unveiling its newly expanded cooler selection. It'll be packed with the freshest IPAs and Lagers plus an extensive selection of cellar aged beers that are perfect for enjoying on-site or wherever your celebration takes you!
The BeerMongers – 2415 SE 11th Ave – Portland, OR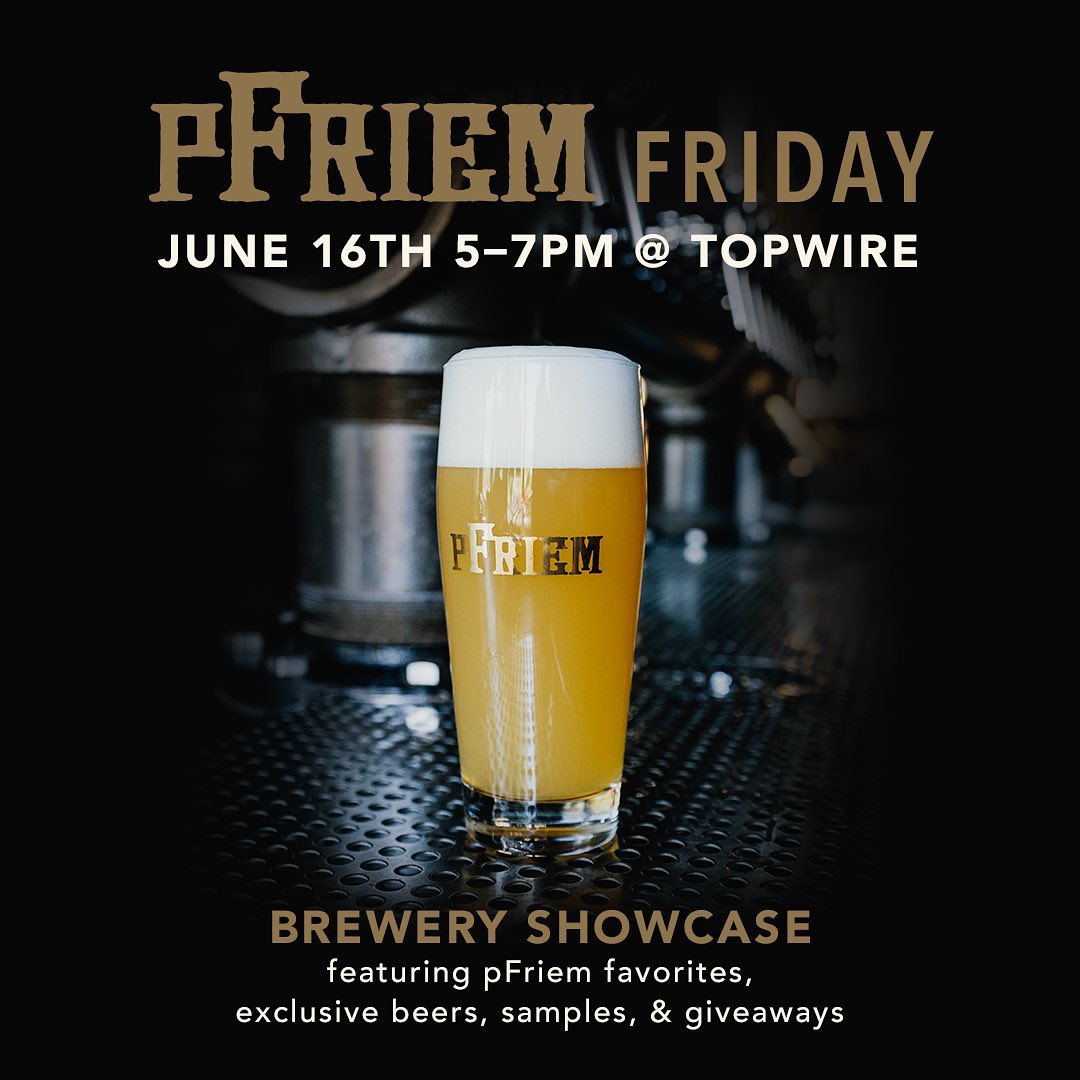 pFriem Tap Takeover at TopWire Hop Project
Friday, June 16 – 5:00-7:00pm
Down at the Crosby Hop Farm, pFriem Family Brewers will be taking over five of the taps at TopWire Hop Project. Best of all, two of the beers are exclusive releases! This unforgettable evening of beer tastings will also include swag giveaways, raffles and more!
TopWire Hop Project – 8668 Crosby Rd NE – Woodburn, OR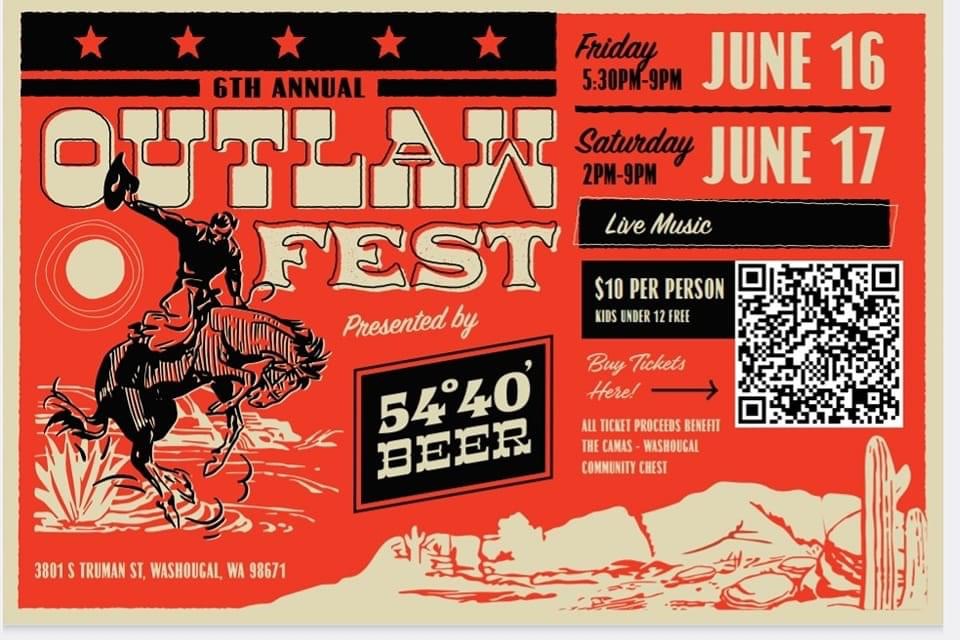 6th Annual Outlaw Fest – 2023
Friday, June 16 – 5:30-9:00pm – Saturday, June 17 – 2:00-9:00pm
Beer and music return to 54 40 Brewing for two days of the 6th Annual Outlaw Fest. This family friendly event will include two days of live country music, activities for kids, food, and of course, beverages. The Kona Ice truck will be there on Saturday. Tickets are $10 per adult and lil' riders are free! To purchase advance tickets, click here.
54 40 Brewing – 3801 S Truman Rd – Washougal, WA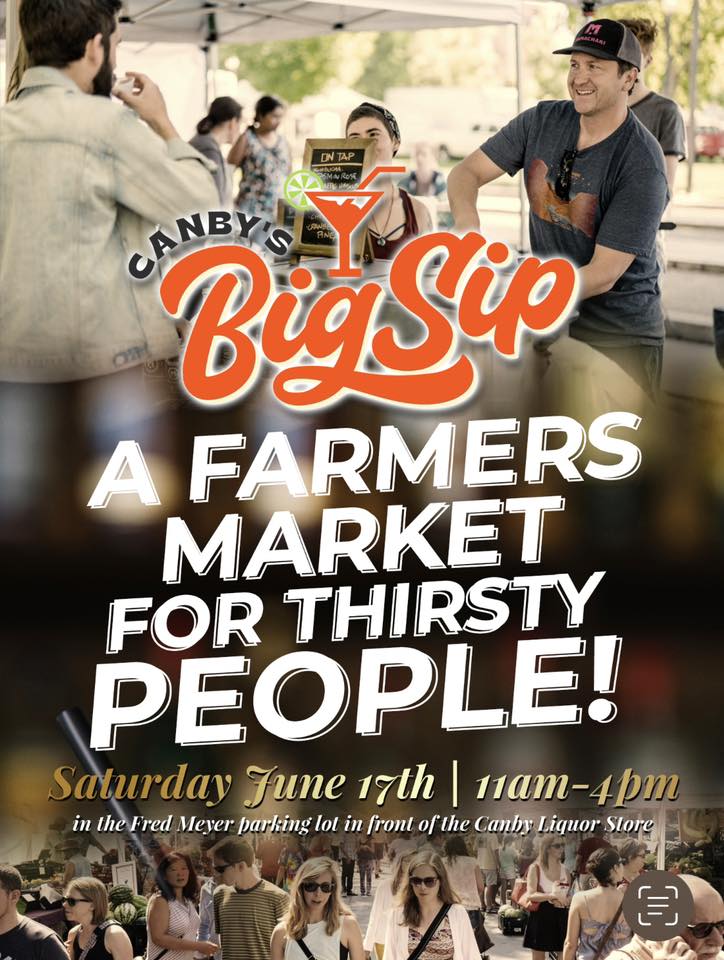 Canby's Big Sip
Saturday, June 17 – 11:00am-4:00pm
The Camby Liquor Store is all set to host Canby's Big Sip. This new event will allow patrons to sample from over 25 of Oregon's local distilleries and breweries at no cost. It'll be a perfect way to spend the afternoon learning about new spirits, crafting cocktails while entering to win some amazing prizes.
Canby Liquor Store – 1433 SE 1st Ave – Canby, OR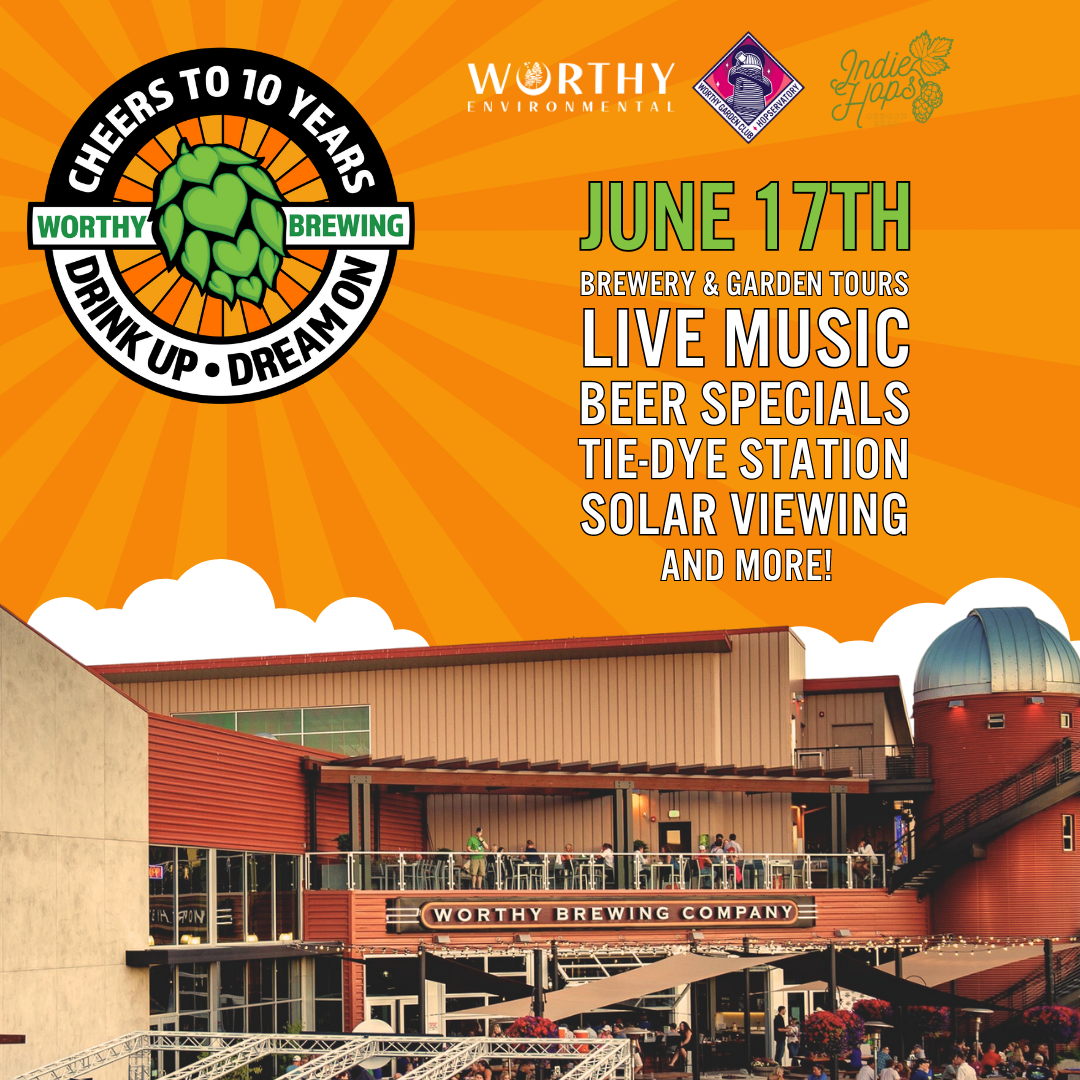 Celebrate 10 Years of Worthy Brewing
Saturday, June 17 – 11:30am-10:00pm
Ten years ago, Worth Brewing opened its doors in Bend, Oregon. To celebrate this milestone, the brewery will be celebrating all day long with brewery tours, garden tours, live music and more!
Here's the schedule of fun!
Brewery Tours: Noon-4:00pm
Garden Tours: 1:00-3:00pm
Solar Viewing: 3:00-5:00pm
Tie Dye Station: 3:00-7:00pm
Live Music: Chase the Moonbow 6:30-8:00pm and Amargoso 8:30-10:00pm
The anniversary event is free to attend and all ages are welcome!
Worthy Brewing – 495 NE Bellevue Dr – Bend, OR
9th Annual Night of 1000 Tepaches
Saturday, June 17 – Noon-10:00pm
Tepache will reign supreme at Reverend Nat's as the Portland cidermaker once again hosts Night of 1000 Tepaches! The good Reverend will feature his own ingredients as well as once that are blended with beer from 10 of his favorite brewer friends. These breweries includ Rosenstadt, Upright, Old Town Brewing, Fracture, Gorges, Assembly, Hopworks, Away Days, Von Ebert, and Great Notion.
This event is free to enter and is a simple and easy pay as you go. The neighboring food carts will have pineapple-themed foods to pair with the Tepaches.
Reverend Nat's Tasting Room – 2425 SE 35th Place – Portland, OR
Brothers Cascadia Brewing 6th Anniversary
Saturday, June 17 – Sunday, June 18 – Noon-8:00pm
Six years strong, Brothers Cascadia Brewing will host its 6th Anniversary Party this weekend! There will be live music and magicians performing over both days and a cornhole tournament on Saturday at 1:00pm. Plus, there will be free ice-cream/popsicles for the kids!
Music Line Up
Saturday June 17th
The Exquisite Taste of Plain Water – Noon-2pm
The Departures – 3pm-5pm
Interstate – 6pm-8pm
Sunday June 18th
Luke Broadbent Trio – Noon-2pm
The Megan Alder Band – 3pm-5pm
Hop Creep – 6pm-8pm
Brothers Cascadia Brewing – 9811 NE 15th Ave – Vancouver, WA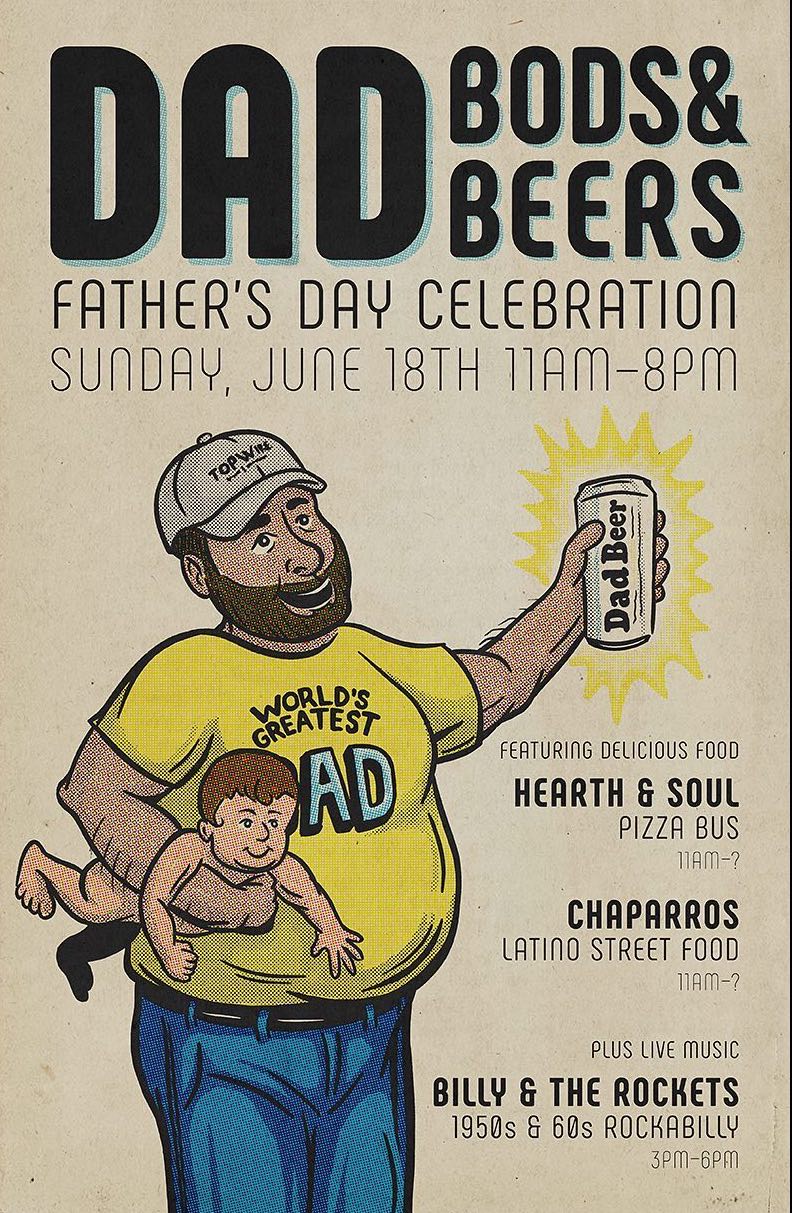 Dad Bods & Beers
Sunday, June 18 – 11:00am-8:00pm
Celebrate the father in your life at TopWire Hop Project during Dad Bods & Beers. The daylong festivities include food pop-ups from Hearth & Soul Pizza and Chaparro's. Then pair this food with Dad Beer from Baerlic Brewing. For each dad that purchases a pint of Dad Beer they'll receive a raffle ticket for a chance to win some Father's Day giveaways! Then from 3:00-6:00pm, Billy and the Rockets will perform live music. Sounds like a perfect Sunday afternoon!
TopWire Hop Project – 8668 Crosby Rd NE – Woodburn, OR