Weekend In Beer – Beginning March 23, 2023
|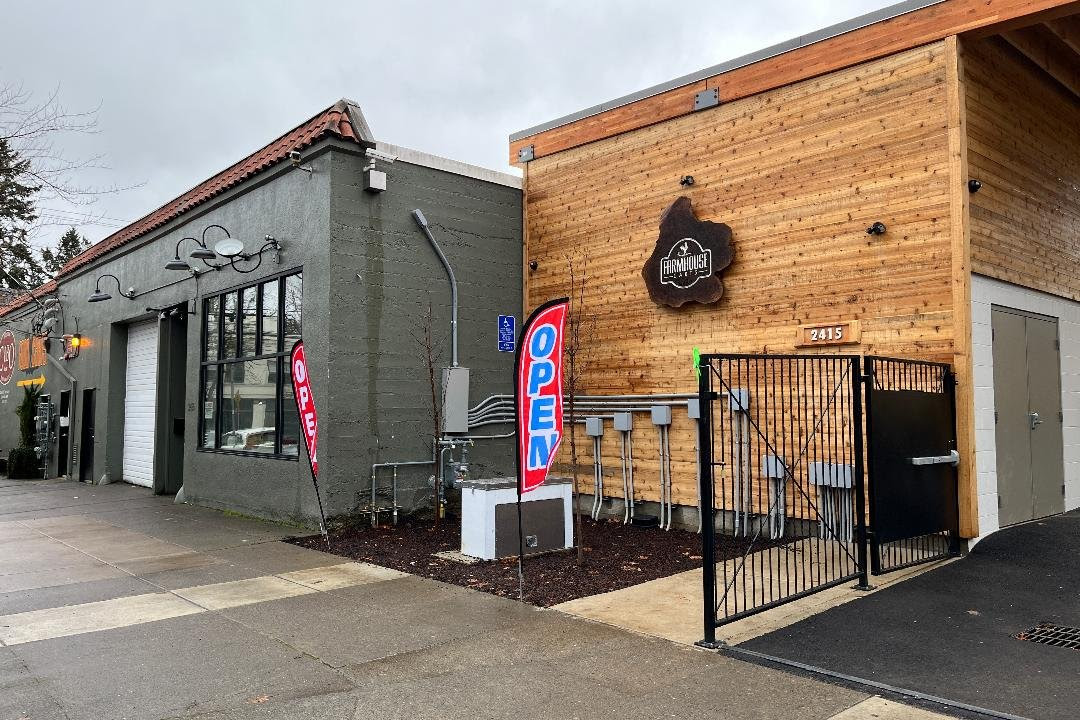 This weekend is set to be a fun one with the opening of a new cider tasting room, beer tastings, anniversaries, brewery showcases and much more!
After closing its original tasting room in 2020 and expanding its operations, Reverend Nat's Hard Cider has dialed back its production and is opening a new tasting room in Southeast Portland at the Farmhouse Carts Pod. This new spot will feature its own cider and a rotating selection of beers that are all perfect to pair with the food served next door.
Check out our curated list of events below to keep you busy over the coming days!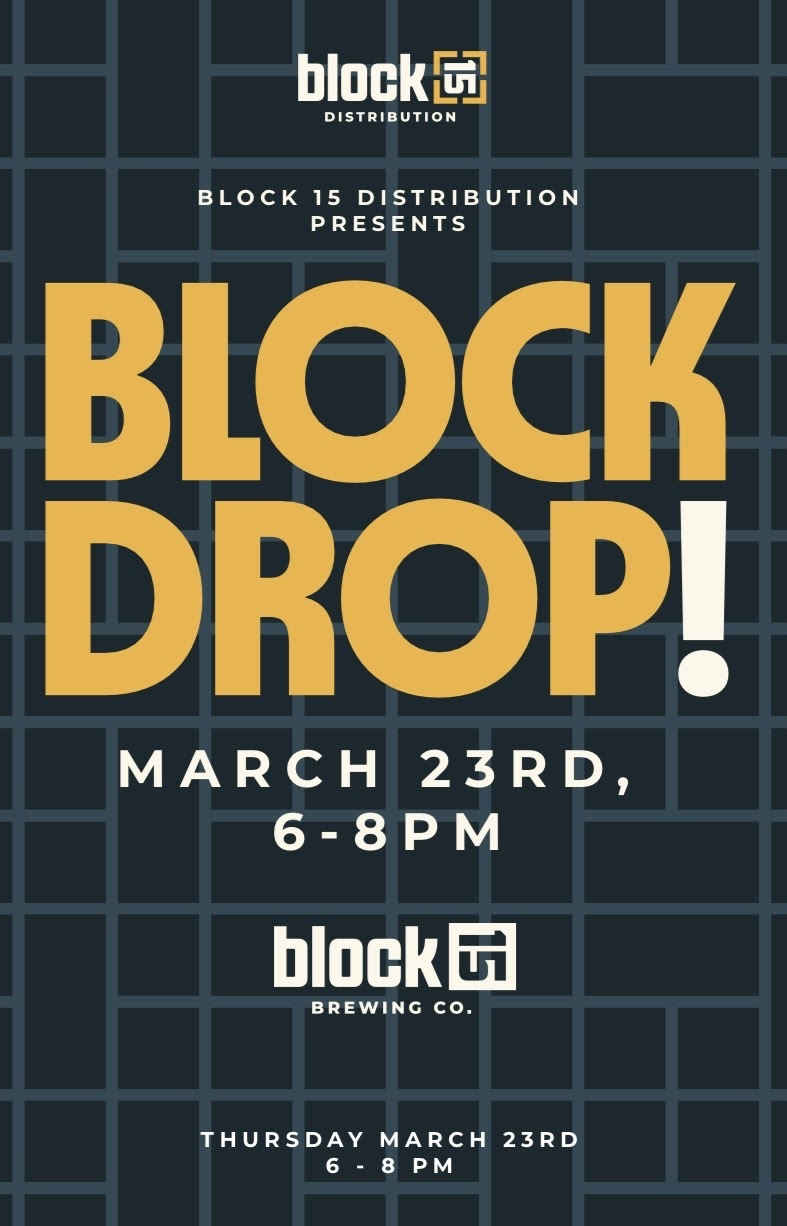 Block Drop – Block 15 Tasting
Thursday, March 23 – 6:00-8:00pm
To prep for Block 15 Brewing's upcoming 15th Anniversary, Uptown Beer will host the brewery for Block Drop. This Block 15 event will feature Sticky Hands, Deep Seek, Vine and Pine, The Prophecies, Lucido, Highland Hymn & a side by side of Imagine '21 and '22 all on tap!
Uptown Beer Co. – 6620 SW Scholls Ferry Rd. – Portland, OR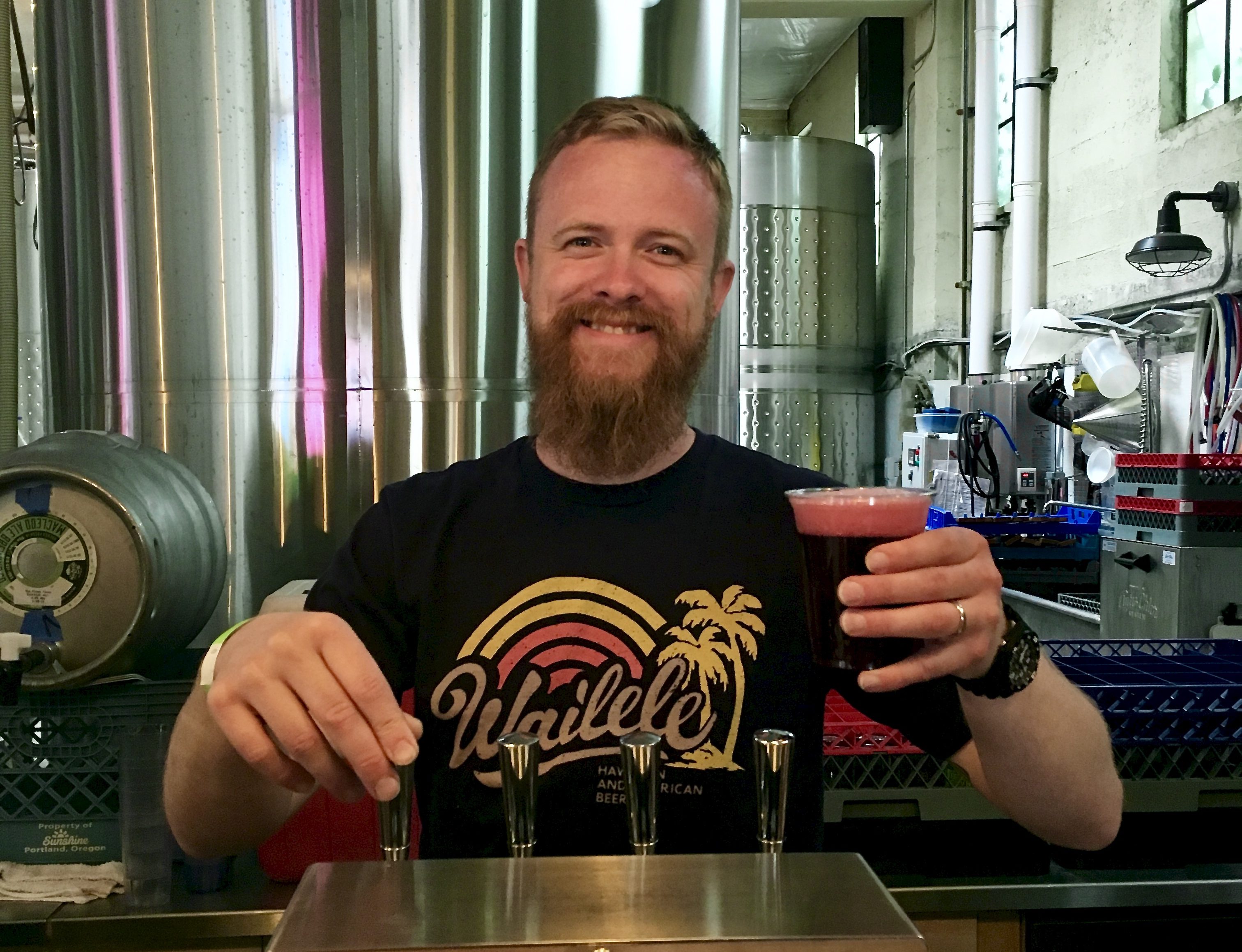 Reverend Nat's Hard Cider Tasting Room Grand Opening
Friday, March 24 – 11:00am-9:00pm
Reverend Nat's Hard Cider is back with a new tasting room. It makes its move from its last tasting room in Northeast Portland that closed in 2020 to Southeast Portland.
The new Reverend Nat's Tasting Room is part of the Farmhouse Carts Pod located at 2425 SE 35th Place. This was once going to be the future of Logsdon Farmhouse Ales but that fell through.
When the doors open at 11:00am, the taproom will have twelve cider taps, five guest beer taps, kombucha, and an N/A option! For the opening, drinks will be served by the glass only, therefore no taster trays.
Once there, you can pair your drink of choice with one of the on-site food carts. This list includes Mama Chow's, Thai Burger, Sunrise Coffee Co., Bobalastic, Let's Roll, E-San Thai, Salvi, Gyro World, and Ojo.
Then over the next few months, Reverend Nat will begin to transition its cidermaking to this same location. The cidery will also continue to make improvements to the tasting room as well.
Reverend Nat's Tasting Room – 2425 SE 35th Place – Portland, OR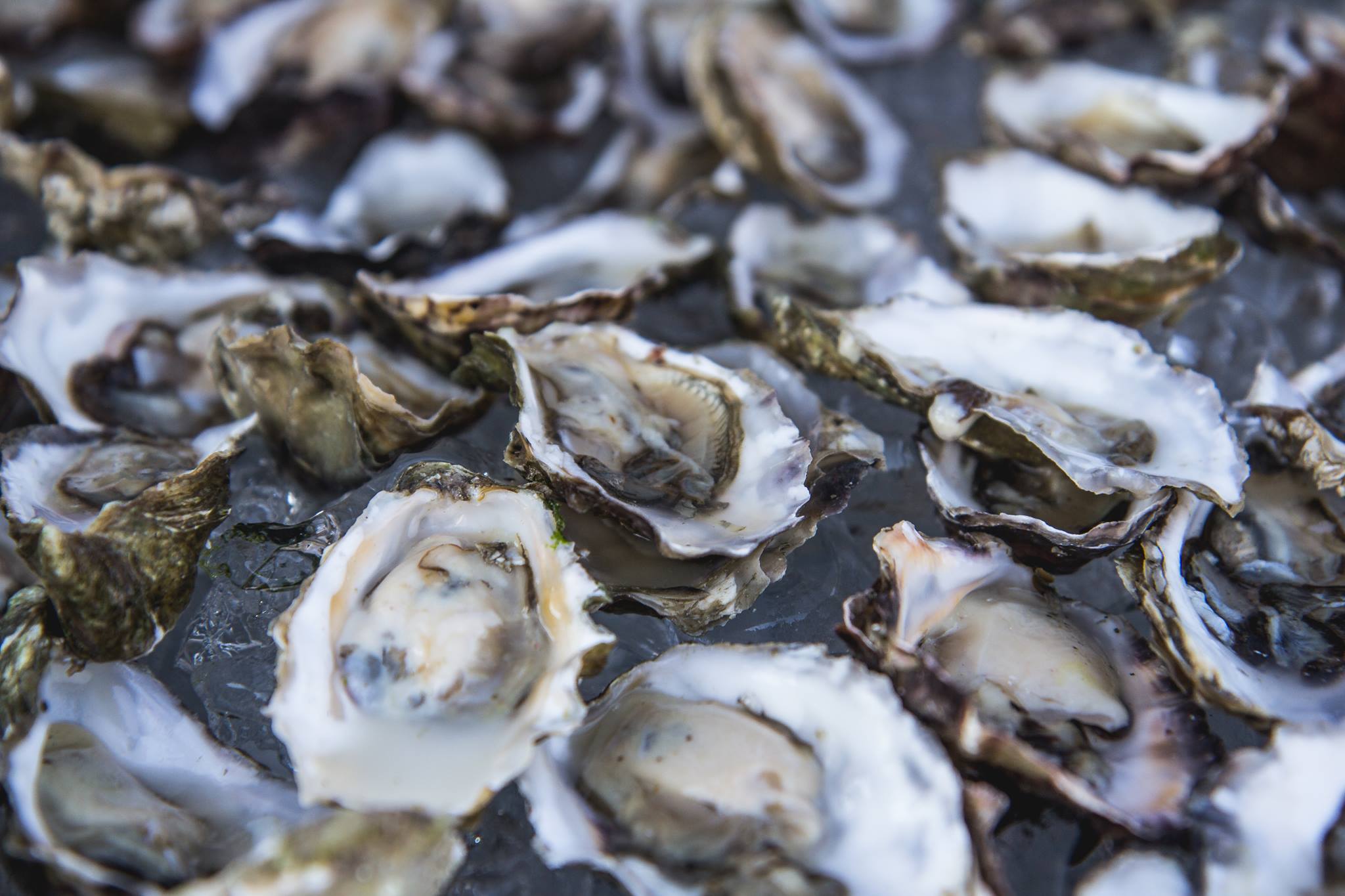 Chill N Fill Oyster Pop Up with ColdFIre Brewing
Friday, March 24 – 5:00-9:00pm
Chill N Fill is back at it hosting another Oyster Pop Up Bar. This time the oysters will be Little Penny" Hama Hama Oysters that'll be paired
with ColdFire Brewing's new Thursday/Friday IPA. Oysters pair perfectly with IPA's and are shucked to order at $2 each/ $20 for a dozen. They are served with lemon, hot sauce and white wine mignonette.
Chill N Fill – 5215 N Lombard – Portland, OR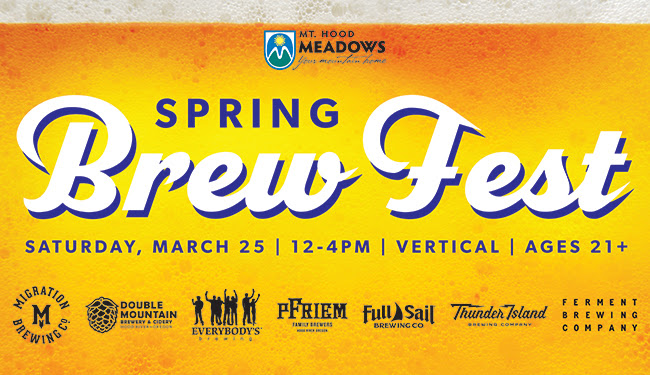 Mt. Hood Meadows 2023 Spring Brew Fest
Saturday, March 25 – Noon-4:00pm
The annual Spring Brew Fest returns to Mt. Hood Meadows. Enjoy some local craft beers after hitting the slopes on Mt. Hood.
Entry is $16 when purchased online in advance and $19 at the door. Price includes mug, four tasters and a raffle ticket. There's also have a Brew Fest & Buffet option that costs $38 in advance or $43 at the door. The whole event will be in Vertical this year and everyone must be 21 or older to attend.
Brewery List
Double Mountain Brewery
Everybody's Brewing
Ferment Brewing Company
Full Sail Brewing Company
Migration Brewing
pFriem Family Brewers
Thunder Island Brewing Co.
Brew Fest Buffet Menu
Beer Brats & Kraut
Grain Mustard & Vulcan Relish
BBQ Jackfruit Sliders
Mango slaw
Belly Mac
Cajun pork belly with white cheddar mac
Carnitas Burritos
Habanero salsa, onions, cilantro, cotija, beans
To purchase Spring Brewfest Tickets click here and to purchase Spring Brewfest with Buffet Tickets click here.
Mt. Hood Meadows – 14040 OR-35 – Mt Hood, OR
Mayfly's Big Barrel Aged Birthday Bash
Saturday, March 25 – Noon-10:00pm
Celebrate four years of Mayfly as the North Portland beer bar hosts Mayfly's Big Barrel Aged Birthday Bash. For this special day, Mayfly will be tapping a few special kegs of barrel-aged beer.
Mayfly Tap List:
Alesong Brewing & Blending- Showstopper
Block 15 Brewing- Super Nebula 2022
Cascade Brewing – Makin' Money Moves
Ex Novo Brewing Co. – Wicked Heavy
Ex Novo Brewing Co. – Nevermore 2022
Fort George Brewery – Etym
Fort George Brewery – Ology
Fortside Brewing Company – BBA Night King
Oregon City Brewing Company – That's Amaro
Perennial Artisan Ales – Abraxas
These barrel-aged beers will be priced at $4 per 4oz or $9 per 10oz pour. In addition to these beers, Mayfly will have all the expected standards such as West Coast IPA, Hazy IPA, Pilsner, and Lager.
Farmer and the Beast will be on-site 3:00-8:00pm selling delicious smash burgers and market salads! Then Whysopod (Daniel Adams of Upstanding Distribution) will be spinning 90's R&B from 4:00-8:00pm and Party Cat Events will be onsite with its fun photobooth from 6:00-9:00pm.
Mayfly – 8350 N Fenwick Ave – Portland, OR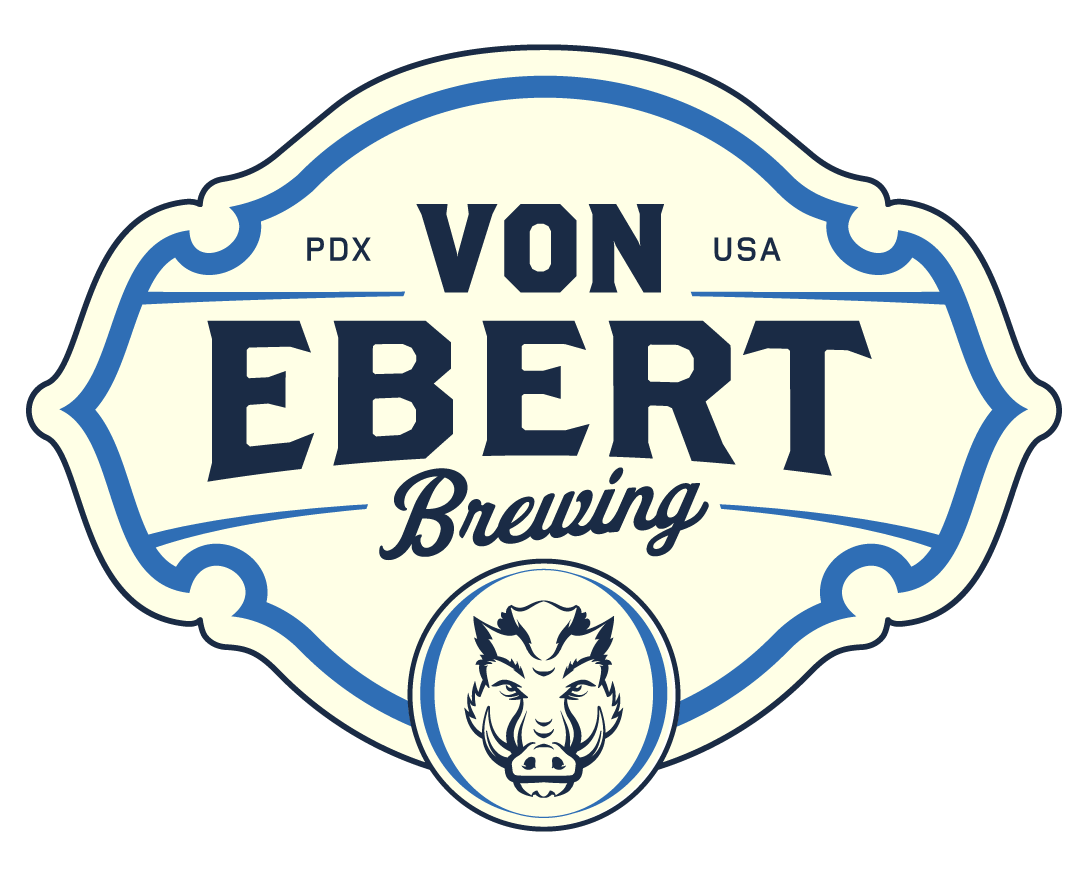 Von Ebert – March Brewery Showcase Closing Party
Wednesday, March 30, 5:00-8:00pm
During the month of March, Belmont Station hosted its Von Ebert Brewery Showcase. Now with the month winding down, the Station will host a final celebration to honor one of Portland's favorite breweries. The tap list will be full of various Von Ebert beers and here's a preview.
Tap List:
German Pils
Volatile Substance
Agostini Pilsner
Clubhaus Lager
Modern Berry Pils
Pearlzilla
Pixelated Memories
Wave Decay
Funeral Plain
Drink Me Potion
A portion of ALL Von Ebert sales in draft and package for the month of March will be donated to Portland Dachshund Rescue and Lines For Life. If you would like to help further, ask your bartenders how you can donate.
Belmont Station – 4500 SE Stark – Portland, OR