Weekend In Beer – Beginning March 30, 2023
|
As we enter the weekend, Portland Brewery Dining Month is about to come to a close as it wraps up on Friday, March 31. So there's still time to hit up Ecliptic Brewing, Backwoods Brewing, Gigantic Brewing – Hawthorne, Grand Fir Brewing, Migration Brewing, Old Town Brewing – NE Portland, Steeplejack Brewing, StormBreaker Brewing – Mississippi and Von Ebert Brewing. Each of these breweries is offering a three course meal that includes a beer and a future $10 voucher for just $35. Find all of the details by clicking here.
Regarding beer events taking place this weekend, here's a listing on some of our top picks!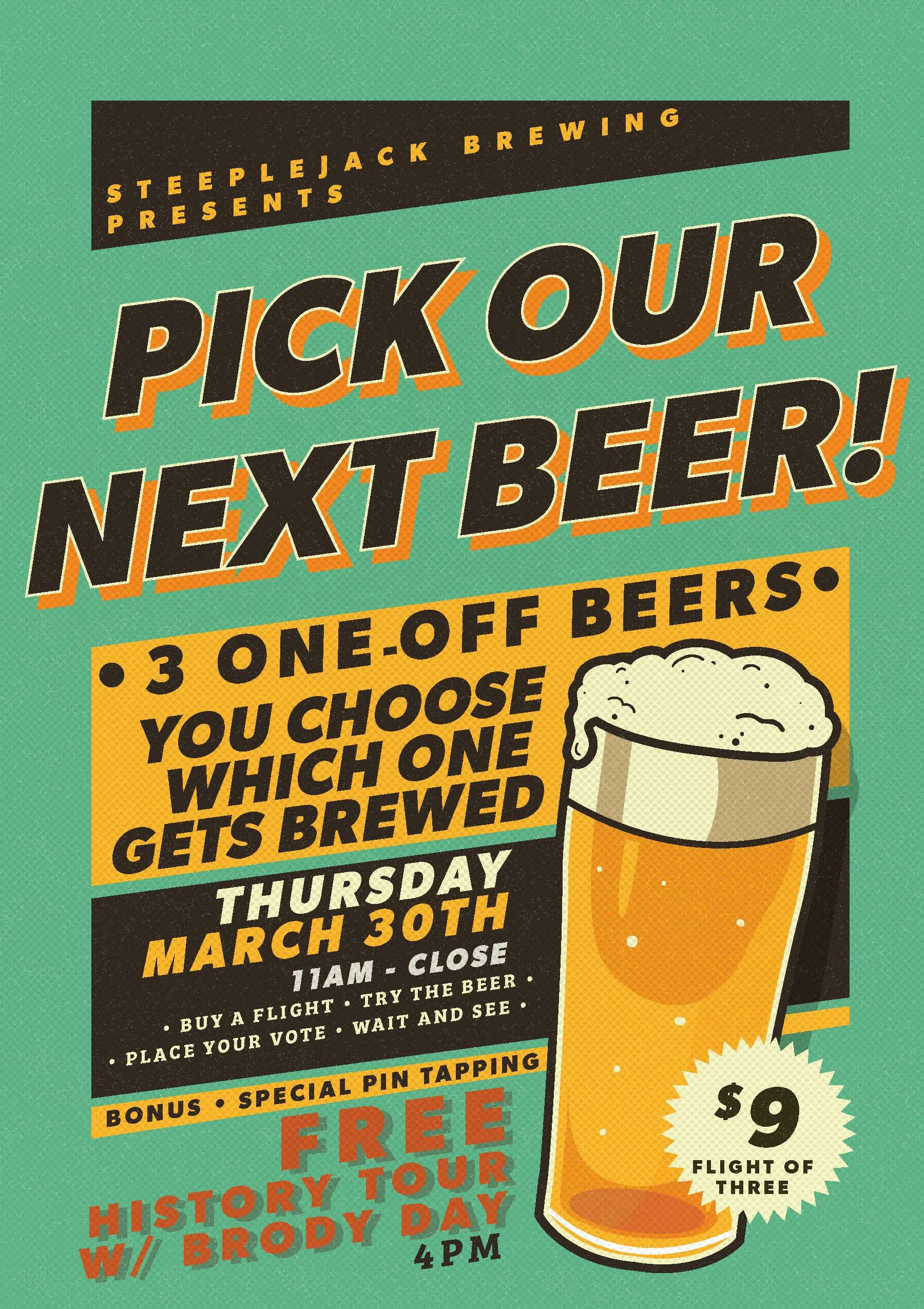 Battle of the Steeplejack Brewers
Thursday, March 30 – 11:00am-Close
Help pick the next special release from Steeplejack Brewing at the Battle of the Steeplejack Brewers. Three of their brewers have each brewed a new beer and the brewery's patrons will decide on the beer that will move on.
The choices will be Austin's Cucumber & Dill Blonde, Shawn's Cocoa Nib & Coconut Rice Lager, or Pauline's Freeland Bourbon Oak Spiral & Vanilla Bean Stout. Flights will be priced at $9 each and patrons will then be given the opportunity to vote on their favorite beer. Your vote also enters you to win raffle prizes.
There will be a specialty pin tapping at 2:00pm, followed by a History Tour of our Broadway pub at 4:00pm with co-owner, Brody Day.
Steeplejack Brewing Co – 2400 NE Broadway St – Portland, OR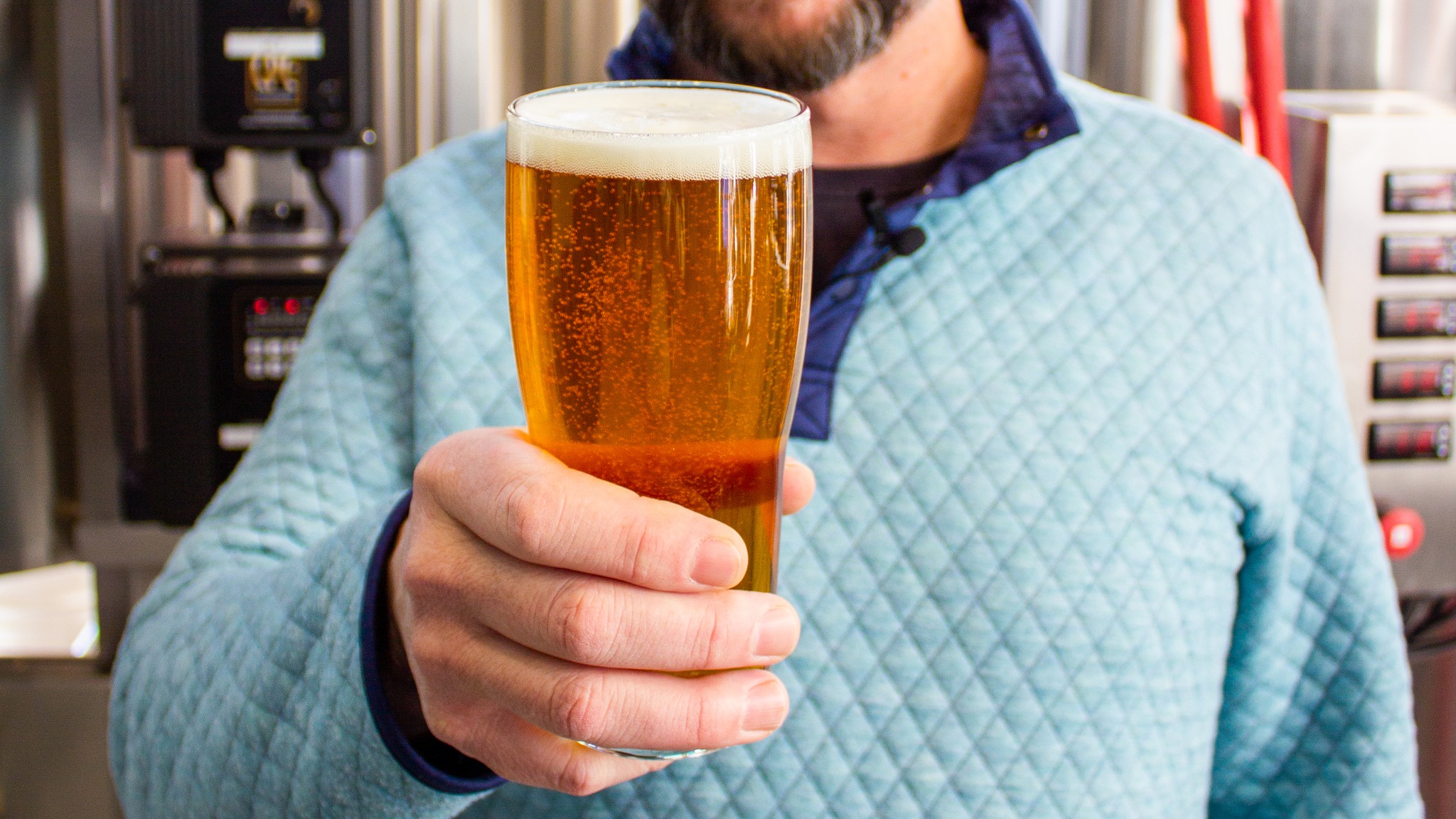 Smitty's Surprise IPA Release Party
Thursday, March 30 – Noon-9:00pm
The Better Living Room will celebrate the release of Smitty's Surprise, a West Coast IPA made in collaboration with Ninkasi Brewing's friends at Bale Breaker and Russian River! Receive a complimentary tasting of Smitty's Surprise and have the chance to meet the brewers behind the IPA in the afternoon.
Brewers from Ninkasi, Bale Breaker, and Russian River devised a plan to surprise Kevin Smith (aka Smitty) from Bale Breaker with this collaboration brew last year. They met up with Jamie Floyd in Eugene at Beergarden and surprised him! Needless to say, he was stoked, and they were able to brew the development batch in Ninkasi's Pilot Brewery together.
Ninkasi Better Living Room – 155 Blair Blvd. – Eugene, OR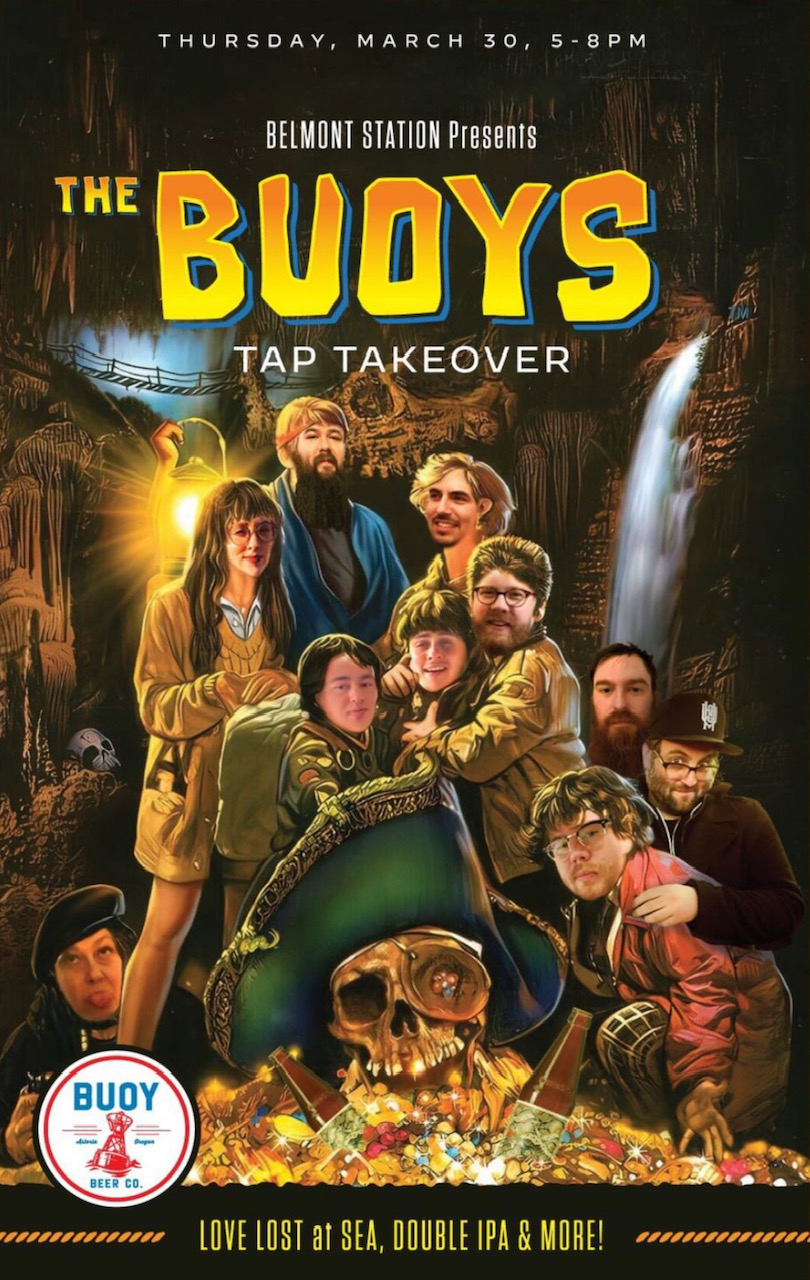 Buoy Beer Co. Tap Takeover
Thursday, March 30 – 5:00-8:00pm
Astoria's Buoy Beer Co. will be at The Station serving up a few beers, give out some swag and more! On tap will be this year's Love Lost At Sea Barleywine alongside Czech Pils, Dunkel, and Double IPA.
Belmont Station – 4500 SE Stark – Portland, OR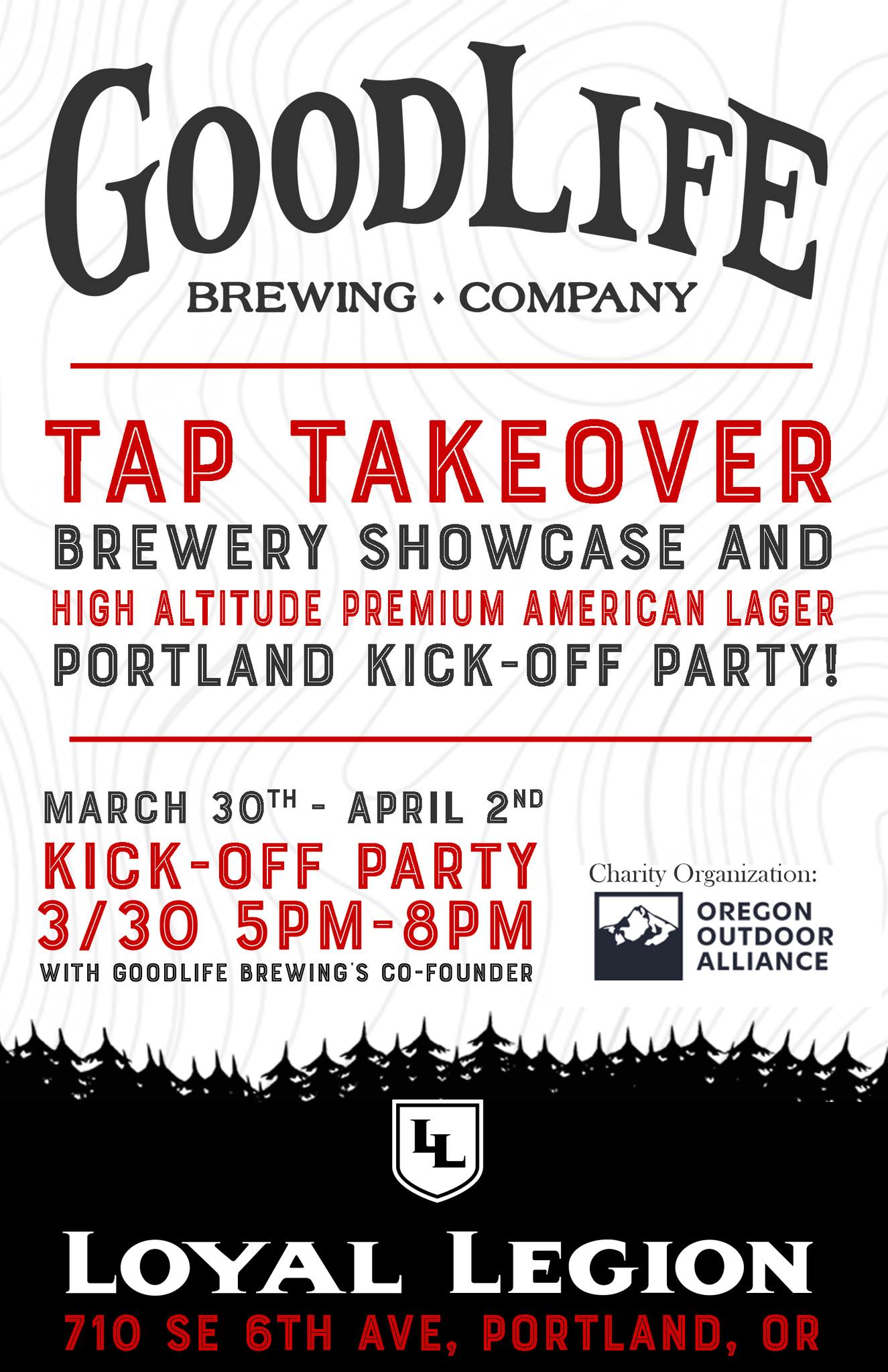 GoodLife Brewing Tap Takeover
Thursday, March 30 – 5:00-8:00pm
GoodLife Brewing will be making its way from Bend to Portland to debut its High Altitude Premium American Lager. The brewery's co-founder, Ty Barnett, will be in house for a meet and greet while serving up samples of this new lager along. In addition to High Altitude Premium American Lager, Loyal Legion will also be serving Sweet As! Pacific Ale, Descender IPA, Comatose Imperial IPA, Special Sauce The Juice IPA, Bavarian Helles Lager, Hidden Forest West Coast IPA, Snickers Stout, Orange Dream Zwickel, and Big Winter Imperial Stout.
Plus, $1 from each GoodLife pint purchased throughout the weekend will go towards supporting the Oregon Outdoor Alliance. Ty will also have a few swag giveaways, including a chance to win a GoodLife Cooler Package!
Loyal Legion – 710 SE 6th Ave – Portland, OR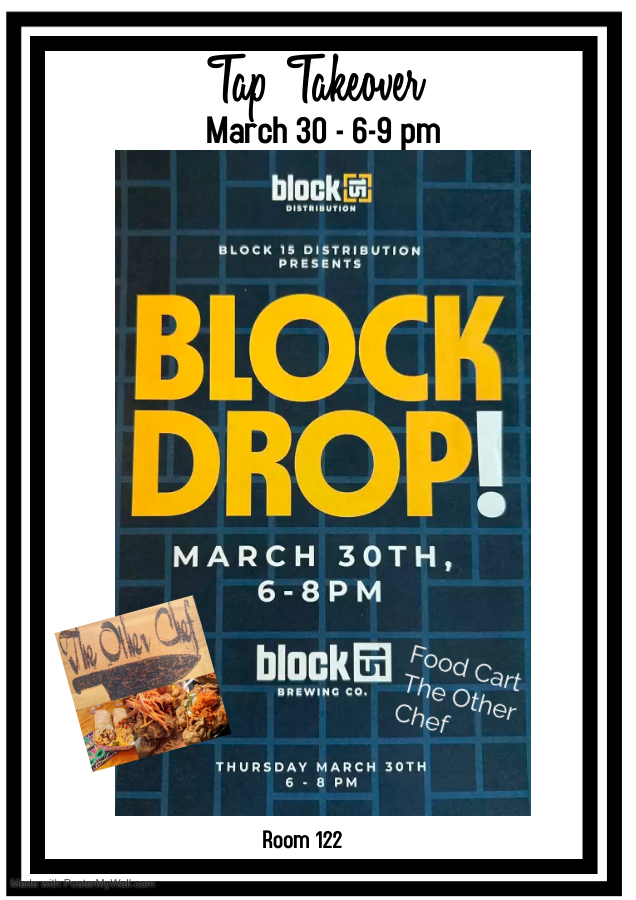 Block 15 Tap Takeover
Thursday, March 30 – 6:00-8:00pm
For those that live on the westside of Portland, Block 15 Brewing will be taking over a handful of taps at Room 122. The brewery is also bringing some swag along for some nice giveaways throughout the evening. And to keep your tummy full, The Other Chef will be parked outside serving up a its New Orleans Cajun food!
Room 122 – 14274 SE Allen Blvd. – Beaverton, OR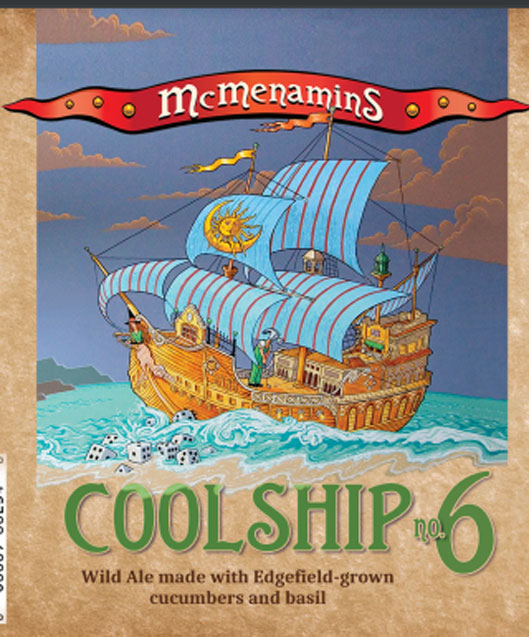 McMenamins Coolship #6 Beer Tasting
Friday, March 31 – 4:00-6:00pm
The Edgefield brewers are coming to the Bottle Shop to pour samples of their latest creation, Coolship #6 Wild Ale. This special Wild Ale was a collaboration with the Edgefield gardeners. Made with estate-grown English and lemon cucumbers along with cardinal basil form the herb garden, it was spontaneously fermented in American oak and aged until ready. After brewing, the beer is cooled in open-air 'coolships' allowing contact with native, wild yeast. This beer is tart, delicate, and one of a kind.
And if you're a McMenamins Passport holder, this event is eligible for a "Limited Edition Beer Tasting" McMenamins Passport Stamp!
McMenamins 23rd Avenue Bottle Shop – 2290 NW Thurman St – Portland, OR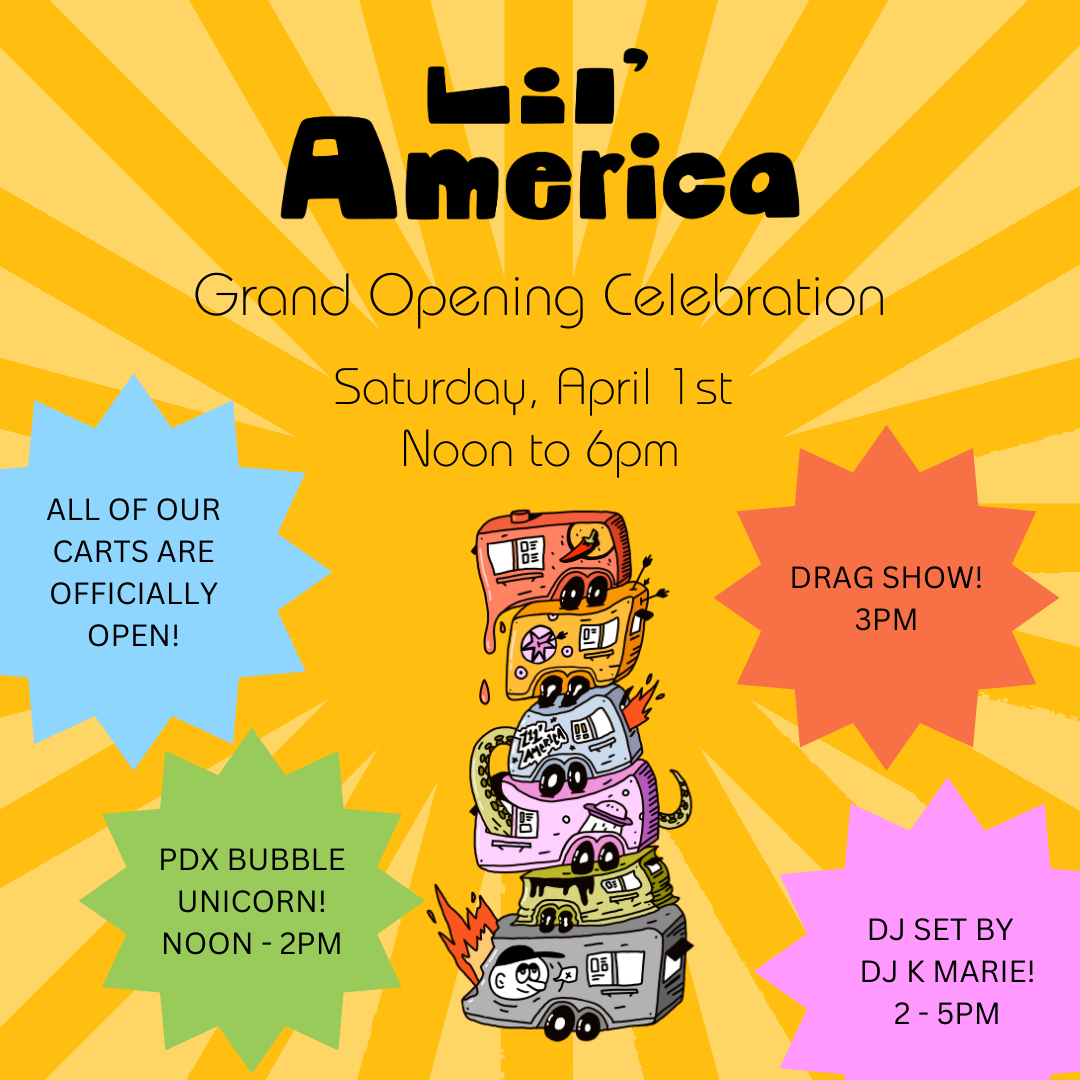 Lil' American Food Cart Pod Grand Opening
Saturday, April 1 – Noon-6:00pm
After opening late last year, Lil' America will host its official Grand Opening on Saturday, April 1 from Noon – 6:00pm. Anchored by Fracture Brewing's taproom, this food cart pod curated by Win Win and ChefStable has six carts serving up a variety of dining options.
The latest cart to join the pod is The Drip'n Crab, a crab boil focused cart that has been winning fans over. It joins the already established carts of FryBaby, Hawker Station, Los Plebes, Speed-O Cappuccino, Maukulit, and Bake on the Run.
The day's events include music, food and drink specials, PDX Bubble Unicorn from 12pm-2pm, a set by DJ K Marie from 2pm-5pm, and a drag show at 3pm. This is a free, family-friendly event, and dogs are welcome on a leash. No tickets necessary.
Lil' America – 1015 SE Stark St. – Portland, OR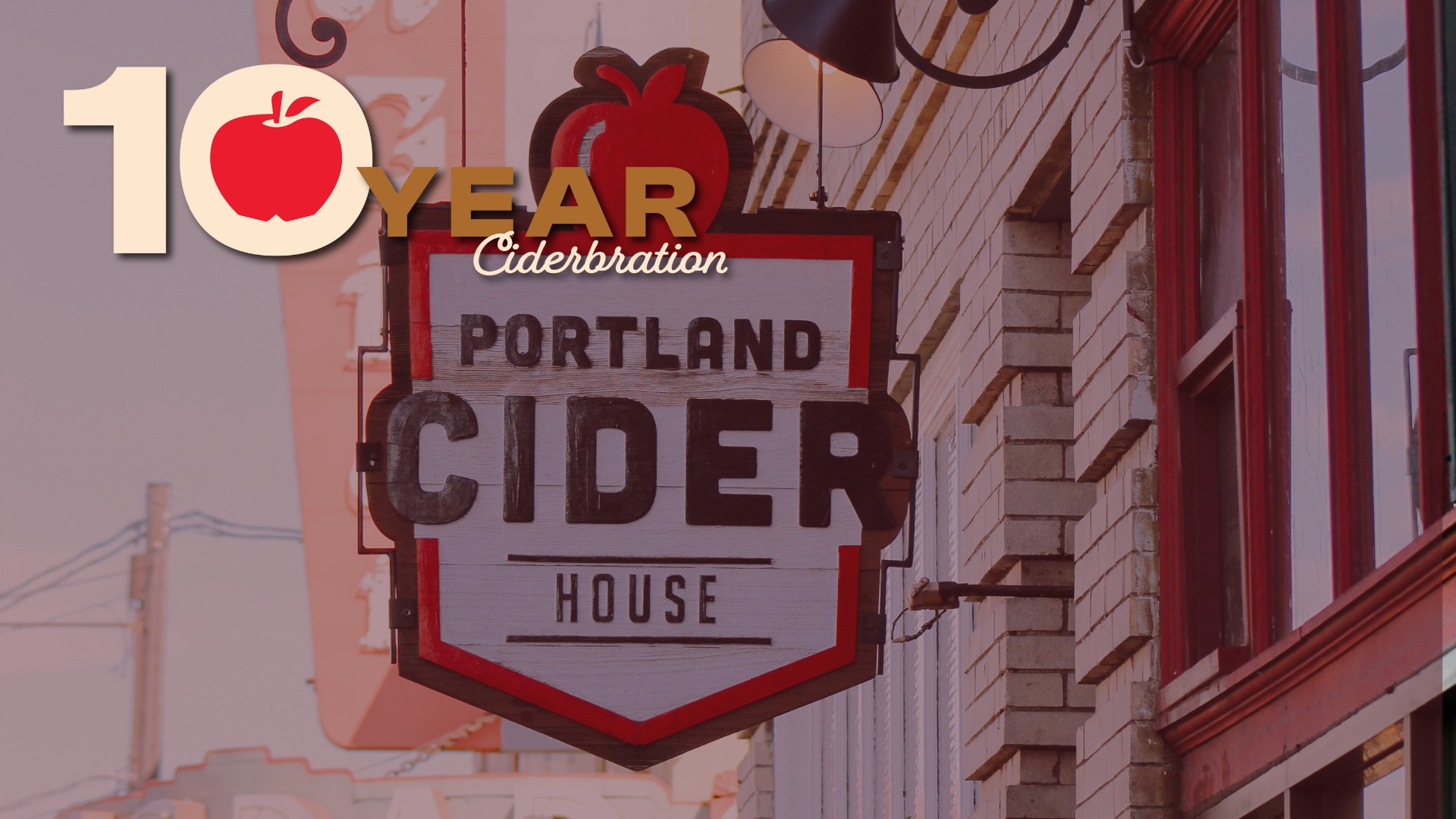 Portland Cider Co. 10th Anniversary at Portland Cider House
Saturday, April 1 – Sunday, April 2 – 1:00-9:00pm
This year Portland Cider Co. celebrates its 10 Year Anniversary. To kick off the cidery's 10 Days of Ciderbrations, the Portland Cider House on SE Hawthorne will host the official release of Original Gold in new 16oz cans. Pints of Original Gold and Kinda Dry will be just $4, just as they were priced ten years ago.
Portland Cider House – 3638 SE Hawthorne Blvd – Portland, OR