Weekend In Beer – Beginning November 11, 2022
|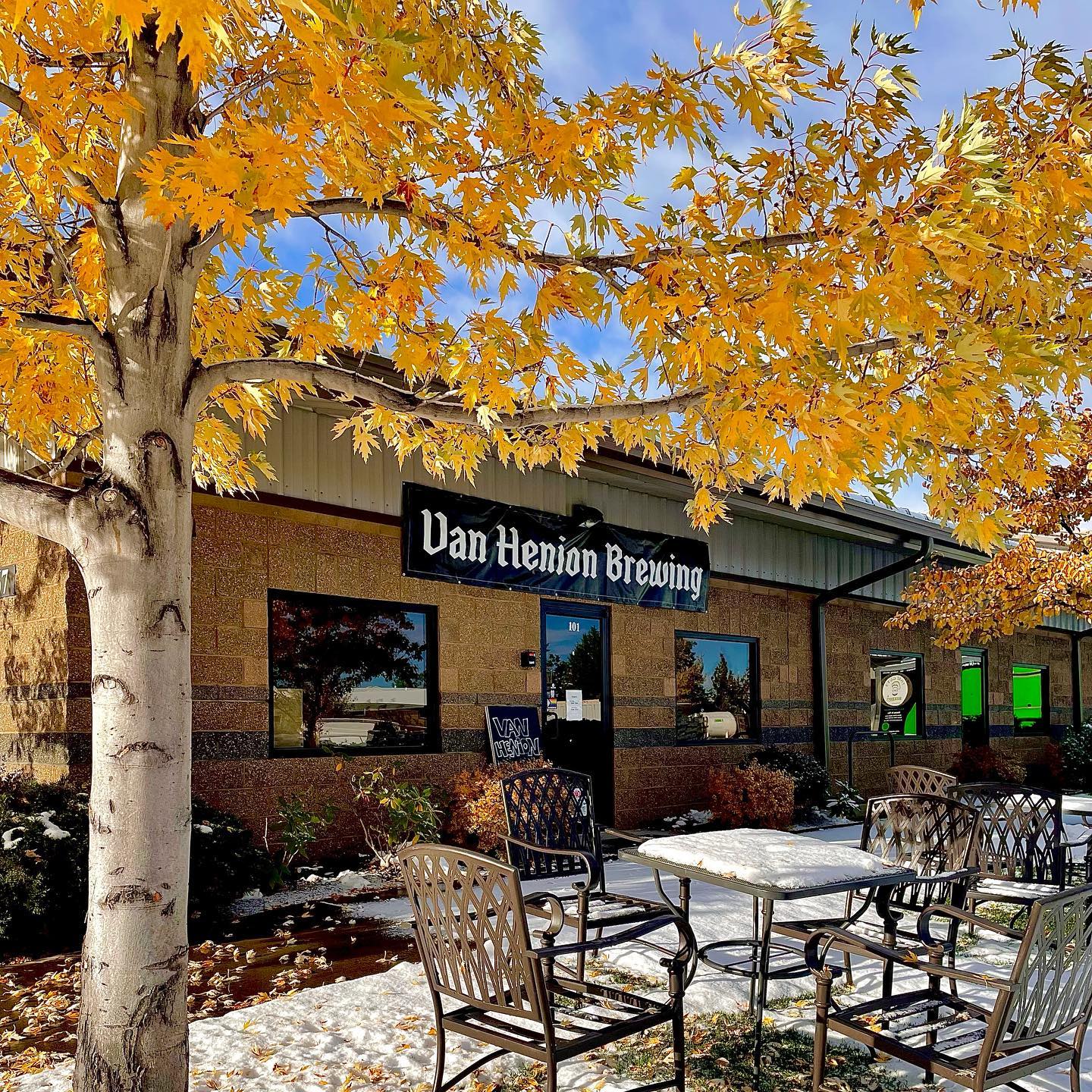 The weekend is upon us and its time to prepare for some fun event taking place across Oregon and Southwest Washington. There will be a few anniversary celebrations, an event to get excited for the ski season that awaits, and a record release from local country sensation Golden Promise.
Both Loyal Legion Beaverton and Van Henion Brewing will celebrate one year in business. A few years older is Trap Door Brewing as it continues its 7 Cheers to 7 Years celebration at its Vancouver brewery. 10 Barrel Brewing will host its popular Pray for Snow event on Saturday at its sprawling Eastside location in Bend. Also in Bend, Crux Fermentation Project keeps the winter vibes going as it hosts Ski Film Night. Sounds like plenty of ways to raise a beer this weekend!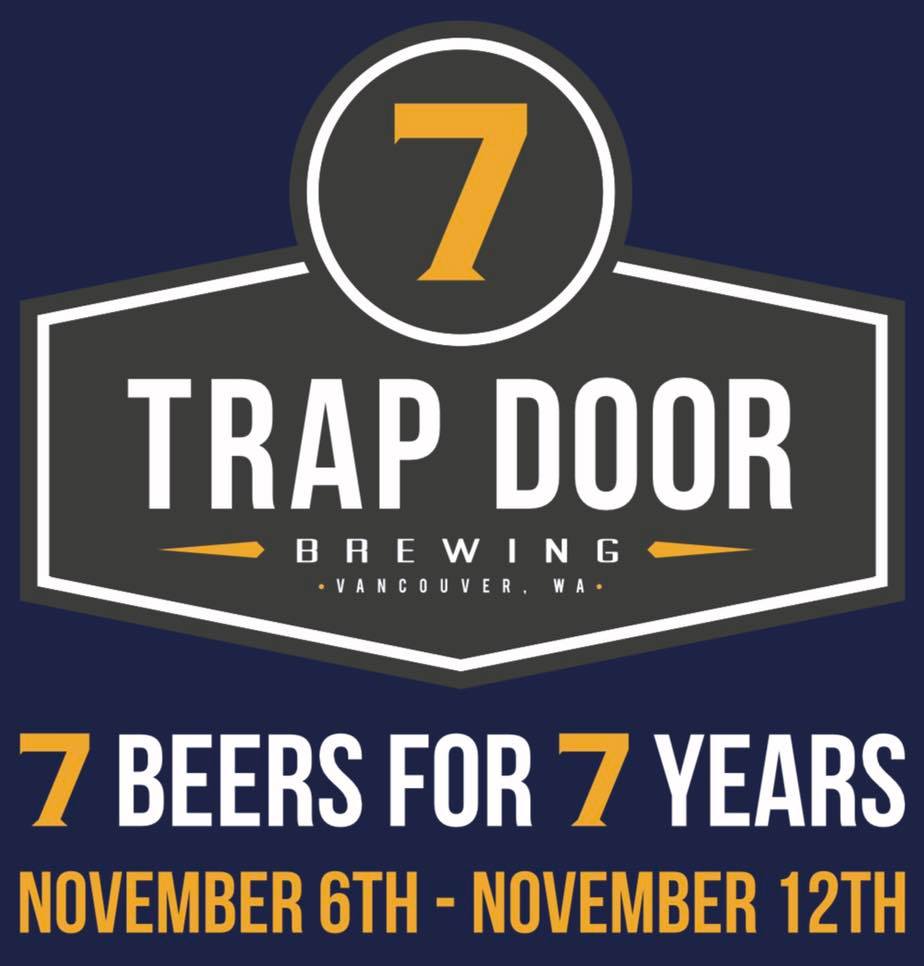 Trap Door Brewing 7 Cheers to 7 Years
Through Saturday, November 12 – 11:00am-10:00pm
This week, Trap Door Brewing has been celebrating its seventh anniversary in Uptown Vancouver. Each day the brewery has been releasing a new or returning beer alongside a few other specials!
Trap Door Brewing – 2315 Main St – Vancouver, WA
Loyal Legion Beaverton One Year Anniversary
Through Sunday, November 13 – 11:00am-Close
One year ago Loyal Legion opened its second outpost in Beaverton, Oregon. To celebrate this milestone, Loyal Legion Beaverton collaborated with Ex Novo Brewing on a couple of beers.Loyal Legion team members Herb, Devin and Jake worked with Ex Novo to brew a special beer for the occasion. Come in and try the West Side-PA, a West coast IPA, alongside a featured cocktail and food specials all weekend. Plus you can order a flight of Ex Novo for a special price.
If celebrating its one-year anniversary isn't enough, Loyal Legion Beaverton is hosting a Deschutes Brewery and Boneyard Beer Tap Takeover. Featured beers include The Abyss Coconut and Jubelale on Nitro from Deschutes Brewery and Rum Barrel Aged Suge Knight from Boneyard Beer.
Loyal Legion – 4500 SW Watson Ave – Beaverton, OR
Ski Film Night at Crux
Friday, November 11 – 6:00pm
To prep for ski season, Crux Fermentation Project will host Ski Film Night at its pub on Friday night. Crux will show Blank Collective's new film, Feel Real, along with a couple of snowboard films.
Grab a pint and enter the raffle that benefits Central Oregon Avalanche Center. In doing so, you could win a set of Salomon skis, bindings, or a snowboard.
Crux Fermentation Project – 50 SW Division St – Bend, OR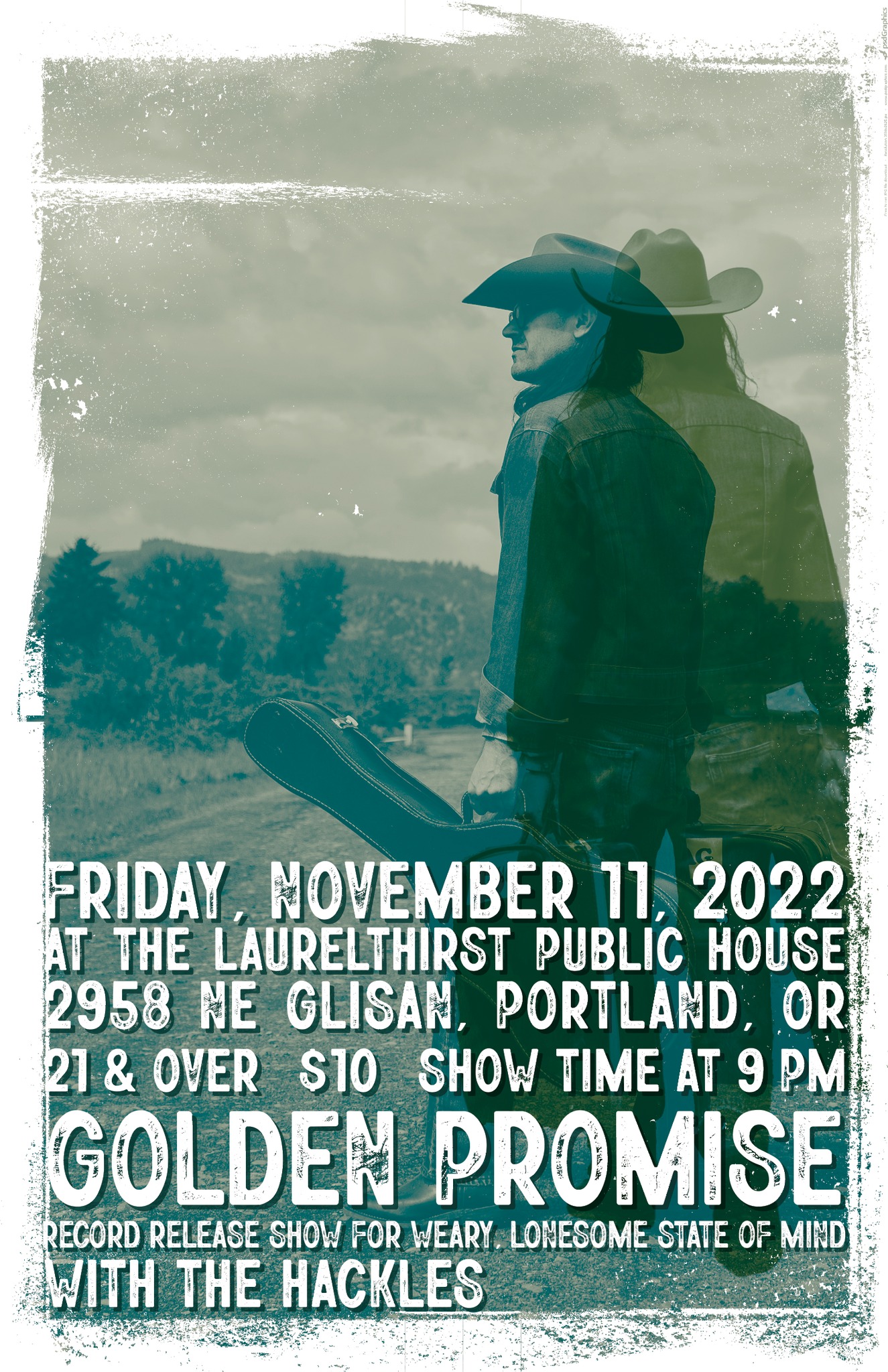 Golden Promise Record Release
Friday, November 11 – 9:00pm
Led by former brewer extraordinaire Sean Burke, Golden Promise releases its latest record, Lonesome, Weary State of Mind, at Laurelthirst Public House. Opening the night of music are The Hackles. Cover is $10.
Laurelthirst Public House – 2958 NE Glisan – Portland, OR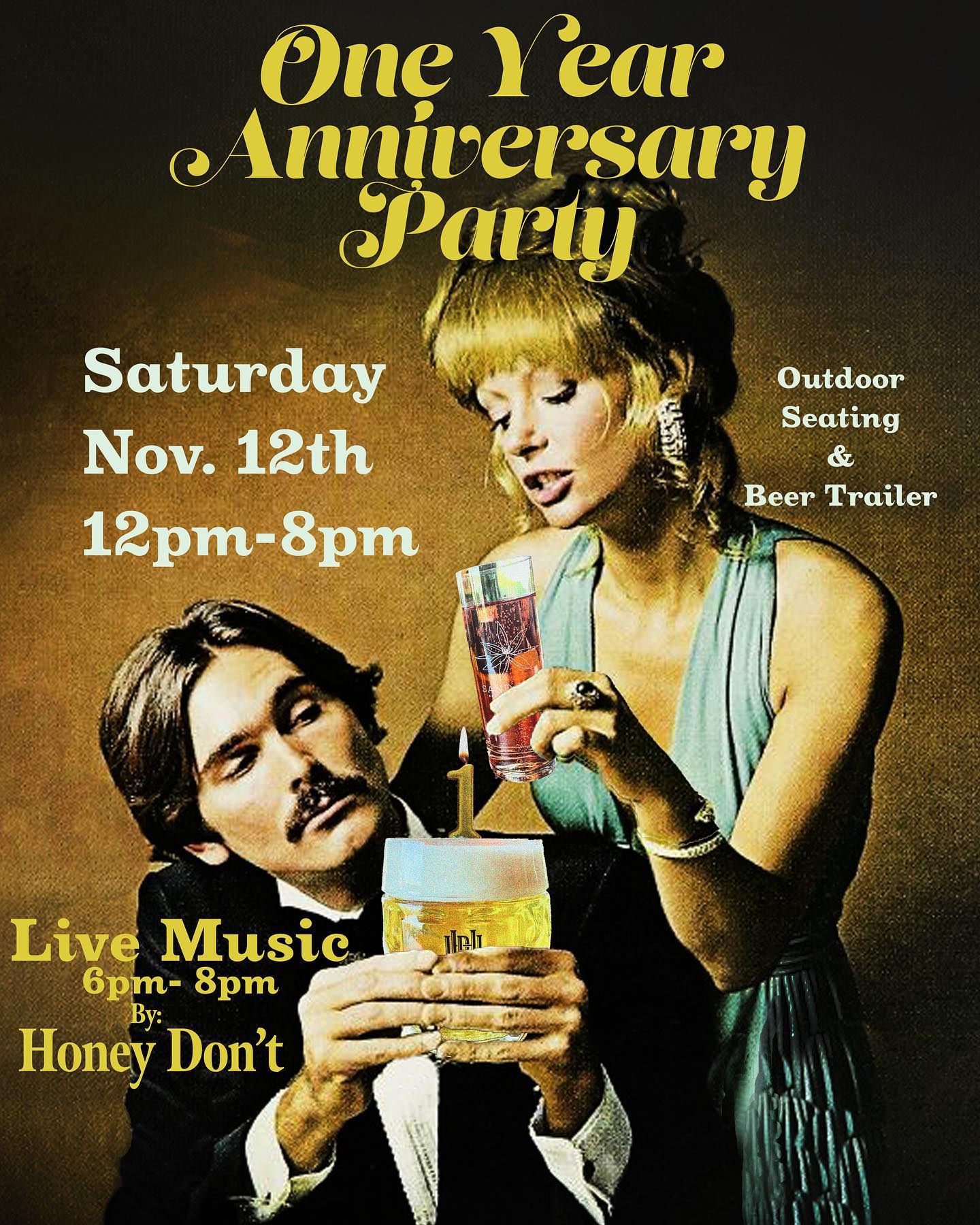 Van Henion Brewing One Year Anniversary Party
Saturday, November 12 – Noon-8:00pm
A year ago three former Boneyard Beer brewers began brewing at the former production facility of Boneyard. Led by Mark Henion, Dana Henion, and John Van Duzer, the trio has been brewing up some of the best IPAs and Lagers right out of the gate. Really, would we expect anything less?
Well to celebrate this milestone, Van Henion Brewing will host its One Year Anniversary Party for a day of fun. In addition to their quaint taproom, there'll be outdoor seating and live music to close out the day from Honey Don't at 6:00pm.
Van Henion Brewing – 63067 Plateau Dr – Bend, OR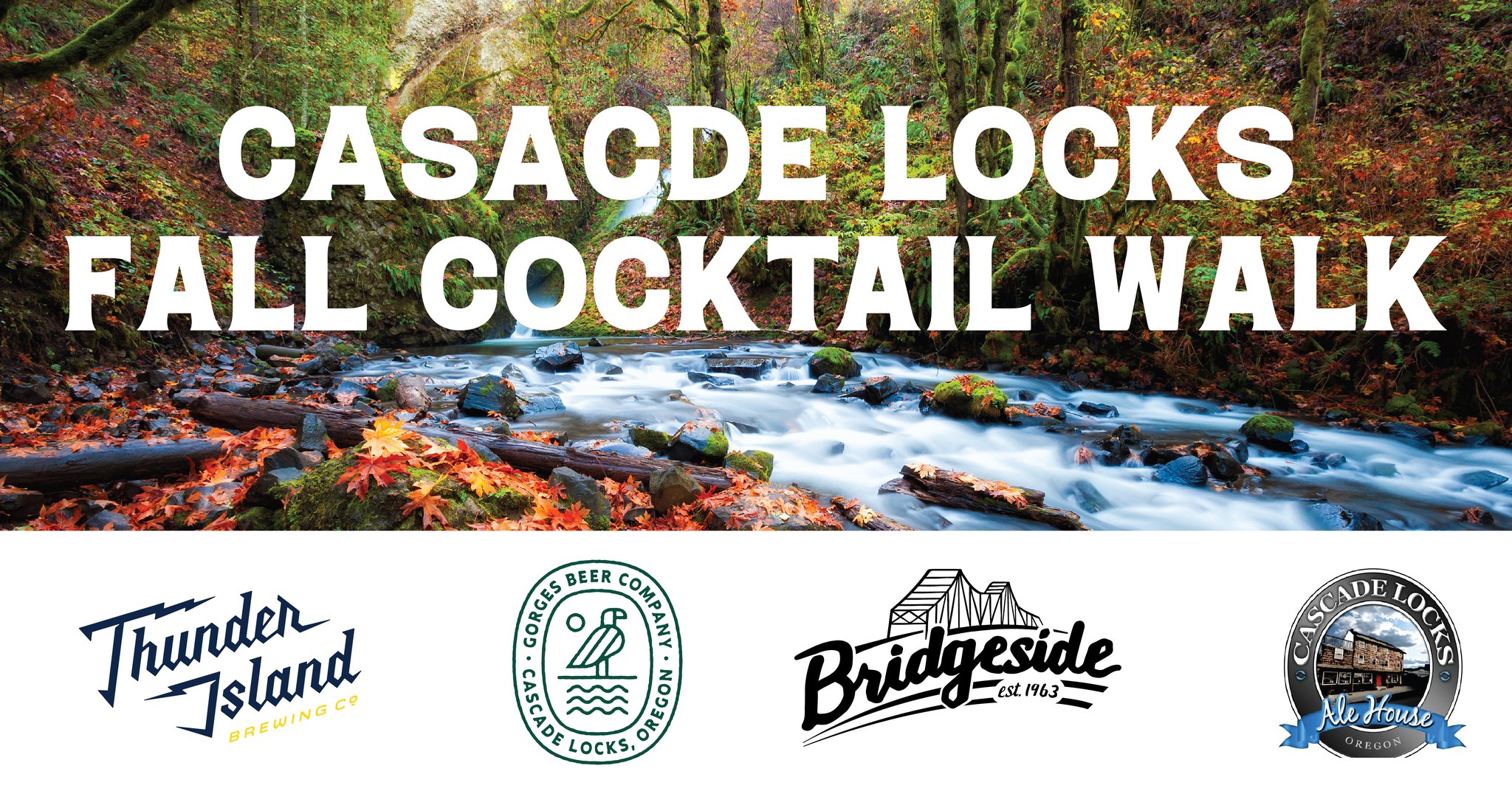 Cascade Locks Fall Cocktail Walk & Raffle
Saturday, November 12 – 4:00-8:00pm
Join Thunder Island Brewing Co., Gorge's Beer Company, Cascade Ale House, and Bridgeside for Cascade Locks' inaugural Fall Cocktail Walk & Raffle.
Each location will be serving a special cocktail and bite:
Gorge's: Beer/Cheese Pretzel and a specialty cocktail or beer.
Thunder Island: Perky's Bourbon Barrel Smore Strong Ale topped with a toasted house-made marshmallow and graham cracker cookie.
Bridgeside (closes at 7pm): Apple Cider Sangria served with cheesy bacon and spinach stuffed mushrooms.
Casacade Ale House: Surprise beverage and snacks.
Visit each location for a chance to win some killer prizes and swag. Pick up your raffle card at any location, visit each location to get your card stamped, and turn in your completed card at your last stop to be entered.
Cascade Locks – Wa Na Pa St – Cascade Locks, OR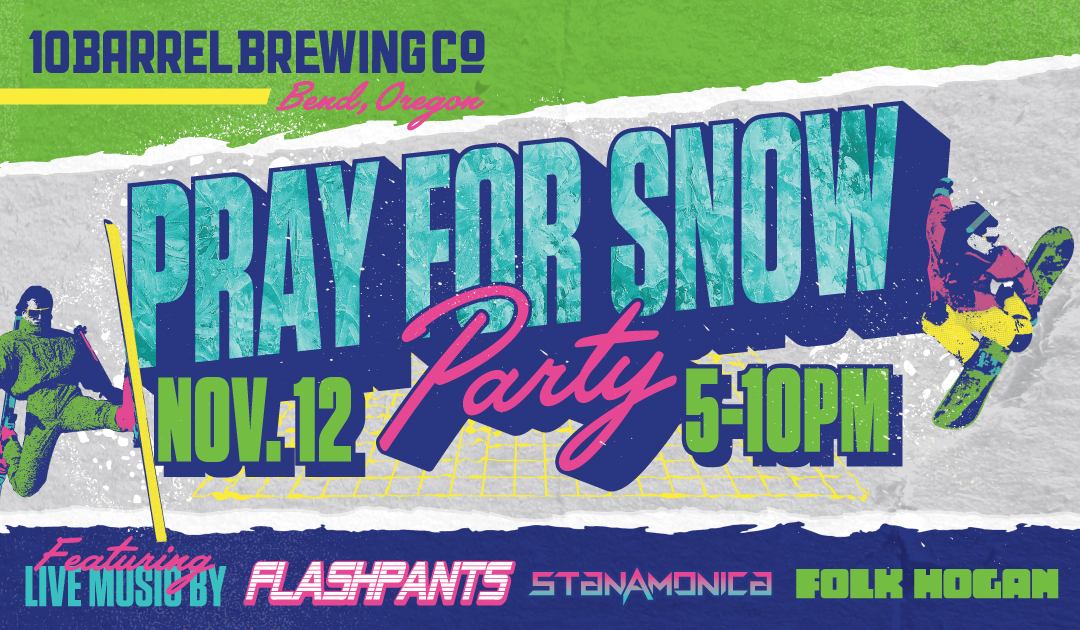 Pray for Snow
Saturday, November 12 – 5:00-10:00pm
With ski season upon us, 10 Barrel Brewing brings us their annual Pray for Snow Party. Now in its 11th year, Pray for Snow is a free, all ages event for the community. Featuring performances by DJ Indica, DJ stanAmonica, Folk Hogan and Flashpants!
Bring your board and skis down for a free waxing by TACTICS and checkout local industry vendors, the release of 10 Barrel athletes' winter video projects, tons of giveaways and of course plenty of beer!
10 Barrel Brewing Eastside – 62950 NE 18th St. – Bend, OR
Raw Cider & Cheese Tasting
Tuesday, November 15 – 6:00-8:00pm
Cider and cheese come together in Portland's Lents neighborhood for a Tuesday evening pairing event at Lents Draft & Bottle. Look for a nice pairing of two 8 oz pours of RAW Cider accompanied by four generous portions of artisan cheeses from Cowbell. For the $20 tasting, a well laid out tasting sheet is included to take home, filled with inspiration for future pairing ideas!
RAW Cider's resident cheesemonger, The Tipsy Monger will be talking all things cider and cheese as you enjoy your pairings. Expect to learn how to pair your cider and cheese for the holidays, the nerdy science of fermentation, why cheese and cider is better than wine and cheese, and whatever else pops into her head.
Behind the bar will be Gemma Fanelli serving up the cider or any other beverage you desire such as a cold beer as the taproom will be open just as normal.
To ensure how much cheese should be on hand, they do ask that you register for free via the Eventbrite link.
Lents Draft & Bottle – 8530 SE Foster Rd #2 – Portland, OR