Weekend in Beer – Beginning November 17, 2022
|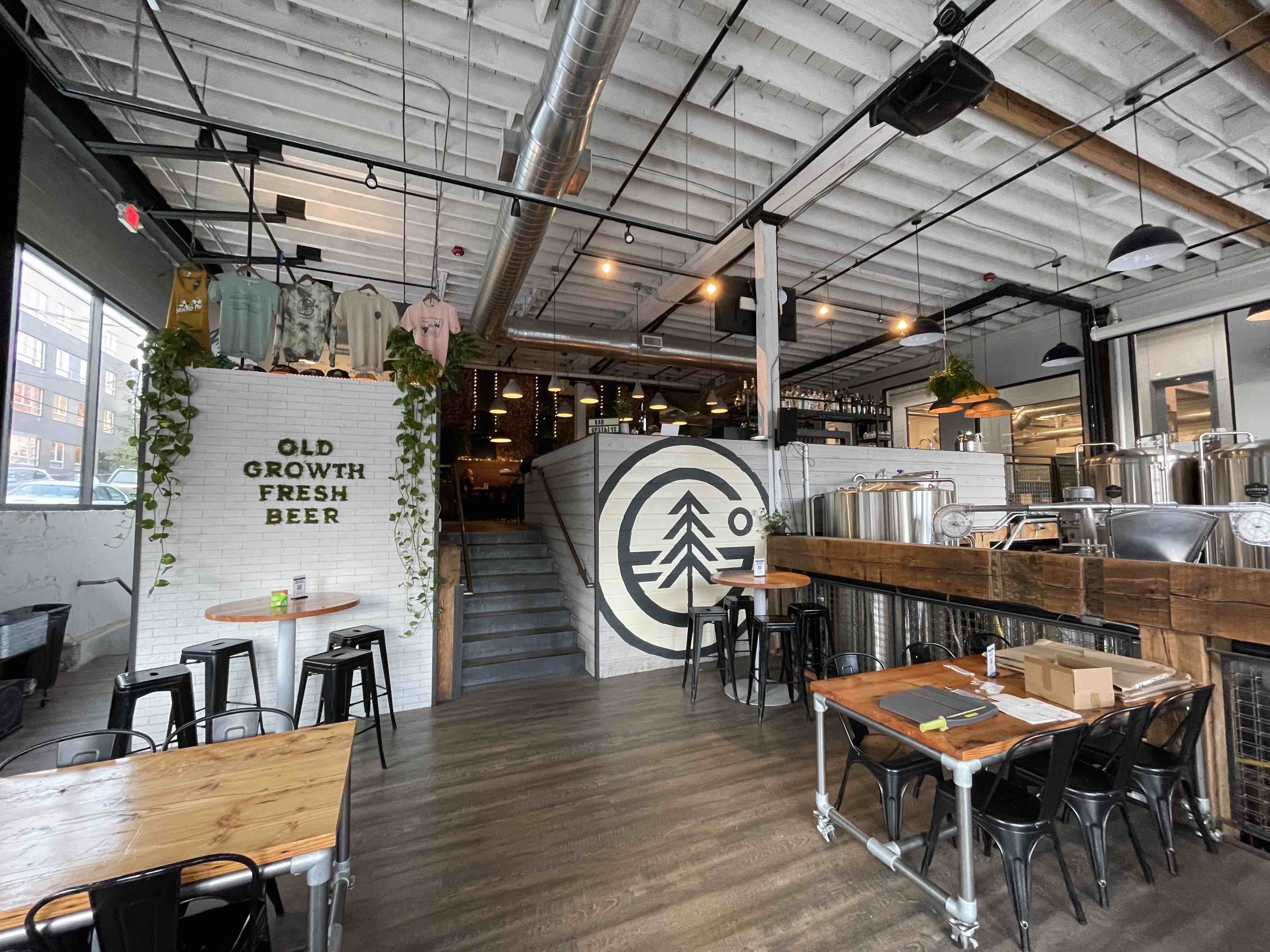 The cooler weather is now fully upon us and that means it's a great start to indoor drinking season. This weekend is no exception with some fabulous events, including the grand opening of Grand Fir Brewing in Southeast Portland.
Tap takeovers are returning and one is arriving in a huge way. pFriem Family Brewers will be taking over 45 tap handles for the next few weeks at Loyal Legion in Portland and Beaverton. Nebulous Taproom will be hosting World Cup viewing with pFriem and prior to that, it'll host Fremont Brewing for a mini-tap takeover. Alesong Brewing will have all five of its fall releases on tap at The BeerMongers. This will be a perfect time to check out the new location!
If you feel like venturing outdoors on Friday and Saturday evening, the Oregon Zoo will host BrewLights. Learn more about these events and more from our listing below!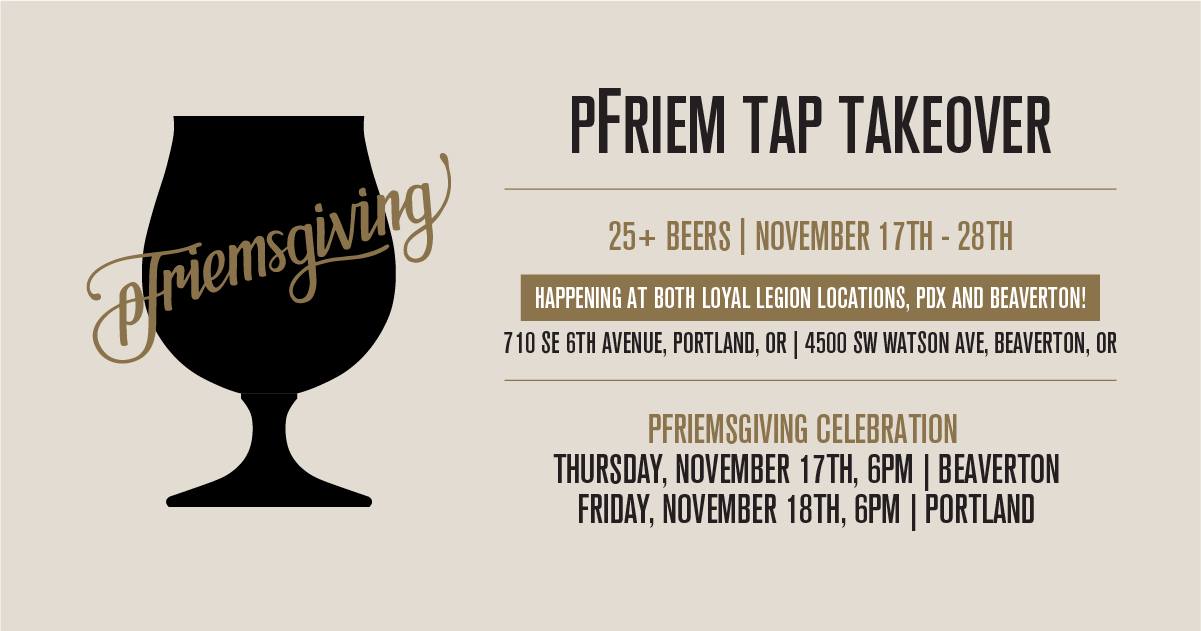 pFriemsgiving – Loyal Legion Beer Hall
Thursday, November 17 – Monday, November 28
The largest tap takeover of the year begins today at Loyal Legion when pFriem Family Brewers commandeers over 45 tap handles to showcase their beer from Hood River, Oregon. This is a perfect time to get ready for Thanksgiving. Plus, we're told that there will be specials on pFriem beers during the duration of this massive tap takeover!
Loyal Legion – 710 SE 6th Ave – Portland, OR
Loyal Legion – 4500 SW Watson Ave – Beaverton, OR
Thanksgiving Movie Classics with Gigantic Brewing
Thursday, November 17 – 5:30-9:30pm
The holiday season arrives early for a Thursday evening of Thanksgiving Movie Classics at Bottles & Cans with Gigantic Brewing. The North Portland beer bar will present both Fantastic Mr. Fox and Planes, Trains and Automobiles beginning at 5:30pm.
There will be four Gigantic beers on tap with a raffle in between both films at 7:00pm.
Bottles & Cans – 5916 N Greeley Ave – Portland, OR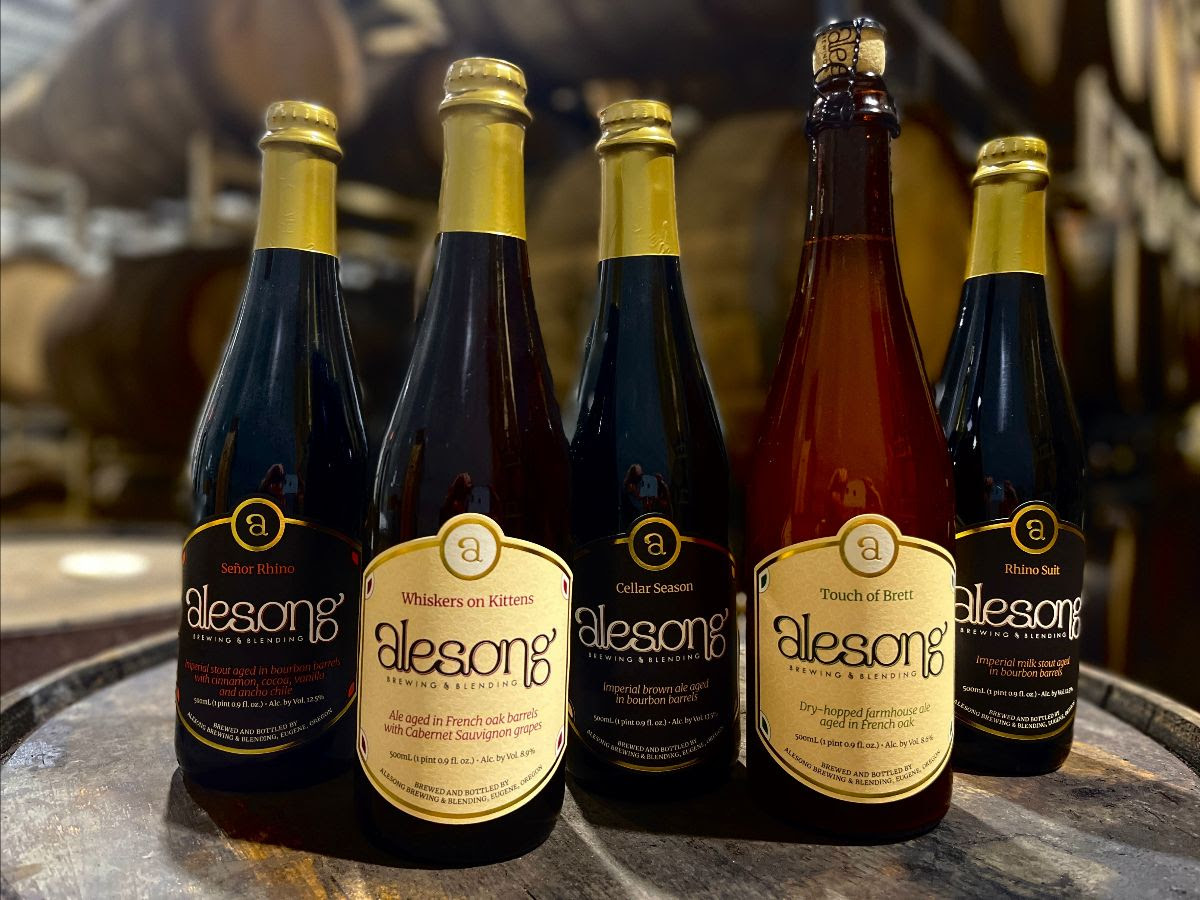 Alesong Brewing Fall Beer Release
Friday, November 18 – Noon-Close
All five recently released offerings from Alesong Brewing & Blending will be hitting the taps at The BeerMongers. This will be a great time to check out the new space as Touch of Brett. Rhino Suit, Señor Rhino, Cellar Season and Whiskers on Kittens will be on tap.
If you want to get a head start on these beers, both Matt Van Wyk and Doug Coombs from Alesong will be hanging out at The BeerMongers tonight from 4:00-7:00pm.
The BeerMongers – 2415 SE 11th Ave – Portland, OR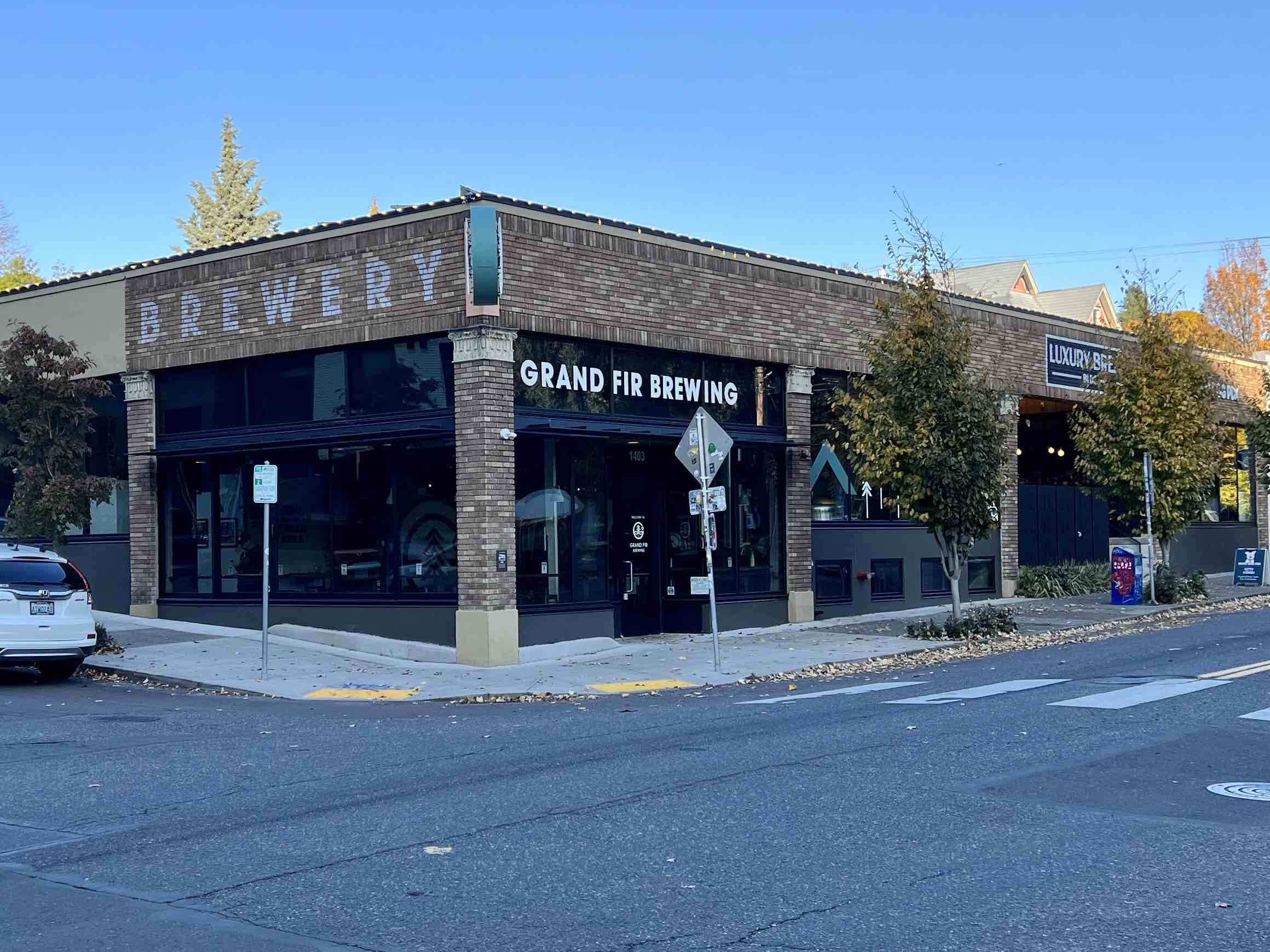 Grand Fir Brewing Grand Opening
Friday, November 18 – Noon-11:00pm
Grand Fir Brewing, Portland's latest brewery officially opens its doors on Friday. The power couple of Whitney Burnside and Doug Adams have taken over the space that was once home to West Coast Grocery. This new brewery a hit with both beer and dining fans.
On the brewing side Whitney has six beers ready to be served, four brewed onsite and two collaborations, one with Living Haüs and Obelisk and the other with 10 Barrel. We recommend the Tack Shack East Texas Lager, Old Growth Pale and Heartwood Stout all brewed onsite.
In the kitchen Doug will bring in foodies with his signature fried chicken that dates back to his days at Imperial. He also has a burger on the menu that was inspired by his East Texas roots from his visits to Whataburger.
Grand Fir Brewing – 1403 SE Stark St – Portland, OR
Oregon Zoo BrewLights
Friday, November 18 – Saturday, November 19 – 4:00-10:00pm
BrewLights, the adult only version of ZooLights returns this weekend to the Oregon Zoo for those 21 years of age or older.
More than 45 Northwest breweries and cideries, featuring local food carts, live music, dancing and more. Tastings offered throughout the zoo, with guests choosing from 100 beer, seltzer and cider options while strolling through colorfully lit trees and 3-D light sculptures. For grown-ups interested in the lights without the beer sampling, a nondrinker ticket will be available as well. To purchase tickets click here.
Oregon Zoo – 4001 SW Canyon Rd – Portland, OR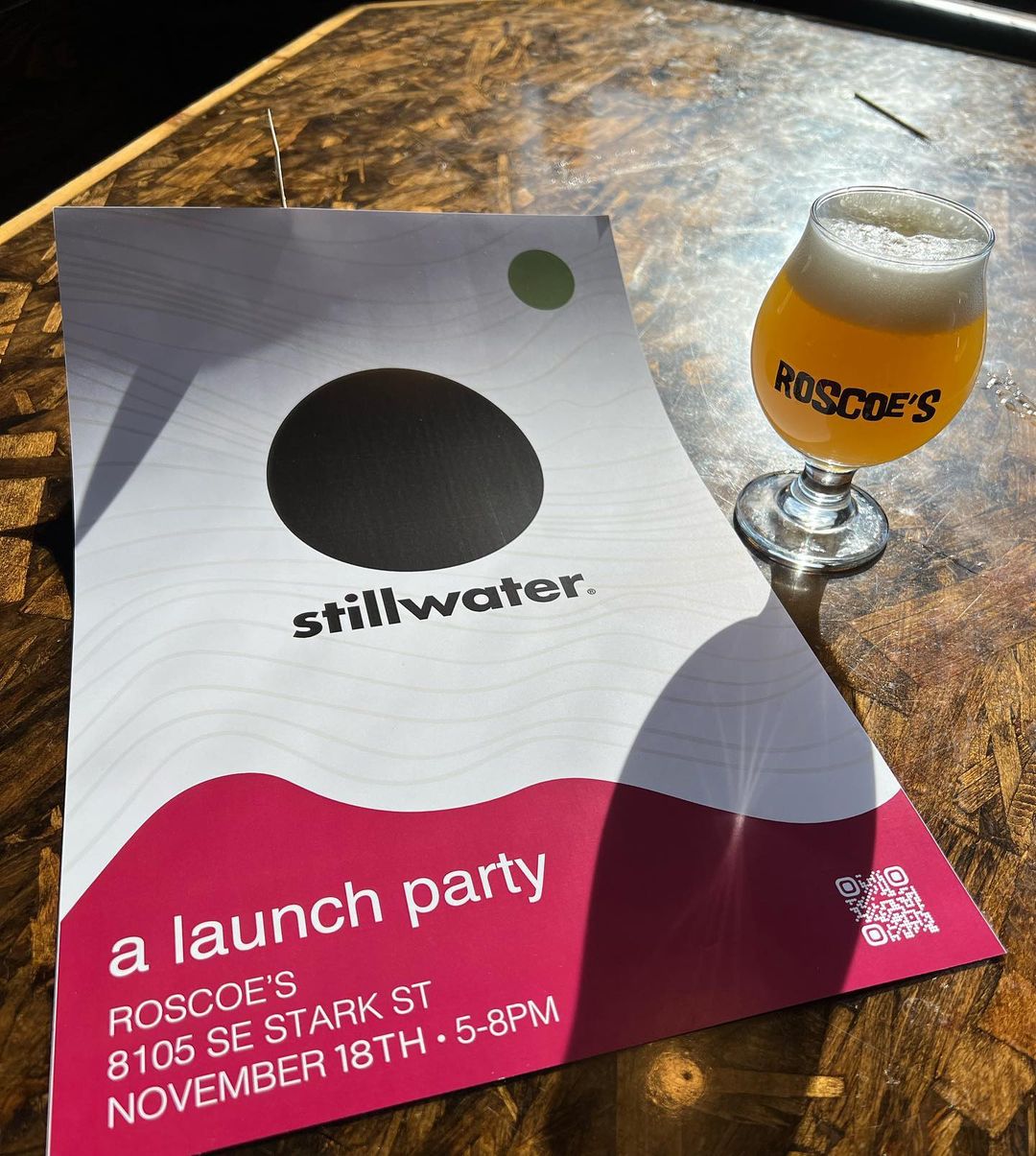 Stilwater Portland Re-Launch Party
Friday, November 18 – 5:00-8:00pm
Stillwater has re-launched its brand in the U.S. as it is now being brewed about 90 minutes north of Portland at Talking Cedar Brewing in Grand Mound, Washington. Look for a handful of Stillwater offerings on tap during this event at Roscoe's in Southeast Portland.
Roscoe's – 8105 SE Stark St. – Portland, OR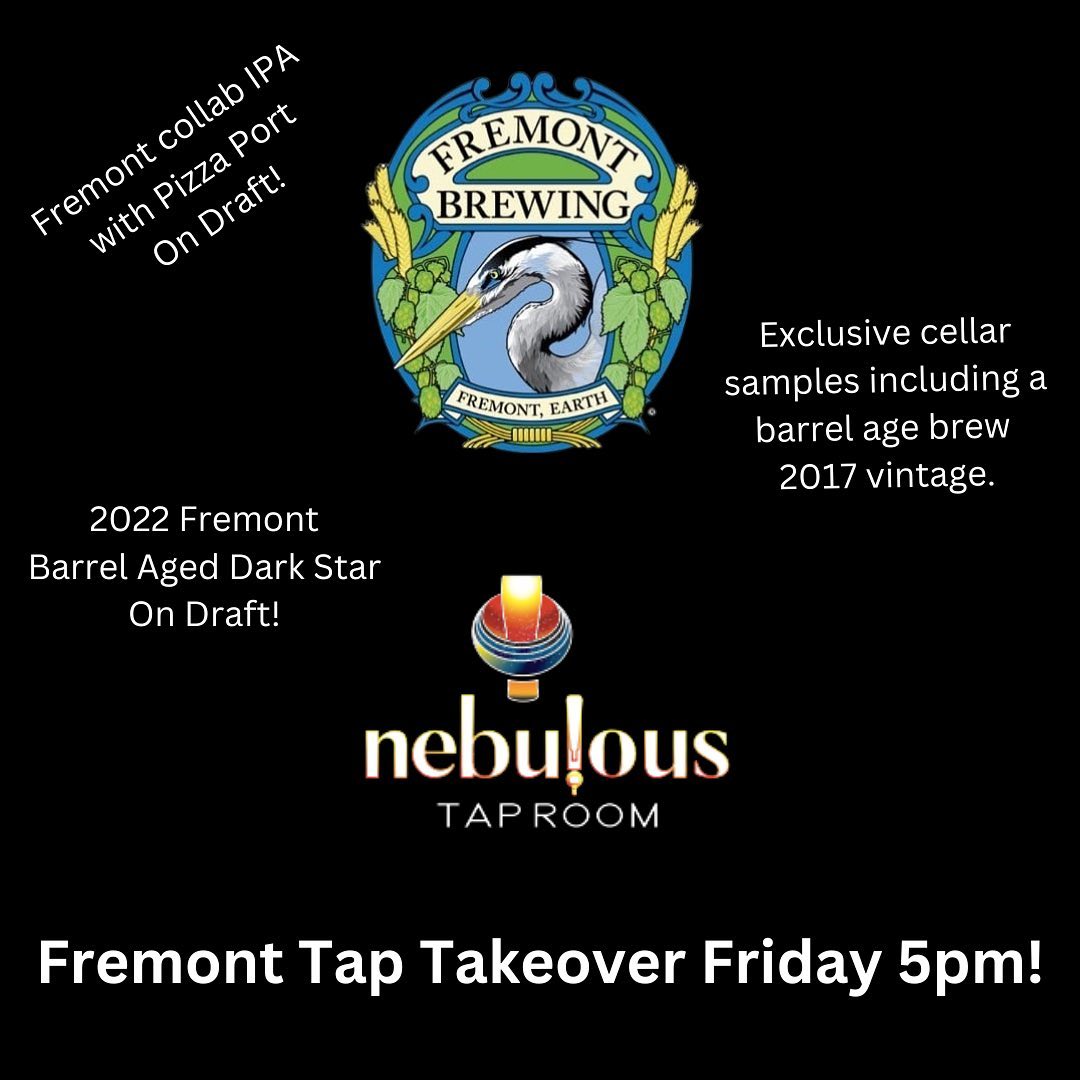 Fremont Tap Takeover
Friday, November 18 – 5:00pm
Fremont Brewing will be bringing its Seattle brewed beer to Beaverton for a Tap Takeover at Nebulous Taproom. Look for Barrel Aged Dark Star (BA Imperial Stout), Golden Pilsner, and Shaka IPA on tap!
Nebulous Taproom – 11645 SW Beaverton Hillsdale Hwy – Beaverton, OR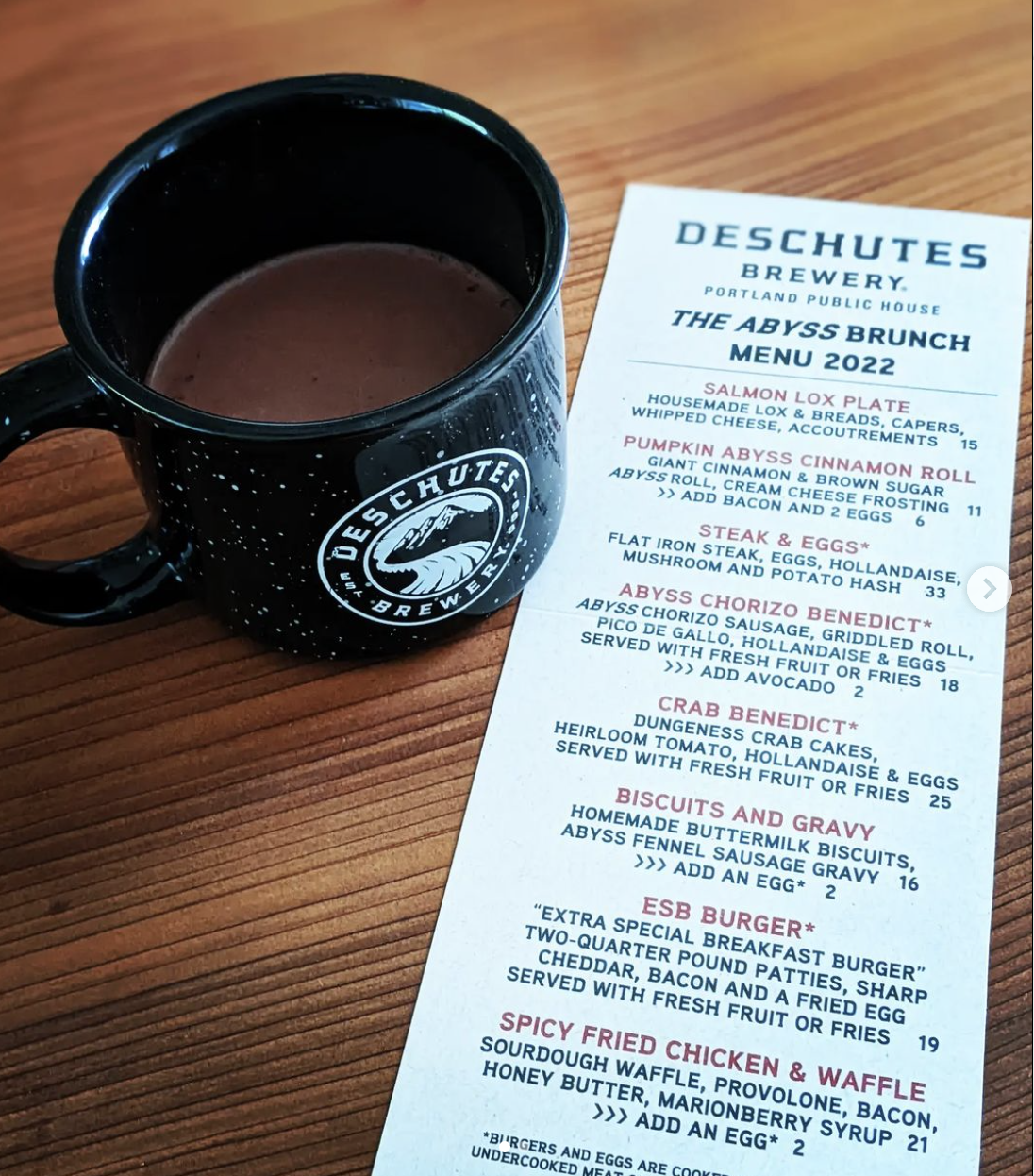 Deschutes Brewery's Abyss Brunch
Saturday, November 19 – 10:00am-3:00pm
The Abyss returns from Deschutes Brewery and to celebrate, The brewery's Portland Public House will host The Abyss Brunch that'll feature some tasty grub to pair with a vertical flight of The Abyss. This flight consists of The Abyss 2013, 2014, 2015, 2022, The Abyss Rye, and The Abyss Tequila.
Once the brunch ends, there will be The Abyss specials all evening long!
Deschutes Brewery Portland Public House – 210 NW 10th Ave – Portland, OR
McMenamins 23rd Avenue Bottle Shop 7th Anniversary
Saturday, November 19 – 10:00am-10:00pm
Celebrate seven years of McMenamins 23rd Avenue Bottle Shop on Saturday. There will be Bottle Shop Birthday Reserve No. 7 and 20% off all Bottle Shop logo merchandise.
It also happens to be the 37th Birthday of the classic Terminator Stout. Therefore you may also want to grab a glass of the Stout or its bolder Barrel-Aged Terminator that was aged in Hogshead Whiskey barrels.
The rest of the McMenamins empire will offer some enticing deals on Terminator Stout as well. Look for pints for only $5.25, Terminator Stout Ice Cream Float for $5.50 or a Terminator French Onion Burger with fries or tots for $16.50.
McMenamins 23rd Avenue Bottle Shop – 2290 NW Thurman St – Portland, OR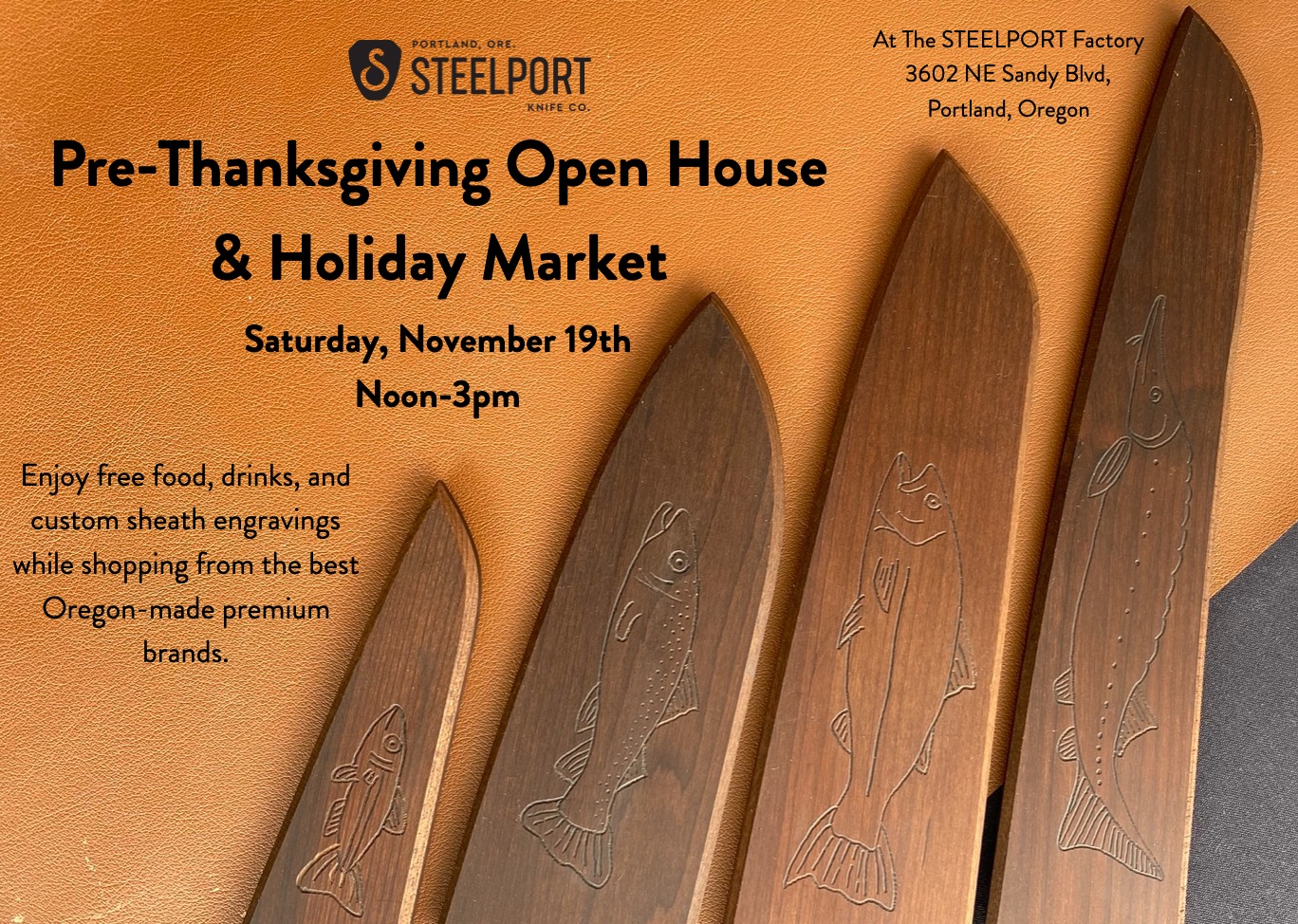 STEELPORT Knife Co. Pre-Thanksgiving Open House
Saturday, November 19 – Noon-3:00pm
The holiday shopping season is right around the corner and STEELPORT Knife Co. will be hosting its annual Pre-Thanksgiving Holiday Open House. Beyond checking out their fabulous chef's knives, STEELPORT Knife will also be host to a few of the Portland area's food and beverage purveyors offering up free samples.
Enjoy free food and drinks while you shop from some of Oregon's best local brands, including Grand Fir Brewing, Kachka Lavka, Ken's Artisan Bakery, Argyle Wines, Honey Mama's, Wellspent Market, FINEX Cast Iron, and Coava Coffee!
STEELPORT Knife Co. – 3602 Northeast Sandy Blvd Suite B – Portland, OR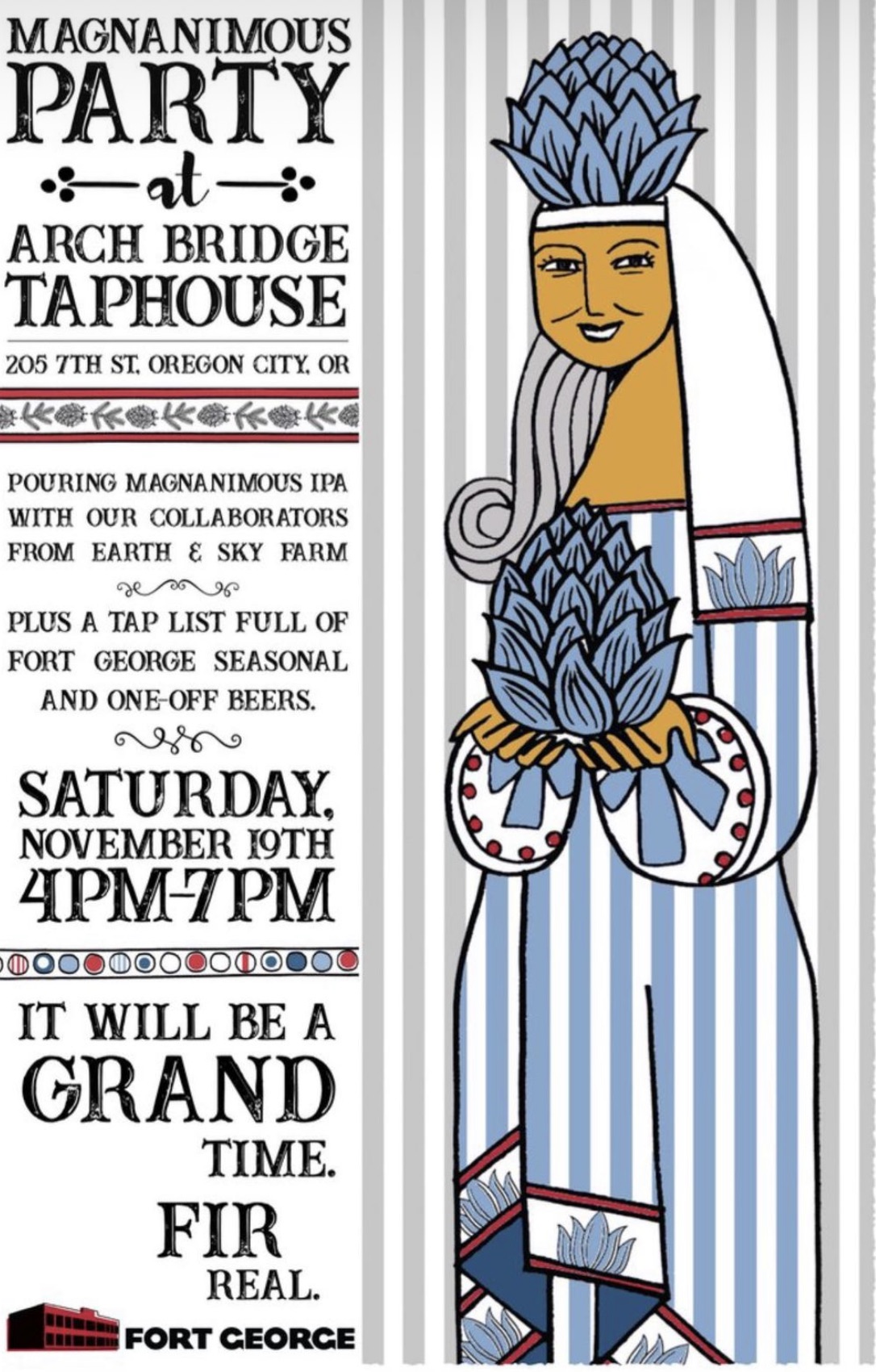 Magnanimous IPA Release Party
Saturday, November 19 – 4:00-7:00pm
The annual release of Fort George's Magnanimous IPA takes place in the city that provides the spruce tips for this annual release. Magnanimous IPA is brewed with spruce tips from Oregon City's Earth Sky Farm and this year it'll be joined by a well rounded lineup of beer from Fort George.
In addition to Magnanimous IPA on tap, the tap list includes Dismal Nitch Schwarzbier, Cathedral Tree Oak Fermented Pilsner, Cocomo – Hazy IPA with Coconut and Coffee, Bananaza, 2021 Etym Barleywine, Crysknife, Suicide Squeeze IPA, and Power Cycle.
Arch Bridge Taphouse – 205 7th St – Oregon City, OR
pFriem X Nebulous World Cup Viewing Party
Sunday, November 20 – Sunday, December 18 – 8:00am-Close
The World Cup returns on Sunday and Nebulouse Taproom will be hosting pFriem Family Brewers for the month-long event. Nebulous Taproom will begin the World Cup with eight pFriem beers on tap, including $4 13oz pours pFriem Pilsner! Plus, giveaways during all US matches! The first USA match is on Monday at 11:00am.
Nebulous Taproom – 11645 SW Beaverton Hillsdale Hwy – Beaverton, OR