Weekend In Beer – Beginning November 23, 2022
|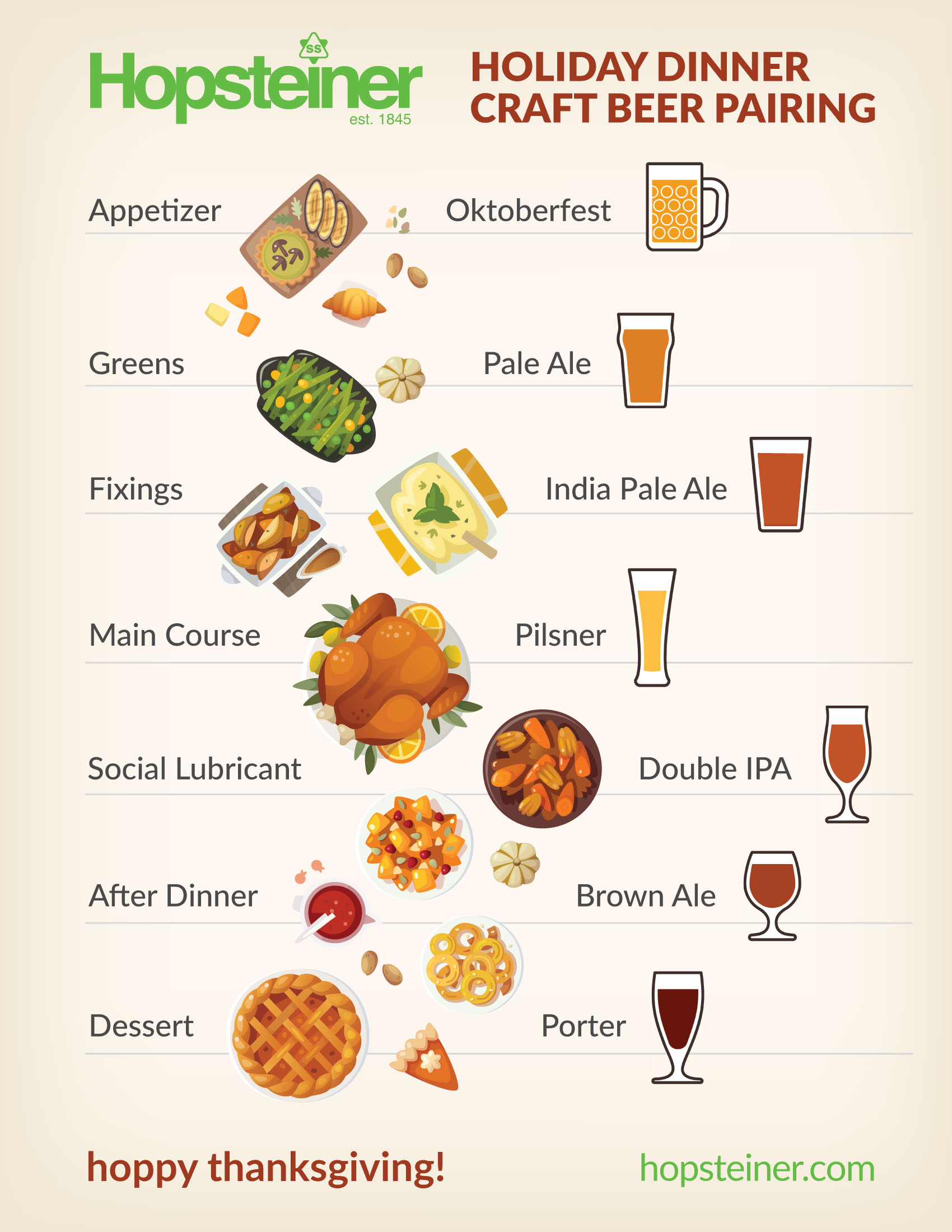 As we approach Thanksgiving, there's plenty of beer events to keep this a busy, extended weekend. Things kick off tonight with two anniversaries, 22 years for Walking Man Brewing and 8 years for Civic Taproom & Bottle Shop.
Of course with Black Friday only a day or so away, this means it's also a Black Beer Friday with many events around the region. Look for these at McMenamins 23rd Avenue Bottle Shop, Block 15, Ecliptic Brewing Moon Room, Uptown Beer Co. and a few others.
To get you planning for the weekend ahead, here are our recommended beer events…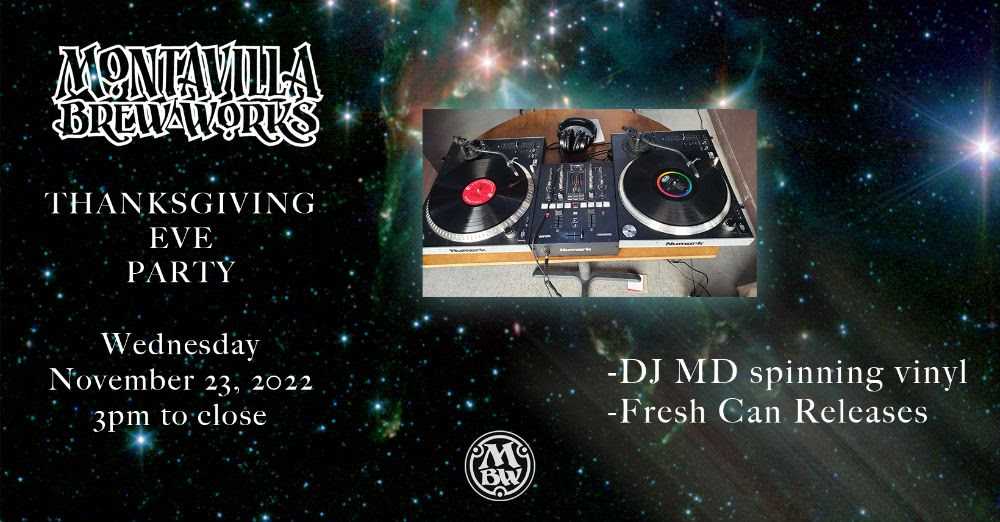 Montavilla Brew Works Thanksgiving Eve Party
Wednesday, November 23 – 3:00pm-Close
Celebrate Thanksgiving Eve at Montavilla Brew Works as they release three beers. Plus, DJ MD will be spinning an eclectic vinyl mix of soul jazz, funk, rock, Motown and everything in between.
Here's a preview of the three beers being released.
Palantir – Dark Lager: German-style dark lager is rich with complex notes of cocoa powder, roasted coffee and mocha truffles. 6.2% ABV
Lil' More Righteous – Session IPA: Full of piney and dank hoppy goodness, but with a gentler kick! Brewed with Simcoe & Strata hops. 4.8% ABV
Old Fellowship – Barleywine: One of the strongest beers brewed at MBW! Full of rich, malt flavors and dark fruit aromas. Surprisingly drinkable for its strength. Will cellar quite well at cool temps. 9.2% ABV
Montavilla Brew Works – 7805 SE Stark St. – Portland, OR
Walking Man Brewing 22nd Anniversary
Wednesday, November 23 – 3:00-8:00pm
Walking Man Brewing celebrates its 23rd Anniversary with three beer releases that includes Staggering Monk, Cellered Jaywalker 2017, and Cellered Iron Man. Enjoy these and all other beers at $1.00 off. Plus, live music from Megan Alder and Bill Shelton will be performed under the brewery's heated Pavilion.
Walking Man Brewing – 240 SW 1st St. – Stevenson, WA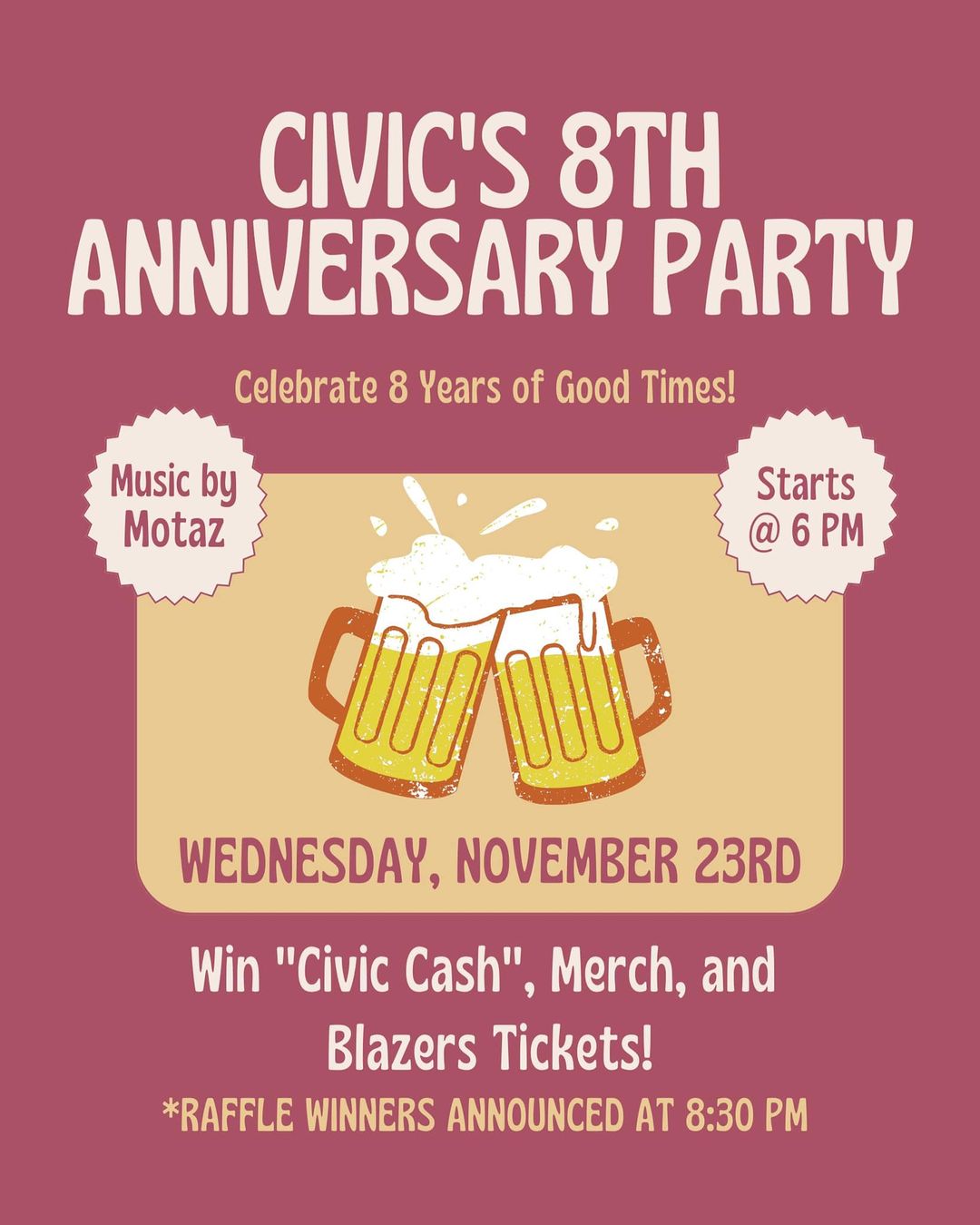 Civic Taproom 8th Anniversary Party
Wednesday, November 23 – 6:00pm-Close
A spot that is always happening prior to a Timbers match is celebrating its eight year this evening. The Civic Taproom will be raffling off Civic Cash, merch, and Blazers tickets for the Hornets game on December 26. To kick things off, DJ Motaz will be starting the party off at 6:00pm.
Civic Taproom & Bottle Shop – 621 SW 19th Ave – Portland, OR
Pitch Black Friday
Friday, November 25 – 10:00am-10:00pm
Black Friday is celebrated at McMenamins 23rd Avenue Bottle Shop with some great dark beers on tap. Take a peek at the list below.
Fort George Brewery: Matryoshka 2022 w/ Vanilla and Ginger
Firestone Walker Brewing Company: Firestone 26 (XXVI) Anniversary Ale
Fremont Brewing: B-Bomb
pFriem Family Brewers: Bourbon Barrel Imperial Stout
Prairie Artisan Ales: Christmas Bomb!
McMenamins Edgefield Brewery: Bottle Shop Birthday Beer 2022
McMenamins Crystal Brewery: Crystal's Curse Black IPA
McMenamins Breweries: Terminator Stout
McMenamins 23rd Avenue Bottle Shop – 2290 NW Thurman St – Portland, OR
Mindy's Beer Gear and Friends Open Studio Black Friday Craft Sale
Friday, November 25 – 11:00am-5:00pm
With the holiday shopping season upon us, one excellent gift idea is a handmade accessory from Mindy's Beer Gear that's made from craft brewery packaging and marketing material. Mindy will have her entire inventory of beer gear upcycled from beer packaging on display that includes wallets, luggage tags, pet supplies, beer holsters, bracelets, fanny packs and more!
Mindy's Beer Gear – 2225 NE 106th Ave. – Vancouver, WA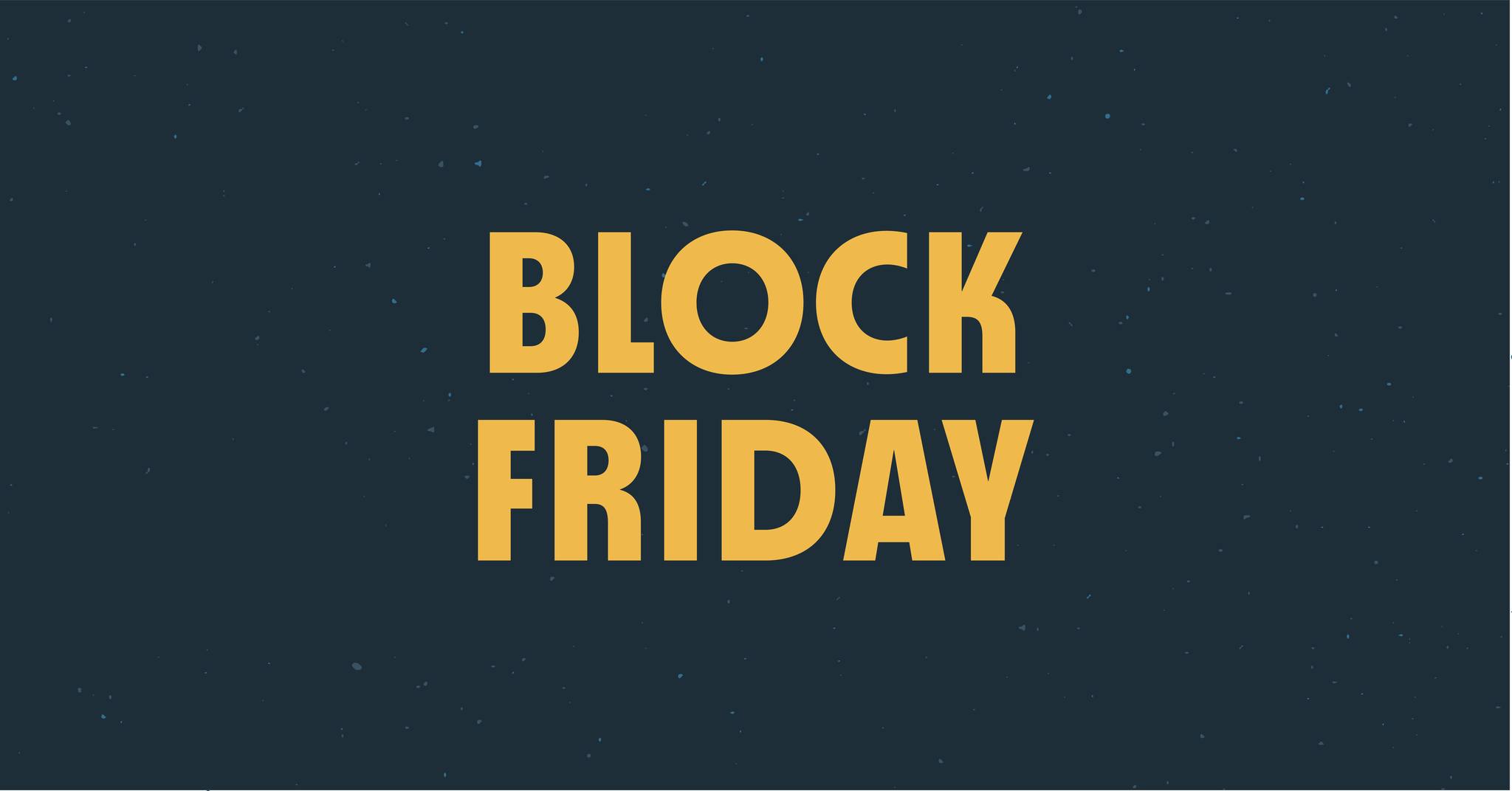 Block Friday
Friday, November 25 – 11:30am-9:00pm
Block Friday returns on Black Friday with some rare beers from the Block 15 cellar. There will 20 different vintage beers available for purchase. This includes multiple vintages of Cassidy, Imagine 2018 Belgian Chocolate, and more! Block 15 will also be offering last chance 4-packs and discounted merch.
Block 15 Brewery – 3415 SW Deschutes St. – Corvallis, OR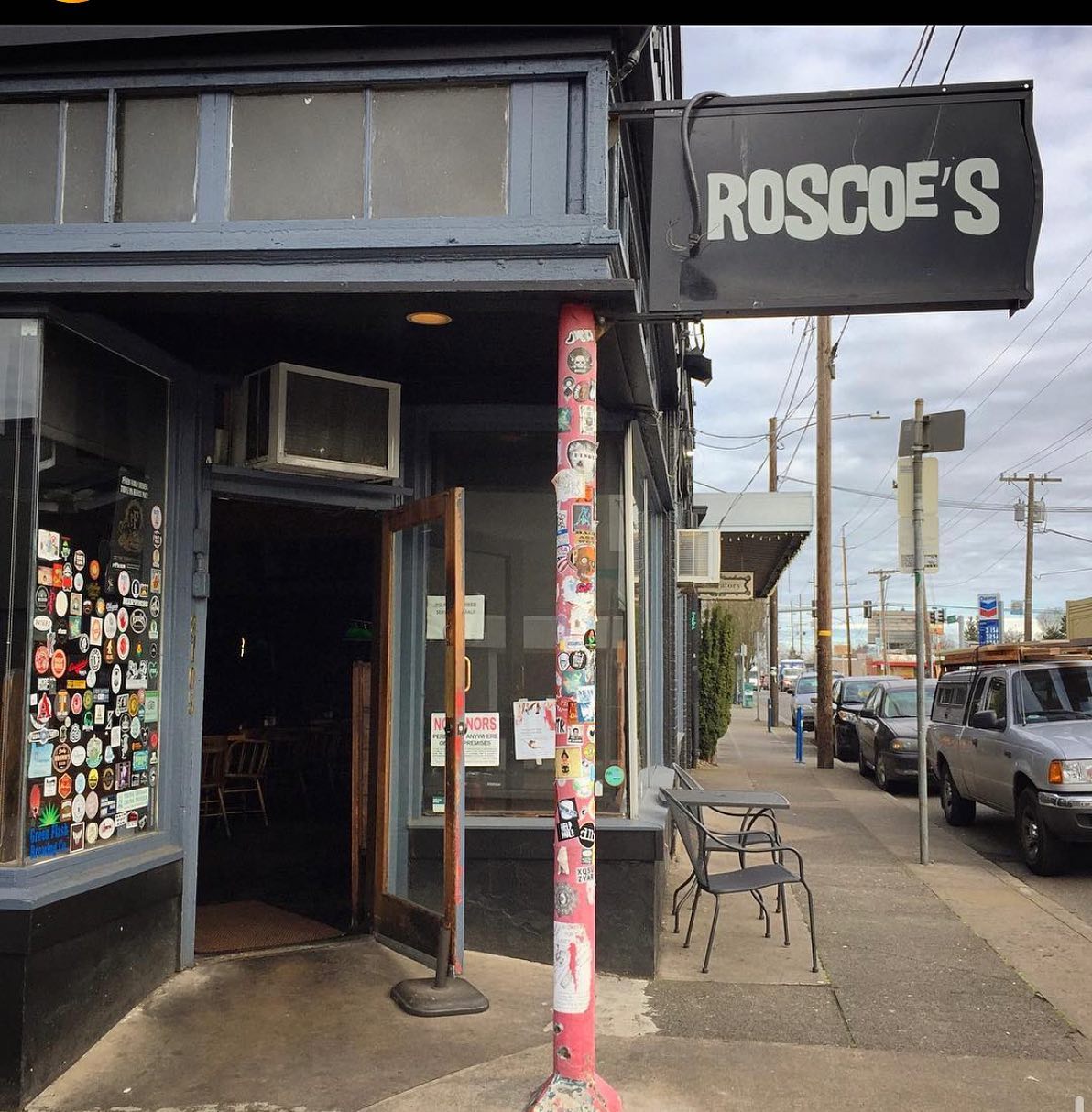 Roscoe's Black Friday Holiday Summit
Friday, November 25 – Noon-11:00pm
Roscoe's Black Friday Holiday Summit is upon us and will be the perfect escape during the evening on Black Friday. There will be Vintage Kegs, Holiday beers, and Holiday Flavors!
A few of the breweries and beers to be featured will include: Shmaltz Brewing 2011 Genesis 15:15, pFriem Belgian Christmas, De Dolle Stille Nacht, Vintage Samichlaus, Firestone Walker Mocha Dolce, New Belgium Oh Sweetie Tart Gingerbread, Anchor Christmas and more.
To make sure you can sample this large array of beers, taster trays will be available.
Roscoe's – 8105 SE Stark St. – Portland, OR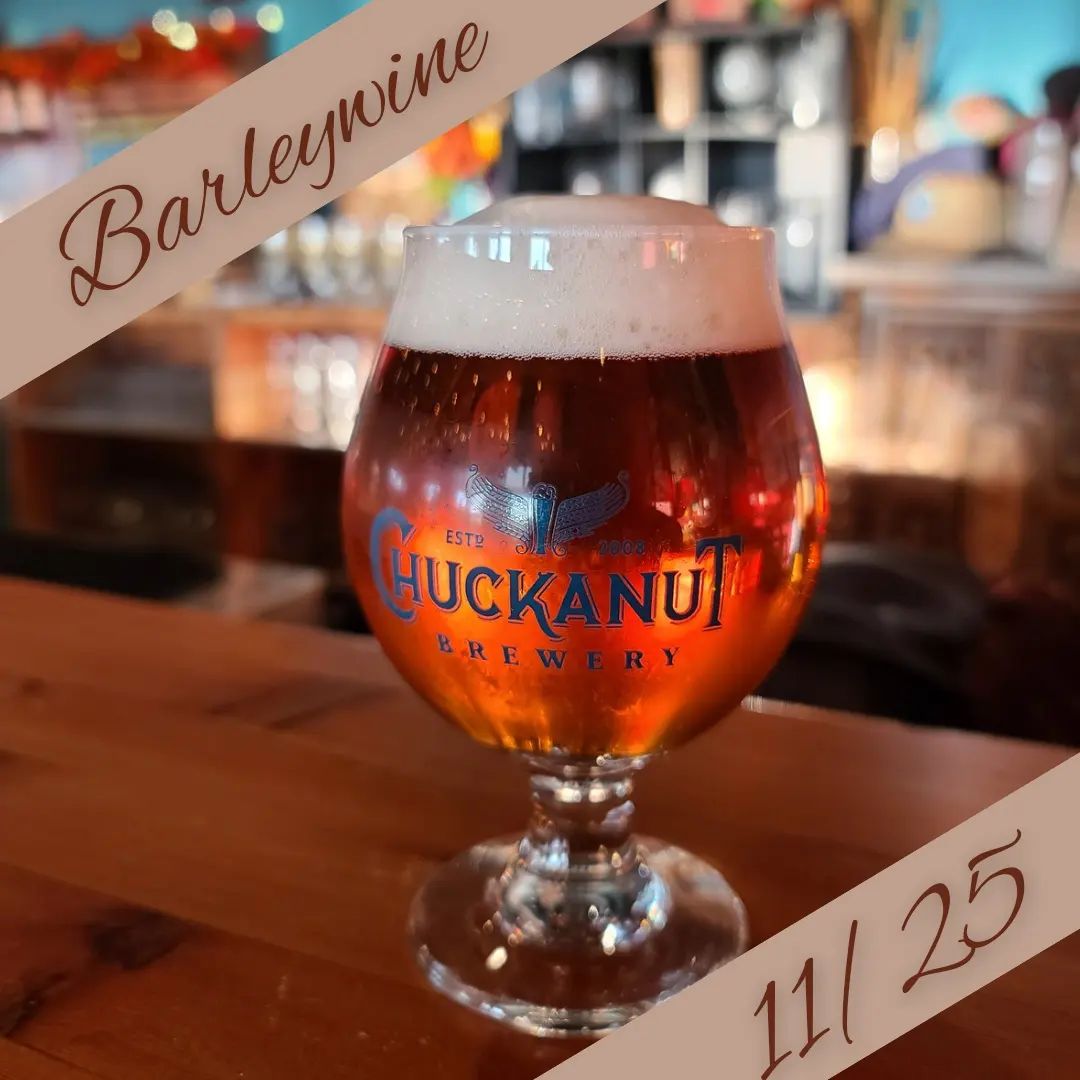 Chuckanut Brewery Black Friday
Friday, November 25 – Noon-9:00pm
Perfect for Black Friday, Chuckanut Brewery will tap Chuckanut Barleywine made in collaboration with North Fork Brewery. This big beer is a strong, reddish golden ale that sits at 10.3% ABV. Chuckanut Barleywine has the characteristics of a marriage between the American and English style barleywine ale. A whimsical balance of sweetness from Vienna malt and a slight bitterness from noble hops creates a warming palate and dry finish.
Chuckanut P. Nut Beer Hall – 920 SE Caruthers St – Portland, OR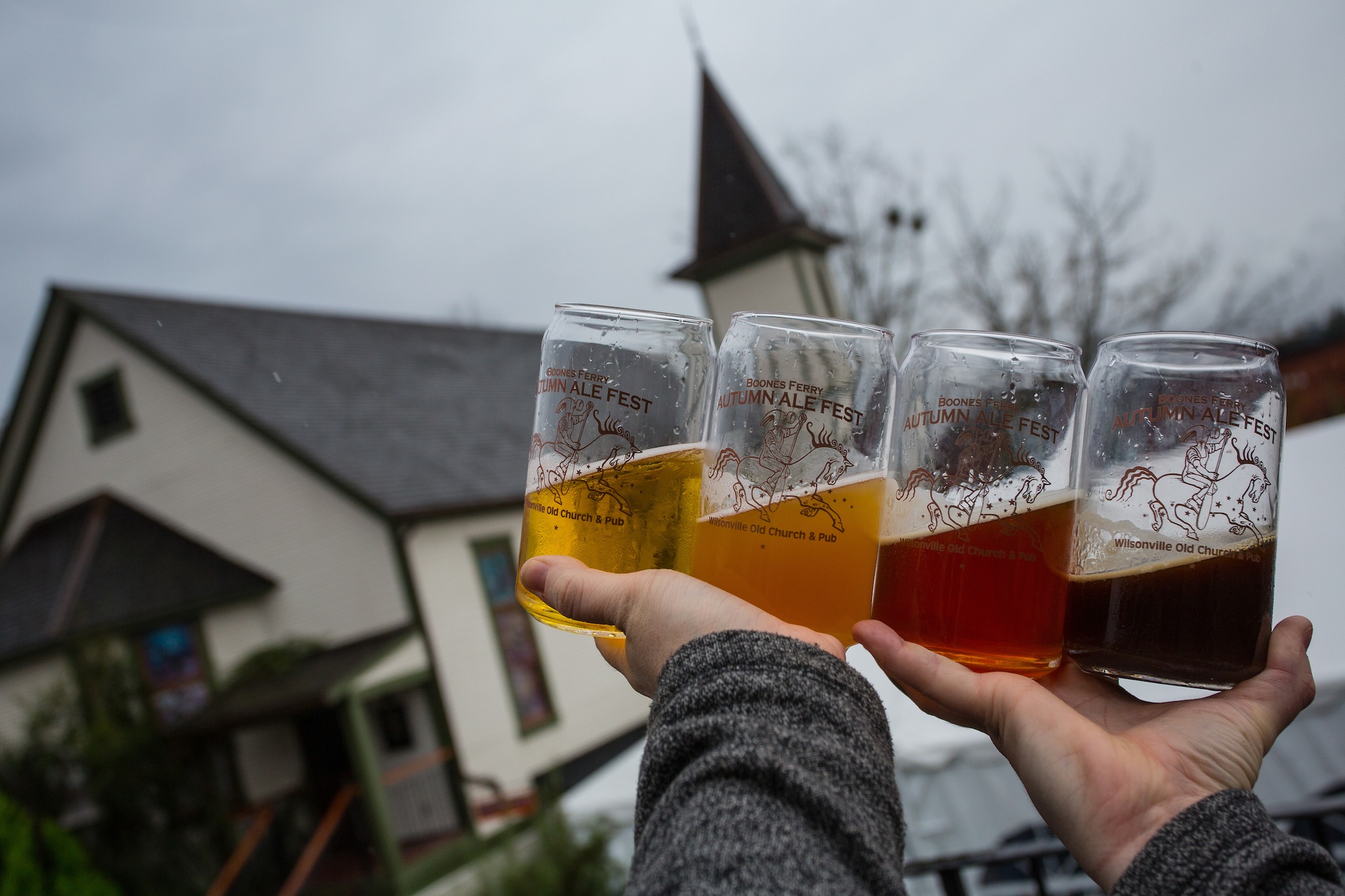 8th Annual Boone's Ferry Autumn Ale Fest
Saturday, November 26 –  Noon-5:00pm
Autumn is in full swing and McMenamins celebrates the season with the 8th Annual Boone's Ferry Autumn Ale Fest. Taking place at McMenamins Old Church and Pub in Wilsonville, this annual beer fest will bring together 14 beers and ciders from McMenamins and local guest breweries. The winning brewer takes home the coveted title in the War for the Oar.
McMenamins Old Church And Pub – 30340 SW Boones Ferry Rd – Wilsonville, OR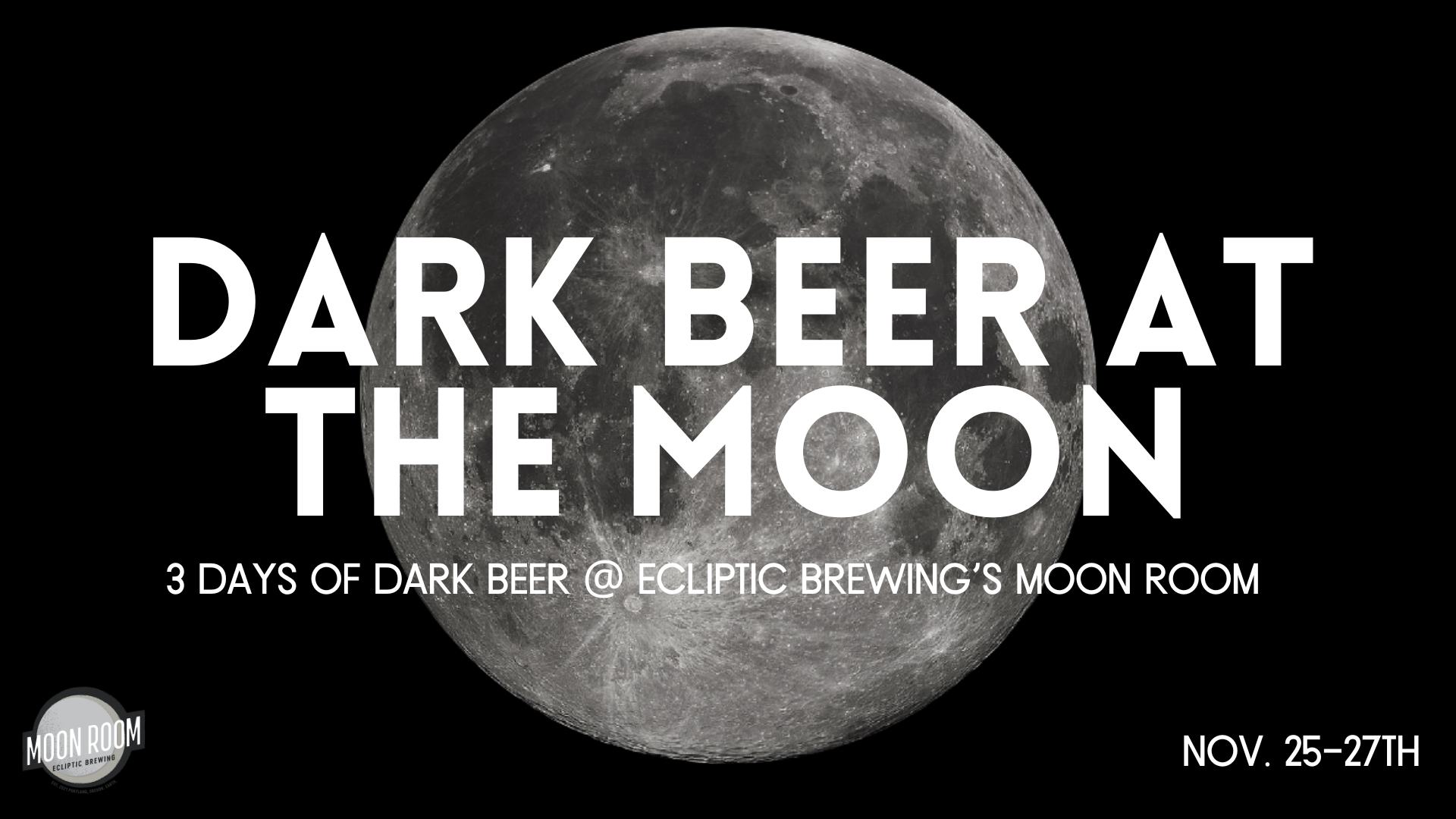 Dark Beer at the Moon
Friday, November 25 – Sunday, November 27 – Open-Close
Ecliptic Brewing Moon Room is set to host the three day Dark Beer at the Moon event. Dark beers will be taking over the Moon Room.
The Dark Beer At The Moon Taster Tray will feature: Capella Porter, Moon Room Series: Schwarzbier, Phobos Single Hop Red Ale, 2022 Bourbon Barrel-Aged Capella Porter, 2022 Oort Imperial Stout, and 2021 Barrel-Aged Oort Imperial Stout Linzer Torte Edition.
Hours for Dark Beer at the Moon are Friday 1:00-11:00pm, Saturday and Sunday 4:00-10:00pm.
Ecliptic Brewing Moon Room – 930 SE Oak St – Portland, OR
Buckman Makers Market & Crawl
Friday, November 25 – 1:00-6:00pm
Shop local artists and makers this Black Friday by joining local makers in the Buckman neighborhood of Portland. Three local breweries will host local artists and makers while patrons can shop with a drink in hand at the Buckman Makers Market & Bar Hop!
Find fun, unique gifts for you, your family and your friends! Products will be a wide range of items from clothing, candles and home accessories, to jewelry, art and more!
Ecliptic Brewing – Moon Room – 930 SE Oak St – Portland, OR
Cascade Brewing Barrel House – 939 SE Belmont St – Portland, OR
Rogue Eastside Pub & Pilot Brewery – 928 SE 9th Ave – Portland, OR
The Maker's Fair Holiday Markets
Saturday, November 26 – Noon-6:00pm
Hammer & Stitch Brewing Co and ASSEMBLAGE are teaming up once again to showcase Greater Portland's outstanding maker network while making holiday shopping fun, festive and meaningful. The Makers Fair returns as several, small-scale Holiday Markets held inside Hammer & Stitch Brewing Company in Slabtown. Three events are scheduled, with10 different local artisans selling their handmade goods at each market for a total of 30 makers in all.
All ages are invited to shop these unique markets and enjoy an afternoon of community togetherness. Plan to drink and dine as well. Hammer & Stitch offers a full menu of upscale pub fare and tasty snacks, in addition to house-crafted beers and other beverage options.
Hammer & Stitch Brewing – 377 NW Wilson St. – Portland, OR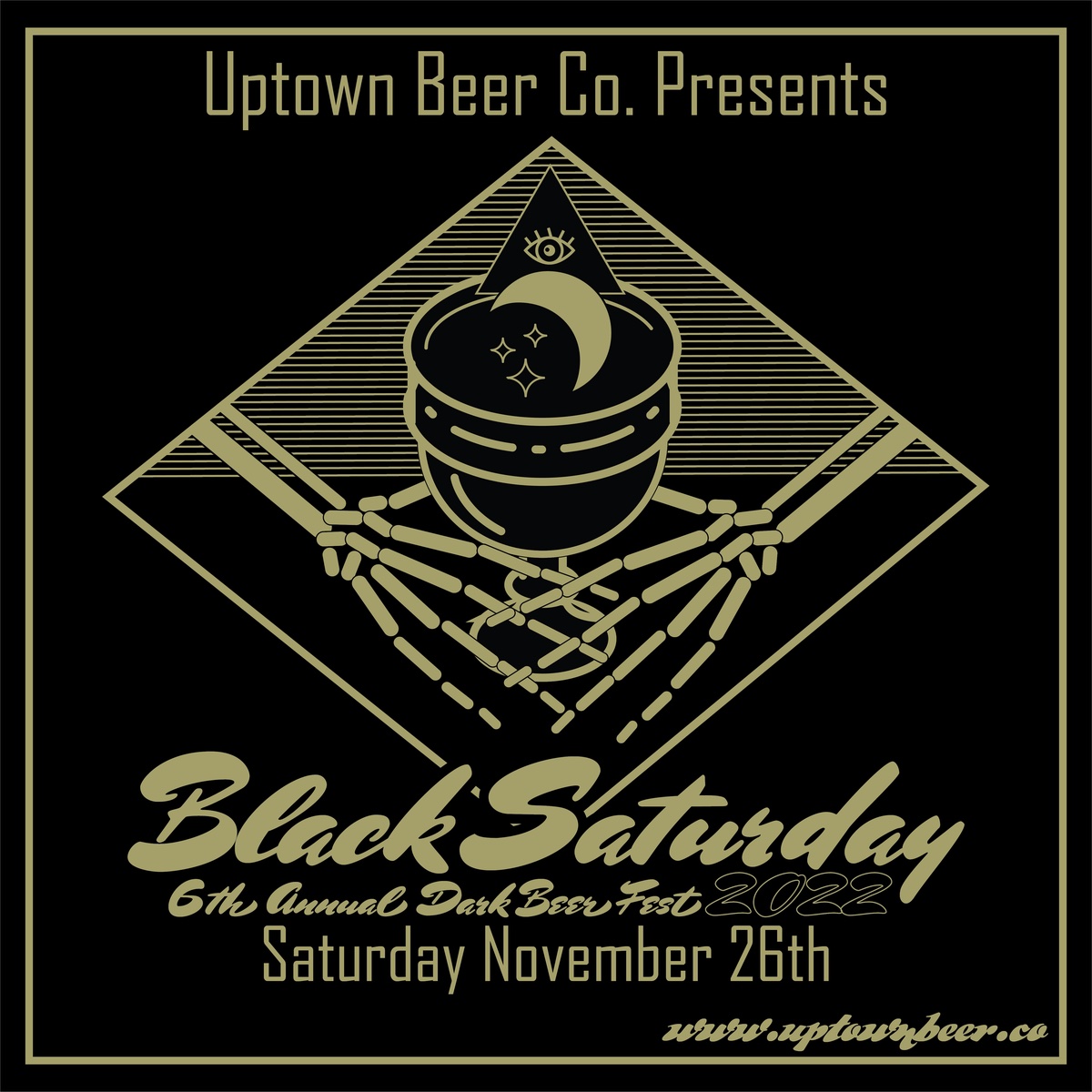 Black Saturday – 6th Annual Dark Beer Fest
Saturday, November 26 – 6:00-9:00pm
Join us for the 6th Annual Black Saturday Dark Beer Fest. Enjoy a commemorative pint glass, sticker and 5 tasting tickets. We will have 25 Dark Beers with the vast majority being Barrel aged and over 10% ABV! This year features over 20 dark beers from BinaryBrewing.co, Crux Fermentation Project, Fremont Brewing, Ex Novo Brewing, pFriem Family Brewers, Firestone Walker Brewing, Matchless Brewing, Georgetown Brewing, Modern Times Beer, Pelican, Alesmith, Stormbreaker, and more!
Tickets are $30 each and includes a commemorative pint glass and just 5 tasting tickets. Burgers will be smashed by MidCity SmashedBurger and rare and aged bottles will be available for purchase. Advance tickets can be purchased by clicking here.
Uptown Beer Co. – 6620 SW Scholls Ferry Rd. – Portlland, OR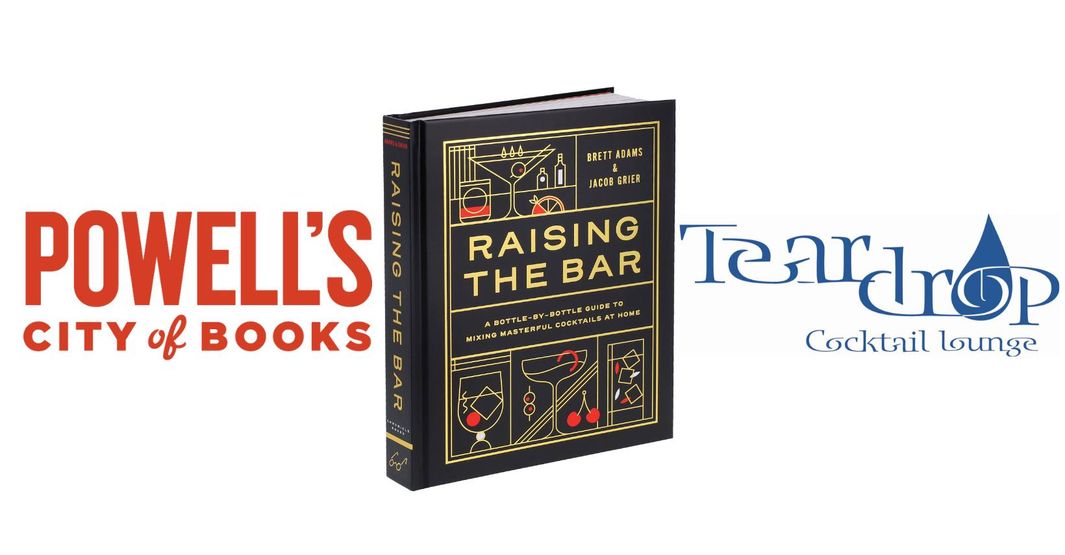 Raising the Bar Book Release
Tuesday, November 29 – 7:00pm
Two local authors and bartenders, Brett Adams and Jacob Grier, are set to release a new cocktail book, Raising the Bar. Published by Chronicle Books, this 304 page book brings together some enticing cocktail recipes that can be easily prepared at home to become a much better mixologist.
Raising the Bar will bring forth cocktail ideas for a wide array of spirits. As the book progresses, each chapter introduces a new bottle and explains how it opens new possibilities for cocktails. Then each chapter builds upon the previous one that makes for a nice progression the culminates with 200 recipes.
The book release will take place at Powell's at 7:00pm where Brett and Jacob will talk about home bartending. Once this is completed, they'll stroll on over to Teardrop for a special menu of cocktails drawn from the book, highlighting all 25 bottles featured in Raising the Bar.
Powell's City of Books – 1005 W Burnside St. – Portland, OR
Teardrop Cocktail Bar – 1015 NW Everett St. – Portland, OR