What A Weekend! Attending the 2017 Firestone Walker Invitational Beer Fest
|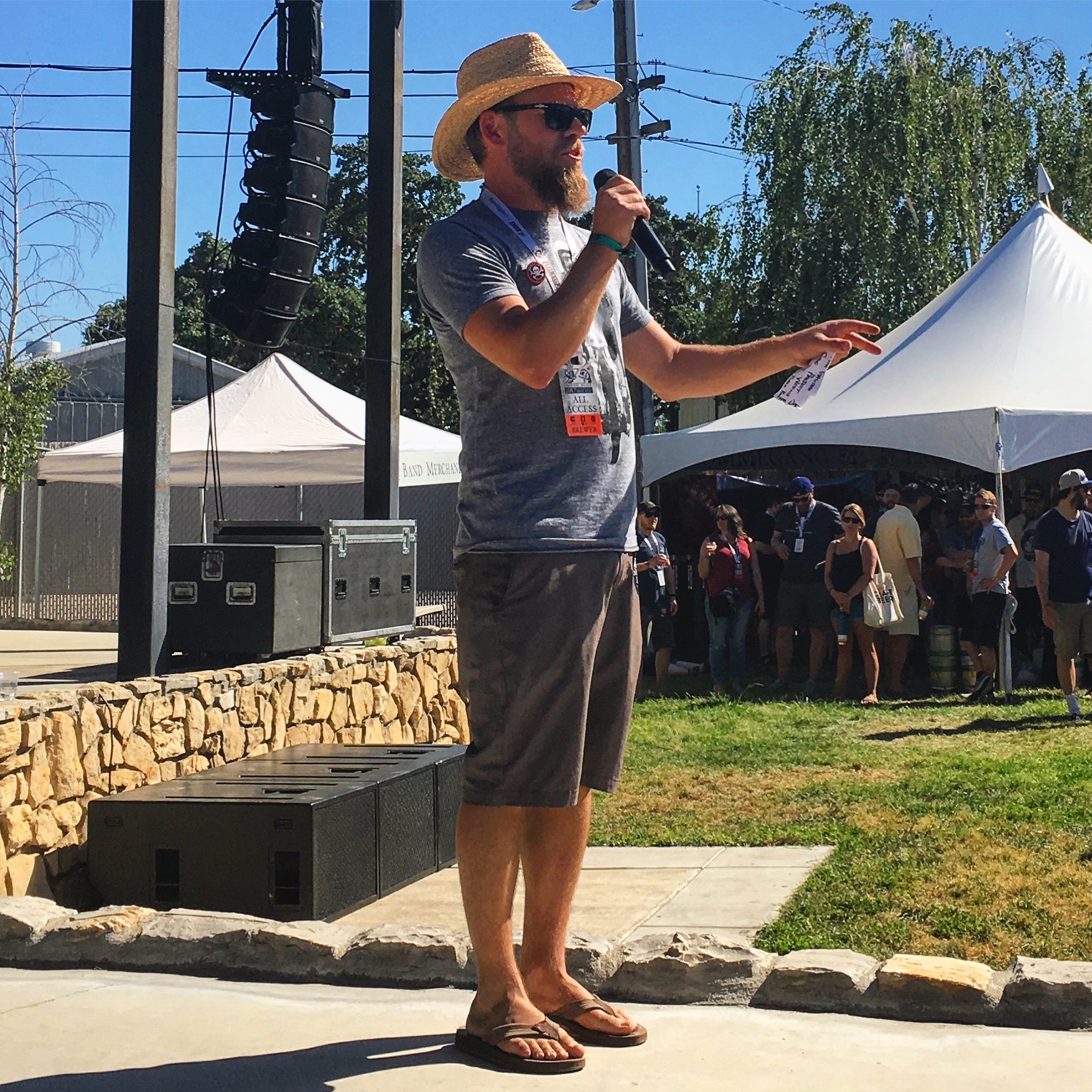 Six years in and once again the Firestone Walker Invitational Beer Fest (FWIBF) has lived up to its reputation as being one of the premier beer festivals around. Hosted by Firestone Walker Brewing, this festival is so popular that this event sells out each year in a matter of minutes.
We have been making our way down to the FWIBF each of the festival's six years and can attest that this is one of the best beer festivals in the country. Each year Matt Brynildson, brewmaster at Firestone Walker invites his favorite 50 or so breweries from around to globe to converge upon Paso Robles, California. And each of these breweries brings beers that both beer aficionados and the casual beer drinker will be impressed with. With unlimited 3 oz. pours and food all included in the ticket price the FWIBF is essentially the west coast answer to SAVOR, the annual event held in Washington D.C.
So this year our travel itinerary took us once again with a short flight from PDX into San Jose and then on a 2-1/2 hour drive south to Paso Robles, California. It's a nice, easy drive down Highway 101 that takes you through some sparse populated areas of California's Central Coast.
Upon our arrival we were able to tour Firestone Walker's $15M expansion of its brewery. Completed just days prior to our arrival this expansion could not have come any sooner for the brewery. As Firestone Walker co-founder David Walker told us, "We were two years too late on this expansion." Its sessionable, easy drinker, 805 Blonde Ale is the main reason for its recent production expansion.
This new expansion saw the installation of a new 250-barrel brewhouse manufactured by Huppmann of Kitzingen, Germany that essentially doubles its former capacity. The brewery is now capable of producing up to 600,000 barrels of beer annually. It is also designed to work alongside its two existing brewhouses.
Not only does this allow for expanded production it also allows the brewery to reduce its current 24-hour, 7 day week brew schedule. Plus as Walker puts it, "More opportunities to do more variations of our barrel aged beers!"
Now onto the main reason for making the trek down to Paso Robles, lets discuss the festival itself. For the past few years of the fest Firestone Walker has collaborated with a different festival brewery each year. Three years ago it was 3 Floyds, two years ago was Birrificio Italiano, and last year was Russian River Brewing. For 2017 Firestone Walker's Matt Brynildson reached out to Logan Plant of Beavertown Brewery from London, England to collaborate on this year's FWIBF beer, West Side Beavo. This beer is a hop forward lager and was also canned and will be making its way through Firestone Walker's distribution network in the coming weeks. The can's artwork is great just as the beer inside.
Beyond the FWIBF collaboration beer there were upwards of 55 breweries pouring its beers, the most ever for this six year festival. And the "Invitational" in the name of the festival is not an afterthought. Firestone's Brynildson chooses each and every brewery invited to the fest. Some are long time friends of his while others are breweries he admires and would love to host. Gaze from the list below to see the caliber of breweries involved.
The biggest challenge to day is determining an action plan of all of the breweries and beers to seek out in the 5 hour window (6 hours for those that purchase the VIP Ticket Package). But with a list like this one can do no wrong. Almost every imaginable beer style was pouring that will satisfy any beer palate around. Some of our highlights this year included the following ten beers in no particular order and somewhat based on memory.
Garage Project – Yuzu Rising Sun
Beavertown Brewery – Brose
Fonta Flora – Meemaw Appalachian Wild Ale with Montmorency and Balaton Cherries
3 Floyds Brewing – LazerSnake
Sun King Brewing – Old Fashioned Elixier
Revolution Brewing – Sun Crusher
Gigantic Brewing – Massive! aged in Macallan!
Barrelworks – Bretta Rose
Russian River – Scratching Post
Bagby Beer – Sweet Ride
Obviously with so many beers pouring from 55 talented breweries there was not a bad beer to be had. The atmosphere, even in the low 90-degree heat is such a pleasant one. Brewers are the ones usually pouring in the booths and the camaraderie between all of the brewers is very evident as many are behind different brewery's booths joking and talking during the afternoon. But there is a friendly competition each year when it comes to the festival attendees favorite beer.
Previous year Firestone Walker Invitational Beer Fest Recaps:
FWIBF 2012
FWIBF 2013
FWIBF 2014
FWIBF 2015
FWIBF 2016
Each year attendees at the FWIBF vote for the People's Choice for both brewery and restaurant. For the 2017 FWIBF looked as if it was still 2016 as both the brewery and restaurant were repeat winners. St. Louis based Side Project Brewing was voted People's Choice Brewery and local restaurant FishGaucho was voted People's Choice Restaurant. Side Project truly earned this award, as it seemed to have the most consistent longest lines throughout the afternoon.
Here's a photo recap from this year's festivities at the 2017 Firestone Walker Invitational Beer Fest including our brewery tour.