Widmer Brothers Celebrates Green Skies Hazy IPA with a Willamette River Clean Up Party
|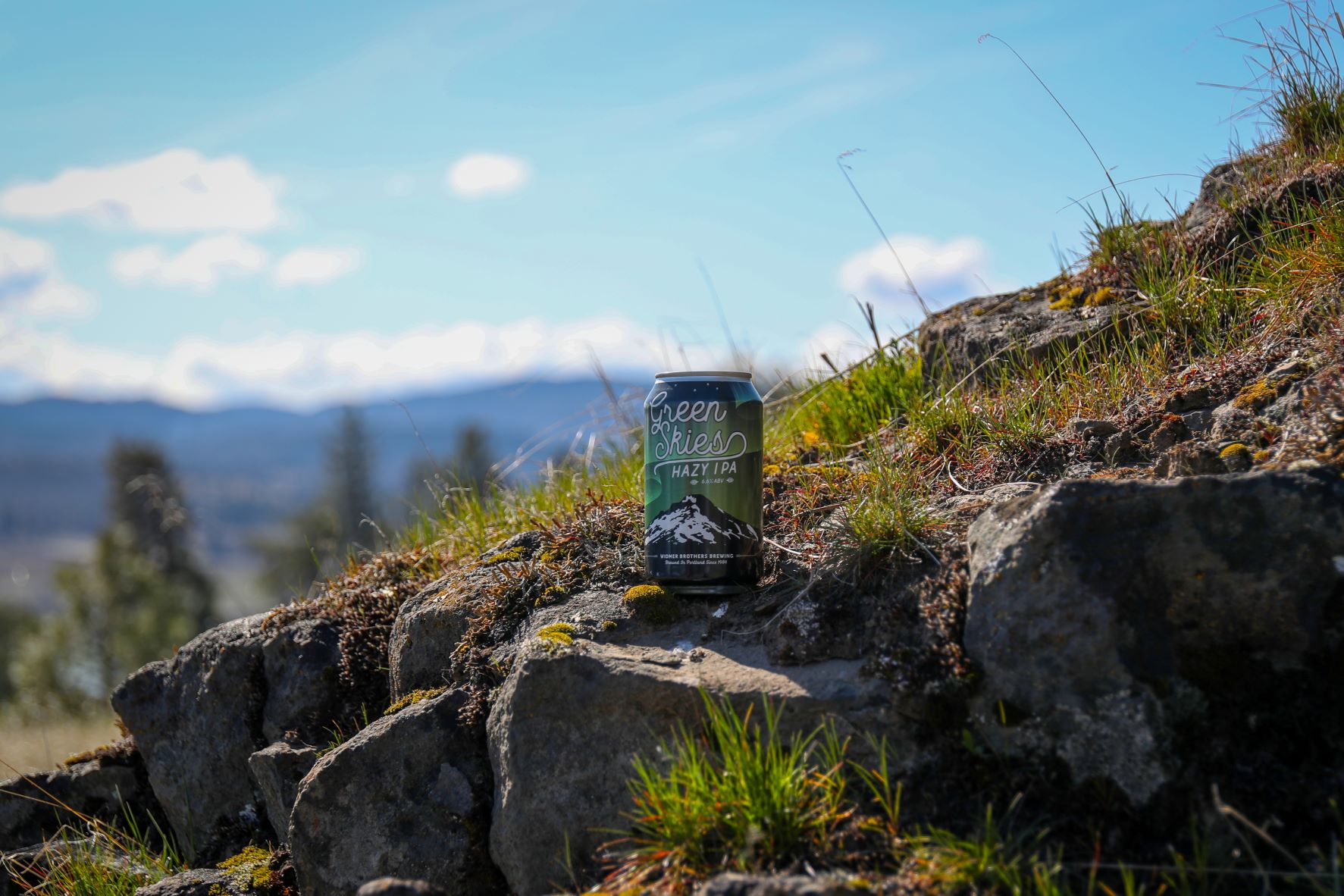 PORTLAND, Ore. – July 28, 2021 – Widmer Brothers Brewing today announced two new clean-up events to celebrate the brewery's new beer – Green Skies Hazy IPA – with a mission to leave the world a little better than how they found it. Widmer Brothers is hosting two Portland-area clean-up events, one with brewery employees and the Portland Trailblazers, and another open to the public at Sellwood Riverfront Park on Thursday, August 5, 2021 from 3-7 p.m. In addition to the clean-up efforts, Widmer Brothers will make a contribution to the River Network, a conservation alliance dedicated to empowering and uniting communities to protect and restore the rivers and other waters that sustain the health of our country.
Green Skies Hazy IPA was born from its Oregon Beer Award-winning hazy imperial IPA of the same name, with Pacific Northwest adventurers in mind. Brewed at 6.6% ABV, the beer is bright and fruity, with a light malt backbone and juicy finish.
"Green Skies Hazy IPA was brewed for all of us in the Pacific Northwest to bring with us and explore our abundance of amazing outdoor landscapes in the region," said Jake Neilson, brand manager of Widmer Brothers Brewing. "Of course we felt it was necessary to launch this beer with some clean-up efforts around Portland to make sure Oregon stays beautiful and adventure worthy."
Both events for the beer are hosted in collaboration with environmental stewardship organization and long-time nonprofit partner SOLVE. The Green Skies Hazy IPA celebration will kick off with an employee-only clean-up effort including teammates from Widmer Brothers Brewery and the Portland Trailblazers on July 29 in the Eliot neighborhood, where the Widmer Brothers Brewery is located.
On Thursday, August 5, Widmer Brothers and SOLVE are hosting a community clean-up party that is open to the public at Sellwood Riverfront Park; the work party will take place from 3-5 p.m., and the after party will take place from 5-7 p.m., with snacks and plenty of Green Skies Hazy IPA.
The Sellwood Riverfront clean-up is for registered participants only, so please visit https://www.solveoregon.org/opportunity/a0C1I00000QFnx0 to learn more, register, and celebrate with us.
These clean-up efforts run in harmony with the existing sustainability efforts at the brewery itself. For many years, the Widmer Brothers Brewery on North Russell Street in Portland has been a leader in brewing industry sustainability:
Every beer is brewed with 100% renewable electricity generated by wind and solar power.
The brewing process is extremely water efficient at Widmer Brothers, using 3.77 gallons of water for every gallon of beer brewed, which uses 22% less water than the industry benchmark.
The brewery saves 5,000 gallons of water per day with its industry-first waterless vacuum pump; and 3,600 cans run per week on a the canning line without using any water for rinsing or conveying.
Beers are packaged using 64% recycled packaging.
Widmer Brothers also sends 3,762 tons of spent grain per year to local farms for animal feed.
Green Skies Hazy IPA is available year-round in 6- and 12-packs of 12-ounce cans throughout the Pacific Northwest. For more information on Widmer Brothers Brewing, visit widmerbrothers.com or see what the brewery is up to on Facebook, Twitter and Instagram.