Widmer Brothers Brewing & Portland Gear Partner On New PDX Pils Packaging
|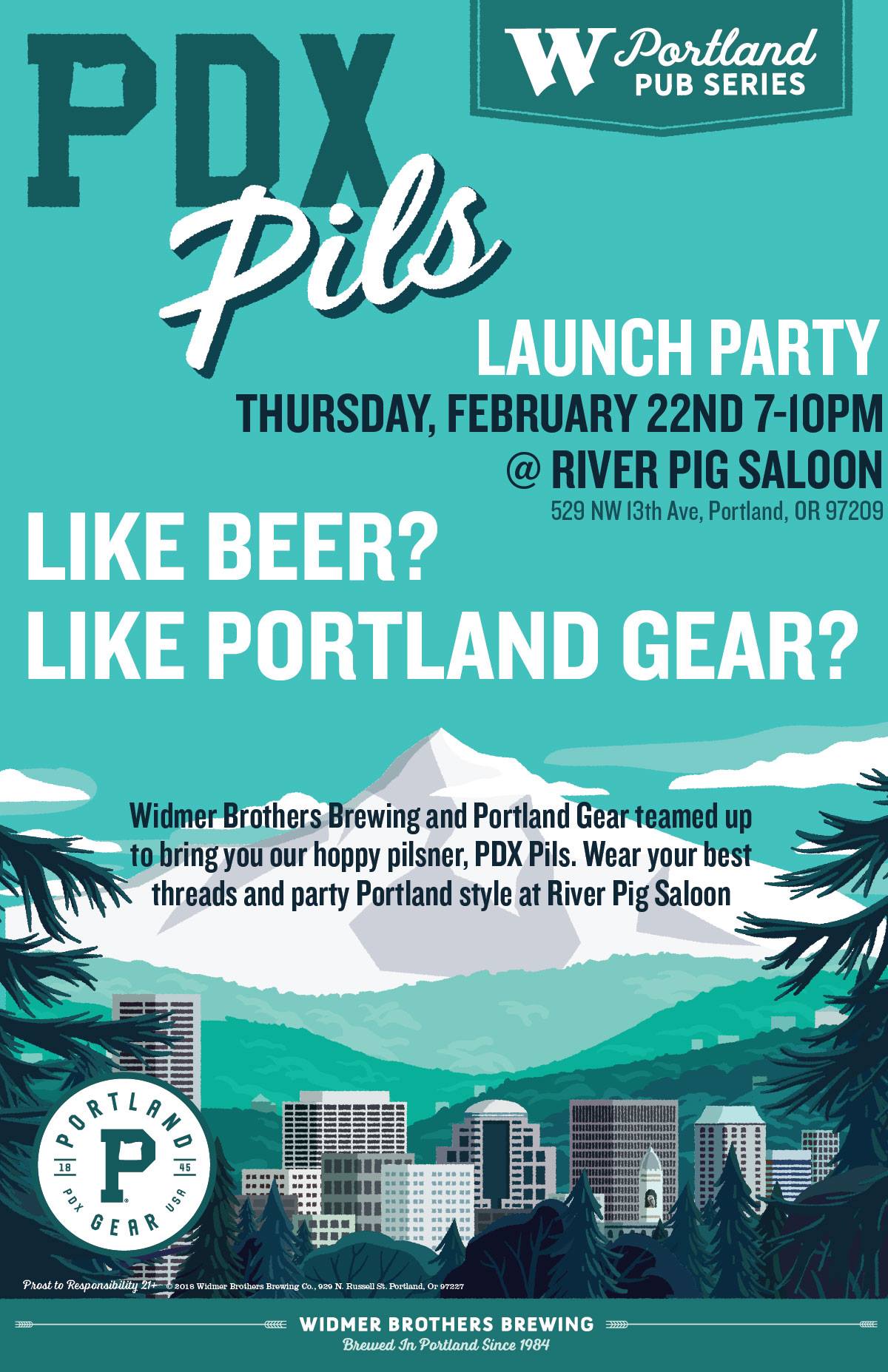 One year ago Widmer Brothers Brewing launched PDX Pils in six-pack bottles after the beer had become a popular hit as a pub only beer. Now 12 months later Widmer Brothers Brewing decided to refresh its packaging of its PDX Pils. In doing so it reached out to Marcus Harvey at Portland Gear.
Widmer and Portland Gear will officially launch the new PDX Pils packaging on Thursday, February 22, 2018 from 7:00-10:00pm at River Pig Saloon in Portland's Pearl District. PDX Pils will be pouring on draft and available in bottles so everyone can see the new look firsthand. In addition to the beer, Portland Gear will give away hats and bottle openers at the event.
Now part of Widmer's Portland Pub Series, PDX Pils has the same recipe as before but will see a brand new look. From collaborating with Harvey at Portland Gear, the new PDX Pils label features Portland Gear's iconic "P" logo.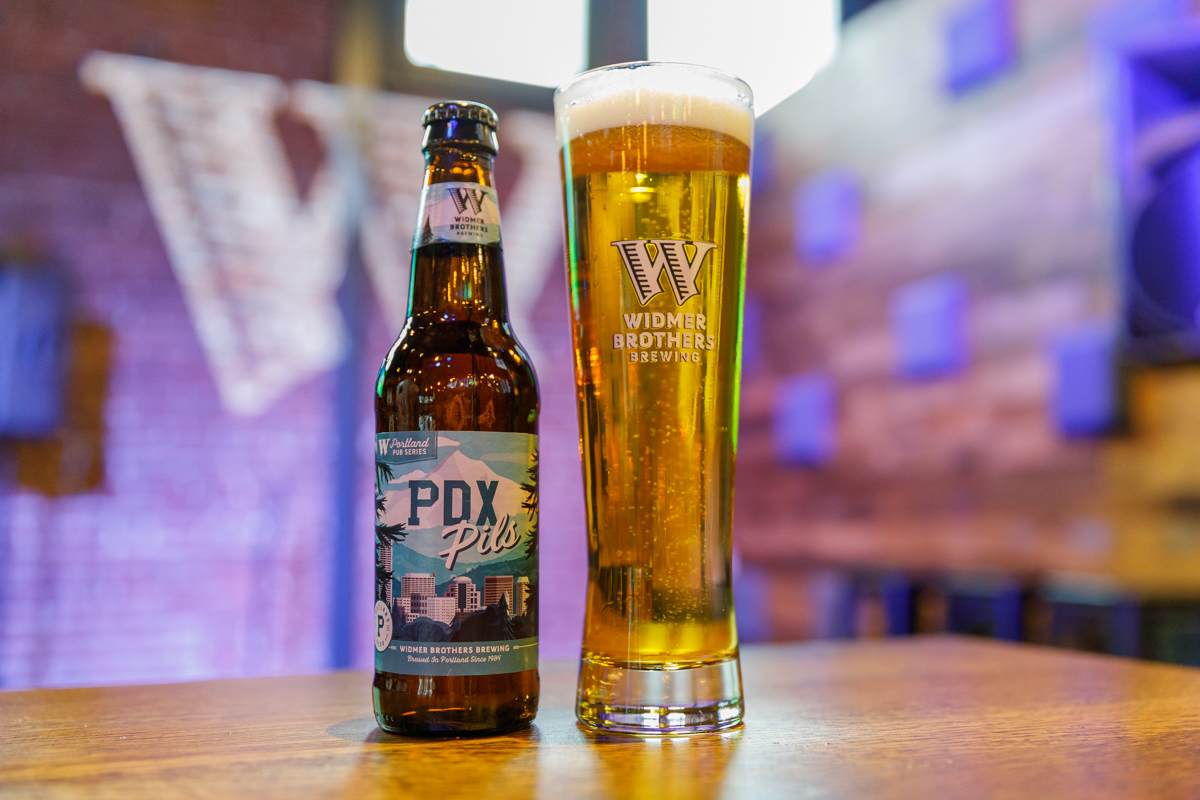 "Kurt and Rob built a legacy here, one that has always drawn me to Widmer Brothers' beer, from my days of drinking Hefe in college, to enjoying one of their small batch brews at their pub now," said Harvey in a statement. "When I first met with their team I pitched the idea of my dream to see the teal P logo on Widmer Brothers' six-packs all over town. The match with PDX Pils is ideal – and I'm thrilled with the result."
PDX Pils:
An ode to our hometown of Portland, PDX Pils is a bright and refreshing hoppy lager. Toasted malts and floral notes are balanced with the crisp hop bitterness and aroma the Northwest is famous for.
MALTS: 2-row and Pilsner
HOPS: Alchemy, Traditional, and Columbia
OG: 11 P
AE: 2 P
ABV: 4.8%
Color: 4 SRM
IBU: 35
Join Widmer Brothers and Portland Gear at River Pig Saloon on Thursday to celebrate the launch of this partnership with Widmer Brothers beer and Portland Gear giveaways.
River Pig Saloon
529 NW 13th Ave.
Portland, OR 97209