Worthy Brewing Celebrates Five Years + 2018 Beer Release Calendar
|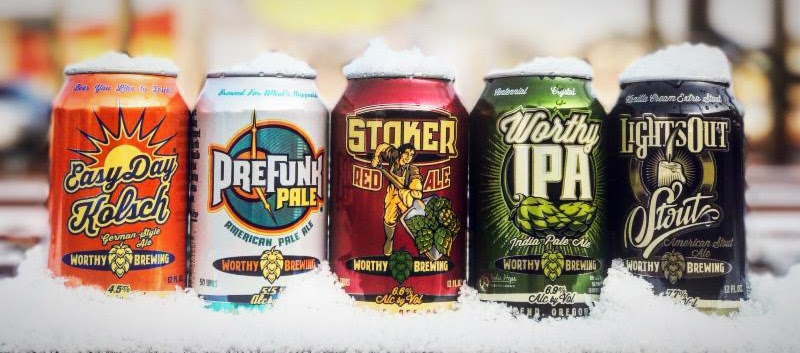 Five years ago Worthy Brewing began brewing beer in Bend, Oregon. During this five-year span the brewery has grown in both its physical size and its distribution reach as it has also adapted to a few changes internally.
On Friday, February 2nd, Worthy Brewing will celebrate its 5th Anniversary with three new beers. This celebratory day will see the official release of Litigator Imperial IPA, 5th Anniversary Pilot Brew, and a Barrel Aged Coffee Lights Out Stout.
Also coming in 2018 will be an update of a few of Worthy Brewing's seasonal beer recipes and the addition of a few new beers. Gain a sneak peak at the brewer's 2018 Beer Release Calendar.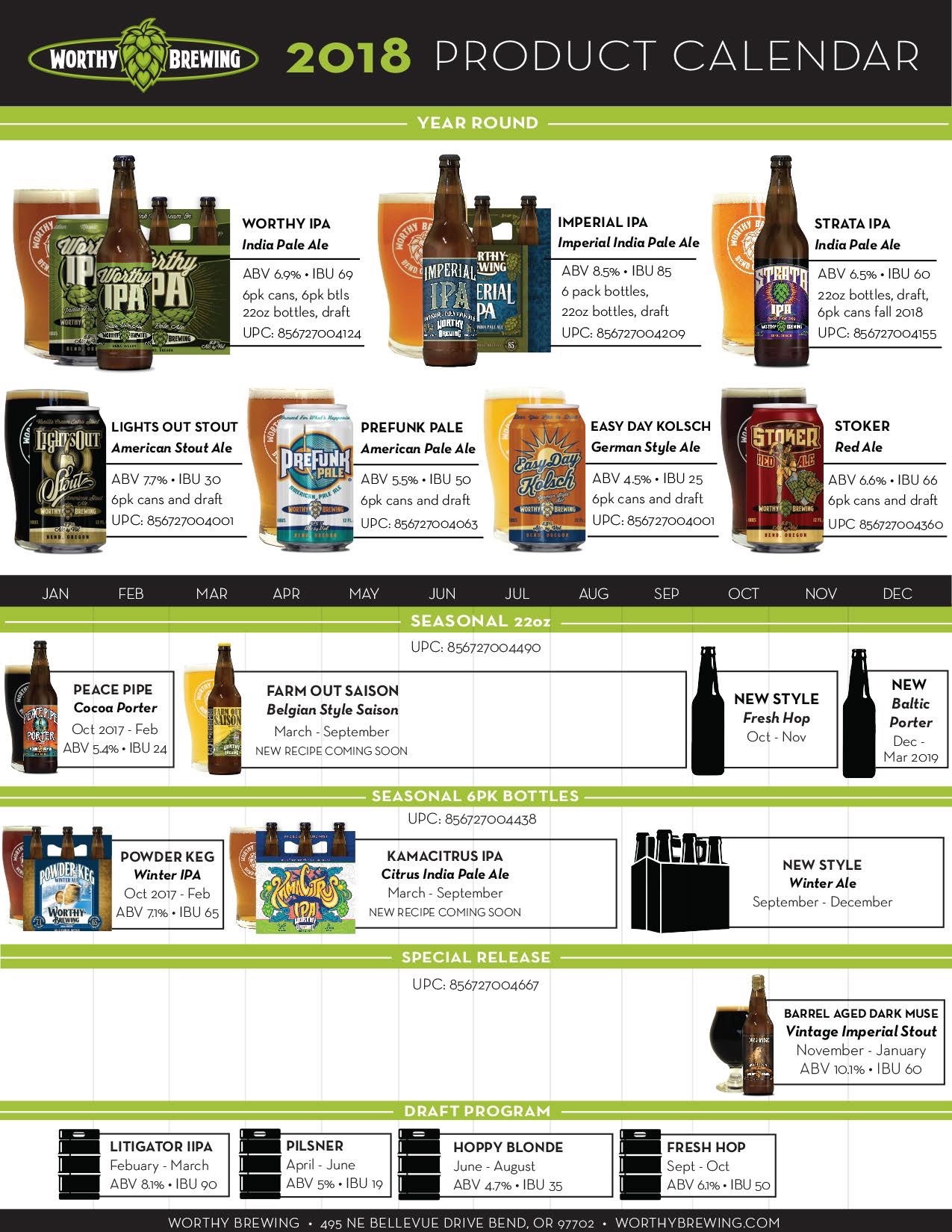 Every month the Pub at Worthy will release beers from its 5-barrel pilot brew system. These beers are one-offs that may never be released beyond the pub, but allows the brew team to experiment with new herbs, fruits, malts, and just about anything that tastes good.
Currently on tap at the Pub as part of these new pilot beers are the following.
Don't Bock Down – a malt forward beers with toffee and chocolate notes that lead the way in this roasty and less than traditional bock.
Badlands Blonde – Feeling charitable? Then why not drink the high desert. All proceeds from this rose-hip and elderberry-infused blonde will be donated to support ONDA.

And make sure to take a few great photographs out in the winter landscape while enjoying a beer from Worthy and enter the #WORHTYWINTER Photo Contest. In January and February Worthy will pick the best photo each month and the winner will be rewarded with a $100 Worthy Gift Card!