Your Busy, Beery Week! Craft Beer Events for the Week of November 30
|
Your busy, beery week! Craft Beer Events for the week of November 30, 2017.
Gigantic Art Show & Sale
6-9 pm Thursday Nov. 30, Saraveza, 1004 N. Killingsworth St.;
What would be a better Xmas present than a 16" x 20" print of one of Gigantic's artist-crafted labels? A selection is on display all month at Saraveza and available for $50. Smaller, label-sized versions will also be for sale and Gigantic beer will be on tap all month long including Pipewrench Gin Barrel Aged Imperial IPA, West Meets East New England-style Hazy IPA, and many more.
Plus, Thursday they'll also be celebrating Gigantic Sales and Marketing Manager, living beer legend and good friend Morgan Miller's birthday.
Dark Days at The Upper Lip
3-11 pm Thursday Nov. 30- Saturday Dec. 2, The Upper Lip, 720 SW Ankeny St.;
Baileys tribute to Imperial Stout returns with five days of rotating tap events at the Upper Lip, upstairs from the taproom:
Thursday: DARKfish Head: Dogfish Head -World Wide Stout, World Wide Stout 2013, Oak Aged Vanilla World Wide Stout, Beer for Breakfast  and more.
Friday: Dark As FFF: Fremont Bourbon Barrel Aged Dark Star,  Dark Star Coffee Edition, Firestone Walker Velvet Merkin, Parabola and Founders Kentucky Breakfast Stout and  Canadian Breakfast Stout
Saturday: Epically Dark: Epic Big Bad Baptist, Epic Big Bad Baptista 2016, Epic Double Barrel Big Bad Baptist 2016 and  more TBA…
22nd Annual Holiday Ale Festival
11 am-9:30 pm Thursday Nov. 30 – Saturday Dec. 2; 11 am-5 pm Sunday Dec. 3, Pioneer Courthouse Square, 701 SW Sixth Ave.; $35 includes 2017 glass and 12 tix. 21 & older only.
Portland's favorite winter beer fest and the only outdoor winter beer festival in the Northwest will feature 55 craft beers, ciders and meads for 2017, all of which are made or blended specifically for the fest, which also includes a number of Meet the Brewer events and specialty and rare beer tappings.Most full pours costs four tickets, and a taster costs one ticket. Certain limited release and special tappings may not be available in full pours, or may cost extra tickets. Additional taster tickets can be purchased for $1 apiece. Previous years' mugs or glasses will not be filled. Express re-entry requires a wristband and the 2017 tasting glass, and is subject to the festival's capacity.
Russell Street IPA Release/Pub Crawl
3-8 pm Friday Dec. 1, Widmer Pub 955 N. Russeol St.;
Widmer Brothers celebrates the release Russell Street IPA, the first In the new Portland Pub Series. This West Coast style IPA has been offered in the pub for a couple of years, and  is consistently the top-seller every time it goes on tap. Innovation Brewer Tom Bleigh and his team could not brew the beer fast enough to keep it on tap at all times. Now available in six packs, the 6.3 percent, 70 IBU beer is the first in the all-new "Portland Pub Series," which features beers that originated in the brewery's 10-barrel pilot brewery.
They're launching the beer with a pub crawl Friday, starting at the Widmer Brothers Pub at 3 pm, then moving on to Crow Bar at 4 pm, The Rambler at 5 pm, and Bridgetown Beerhouse at 6 pm. All stops will have specials, with proceeds from Russell Street sales going to SOLVE Oregon.
Lord of Misrule Bottle Release Party
6-8 p.m. Friday Dec. 1, McMenmanins 23rd Ave. Bottle Shop, 2290 NW Thurman St.' all ages, 21& older to sample
The Lord of Misrule recipe has changed every year since its inception in 2014, and for the first time, this beer is being bottled and available exclusively at the 23rd Avenue Bottle Shop and McMenamins Edgefield. Taste this year's blend, buy a bottle or two and chat with a brewer from Edgefield. The 2017 vintage is a creamy Imperial Breakfast Stout aged in Hogshead Whiskey barrels and blended with barrel-aged organic maple syrup. It's malty with a touch of sweetness and notes of oats, coffee and oak.
Lompoc Garage Sale
Noon-4 pm Saturday Dec. 2, Lompoc Sidebar, 3901 N. Wuilliams Ave.; 21 & over.
It's the holiday shopping season, and Lompoc Brewing has some great deals for the beer lovers on your list at its annual Garage Sale. Visit the barrel tasting room, order up a pint, and find deals on Lompoc merchandise, wearables, and special bottles from the cellar. Available vintage bottles for purchase include 2008 Bob's Memorial Braggot; 2010 Bourbon Barrel Aged Monster Mash; 2010, 2012, 2013 Monster Mash; 2011 Bourbon Barrel Aged Old Tavern Rat; 2011 Bourbon Barrel Aged C-Sons Greetings; 2012 8 Malty Nights; 2013, 2015 C-Sons Greetings; 2014 Double Down ESB; 2014 Bourbon Barrel Aged Dark Side Porter; and 2015 Bourbon Barrel Aged Derail Olde Ale.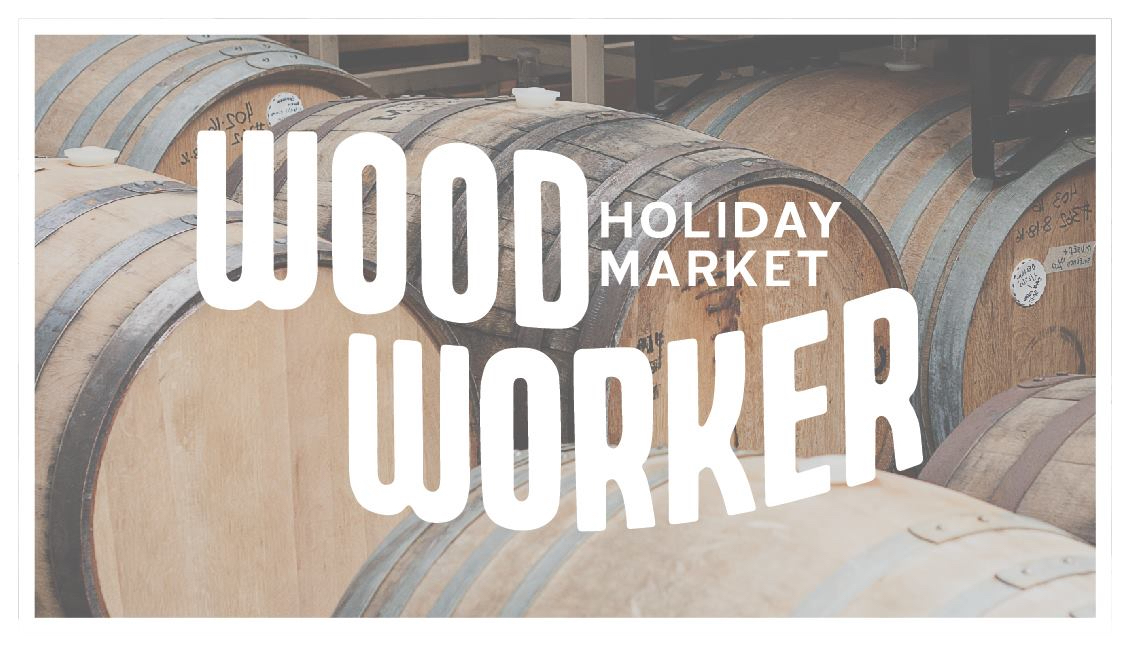 Baerlic WoodWorker Holiday Market
11 am Saturday Dec. 2, Baerlic Brewing, 2235 SE 11th Ave.;
The WoodWorker Holiday Market celebrates all things inspired, made of and evolving from nature's most honest material–wood has inspired scores of artisan makers in and around Portland, including Baerlic beers, as the press release says:
A few times a year, we design and brew beers destined to lead double lives—first as a brewery fresh beer and second as a beer that will aged in oak barrels for months or years at a time. This working of the wood, the evolution of liquid and solid, is the foundation for our ongoing WoodWorker Beer Series and the inspiration for The WoodWorker Holiday Market.
In fact, they're pulling a bunch of vintage WoodWorker Barrel-Aged beers from the cellar to go on sale at 11am this Saturday, so go early for the best choice.
Tree Spirit Bottle Release
Noon-5 pm Saturday Dec. 2, Little Beast Brewing, 3800 Cedar Hills Blvd., Suite 300 E, Beaverton;
Little Beast's newest seasonal ale, Tree Spirit, is a Kriek inspired oak-aged ale loaded with Northwest Montmorency sour cherries and aged for 6 mo. in their Cabernet Sauvignon Foeder. It'll be pouring at the brewery Saturday along with additional beers on tap and 375 ml bottles availble for sale.
Most MOST Premium Russian Imperial Stout Release
Tuesday Dec. 5, Gigantic Taproom, 5224 SE 26th Ave;
Gigantic's 2017 Most MOST Premium Bourbon Barrel Aged Russian Imperial Stout spent almost two years in Heaven Hill bourbon barrels and the 12.3 percent (!) beer has a complex aroma and flavor of dark chocolate, coconut, burnt caramel, dark fruit, coffee, vanilla and bourbon. They'll be pouring Most MOST Premium on draft and will have 16.9oz
bottles to take home. Frank Kozik designed the label artwork. Frank is an American graphic artist best known for his posters for alternative rock bands and has worked with Nirvana, The White Stripes, Beastie Boys and many others.
Ugly Sweater Party and Holiday Trivia
6-9 pm Wednesday, Dec. 6, Portland Brewing Co. Taproom, 2730 NW 31st Ave; $10 includes pint of beer and entry into Holiday trivia and ugly sweater contest.
Holiday-themed trivia hosted by Portland chapter of Geeks Who Drink with the first place trivia team winning a $250 gift card to the Taproom
Ugly Sweater Contest Includes winning prize of a $100 gift card for Ugliest Sweater; most creative sweater wins a $25 gift card. In addition to the evening's festivities, you can participate the winter coat drive for Transition Projects, Inc. by donating a gently worn coat or winter wear item tonight and receive a 22oz bottle to go…
Belmont Station's Event Advent Calendar
Belmont Station, 4500 SE Stark St.
5-8 pm Friday Dec. 1, Canadian Breakfast Stout Release Party
10 am Saturday Dec. 2, Bourbon County Stout Release They'll have Goose Islands eagerly-sought Bourbon County Stout and Bourbon County Barleywine on sale when they open at 10 am (Limit ONE of either stout or barleywine per person) and a selection of other aged Bourbon County variants available for purchase that have been meticulously cellared.
5-8 pm Monday Dec. 4, Firestone Anniversary Release With Firestone Walker turning 21, this is a rare opportunity to taste some previous vintages of their Anniversary ales. They'll be pouring Anniversary 16, 17, 20 & 21 in the biercafe, along with some other special treats. And will have 21st Anniversary bottles available in the bottle shop to take home.
5-8 pm Tuesday Dec.5, 2 Towns/Finnriver Pommeau Smackdown
Wednesday Dec 6, Cellar Blowout Bonanza