4th Annual Beer and Gear Sale Kicks Off Two Beers Brewing Co Fundraising for Washington's National Park Fund
|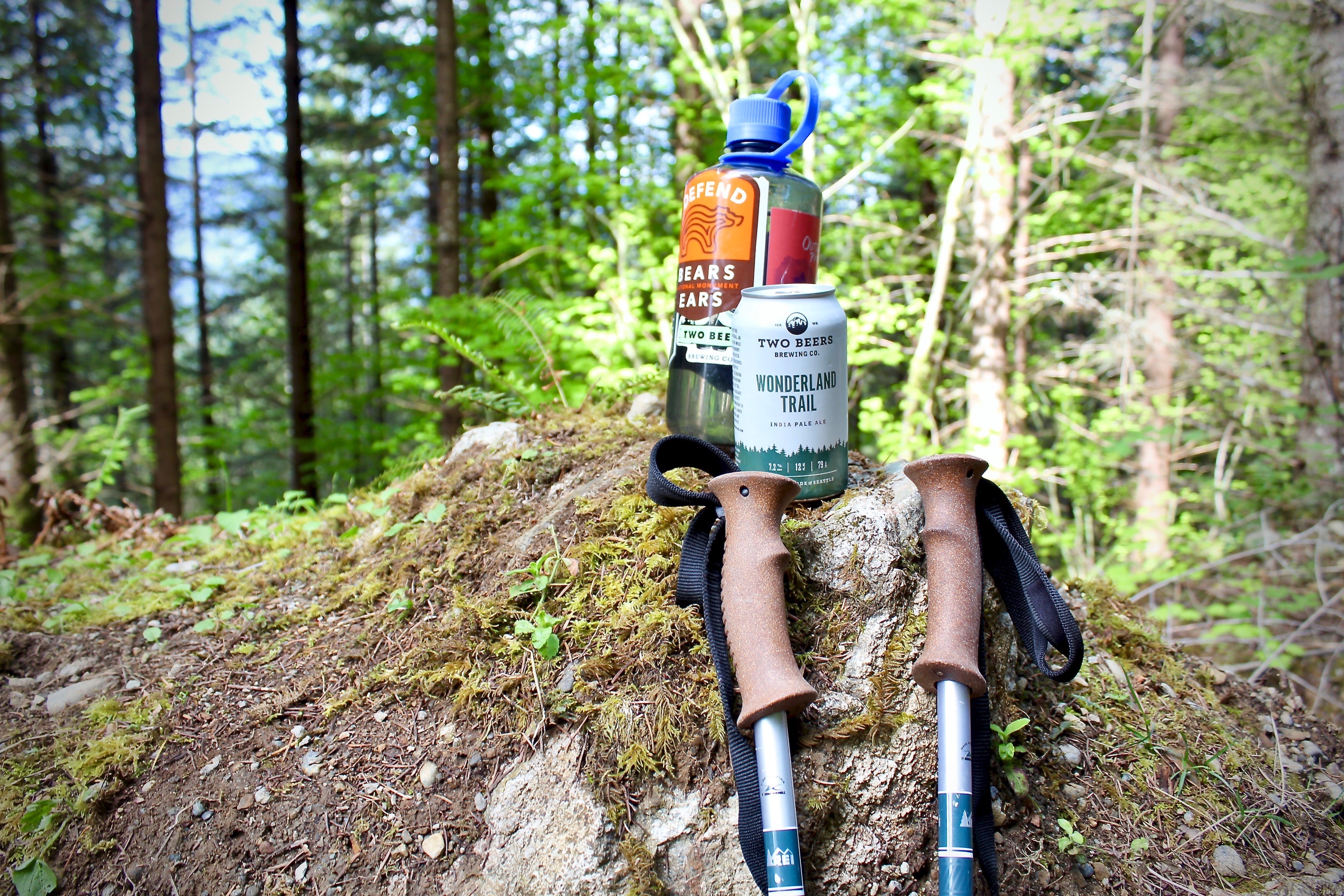 SEATTLE (April 16, 2019) –Beginning their partnership in 2016, Two Beers Brewing has been raising funds for the Washington National Parks Fund (WNPF) through sales of their flagship brew, Wonderland Trail IPA, and a series of fundraising events. In 2018 Two Beers raised $25,000 for WNPF, surpassing their $20,000 goal, and sent a team of eight to summit Mount Rainier with the help of International Mountain Guides (IMG). The fourth annual Beer and Gear Sale, benefiting the WNPF Climb for a Cause team, takes place at The Woods Tasting Room in the SoDo neighborhood of Seattle (4660 Ohio Ave S) on Saturday, April 20 from 10AM- 1PM.
With generous donations from Patagonia, Stanley, Columbia, Brooks, Arc'teryx, Coal Headwear, Exped, Kavu, nuun, Feathered Friends, Mountaineers Books, Outdoor Research, Poler, Sea to Summit, Mountain House, Loge Camps, Back40, evo, Grayl, Ascent Outdoors, Coalition Snow, Therm-a-Rest, SheJumps, Washington Trails Association, and more, the 2019 Beer & Gear Sale has something for most outdoor enthusiasts. "We're overwhelmed by the continued generosity of donations to this event," said Caity Rock, Digital Marketing Coordinator and event organizer.
On summit day in 2018, due to dangerous avalanche conditions, the Two Beers Climb for a Cause  team watched the sunrise from Disappointment Cleaver, 12,300 ft elevation and only 2,000 ft shy of the summit. Hungry for a summit this year, Two Beers' Climb Team Captain, Kristen Oliphant calls her journey "the greatest physical and mental challenge I could endure. I am honored to be a part of such a wonderful cause as my team and I raise awareness to keep our beautiful National Parks protected." With four veteran climbers from 2018 and four new climbers, the team comprised of staff from Two Beers, Seattle Cider, and Sound Craft Seltzer are eager to prove both their fundraising and climbing prowess.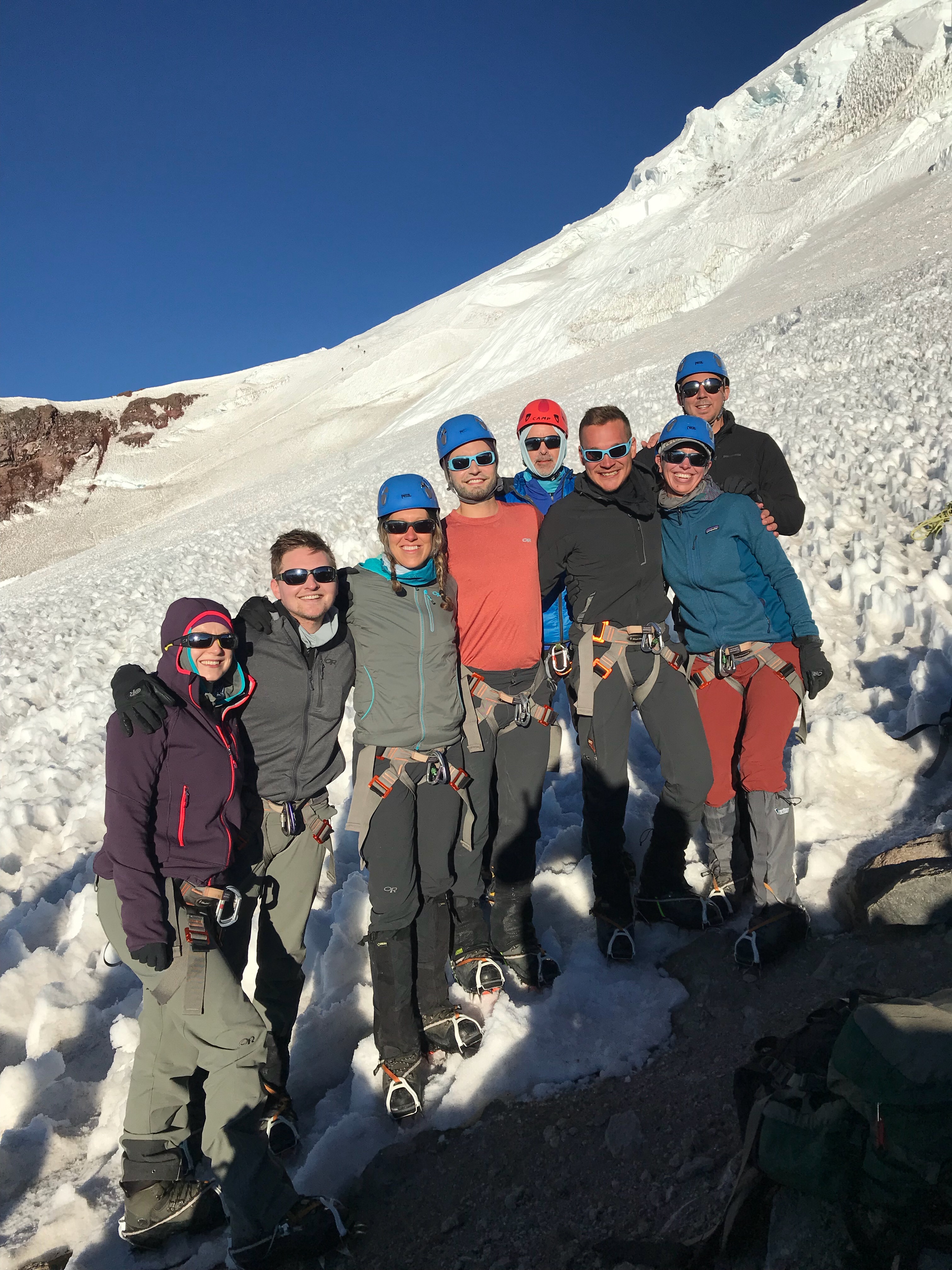 "Two Beers Brewing gets us." says Laurie Ward, Executive Director for Washington's National Park Fund. "They share our passion and concern for Mount Rainier, North Cascades and Olympic National Parks and now more than ever have a special affinity for Mount Rainier National Park. They work as hard as we do raising funds for these parks. They attend our events as we do theirs. We love partnering with Two Beers and Seattle Cider."
Please join the Two Beers on Saturday, April 20 from 10AM-1PM for the Beer & Gear Sale. To donate to Two Beers Brewing Climb for a Cause Team visit: https://2019-climb-for-a-cause.everydayhero.com/us/two-beers-brewing-co