Baerlic Brewing Releases Keep Oregon Green IPA to Fund Wildfire Relief and Prevention
|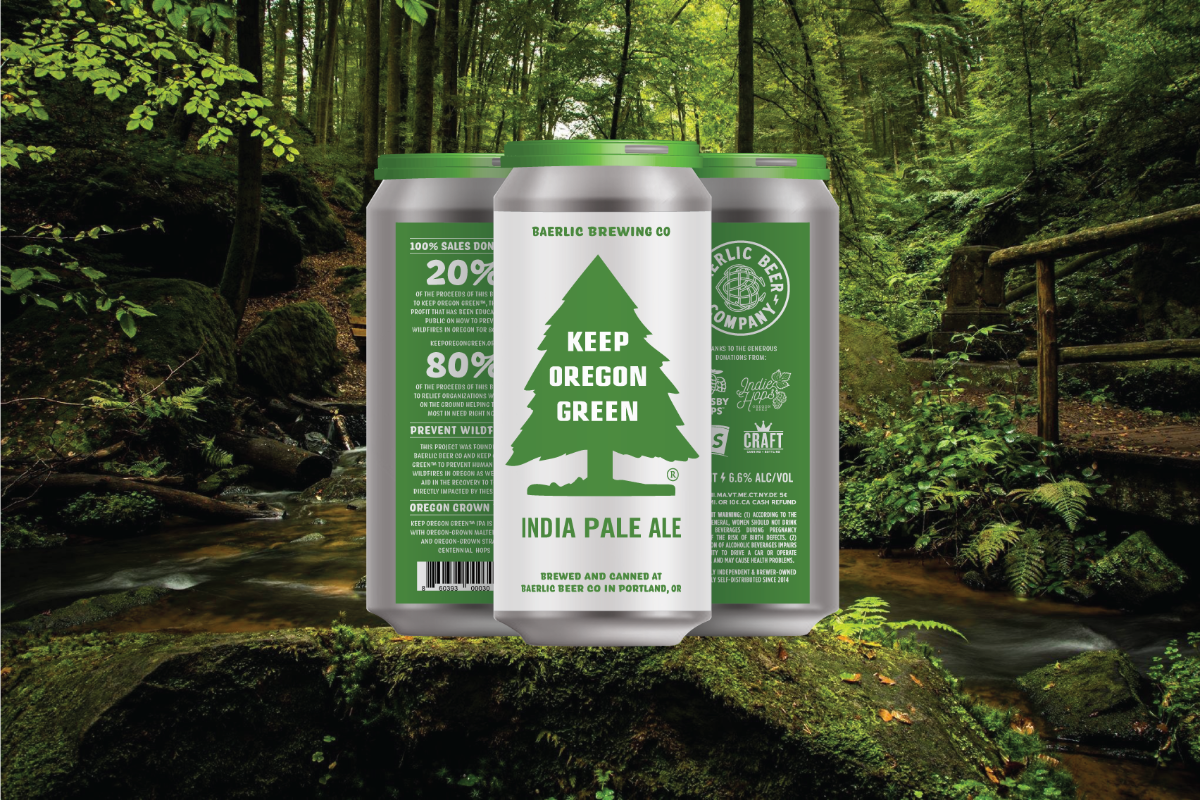 On its latest IPA release, Baerlic Brewing gets very charitable as it partners with Keep Oregon Green, a 75-year-old Oregon association that is committed to preventing human-caused wildfires.
The appropriately named Keep Oregon Green IPA will arrive on Thursday, October 15th as 100% of sales going to wildfire relief and prevention. 80% of the proceeds of this beer will go toward relief organizations working on the ground in Oregon helping those most in need right now. The remaining 20% of proceeds will go directly to Keep Oregon Green to help the association carry on in the mission of preventing human caused wildfires in Oregon through education and engagement.
To raise additional awareness and funds for Keep Oregon Green, Baerlic Brewing is challenging other Oregon breweries as possible to brew their own Keep Oregon Green IPA and commit to donating 100% of proceeds toward wildfire relief and prevention in Oregon. We reached out to Baerlic to learn if any additional breweries have signed on to support this cause but have yet to receive a response. That said, if you are a brewery and want to participate, email beer@baerlicbrewing.com for more info on how to be a part of this Keep Oregon Green fundraiser.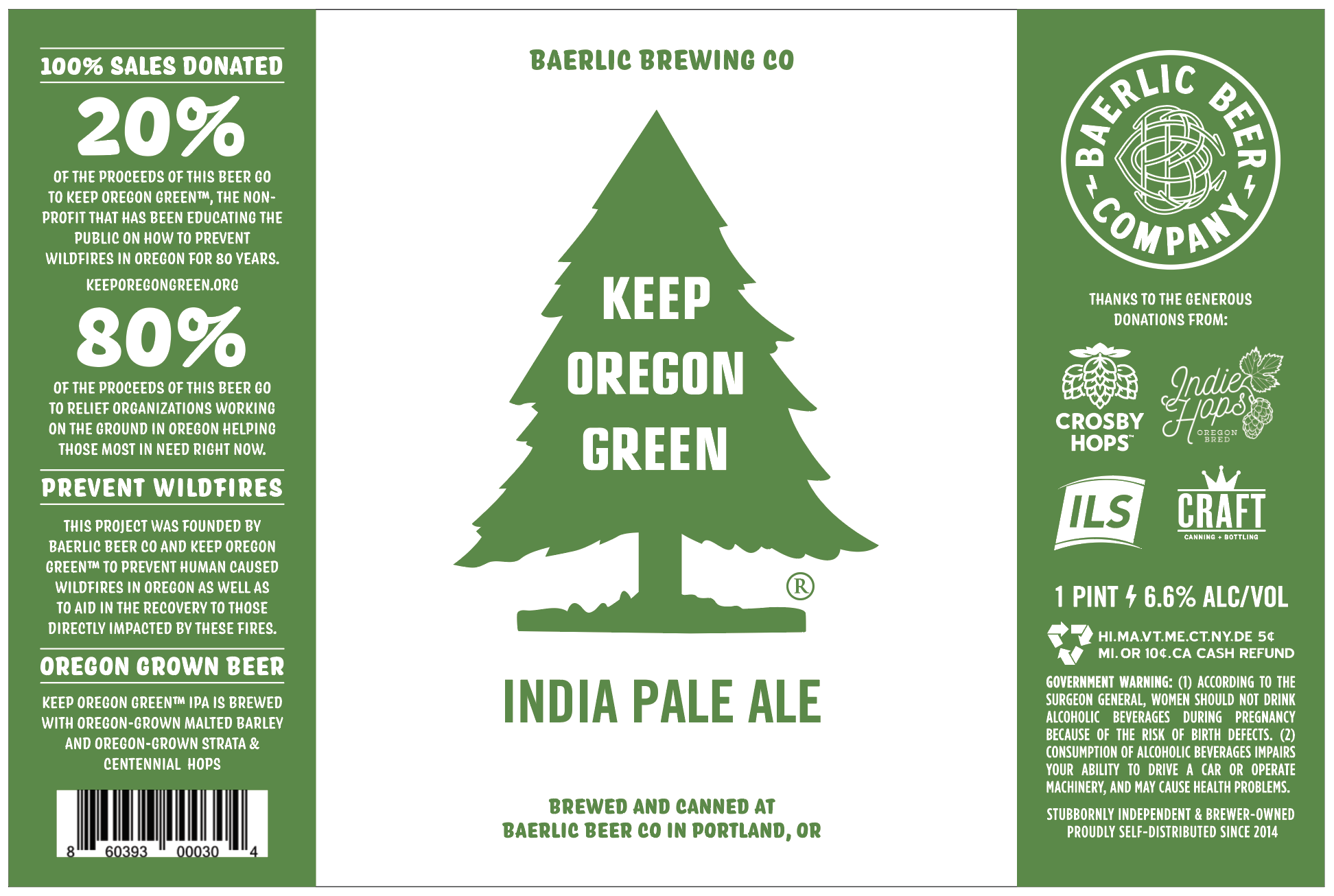 Baerlic Brewing brewed Keep Oregon Green IPA with Oregon grown malted barley and Oregon-grown Centennial hops from Crosby Hop Farm and Oregon-grown Strata hops from Indie Hops that sits at 6.6% ABV.
Keep Oregon Green IPA is now available for presale, with it being available for Home Delivery or Prepay'N'Pickup beginning on Thursday October 15th. Priced at $4.00/16oz, $16.00/4-pack, and $96.00/24can case and can be purchased by clicking HERE.
Baerlic Brewing thanks Crosby Hops, Indie Hops, Craft Canning and Innovative Labeling Solutions for their contributions to this meaningful cause.