Brian Grant Foundation Returns With Its 2018 Pints for Parkinson's Passport
|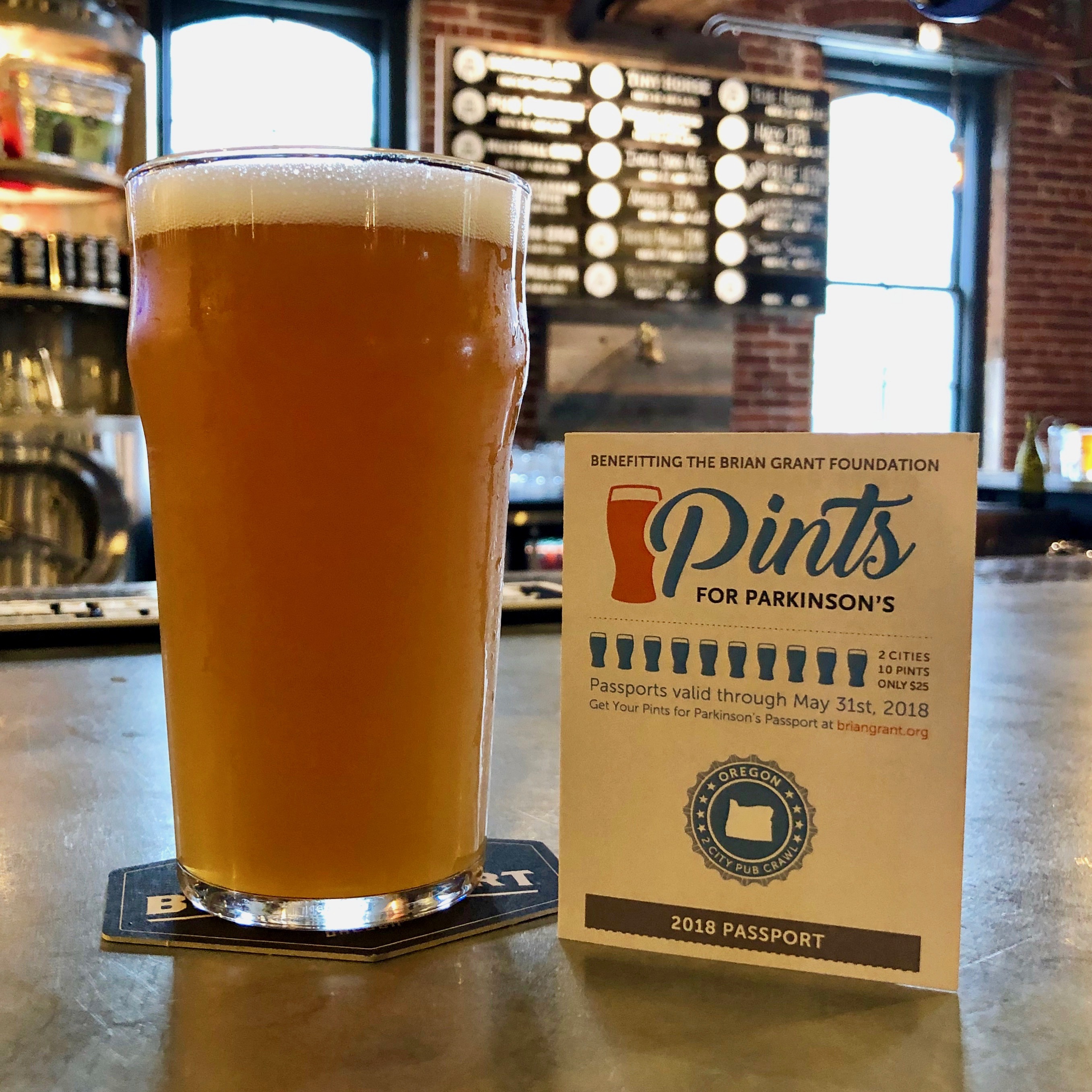 With the arrival of the month of April, this also means that it's Parkinson's Awareness Month.
Last week the Brian Grant Foundation hosted the kick off to the 2018 Pints for Parkinson's Passport. Now in its third year, Pints for Parkinson's is a large fundraiser for the foundation that former Portland Trail Blazer Brian Grant is part of and of course named after. In 2017, the foundation raised $29,000 during Pints For Parkinson's.
It has been ten years since Brian Grant was diagnosed with Parkinson's disease at the age of 36. Prior to this diagnosis he played twelve years in the NBA, spending three years as a Blazer. A couple of years after retiring Brian was diagnosed with this neurodegenerative disorder.
The Brian Grant Foundation (BGF) helps people live better lives with Parkinson's through exercise, nutrition, and emotional support. To help support this effort, BGF is presenting it's 3rd annual Pints for Parkinson's fundraiser throughout the month of April with redemption through the end of May.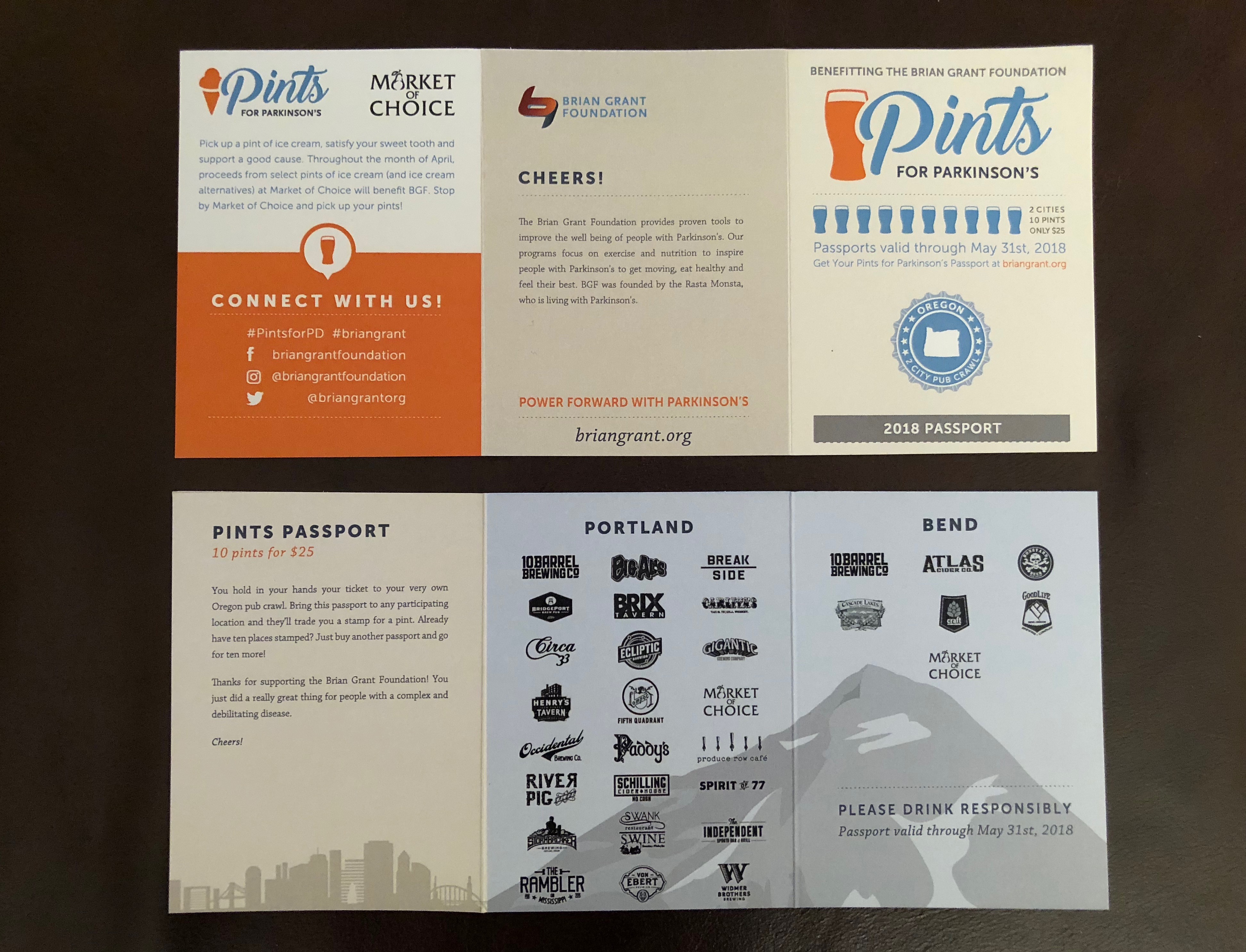 At the kickoff party we sat down with Brian to learn a bit more about his charitable organization and what he thinks about this year's Portland Trail Blazers.
How did Pints for Parkinson's begin?
Brian: I think the initial idea came from a guy named Phil that worked for the foundation. And then collectively everyone through ideas around we came up with Pints for Parkinson's.
This is the third year of it. The first year it wasn't anything special or big. Then the second year people grasped the concept but had trouble getting the passports sold. And this year we have a lot of online presence. We've already sold a lot online. Plus the vendors are more into and gung ho about it. It's great for us as we get $20 for every Passport sold!
Do you enjoy drinking beer, and if so what is your favorite beer style?
Brian: I like amber ales. Nothing in particular but I will usually go for an amber.
How far will the Blazers go in the playoffs?
Brian: You never ask a retired player that! I would say lets get there first. If they are a third seed they will get out of the first round. And from there it's a toss up. Our team is peaking at the right time. If I had talked to you during the first 25 games I would have said that our season was gone. But we are peaking at the right time to make it very interesting.
What is your advice for Damian Lillard as he is a new father?
Brian: I want to say congratulations. You made the right move to come home to see your first-born son. Being there is very important.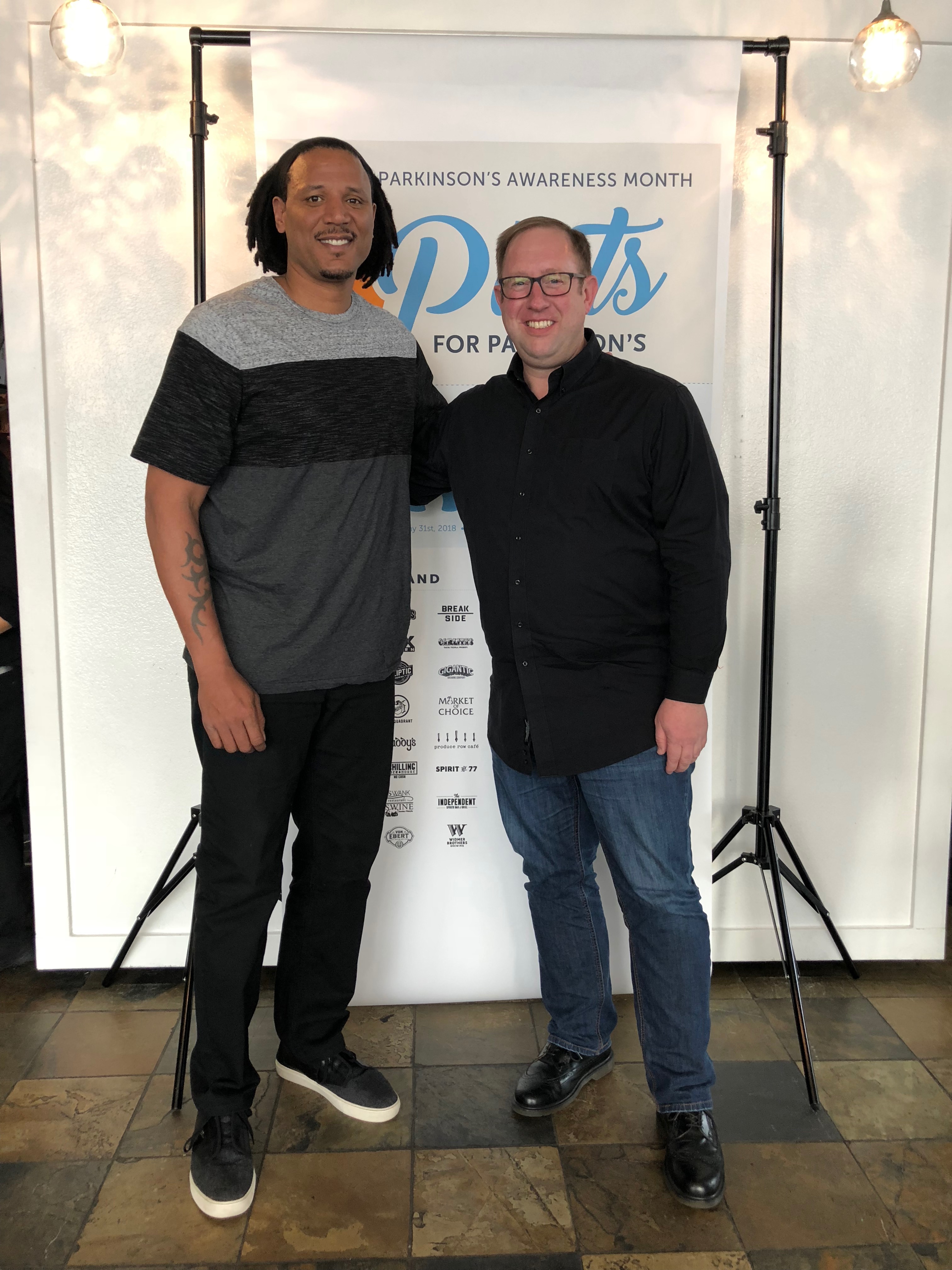 To purchase a Pints for Parkinson's Passport visit any of the 30+ bars and breweries in Portland and Bend. Each Passport is $25.00 with proceeds benefitting the Brian Grant Foundation. The Passport can also be purchased online by clicking HERE.
Pints for Parkinson's Passport will be for sale through April 30, 2018 and can be redeemed now through May 31st at the following locations in Portland and Bend. These Passports also make an excellent gift as it supports a wonderful charity!
Portland Locations:
10 Barrel Brewing
Big Al's Beaverton
Breakside Brewery
Bridgeport Brewing
Brix Tavern
Carlita's
Circa 33
Ecliptic Brewing
Gigantic Brewing Company
Henry's Tavern
Lompoc Fifth Quadrant
Market of Choice
Occidental Brewing
Paddy's
Produce Row
River Pig Saloon
Schilling Cider House
Spirit of 77
StormBreaker Brewing
Swank & Swine
The Independent
The Rambler
Von Ebert
Widmer Brothers 
Bend Locations:
10 Barrel
Atlas Cider Co.
Boneyard Beer
Cascade Lakes
Craft Kitchen & Brewery
GoodLife Brewing
Market of Choice