Deschutes Brewery Celebrates Diversity and Inclusion with Bubbles & Bruch Beerlini
|
As Deschutes Brewery celebrates 32 years of craft brewing during the month of June, the long-standing Bend brewery will release Bubbles & Bruch Beerlini. And since June is pride month, Deschutes will donate a portion of the beer's proceeds to support LBGTQIA+ community and Pride Northwest.
Bubbles & Brunch was crafted as a symbol of the brewery's commitment to treating every person with equality, kindness and respect. The family and employee owned business collaborated with their LGBTQIA+ co-owners to craft this Beerlini style fruited lager developed at the Portland Pub brewery.
Inspired by the "Bellini", a popular champagne cocktail typically served with brunch, this lager is clean and crisp, and very easy drinking with champagne-like effervescence and a dry finish. Bubbles & Brunch brings delicate peach flavors combined with a slight tartness in the beer from the addition of white grapes and vanilla notes from the hops.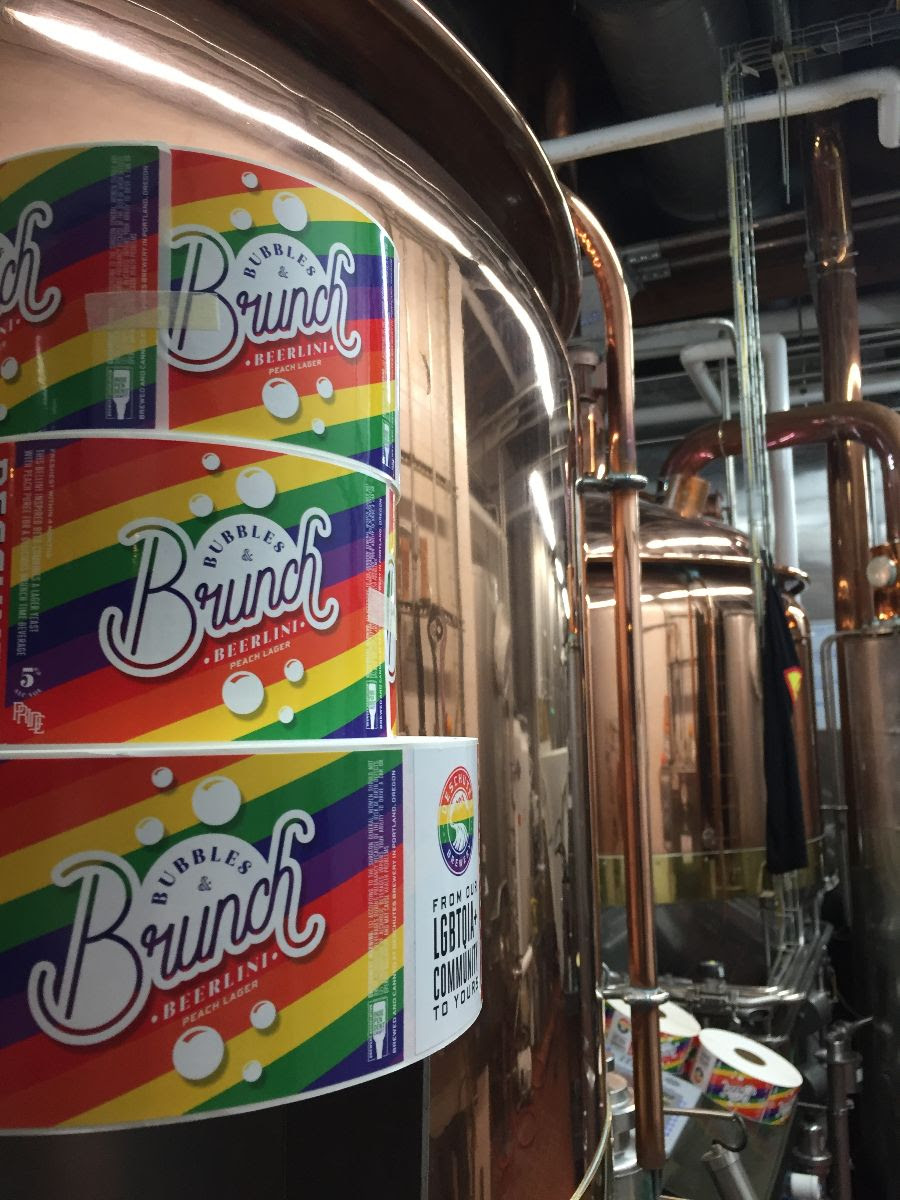 Deschutes will donate $1 per 6 pack to SMYRC, the Sexual & Gender Minority Youth Resource Center in Portland, Oregon. To help kickstart this fundraising effort, Deschutes will begin the celebration early as it launches this exciting new beer to their Oregon community through online sales today.
"Our Pride Beer makes us exactly that, proud," said Jake Harper, head brewer based at the Portland brewery, in a press release. "Proud of the many LGBTQIA+ voices within Deschutes, their individual stories of love, activism, overcoming obstacles, and being true to oneself."
Bubbles & Bruch Beerlini is 5% ABV and 25 IBUs and will be available for a limited time in 12-ounce, 6 pack cans. To locate Bubbles & Bruch Beerlini, use the Deschutes Brewery's beer finder at https://www.deschutesbrewery.com/beer-finder/.