Deschutes Brewery Releases Virtual Beer Hug Double Hazy IPA + All Together Beer
|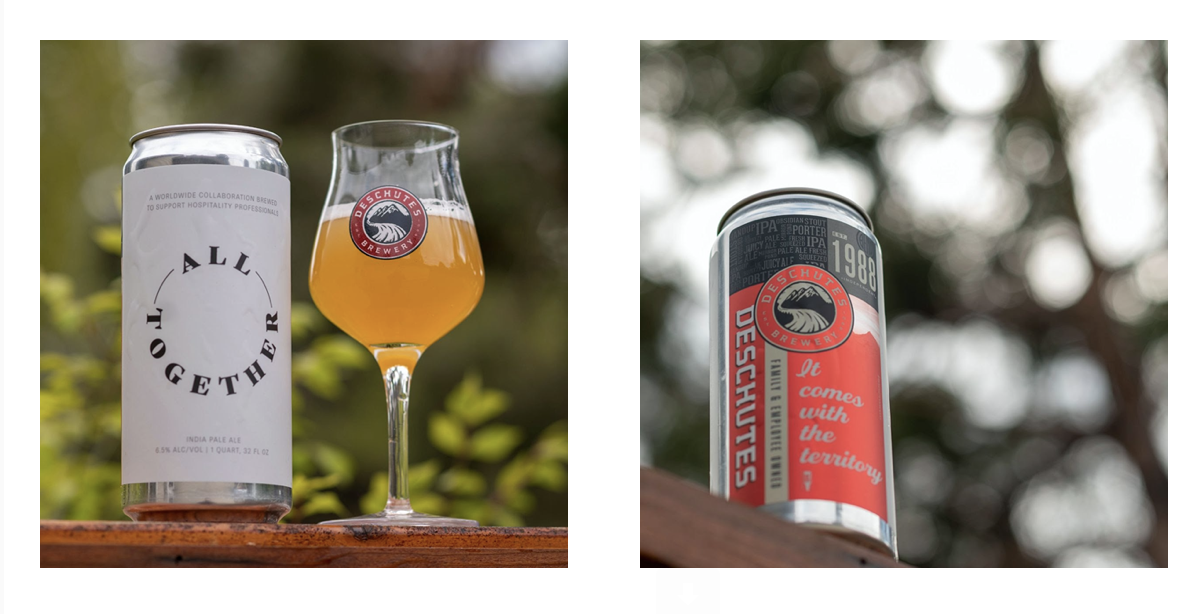 Two new beers that will see proceeds going to support workers the struggling hospitality industry will be released by Deschutes Brewery. All Together is now available in Crowlers only at the brewery's Bend Tasting Room and Virtual Beer Hug Double Hazy IPA will be released more widespread in June via the brewery's website.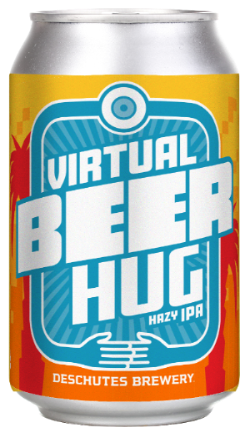 Virtual Beer Hug is a Double Hazy IPA that's described as a soft, pillowy embrace. Utilizing unique flavor characteristics from experimental hop varieties and active fermentation hopping, Virtual Beer hug showcases unexpected tropical coconut flavors and herbal notes from hops currently in development within hop breeding of Neomexicanus varieties, in this case namely the Sabro lineage. Virtual Beer Hug is 7.4% ABV and 65 IBUs and will be available for a limited time in 12oz, 6-pack cans available on Deschutes Brewery's website (www.deschutesbrewery.com) in June.
A portion of the proceeds from the sales of Virtual Beer Hug will be donated to World Central Kitchen, an organization dedicated to providing support for restaurant employees.
The other beer release, All Together Beer, is part of larger, worldwide fundraising project that was initiated by Other Half Brewing in New York City. Being released on May 21, All Together Beer is a Hazy IPA with a juicy tropical flavor profile with low bitterness and notes of sweet orange, ripe pineapple, and grapefruit zest. Brewed on Deschutes' pilot brew system, this beer will be in limited supply.
Deschutes will donate $2 per Crowler of All Together fill from the brewery's Bend Tasting Room to the Central Oregon Brewers Guild.
"Our priority with this fundraiser was to keep the money as local as possible," said Deschutes brewer Jessica Cruzan, in a statement."The goal of All Together Beer is to support professionals in the hospitality industry and COBG is doing just that by sharing ways our community can support our beloved Central Oregon breweries during this crisis."
All Together Beer is 6.8% ABV and 30 IBUs and will be available for a limited time at the brewery's Bend Tasting Room.