Double Mountain Brewery Creates the Double Mountain Foundation
|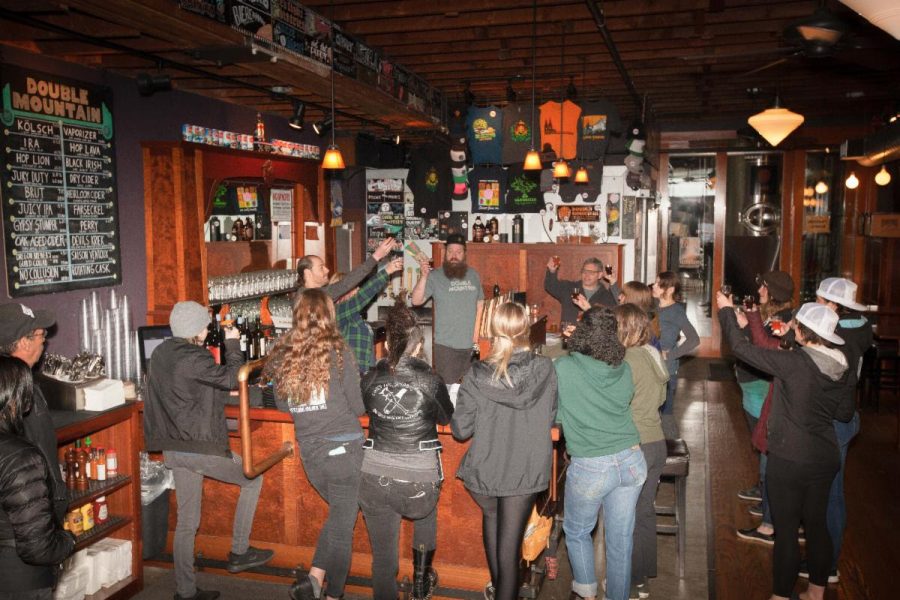 As the COVID-19 pandemic continues to take its toll on the hospitality industry, Double Mountain Brewery has created the Double Mountain Foundation. The brewery also releases two new beers and offers home beer delivery in Hood River, The Dalles, and Portland.
To assist its laid off employees, group of investors from Double Mountain Brewery wanted to find a way to give back to the employees that make this brewery so great. This group created the Double Mountain Foundation to provide assistance to current and former Double Mountain staff in need of help with shelter, food, and health care costs. Furthermore, the Double Mountain Foundation is seeking additional funding to establish a broader program that will include food assistance for hospitality workers throughout the Hood River Gorge community displaced by this coronavirus threat.
On Friday, April 24, the United Way of Columbia Gorge awarded a $7500 grant to purchase gift cards for groceries at local grocery stores and the Gorge Grown farmers market to directly aid staff that are in financial distress. The foundation is extremely grateful to this generous gift from the local community and hopes to expand our donations to reach more restaurant and hospitality workers in the gorge.
All funds raised will be distributed as direct support to eligible applicants in some of the following ways; Gift cards for groceries/gas/home supplies, rent, utilities, health insurance, medical supplies, car payments, transportation costs, and child care. There is room in the criteria to help in other ways on a case-by-case basis in acute instances of crisis. All grants will be paid directly to vendors or through gift cards.
"As I've been reaching out to many restaurant owners, I hear a very similar story of hard working staff that have been laid off, but through the complexity of the overwhelmed unemployment system, still have received no assistance," said Matt Swihart, Foundation Board Member, and Owner of Double Mountain, in a press release. "It is heartbreaking. These families are struggling every day to make ends meet and put food on the table."
Individuals or groups that would like to make a donation can find a link on the brewery's website at DM Foundation or can be mailed to:
Double Mountain Foundation
PO Box 1660, Hood River, OR 97031
The foundation has submitted its application to the IRS to qualify as a 501(c)(3) nonprofit organization, and are awaiting a likely tax-exempt certification. Donations are not guaranteed to be tax deductible until that status is confirmed.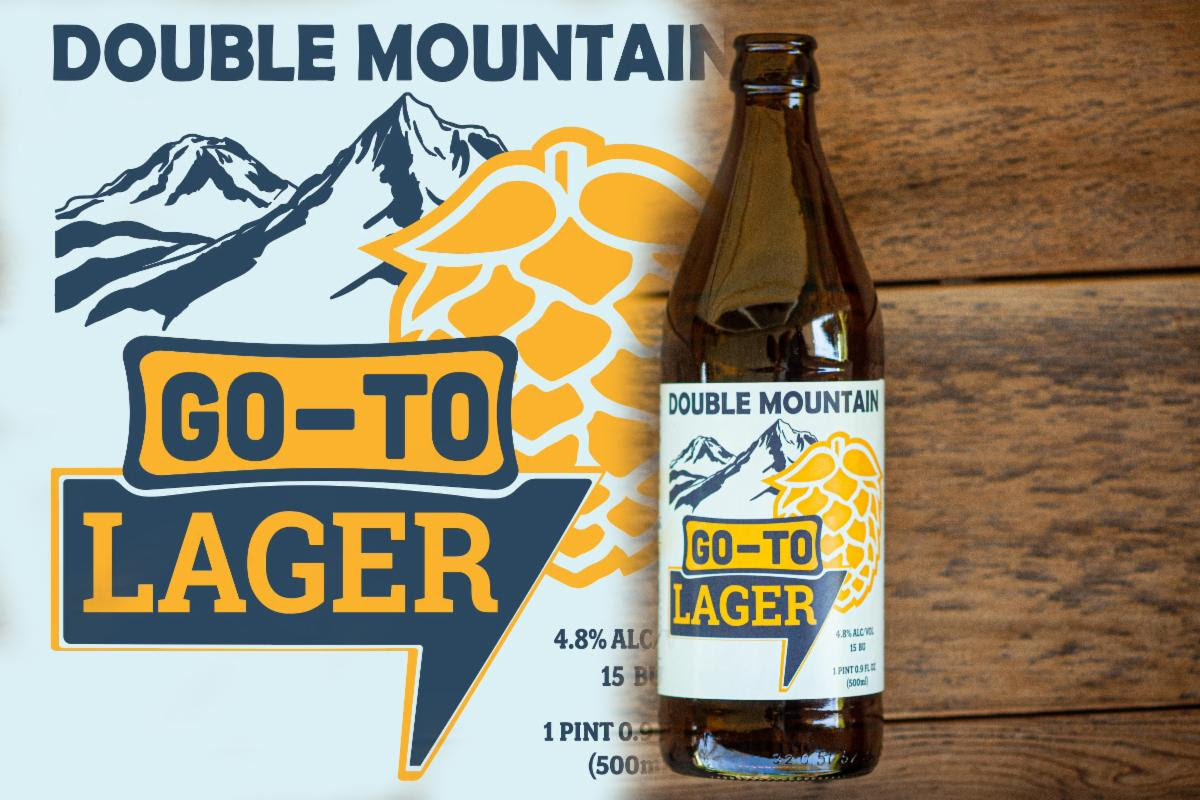 In other Double Mountain news, the Hood River based brewery has released two beers in 500mL bottles with Go-To Lager and its classic, Hop Lava. Go-To Lager keeps it clean, crisp and light with notes of biscuit and delicate citrus at 4.8% and 15 IBUs.
The brewery is also offering home beer delivery in both Hood River, The Dalles, and Portland. Orders must be received by 2pm for same day delivery, with the daily delivery window being 4-8pm (7 days/wk Hood River and Thursday-Sunday in Portland). Kegs are next day delivery and require a $75 refundable deposit. A minimum order of $35 is required and you must be 21 and older, with an ID displayed upon delivery.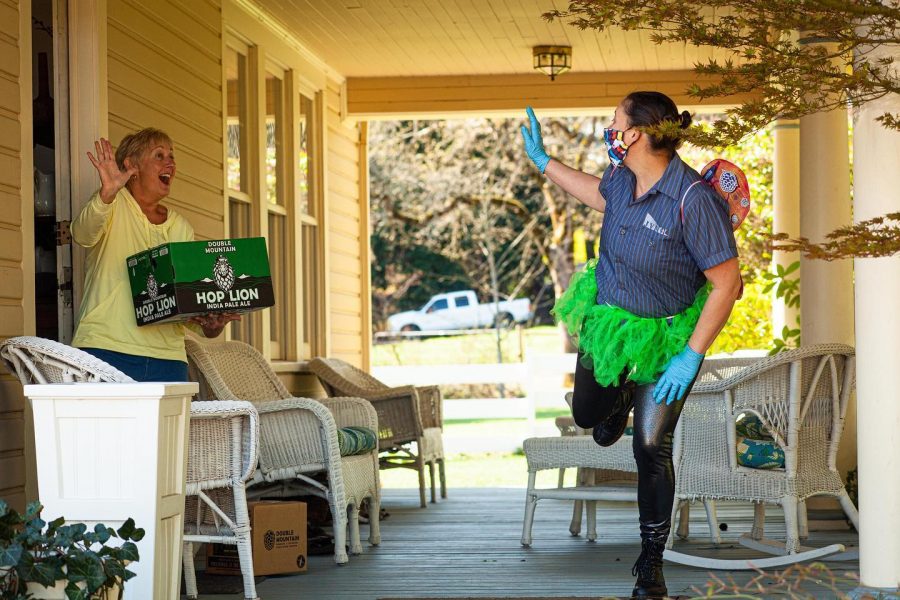 Also, both Hood River and SE Portland locations, are now accepting phone and online orders! Call in order online for takeout and we'll have it ready for quick pick-up inside or curbside. This includes: beer bottles, cider bottles, six-packs, growlers, pizza, salads, fresh house-made dough, and kegs.
You can find the order forms on the Double Mountain website www.doublemountainbrewery.com