Double Mountain Brewery Releases Basic Rights IPA to Raise Money for Basic Rights Oregon
|
In time for Pride Month, Double Mountain Brewery has released Basic Rights IPA to raise money for Basic Rights Oregon. According to the brewery, a portion of the beer's profits will be donated to this group that supports LGBTQ rights.
Being marketed as a Pride Beer, Basic Rights IPA is a collaboration between Double Mountain Brewery and local artist Mark Nilsson. His artwork brings the beauty of Hood River through an oil painting with colorful array of English Malts and many local hops. Basic Rights IPA will be featured at Pride events throughout the Northwest this June.
"It was a kick in the pants working with Mark, making a great beer, and celebrating that beer with a new painting for the Taproom," said Matt Swihart, Owner and Brewmaster at Double Mountain, in a statement. "Partnering with Basic Rights Oregon helping fund their advocacy and justice campaigns is just the right thing to do."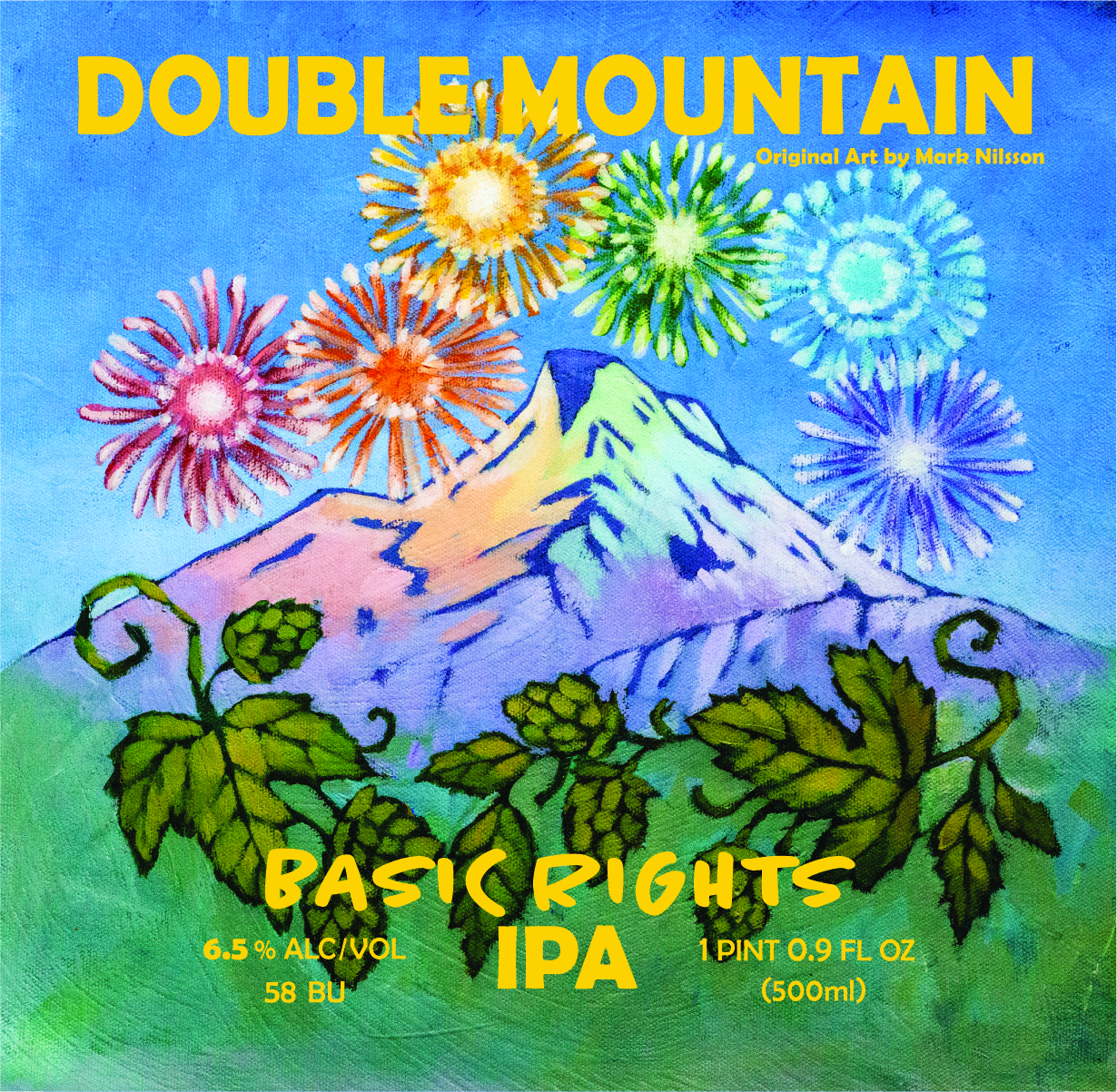 Basic Rights Oregon advocates ensure that all lesbian, gay, bisexual, transgender, and queer Oregonians experience equality by building a broad and inclusive, politically powerful movement, shifting public opinion, and achieving policy victories on issues throughout Oregon for youth, racial and LGBTQ justice.
Basic Rights IPA at 6.5% ABV and 58 BU is available in refillable 500mL bottles and on draft. Look for it at Double Mountain's Hood River Taproom, SE Portland Taproom in the Woodstock neighborhood, and throughout the Pacific Northwest.