Gigantic Brewing Supports Pints for Prostates with Phuket – It's not that far from Laos
|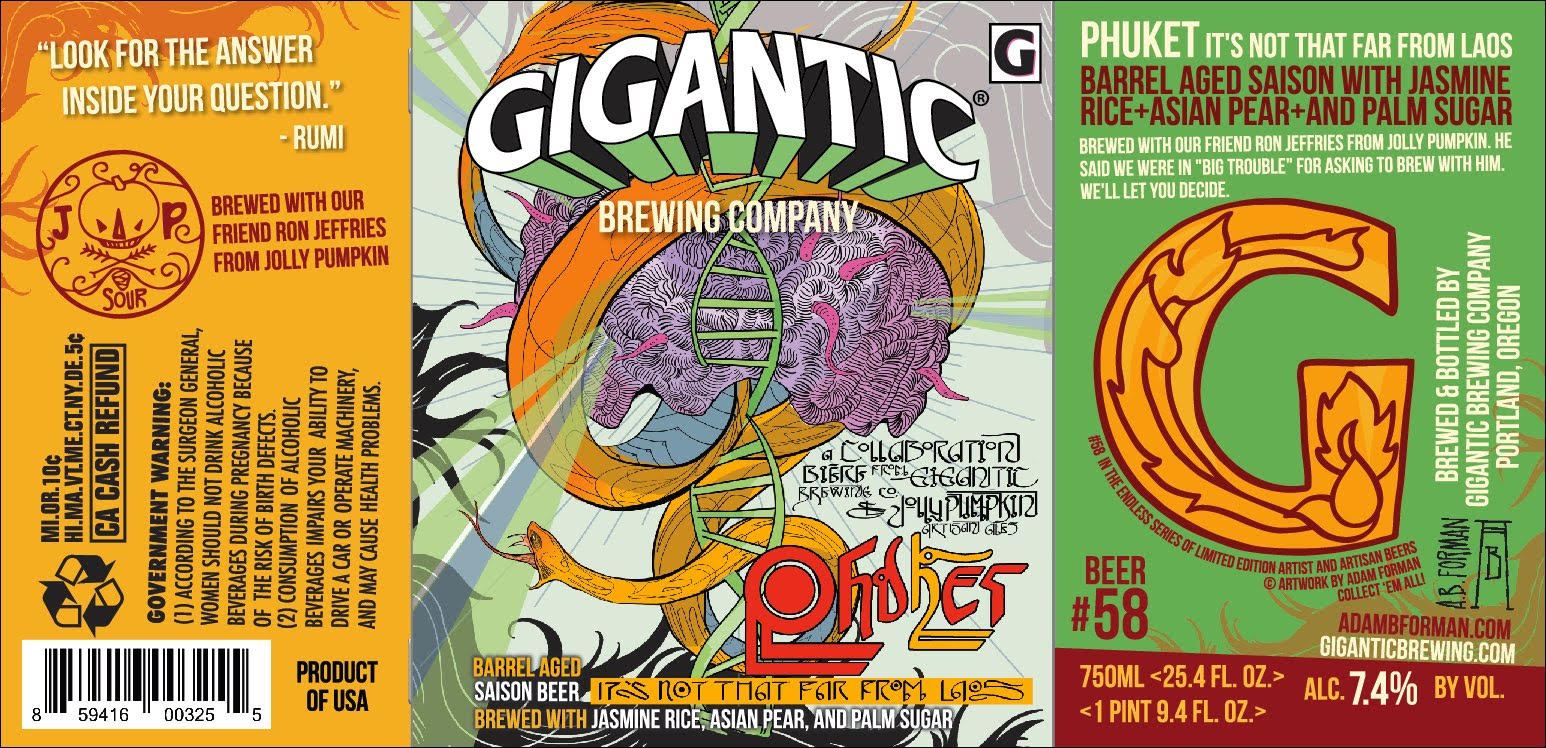 This weekend the Denver Rare Beer Tasting XII: 30 Breweries Across the U.S. will take place as this annual event will once again raise money for Pints for Prostates. Normally held in Denver, Colorado each year, this year the rare beer tasting has gone virtual with over 30 breweries participating across the country from September 25-27, 2020.
Here in Portland, Gigantic Brewing will be participating this weekend as it will tap the final two kegs of its collaboration beer with Jolly Pumpkin. Phuket – It's not that far from Laos will be tapped on Friday, September 25th at both Gigantic Brewing locations in Portland, including the new Gigantic Robot Room that's located at the new Rocket Empire Machine at 6935 NE Glisan St. 100% of proceeds from the sale of this beer will go towards Pints for Prostates.
Brewed in collaboration with Ron Jeffries from Jolly Pumpkin in 2016, Phuket is a barrel-aged saison. Made with Oregon grown Asian pear, jasmine rice and palm sugar, then fermented and aged in French Oak barrels for 14 months. The beer was keg conditioned to perfectly marry all of the flavors together and was originally released in November 2017.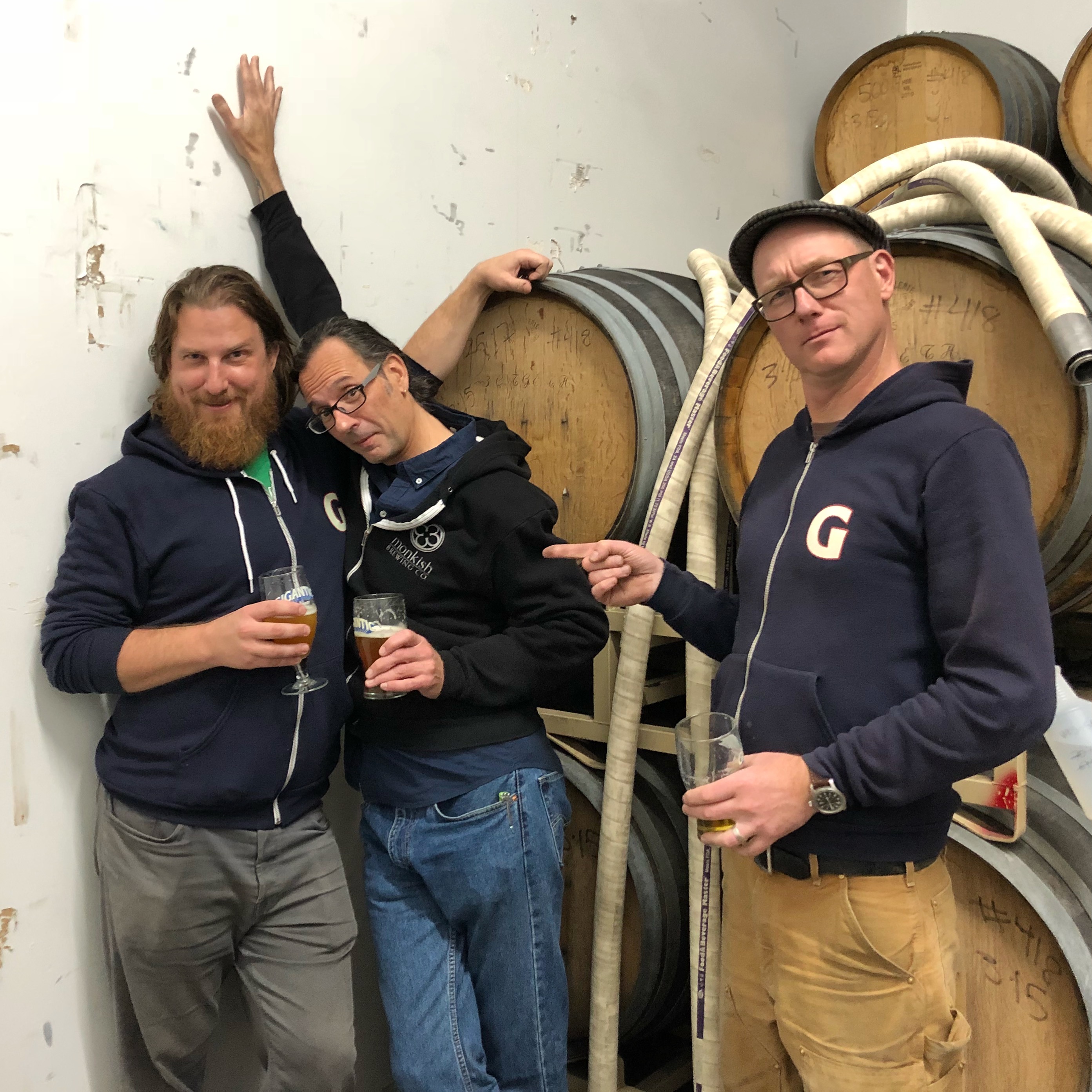 Here are additional details about participating in the 12th annual Denver Rare Beer Tasting along with the list of breweries across the country that will be tapping a rare beer…
Tickets for the Denver Rare Beer Tasting XII: Distanced Yet Together are $60 and now on sale. Tickets include a commemorative tasting glass and t-shirt shipped to your home; a code to download the app to attend the three-day online event; access to watch all of the content post event for up to a year; and special VIP status for next year's in person Denver Rare Beer Tasting on October 8, 2021 in Colorado. While the ticket price does not include beer, beer fans can find special release brews at various locations that benefit the Pints for Prostates campaign.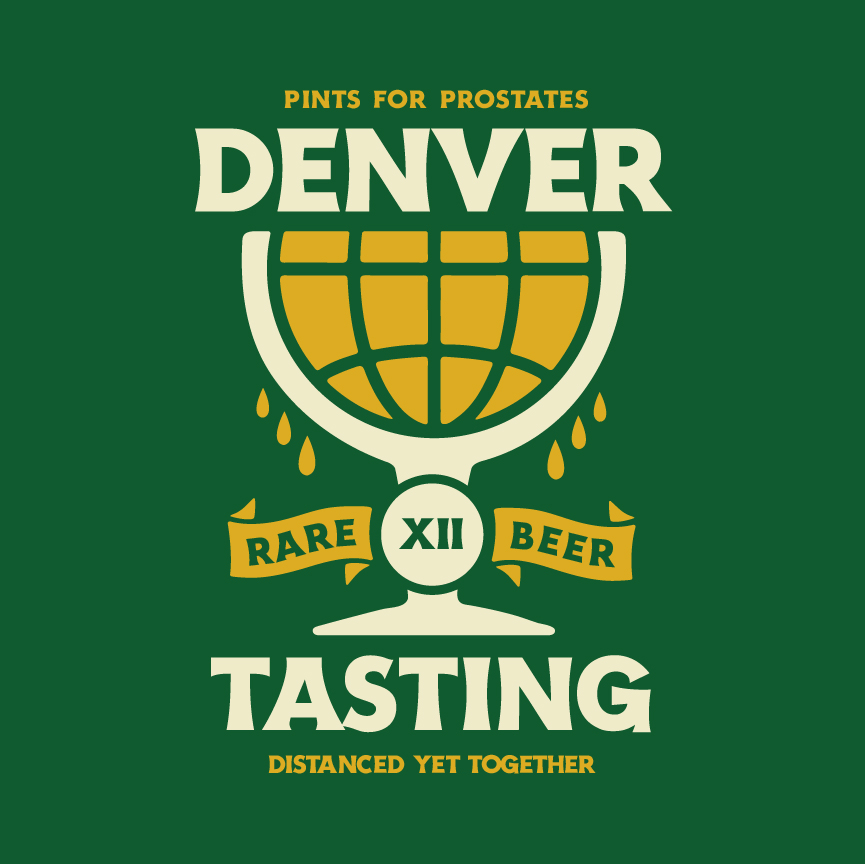 Here is the full list of participating craft breweries that are planning special beer release events across the country as part of the weekend.
August Schell Brewing, New Ulm, MN, Starkeller Peach
The Ale Apothecary, Bend, OR, TBD
Burns Family Artisan Ales, Denver, CO, TBD Barrel Aged Beer
Chuckanut Brewery, Bellingham, WA, 2019 Baltic Porter
Cloudburst Brewing, Seattle, WA, TBD
Crane Brewing, Raytown, MO, Beet Weiss
Crank Arm Brewing, Raleigh, NC, Fullsteam/NoDa Collaboration
Departed Soles Brewing, Jersey City, NJ, TBD
Flying Fish Brewing, Somerdale, NJ, Barrel-Aged Exit 3 Blueberry Braggot
Fullsteam Brewery, Durham, NC, Crank Arm/NoDa Collaboration
Funky Buddha Brewing, Oakland Park, FL, Coquito
Garden Path Fermentation, Burlington, WA, Whole Sum Parts
Gigantic Brewing, Portland, OR, TBD
Jolly Pumpkin Artisan Ales, Ann Arbor, MI, TBD
Joyride Brewing, Edgewater, CO, TBD
NoDa Brewing, Charlotte, NC, Crank Arm/Fullsteam Collaboration
Olde Hickory Brewing, Hickory, NC, Barrel Aged Imperial Stout
Ozark Beer, Rogers, AR, Ozark BDCS 2020
Prison City Pub & Brewery, Auburn, NY, Escape from Alca'razz
River North Brewery, Denver, CO, Barrel Aged Release
Rowley Farmhouse Ales, Santa Fe, NM, Prostator Smoked Doppelbock
Stereo Brewing, Placentia, CA, TBD
Stoup Brewing, Seattle, WA, TBD Barrel Aged
Sun King Brewing, Indianapolis, IN, King's Reserve
Verboten Brewing, Loveland, CO, Double Vanilla Speck of Light
Von Seitz Theorecticales, Smithville, TN, TBD
Weathered Souls Brewing, San Antonio, TX, TBD Collaboration
Westbound & Down Brewing, Denver, CO, TBD
Westfax Brewing, Lakewood, CO, TBD Barrel Aged and Passion Fruit Sour
Wild Minds Ales, Minneapolis, MN, Festbier
Wolves & People Farmhouse Brewery Newberg, OR, Jersey Devil
Wormtown Patriots Landing, Foxboro, MA, Port Barrel Aged Decade Dance
Beer fans should check for social media and website announcements by these breweries to get information about beer release specifics. You do not need a Denver Rare Beer Tasting ticket to buy beer at one of the special brewery releases. If you unable to make it to one of these locations, through a partnership with The Rare Beer Club, beer fans can order a special beer created by Garden Path Fermentation in Washington exclusively for Pints for Prostates. The Whole Sum Parts is a "Skagitonian Montage" hoppy blended amber ale made from four base brews.