Ground Breaker Brewing Partners with Equitable Giving Circle on The Double Hazy
|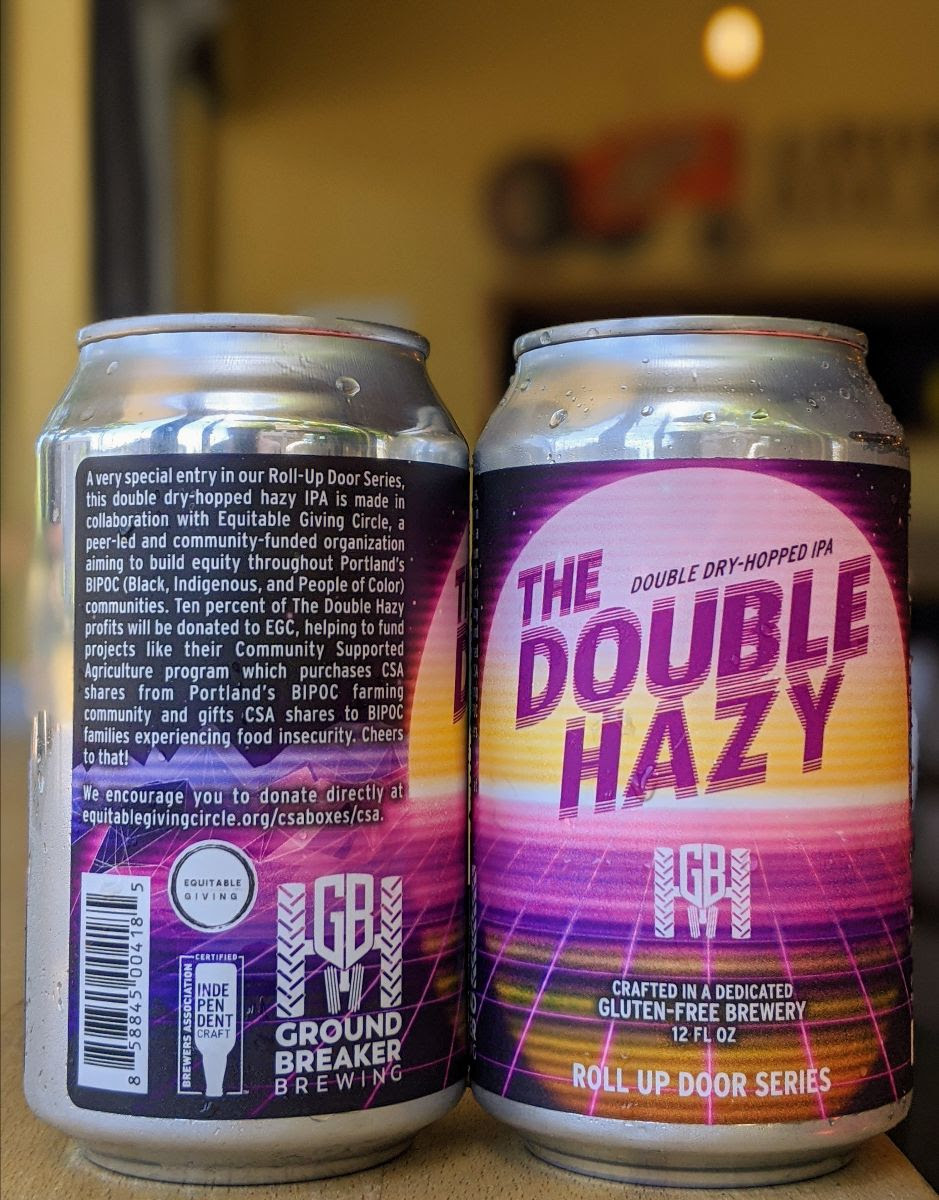 On the latest release in the Roll-Up Door Series from Ground Breaker Brewing, the 100% dedicated gluten-free brewery has partnered with the Oregon-based non-profit Equitable Giving Circle. The result of this partnership is the release of The Double Hazy, a 6.8% ABV double dry-hopped hazy and juicy IPA.
Equitable Giving Circle is a peer-led and community-funded organization that aims to build equity throughout Portland's BIPOC (Black, Indigenous, and People of Color) communities by leveraging economic deposits from communities of privilege to empower BIPOC communities and begin to move towards economic equity.
"We are excited to partner with Ground Breaker on this project and to deepen our commitment to this community work through our partnership," said AJ McCreary, cofounder of Equitable Giving Circle, in a statement.
Ground Breaker Brewing will donate 10% of the profits from The Double Hazy to EGC, helping to fund projects like the Community Supported Agriculture program which purchases CSA shares from Portland's BIPOC farming community and gifts CSA shares to BIPOC families experiencing food insecurity.
The Double Hazy is available for purchase exclusively through Ground Breaker's Gastropub, located at 2030 SE 7th Ave in Portland, Oregon. Ground Breaker is also encouraging people to donate directly to Equitable Giving Circle by visiting equitablegivingcircle.org/donate.