Guinness Returns with Limited-Edition Guinness Gives Back Packs Benefiting Community Relief Efforts
|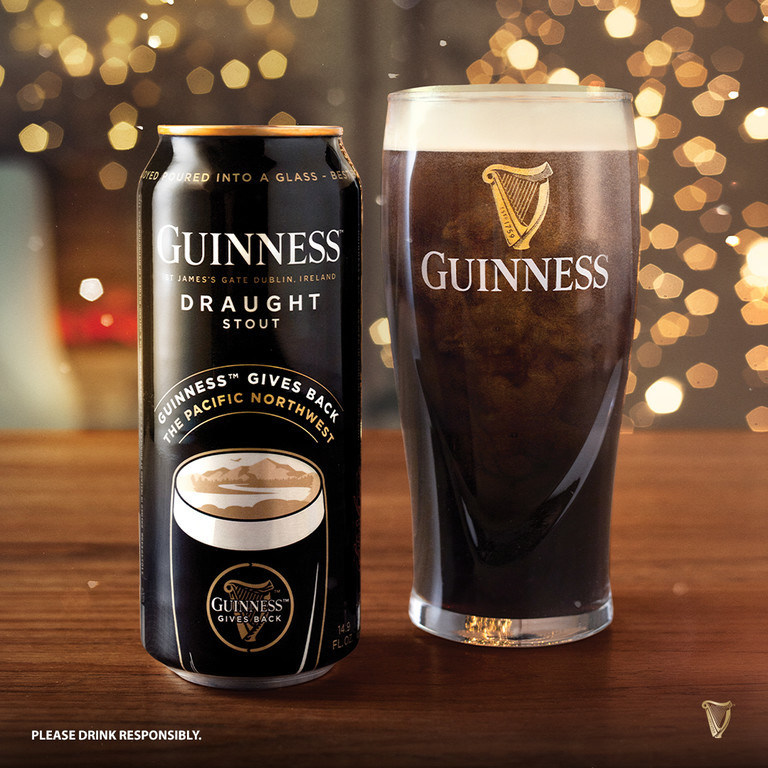 Guinness, the world's most recognized stout, is a popular beer choice each holiday season. This year is no different and to make it even better, Guinness returns this year with its limited-edition Guinness Gives Back Packs that benefit community relief efforts.
To make the holiday season a bit brighter for those less fortunate, Guinness and its parent company Diageo, will contribute $1($1,000,000 collectively; purchase does not impact donation) for every Guinness Gives Back pack produced through December 31st. These donations will United Way and other regional charities across the nation. Seven regional versions of the pack are available in New York (metro area and New York State), Boston, Chicago, California, Maryland, Arizona, and the Pacific Northwest, in addition to a national pack available in all other markets.
The Pacific Northwest Pack will see donations go to Food Lifeline, The Idaho Foodbank, Oregon Food Bank, and Second Harvest Inland Northwest. So don't hesitate purchasing an eight-pack of the iconic Guinness Draught Stout.
Here are additional details from the press release…
"We introduced our Guinness Gives Back packs last year to support communities in need and also bring some holiday spirit back to the season," said Nikhil Shah, Guinness Brand Director. "As we head into the 2021 holiday season, it's clear that there's more work to be done. That's why not only are we bringing the program back for its second year, but we upped our commitment to $1 million and teamed up with even more organizations doing some amazing work across the country. Our hope is that it'll make getting together for the holidays again after the last year and half even more meaningful."
As a brewer that has supported causes including social justice, economic equality, food scarcity, disaster relief and more, Guinness is continuing its partnership with several charitable organizations and also beginning to work with new partners like United Way, an organization that fights for the health, education, and financial stability of every person in every community.
"As we head into the holiday season, we know that ongoing needs in many communities will only become more acute," said Stan Little, Chief Experience Officer, United Way Worldwide. "United Way is proud to partner with Guinness Gives Back to support our neighbors in crisis by providing services and supports including food, shelter and access to medical care."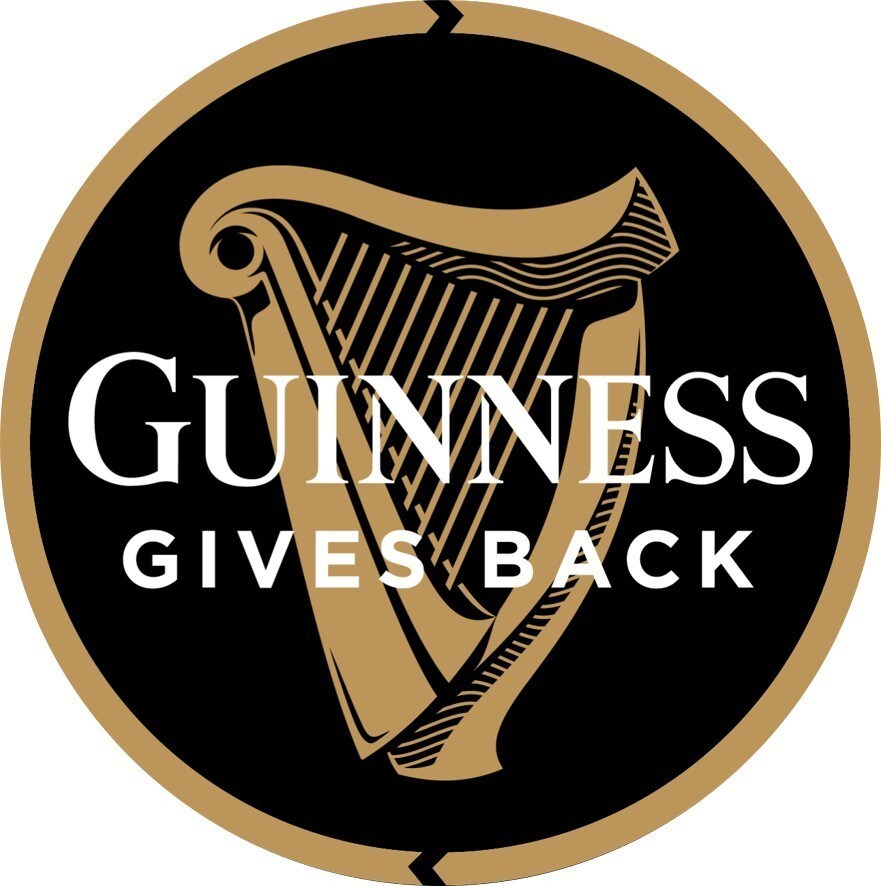 While a donation from each Guinness Gives Back America pack produced will go to United Way, the regional packs will support local organizations including Feeding New York State, The Greater Boston Food Bank, the Greater Chicago Food Depository, California Association of Food Banks, Maryland Food Bank, The Pat Tillman Foundation, Food Lifeline, The Idaho Foodbank, Oregon Food Bank, and Second Harvest Inland Northwest.
The Guinness Gives Back packs, each containing eight 14.9-oz. cans of Guinness Draught Stout with imagery honoring either specific regions or the entire country, will be available in stores nationwide for a limited time only. When celebrating the spirit of the season, remember to always raise a pint responsibly.
Fans 21 and up can follow along as Guinness spreads holiday cheer this season by using #GuinnessGivesBack and tagging @GuinnessUS on Instagram, Facebook or Twitter. Guinness will donate an additional $1 (up to $100,000) collectively* to those same charity partners for every qualifying post through December 31, 2021**.
*Additional donations made to the charities representing the Pacific Northwest – Food Lifeline, Idaho Foodbank, Oregon Food Bank, and 2nd Harvest Inland Northwest – will be distributed four-ways.
**Posts must be made by 12/31/2021 at 11:59:59 p.m. ET. Only qualifying posts will result in an additional donation. Visit GuinnessGivesBack.com for full details regarding the limited-edition pack donation and additional $1 donation, including how donation will be divided among non-profit entities. Donation made via Fairfield County's Community Foundation; a donor advised fund.