Left Hand Brewing Collaborates With Allegro Coffee on Hard Wired Nitro Porter
|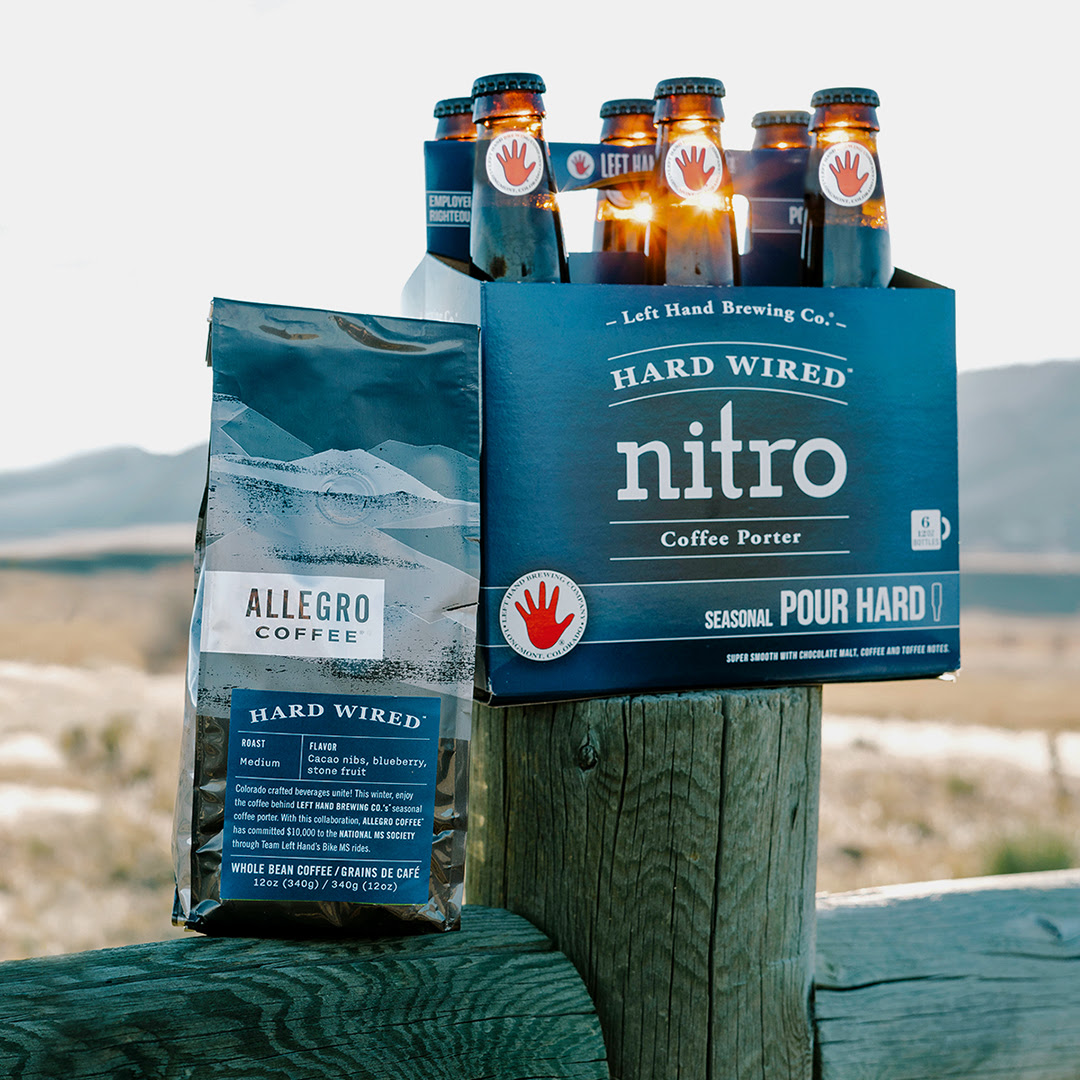 Two Colorado beverage companies, Left Hand Brewing and Allegro Coffee, have collaborated on a new beer, Hard Wired Nitro Coffee Porter. This new features a unique blend of coffee beans from Boulder based Allegro Coffee that accent this Nitro Porter.
Upon opening a bottle of Hard Wired Nitro Porter, it's recommended to hard pour this beer into a glass to create its cascade effect that nitro beers are known for. Hard Wired Nitro Porter is a 6.0% ABV and 33 IBU beer that is super smooth with hints of chocolate, coffee and toffee notes.
Allegro Coffee will feature its Hard Wired Coffee at participating Whole Foods Market locations for their winter "Making Coffee Matter" promotion and will donate $10,000 to support Team Left Hand. Team Left Hand is a group of Left Hand Brewing Co. employee-owners and friends dedicated to solving the riddle that is Multiple Sclerosis.
Since 2008, Team Left Hand has had over 2,250 riders and raised over $2.8 million dollars for the National Multiple Sclerosis Society. "We are simply doing our part to raise awareness and raise funds for research and programs to make MS stand for Mystery Solved." shares Chris Lennert, National Team Captain in a statement.
Funds raised support the National MS Society fund research, advocate for change, and help people living with MS. Team Left Hand will participate in five Bike MS rides across the country in 2018 and will host several fundraising events throughout the year aimed to crush MS.
Hard Wired Nitro Porter is a limited release beer available in 6-pack, 12 ounce bottles and on draft.