Migration Brewing Brings Together Its Suppliers on All Together to Benefit the Oregon Brewers Guild
|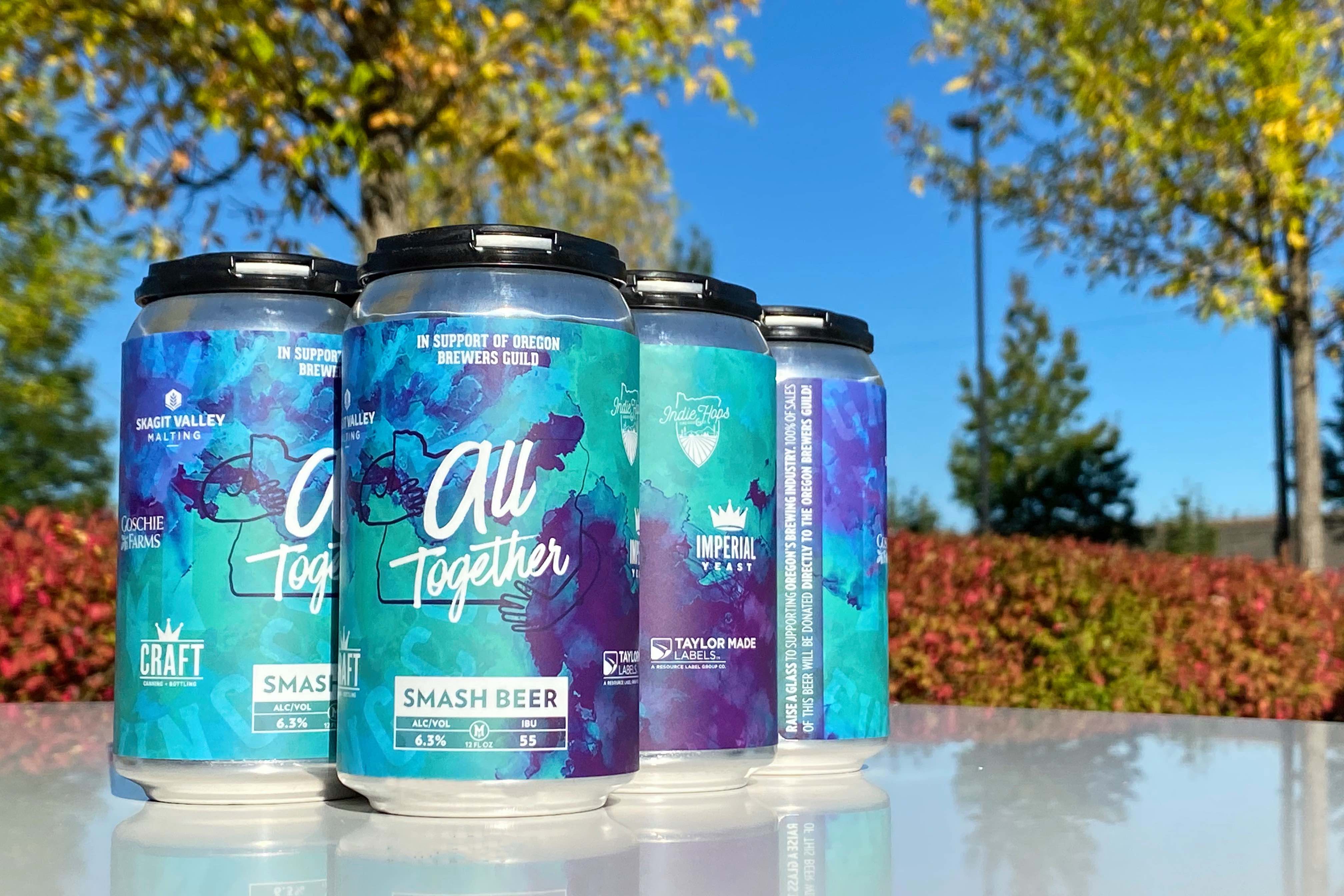 On its latest collaboration project, Migration Brewing has brought together six of its suppliers to brew All Together, a beer that will benefit the Oregon Brewers Guild.
All Together is a single malt, single hop (SMaSH) beer that came together with the assistance of Indie Hops, Goschie Farms, Imperial Yeast, Skagit Valley Malting, Craft Canning, and Taylor-Made Labels. Plus, 100% of sales from All Together will be donated directly to the Oregon Brewer's Guild.
In brewing All Together, each collaborator donated their portion of this beer to support Oregon's brewing industry. This is truly an Oregon beer as the Oregon-grown Pilsner malt and Strata hops create a pint that is bursting with aromas and flavors of strawberry, grapefruit and cannabis. Straw in color with a light body and crisp, firm bitterness, All Together comes in at 6.3% ABV and 55 IBU.
"Each and every partner in this collaboration knows the value and support that the Oregon Brewers Guild brings to our industry and community," states Michael Branes, Migration Brewing's Co-Founder and Beer Director, in a press release. "COVID and the recent wildfires have put a significant strain on Oregon breweries and the Guild, so coming together on this partnership was an easy choice."
All Together is now available on draft and in 12oz cans at Migration Brewing's Portland area pubs. Cans are also available for shipping within Oregon from Migration Brewing's Online Store.