Occidental Brewing Releases Limited Edition Pride Pilsner Cans To Benefit Basic Rights Oregon
|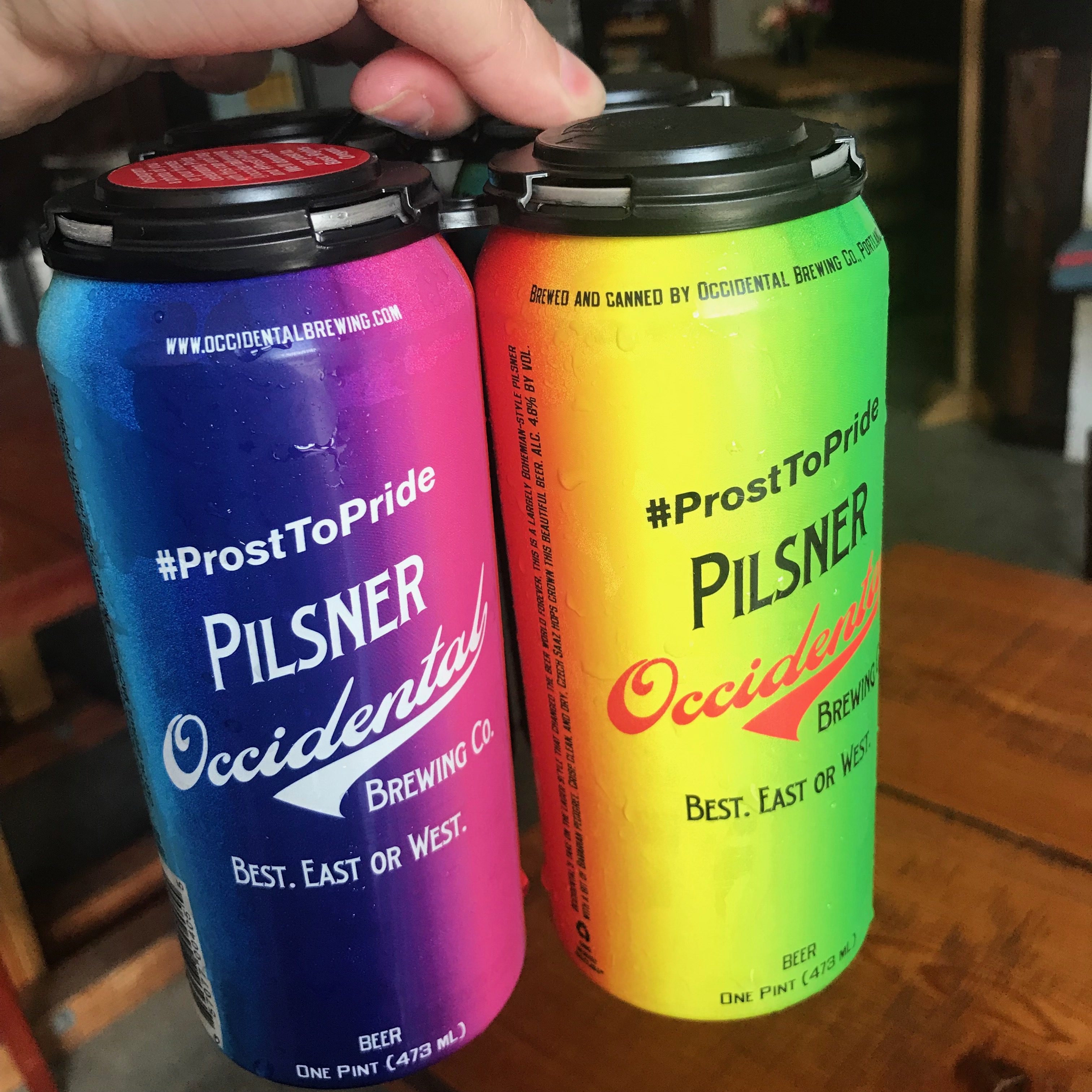 Fresh off the canning line, Occidental Brewing releases Limited Edition Pride Pilsner cans. The first glimpse of these new cans will be on Friday, May 17th when Occidental Brewing hosts the Pride Pilsner Release Party from 6:00-9:00pm.
For the month of June, Occidental Brewing is packaging its Pilsner in a rainbow-colored 16-ounce cans to celebrate Pride Month. The brewery will also take part in Portland's Pride Parade on June 16, 2019. The Pride cans will be available wherever Occidental Pilsner cans are sold.
At the Pride Pilsner Release Party there will be $4.00 pints of Pilsner and 4-pack Pride Pilsner cans to go. This event will also kick off Occidental Brewing's new Instagram #ProstToPride social media campaign. For each qualifying post Occidental Brewing will donate $2.00 to Basic Rights Oregon, up to a maximum of $5000 (minimum donation $1000). To participate, simply follow Occidental Brewing Co. on Instagram, post your photo with the hashtag #ProstToPride, and tag @OccidentalBrewing. Please see www.occidentalbrewing.com/prosttopride for more details.
Occidental Brewing
6635 N Baltimore Ave.
Portland, OR 97203