Raise Money For Friends of Trees At Breakside Brewery – Slabtown
|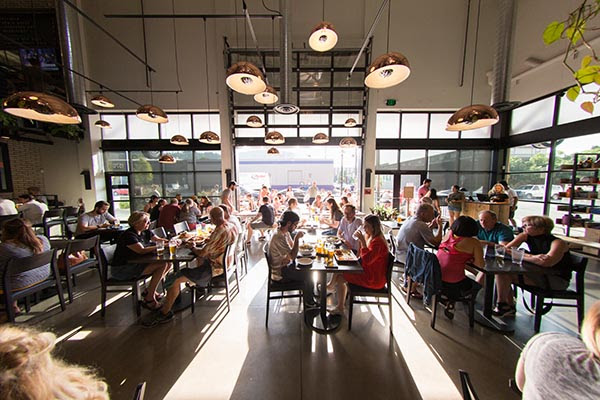 Since 1989, Friends of Trees has been inspiring people to improve the natural world by planting trees together. To assist in this cause, Breakside Brewery – Slabtown will partner with Friends of Trees every Tuesday during the month of November 2018 to help raise money for this organization.
Each Tuesday during the month of November, a portion of the day's sales will be donated to Friends of Trees. Those who attend all four Tuesdays can receive a stamp on a special Breakside fundraiser card and enter to win prizes at the close of November 2018.
In addition to raising money, Friends of Trees will have a representative at the pub to share the group's mission with visitors. Today, the organization is a nationally recognized, regional leader in improving the urban tree canopy and restoring sensitive natural areas—through programs delivered by thousands of volunteers.
"We are thrilled with our Breakside partnership which will help green our region," said Scott Fogarty, executive director for Friends of Trees. "This is critical to fighting climate change, cooling the planet, and cleaning our air and water. It's this sort of community partnership that makes it possible for Friends of Trees to engage more than 6,000 volunteers to plant 50,000+ trees in our region every year."
Breakside Brewery – Slabtown
1570 NW 22nd Ave.
Portland, OR 97210