Rogue Ales & Spirits Cans F*#K Putin IPA
|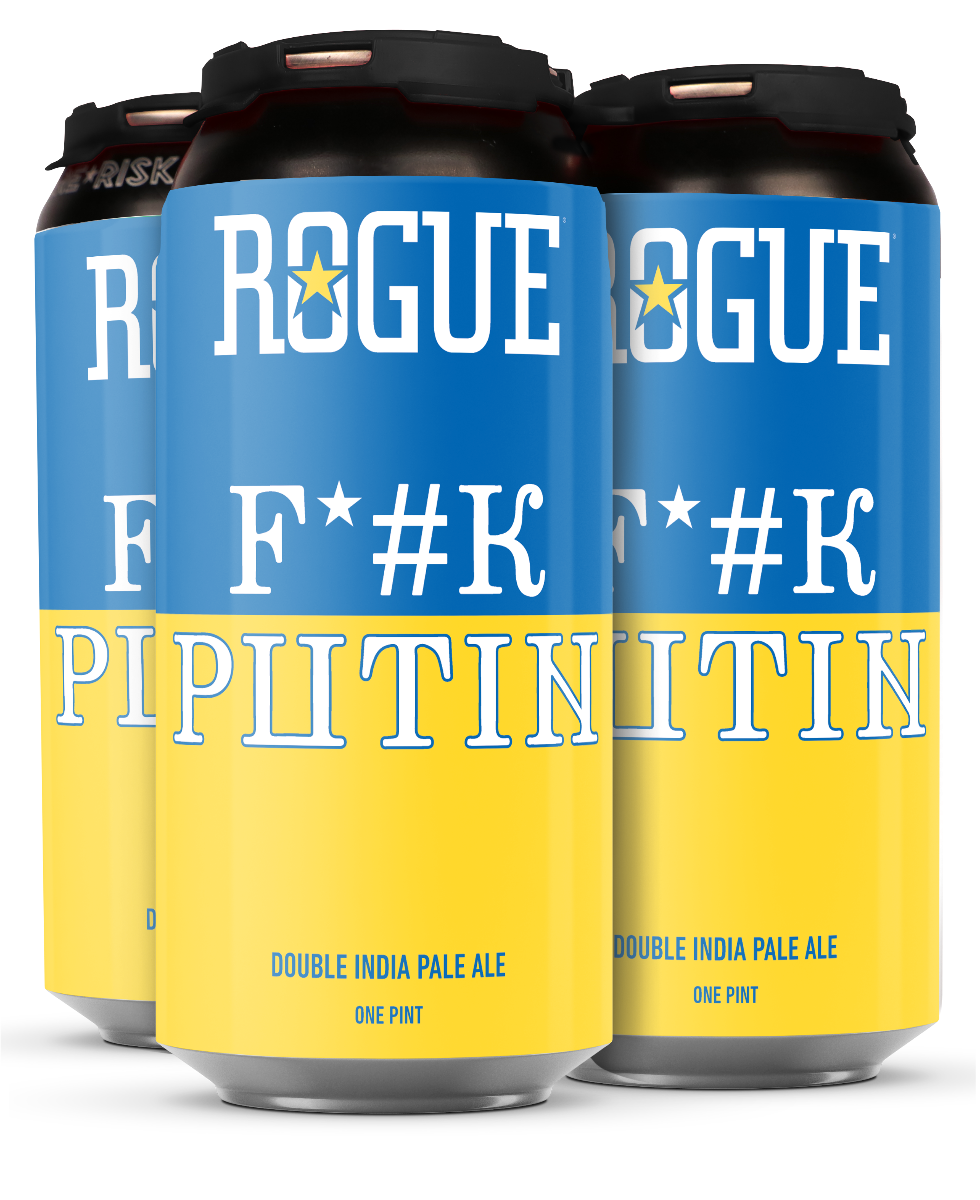 What had been a draft only release, F*#K Putin IPA is now being canned in 16oz Tallboys by Rogue Ales & Spirits to continue its support for Global Giving's Ukraine Crisis Relief Fund.
When Rogue first released F*#K Putin IPA on draft, the brewery from Newport, Oregon took a stance against the Russian aggression in Ukraine. It is a situation that affected Rogue president, Dharma Tamm. His family was displaced when Russia invaded Estonia for the second time in 1944. And to support Ukraine in its fight to save its country, 100% of the proceeds from all F*#K Putin products are benefiting Global Giving's Ukraine Crisis Relief Fund. This fund helps local, trusted nonprofits in Ukraine to provide vital access to education, food, medical services, and more.
One change that we noticed from the draft version to the new canned version is that the ABV increased substantially. What was once 6.45% ABV on draft, the newly canned version of F*#K Putin IPA is now sitting at 8.4% ABV. We really enjoyed the earlier version of this beer and look forward to trying the new, bolder version!
F*#K Putin IPA is available in 4-pack, 16oz cans for $17.49. This Double IPA can be shipped to the following states: AZ, AL, CA, CT, CO, DC, DE, FL, IA, ID, IL, IN, LA, MD, MS, NH, NJ, NM, NV, NY, OH, OK, OR, PA, RI, TX, WA, WI. To purchase F*# K Putin IPA, click here.