Sierra Nevada Names Non-Profit Partners in Dankful IPA Donations
|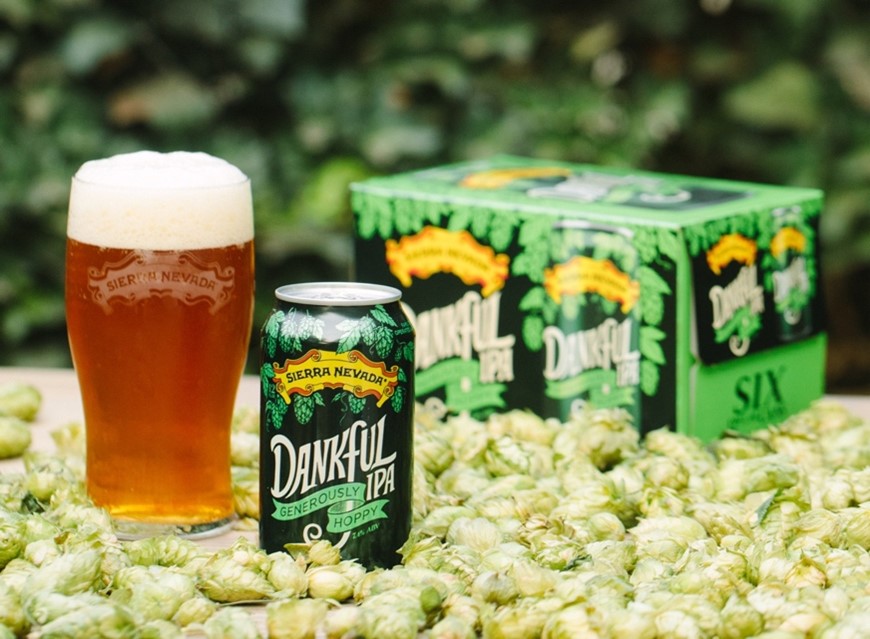 Chico, CA (April 26, 2021) — Sierra Nevada Brewing Co. today announced its third round of beneficiaries as part of its commitment to donate at least $1 Million, over the course of one year starting in August 2020, to nonprofits making an impact during the COVID-19 pandemic. The partner organizations are Food Shift (San Francisco), San Diego Food System Alliance (San Diego), Los Angeles Food Policy Council (Los Angeles), Growing Home (Chicago), Community Alliance with Family Farmers (Sacramento), GrowNYC (New York City), Carolina Farm Trust (Charlotte), Food Well Alliance (Atlanta), Keep Austin Fed (Austin), City Fruit (Seattle). These organizations work within the communities to address food insecurity using sustainable methods, including community gardens, urban farms and orchards, and food rescue operations.
This round of locally focused donations comes as part of a program Sierra Nevada unveiled in August 2020 centered around the release of Dankful IPA, a generously hoppy beer launched to help the brewery raise awareness for a variety of nonprofits working to support local communities. A hoppy West Coast-style IPA, Dankful is now available at retail stores across the country. The beer is 7.4% ABV with 55 IBU's and resinous flavor notes of pine and tropical fruit.
"Our aim is to continue supporting those groups actively working on bridging the gaps, and addressing the needs of their communities, which have only become more prevalent during the pandemic," explained Sierra Nevada Vice President, Sierra Grossman. "The Dankful project allows us to do what we do best, brew great beer, and use that to put a focus on non-profit organizations that are supporting and transforming local communities."
Sierra Nevada is partnering with new nonprofits each quarter, allowing the brewery to be nimble and immediate in its efforts. Learn more about the non-profits here: https://sierranevada.com/dankful/
"The non-profits we're working with for this round of donations have a common thread, and that is that they are all focused on sustainability – environmental sustainability and social and economic sustainability within their communities," explained Sierra Nevada External Communications Manager, Ashlee Mooneyhan.
The previous round of Dankful donations occurred late last year in cities across the nation. Those donations went to organizations that addressed immediate food insecurity needs through food banks and food rescue operations.
Philanthropy has long been an integral part of Sierra Nevada's DNA. During the start of the COVID-19 crisis, the brewery worked with Enloe Medical Center to produce VTM—a necessary tool for COVID testing. In 2018, the brewery organized Resilience Butte County Proud IPA, a crowdsourced fundraising effort that raised nearly $10 million for the local community after the deadly Camp Fire.