Silver Moon Brewing Raises Money For Cancer Research With F* Cancer IPA
|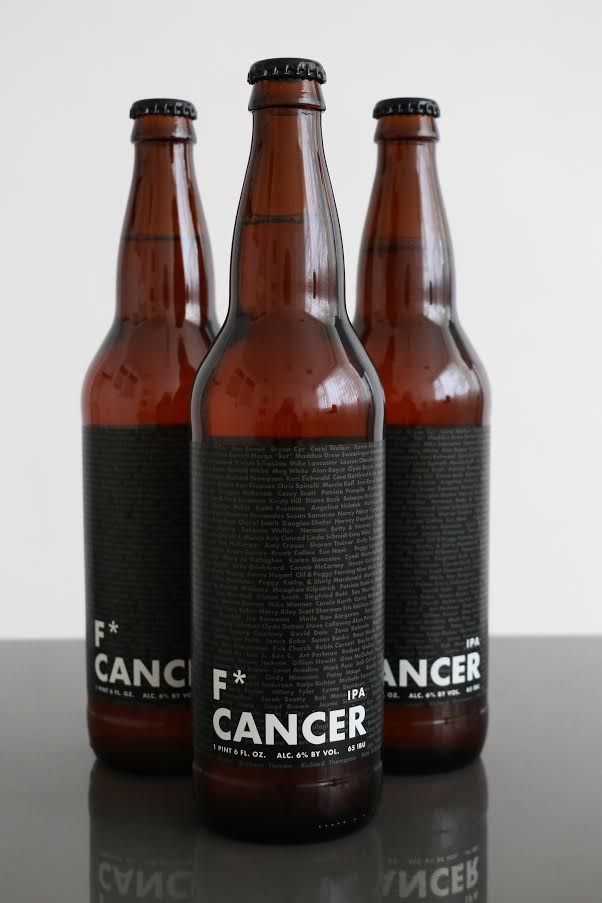 Bend, OR (May 21, 2018) – Returning for a fourth year, Silver Moon Brewing will again lead the charge for cancer prevention, education and research with its annual "F* Cancer" campaign. Benefitting the American Cancer Society West Region, the campaign aims to raise funds through the sale of Silver Moon's limited edition F* Cancer IPA, F* Cancer themed merchandise, and additional fundraising events hosted by partner retailers in Oregon, Washington, Idaho and select Northern California counties.
In 2017, Silver Moon raised over $32, 000 in Oregon and Washington alone, and the goal for 2018 is $50,000. F* Cancer IPA will be available on tap, and in 22oz bottles in pubs, bottle shops, and in- dependent grocers beginning June 1st, 2018. A new label design every year makes the bottles collectable, and this years label features the names of over 300 cancer fighters, provided by loved ones from all over the country. "It seems like everyone is touched in some way by this horrible disease and that's a harsh reality" said Pam Balmuth, Marketing Manager for Silver Moon Brewing. "From our own staff, to employees and family members of our distributors and retail partners, it's that common denominator that we wish nobody had to share."
Instrumental to the execution of the campaign are two of Silver Moon's distributors. Columbia Distributing represents the brewery across all of Oregon and Washington, as well as Sonoma and Marin Counties in Northern California. Each of these regions are participating in this year's campaign. Similarly, Hayden Beverage Company represents Silver Moon across all of Idaho, and has also stepped up with substantial support for the cause.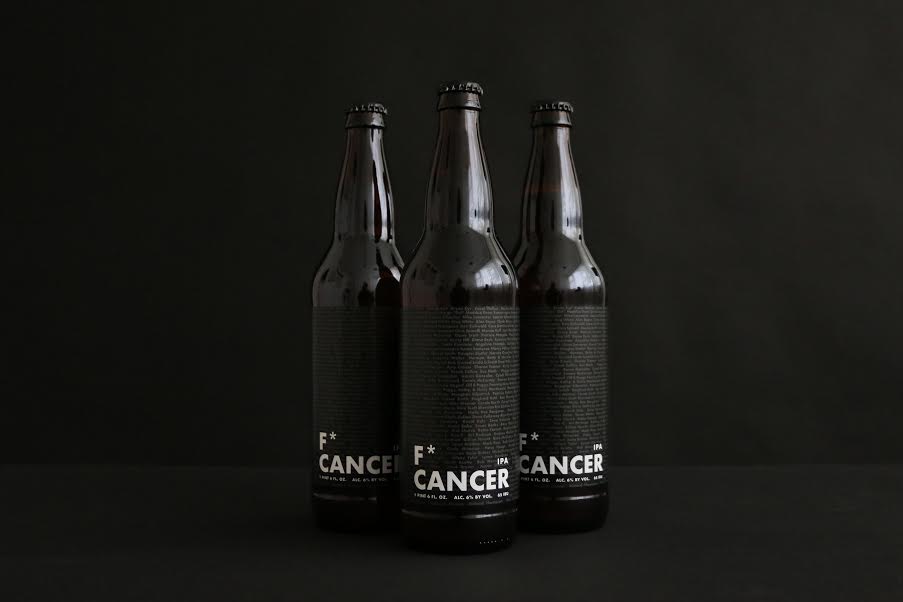 "We've all been touched by the disease, and I personally want to see cancer eradicated in my life- time. Columbia is honored to be a partner in this important mission" said David Stander, SVP of Business Development at Columbia Distributing.
A series of promoted fundraising events will take place throughout the month of June in all geographies, hosted by Silver Moon's partner retailers & local Relay for Life teams. All F*CANCER dollars raised in each community will go to the American Cancer Society programs in that community. "We think it's important that those contributing dollars see first hand where the money is going & how it helps their community," says Balmuth. "Programs like 'Road to Recovery', which provides transportation to patients needing assistance to doctor appointments & "Look Good, Feel Better', which provides women with tips on how to cope with skin changes & hair loss are all paid for by fundraising dollars brought in from programs like F*CANCER," adds Lauren Olander, ACS Director of Estate & Gift Planning. "We are grateful for Silver Moon's sponsorship over the last four years."
Those interested in supporting the cause, and attending a regional event in June, are encouraged to find more information on Silver Moon Brewing's new website. A dedicated page explaining the campaign, listing participating retailers and event venues, and showing this year's bottle label can be found at www.SilverMoonBrewing.com/fcancer.
About Silver Moon Brewing
The award winning brewery is widely known as the third oldest brewery in one of the birthplaces of Craft Beer, Bend, Oregon. Starting as a home brew shop in 2000, the brewery found new ownership in 2013, and production capacity has quickly risen to a top 20 brewery in Oregon. Silver Moon is distributed in Oregon,Washington and Northern California by Columbia Distributing. Hayden Beverage provides distrib- ution in Idaho, and the new market launch in Colorado will be supported by Colorado Craft Distributing. Visit the Moon at www.SilverMoonBrewing.com.