Spring for Zenger Kick-Off Party at Baerlic Brewing
|
The annual spring fundraising drive is about to begin for Zenger Farm. On Sunday, April 8th, the Spring for Zenger Kick-Off Party will take place at Baerlic Brewing. This all ages event is free and open to the public from 3:00-6:00pm at Baerlic Brewing that is located at 2235 SE 11th Avenue in Portland.
During the three hour Spring for Zenger Kick-Off Party there will be a casual fundraiser with great raffle packages! These include gifts from F.H. Steinbart, Eastside Distilling, Hawthorne Chiropractic, Albatross Tattoo, Nuestra Cocina, Blaq Paks, Gigantic, Breakside, and Stormbreaker Brewing.
There will also be two impressive Silent Auction Weekend Getaway Packages. One will be for a house rental in Pacific City with a $100 GC to Pelican Brewing, and the other for a condo rental in Hood River with a $100 to pFriem!
There will be a beer ring toss with bottles from Gigantic, Stormbreaker, and Upright. To keep it kid-friendly, we also have a raffle item of kids' garden tools from Portland Nursery, and each kid that comes get a free raffle ticket. Finally, Baerlic will also be very generously donating 20% of all of Sunday's sales to Zenger Farm.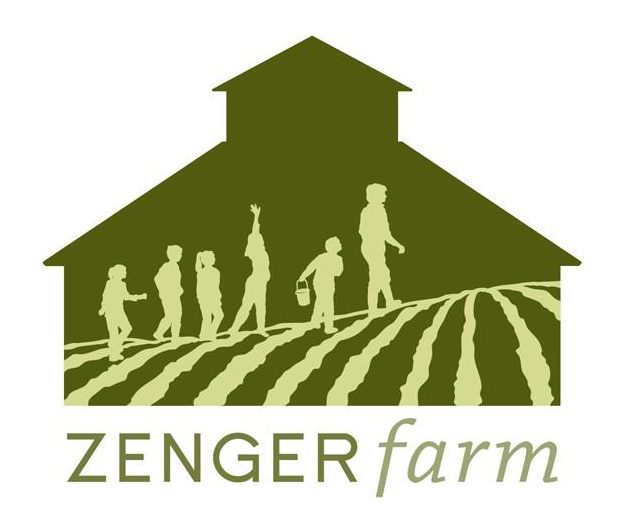 After the Spring for Zenger Kick-Off Party at Baerlic Brewing, the following fundraising events will take place over the coming week. These local businesses will donate a percentage of a day's sales to Zenger Farm.
Monday, April 9
Scottie's Pizza Parlor – 2128 SE Division St
Tuesday, April 10
The BeerMongers– 1125 SE Division Street
Ned Ludd – 3925 NE MLK JR Boulevard
The Eagle Eye Tavern – 5826 SE 92nd Avenue
Wednesday, April 11
Henry Higgins Boiled Bagels– 6420 SE Foster Road
¿Por Qué No? Taqueria – 3524 N Mississippi Avenue & 4635 SE Hawthorne Boulevard
Thursday, April 12
Biwa – 215 SE 9th Avenue
The Takahashi Restaurant – 10324 SE Holgate Boulevard
Friday, April 13
Miss Zumstein's Cakes & Desserts – 5027 NE 42nd Avenue
Piccolina Woodstock – 4416 SE Woodstock Boulevard
Stumptown Coffee Roasters – All Portland cafes
Saturday, April 14
Alma Chocolate – 140 NE 28th Avenue & 1323 SE 7th Avenue
Sunday, April 15
SE Wine Collective – 2425 SE 35th Place
All during Spring for Zenger
Ore Winery is donating 20% of its online sales to Zenger Farm!
Zoiglhaus Brewing Company (5716 SE 92nd avenue) is donating 15% of every pint of Zenger Spring Bock sold!