Thirsty Monk Partners with Trailkeepers of Oregon on Karma Series Trail Monk IPA
|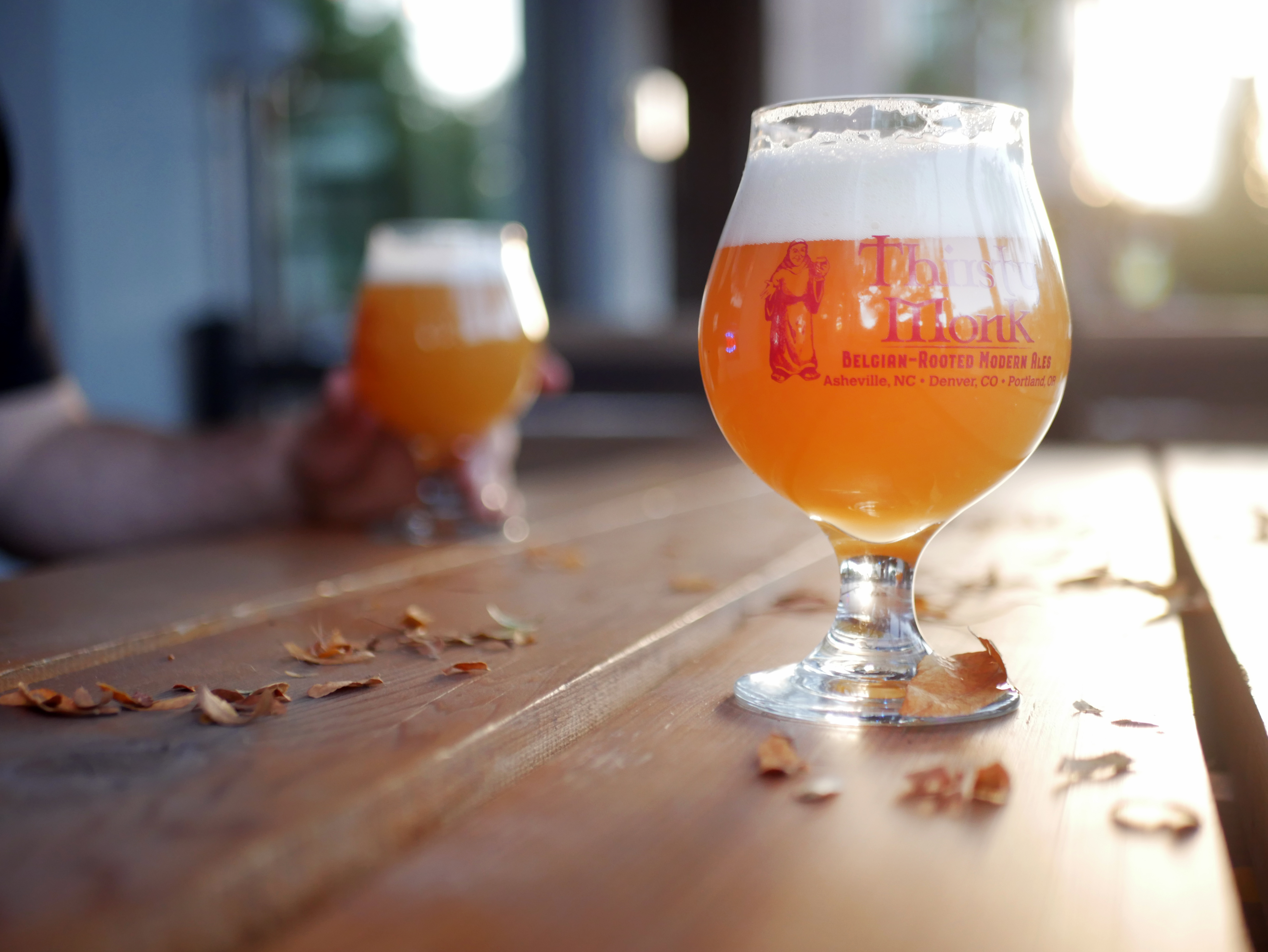 Thirsty Monk is set to release Trail Monk IPA, the brewer's latest beer in its Karma Series that will benefit trail restoration organizations in all three markets that it serves. Here in Stumptown at Thirsty Monk – Portland, Trail Monk IPA will benefit Trailkeepers of Oregon when the beer debuts on October 18th.
"The K in Monk actually stands for Karma," said Barry Bialik, Thirsty Monk CEO, in a statement. "Thirsty Monk has been very successful with some of our organized fundraising campaigns in Asheville and we wanted to use our experience toward helping each of our cities in the best way our brewery can. What better way for a brewery to help raise money than to brew a beer? We look at the common needs our cities have and will feature a beer and a charitable cause each quarter."
Each quarter Thirsty Monk brews a beer that is part of its Karma Series that supports nonprofit efforts that align with Thirsty Monk's company values. Earlier this year Thirsty Monk released Monk's Cottage to benefit affordable housing, and Unity Gose to promote LGBTQ equality and inclusion. Unity Gose raised over $3,000 with more than $1,000 donated to 501c3s Campaign for Southern Equality in Asheville, One Colorado in Denver, and Basic Rights Oregon in Portland respectively. Not too bad for a single beer release!
Now on to the next Karma Series beer and Trail Monk IPA. This IPA pours a hazy pale orange, with notes of freshly squeezed citrus fruits, pine, and a pleasantly bitter finish and sits at 7.5% ABV.

A portion of the proceeds from Trail Monk IPA will support Trailkeepers of Oregon, a non-profit organization whose mission is to protect and enhance the Oregon hiking experience through advocacy, stewardship, outreach and education.
Thirsty Monk – Portland
1522 SE 32nd Ave.
Portland, OR