Von Ebert Brewing and Breakside Brewery Collaborate on Brave Noise Pale Ale to Benefit the Domestic Violence Resource Center
|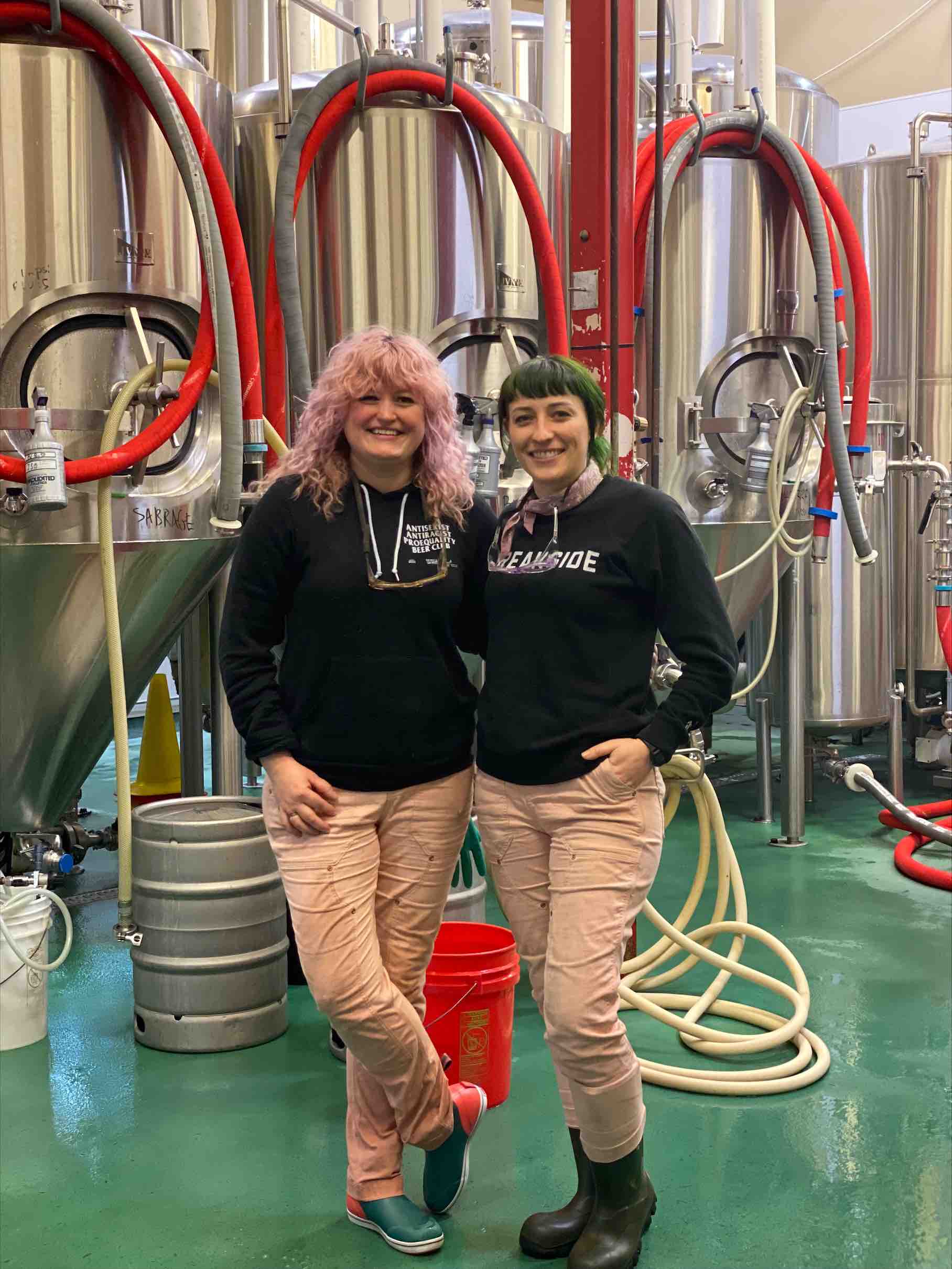 A new collaboration is set for release from Von Ebert Brewing and Breakside Brewery to benefit the Domestic Violence Resource Center from Beaverton, Oregon. Brave Noise Pale Ale, which is part of the worldwide Brave Noise Beer Movement, will be tapped at both Von Ebert locations and select Breakside locations on Wednesday, March 30th.
Brave Noise is a global beer collaboration founded by Brienne Allan, formerly a brewer at Notch Brewing and now co-founder and head brewer of brewery-in-planning, Sacred Profane Brewing. The goal of Brave Noise is to advocate for safe spaces and inclusive environments within the beer industry.
To participate in the Brave Noise collaboration, breweries must show transparency in their policies prohibiting gender discrimination, racism, sexual assault, and harassment, publicly posting their code of conduct and resources both digitally and physically for all staff and customers to see.
Additionally, breweries must commit to doing the long term work that supports the mission of Brave Noise by providing relevant support and services for employees and customers, such as sexual harassment training and diversity training. Each brewery must also make a donation to a verified non-profit organization that reflects the mission of the Brave Noise initiative.
Von Ebert, led by brewer Madeleine McCarthy, and Breakside, led by Research and Development Brewer, Natalie Rose Baldwin, together brewed a bright, crisp pale ale, using Azacca, Citra, Strata, and El Dorado hops. The 4.5% ABV beer offers notes of pink starbursts, fruit punch, and passionfruit.
A portion of the proceeds from the collaboration will benefit the Domestic Violence Resource Center in Beaverton, OR, a nonprofit that has been in operation since 1977, offering counseling, shelter, transition and permanent housing, community education, training and safety planning, and advocacy and empowerment tools to anyone experiencing domestic violence.
"Making the craft beer industry safer and more inclusive for all people is important to both of our breweries," commented McCarthy. "Participating in the Brave Noise collaboration is a great way to take initiative and make the change we want to see. We're really excited to release this beer and raise some awareness for the Domestic Violence Resource Center."
"Maddy and I have looked forward to working together and are happy that the opportunity to create a beer is for the Brave Noise cause," expressed Rose Baldwin. "This collaboration represents the forward social momentum that we expect of our peers both in and out of the beer industry. Cheers to working for a more equitable and discrimination free industry one beer at a time."