Deschutes Brewery Celebrates 33 Years with Black Butte XXXIII!
|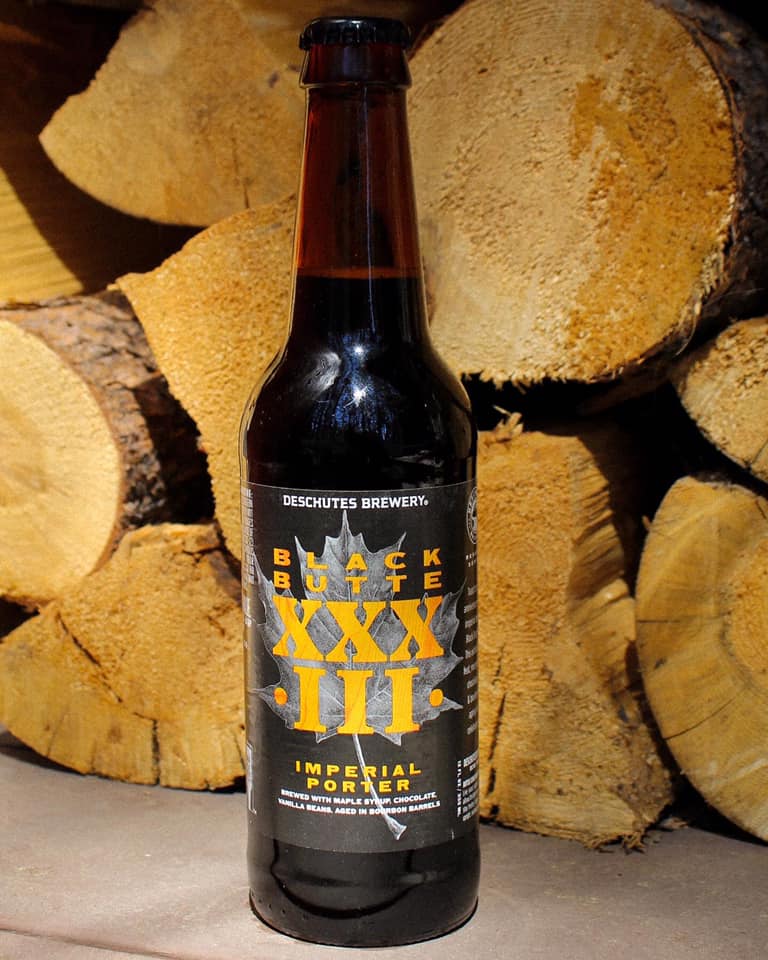 This past weekend, Deschutes Brewery celebrated its 33rd Anniversary in Bend. Along with this milestone, the brewery released Black Butte XXXIII on draft and in bottles.
For its 33rd birthday, Deschutes Brewery introduced maple syrup to the series for the very first time. Aged in Bourbon Barrels, Black Butte XXXIII is brewed with 2 Row, Wheat, Oats, Chocolate, Midnight Wheat, and C75 malts and is hopped with Millennium, Cascade, and Tettnang, And to make this bold porter special, Deschutes also incorporates Maple Syrup, Chocolate, and Vanilla Beans into the mix. Black Butte XXXIII sits at 11% ABV.
Look for Black Butte XXXIII in 4-pack, 12oz bottles or on draft at the Deschutes Brewery Pubs in Portland and Bend.