Elysian Brewing Celebrates 25 Years with XXV Anniversary Beer Box
|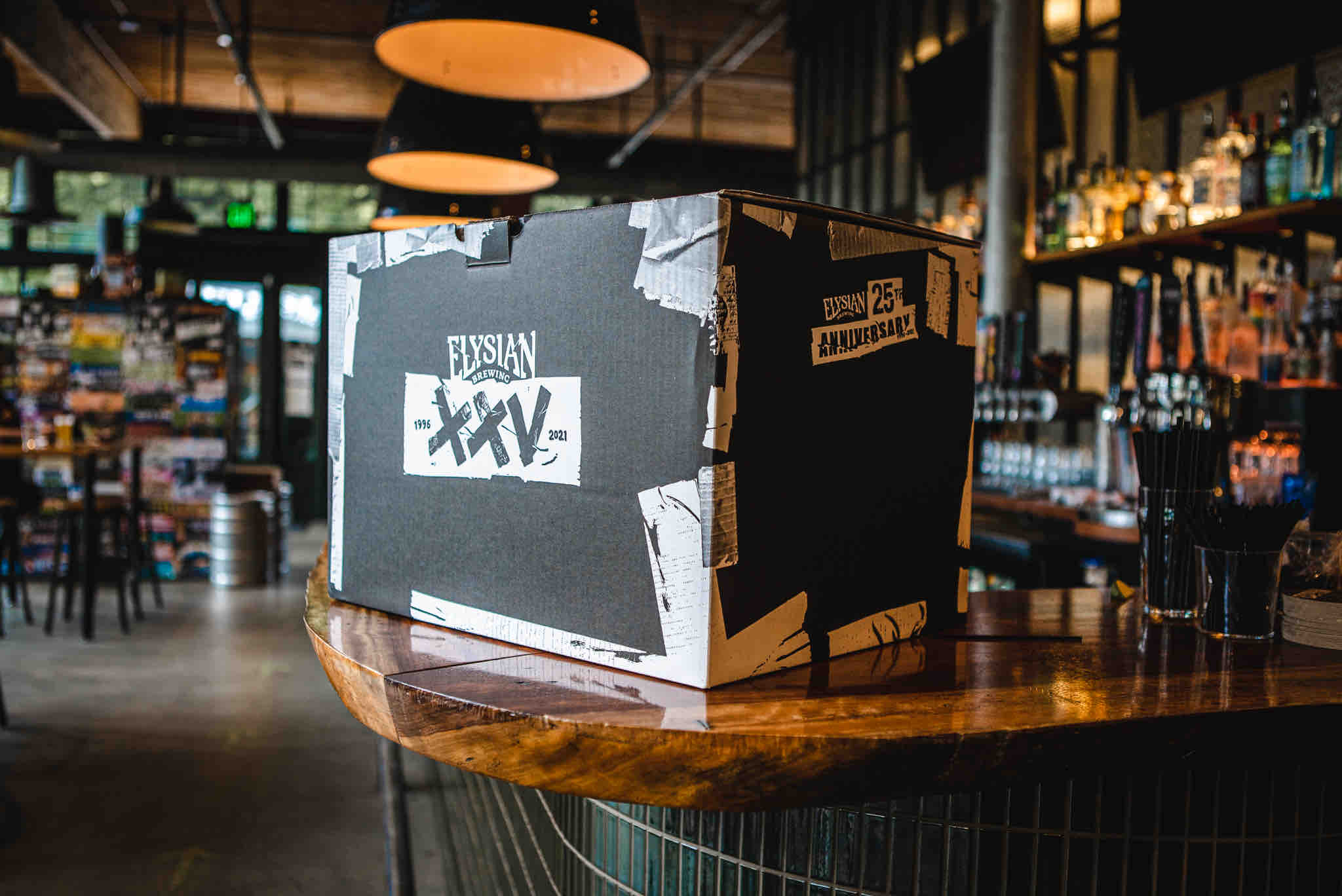 Twenty-five years ago, Elysian Brewing opened the doors to its first brewpub in Seattle's Capitol Hill neighborhood. Now a quarter of a century later, the brewery has a few additional locations, including a large 60-barrel production brewery in Seattle's Georgetown neighborhood.
To celebrate this milestone of a year, Elysian Brewing has created a one-of-a-kind, limited-edition XXV Anniversary Beer Box, available exclusively for sale in the brewery's home state of Washington. It's an elaborate piece that channels the brewery's 25 year history.
Elysian Brewing dates back to May 1996 when the brewery was founded by Dave Buhler, Joe Bisacca, and Dick Cantwell. This trio built a brewpub in Seattle that began to receive much notoriety from craft beer fans. The brew team, led by Cantwell, was known for its experimentation and brewing hop forward beers. Through the years, the brewery went on to win awards at the Great American Beer Festival and World Beer Cup, among other smaller competitions.
Beyond its beer and pub food, Elysian has become an integral part of the Seattle community. The brewery forged lasting partnerships with local institutions such as KEXP, The Vera Project, Seattle PRIDE, Fisher House, and Fantagraphics.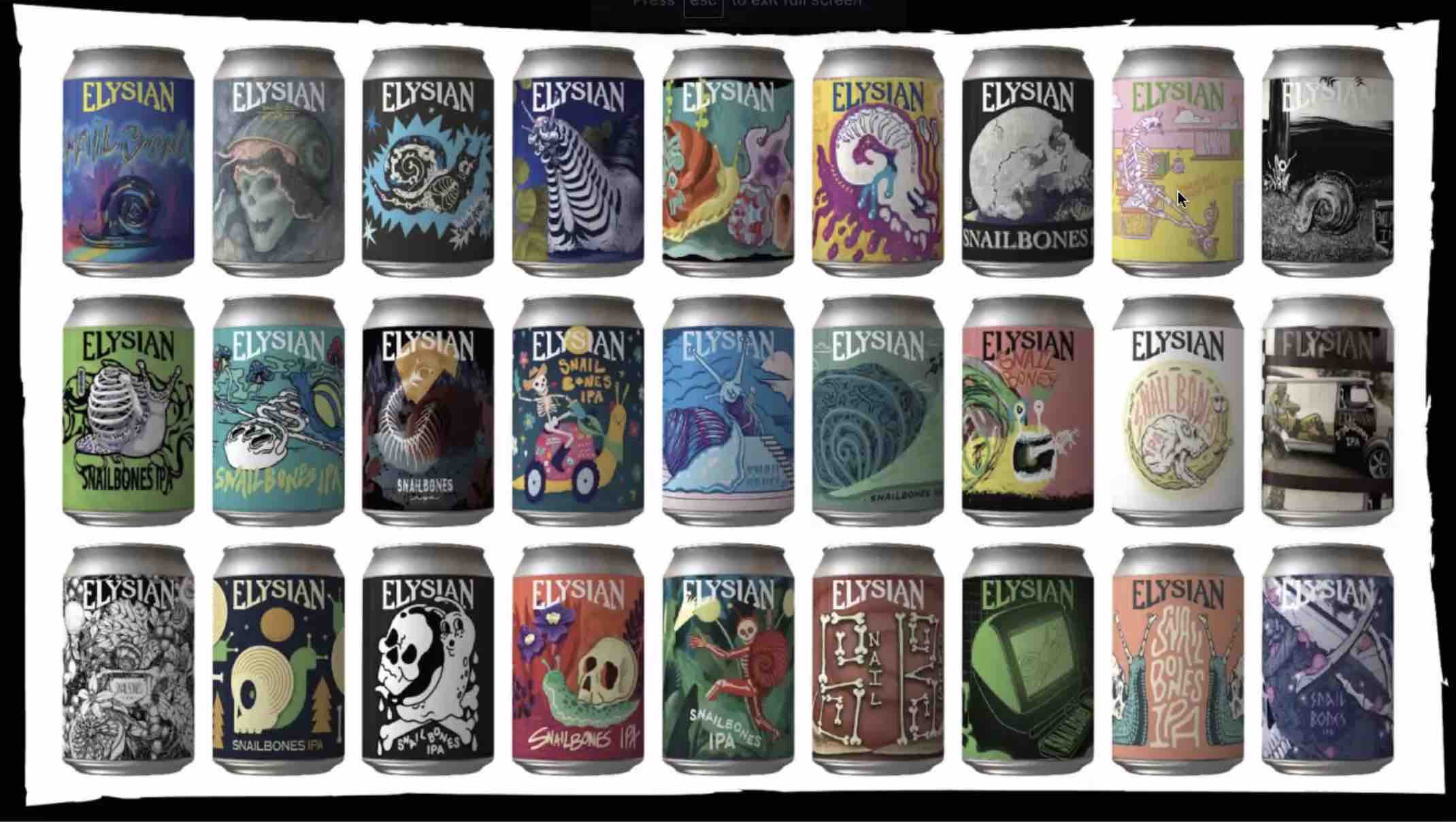 When it comes to experimentation, there is no other brewery known for its venture into pumpkin beers. The Elysian Brewing brew team took the brewery to new heights during the "pumpkin beer craze" of the early half of the past decade. Elysian brewed a massive number of pumpkin beers that culminated in the annual Great Pumpkin Beer Festival. We have heard rumblings that this festival may return this fall after a one-year hiatus due to the pandemic.
But the Seattle beer scene changed a bit in early 2015. The ownership trio of Elysian Brewing decided to sell the brewery to Anheuser-Busch InBev. Three months later Cantwell resigned and re-emerged with New Belgium Brewing in August 2017. Then two years later, New Belgium in turn sold 100% of the company to Lion Little World Beverages, an Australian subsidiary owned by Japan's Kirin Holdings.
With Elysian's sale to A-B InBev, it opened doors to a whole new world for the brewery. Expansion took place to eventually reach all 50 states. To obtain this type of growth, Elysian scaled up a few of its most popular and largest selling beers to be brewed at three select A-B breweries around the country.
"In 2015, we were presented with an opportunity to partner with Anheuser-Busch, which really opened a few doors," wrote Joe Bisacca to BREWPUBLIC. "First was the ability to continue to brew what we want, as often as we like. That sounds like it shouldn't be a problem, but in order to grow a flagship beer (like Space Dust) it takes over production and limits available tank time and limits how many other beers you can brew. With A-B, we could scale Space Dust in their other facilities and free up capacity in Seattle."
Bisacca continues, "We currently cross brew at Fairfield, CA, Ft. Collins, CO, and Merrimack, NH, and by brewing in these three additional parts of the country that means that we can get fresher beer to market much faster. Beer dies in hot trucks! Second, was the wholesaler network to get beer efficiently distributed on a national scale. Never underestimate the complexities of a national presence with 630 wholesalers in 50 states. Lastly, we were able to grow and support our team and support our employees with things like benefits, competitive compensation, and career growth opportunities globally."
With the new ownership at top, Elysian Brewing continued to experiment and expand its lineup seeking the creative input from its brewers. Now in time for the brewery's 25th anniversary this year, Elysian beers are found in all 50 states.
"It's a milestone we're extremely proud of and one that we couldn't have achieved without our fans," wrote Bisacca. "We've been able to sustain our brewery for the last quarter century because of our customers, who are at the center of everything we do."
"We've managed to stay true to who we are through our beer, our partnerships and our love for art and music, and all the while, we've created a really loyal following of beer lovers. So, at the end of the day, we owe everything to them."
To celebrate this 25-year milestone, Elysian Brewing has created a one-of-a-kind, limited-edition XXV Anniversary Beer Box, available exclusively for sale in the brewery's home state of Washington. The box offers way more than just beer or throwback recipes, as it offers surprising brand experiences that invite beer drinkers down a rabbit hole and into the world of Elysian in a thoughtfully chaotic way.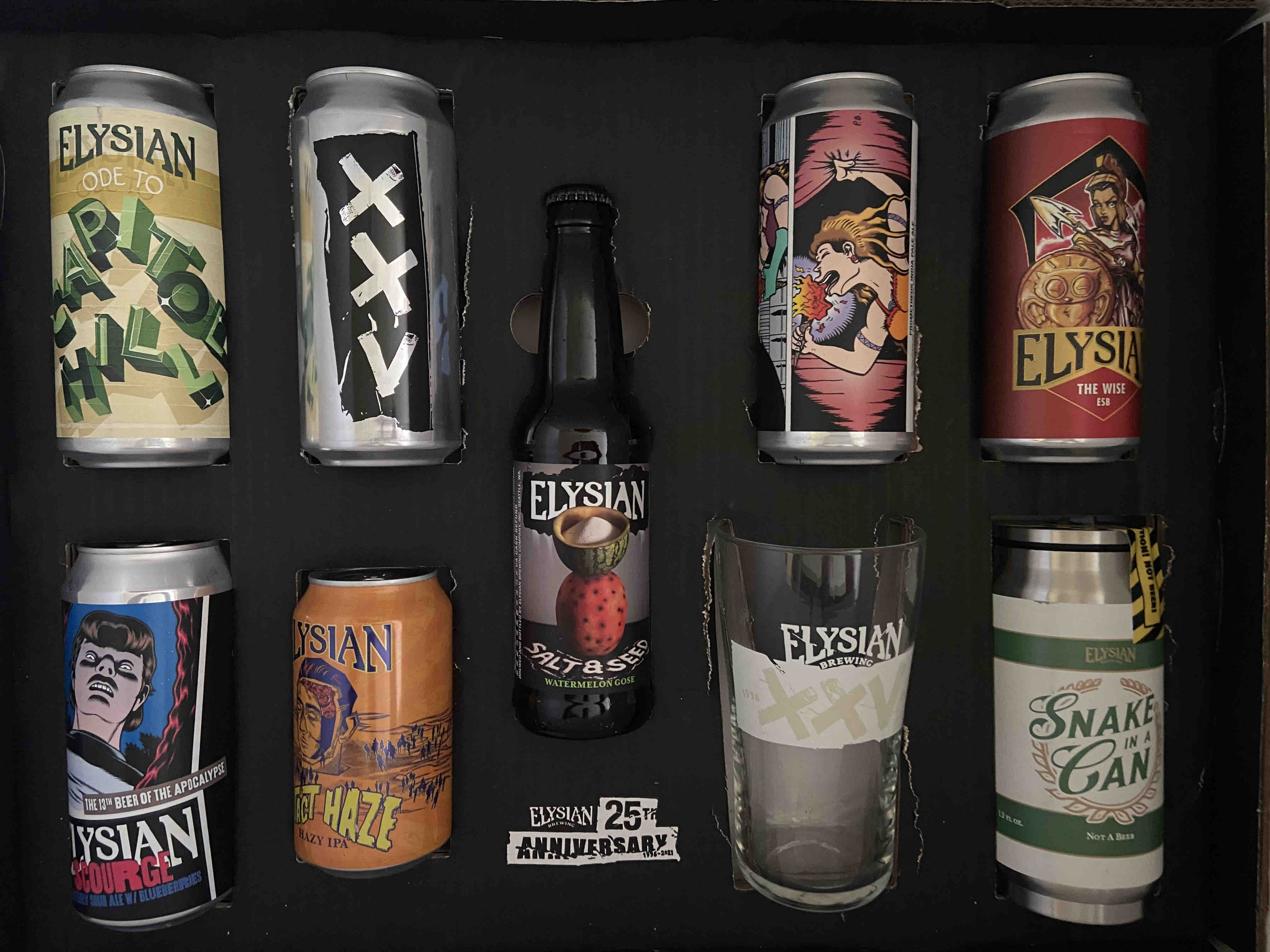 The XXV Anniversary Beer Box contains 23 beers, including many that have not been brewed in many years, alongside some great novelty items and more. A few highlights include the KEXP Mixtape beer that's a blood orange milkshake IPA that pairs best with the sweet sounds you'll hear on the box's exclusive mixtape featuring four exceptional Live on KEXP performances by The Black Tones, Thunderpussy, Delvon Lamarr Organ Trio, and Naked Giants!
Another fun beer from the box is Avatar Jasmine IPA as its wrapped with a plantable, biodegradable label with seeds embedded in it. And Snailbones IPA receives an artist remix where Elysian hired 27 artists to re-create their very own beer label that is distributed amongst the beer boxes.
The XXV Anniversary Beer Box is full of beers that bring back a handful from Elysian's 25 year history, alongside a few new beers to give a bit of direction on where the brewery is headed. The large beer box is a great way to sample through beer of past  including two collaborations with Big Time Brewing and The Wise ESB, to the most recent creations from the brewers at Elysian Brewing. Here's a rundown of the 23 beers in the Elysian XXV Anniversary Beer Box.
Elysian Brewing 25th Anniversary Collection
XXV Anniversary Coffee IPA
Scarlet Fire IPA (Collaboration w/ Big Time Brewing)
Prometheus IPA (Collaboration w/ Big Time Brewing)
Capitol Hill Beer Pale Ale
The Wise ESB
Space Dust IPA
Snailbones IPA
Scourge Goji Berry Sour Ale w/ Blueberries
The Immortal IPA
Contact Haze Hazy IPA
Full Contact Haze Imperial Hazy IPA
Altered Contact Tart IPA
Jasmine Avatar IPA
Loser Pale Ale
KEXP Mixtape Blood Orange Milkshake IPA
Cake Topper Brut IPA
Velvet Painting Raw IPA
Superfuzz Blood Orange Pale
Dragonstooth Stout
Night Owl Pumpkin Ale
What's the Password Tiki IPA
Dreadwood Derby Oak Aged Imperial Stout
Salt & Seed Watermelon Gose
Also included in this massive box set is an Elysian XXV Anniversary Glass, a Snake In A Can, an old school Fanzine, a Dreadwood Pinewood Derby Car, Cupcake Mix, Salt & Seed Candy and more!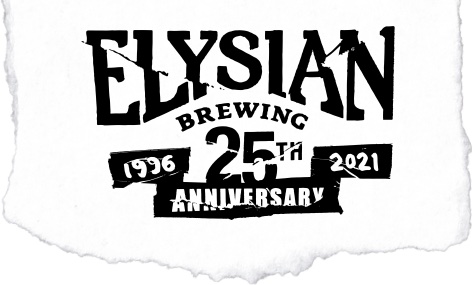 The Elysian 25th Anniversary Box can be ordered by CLICKING HERE. The massive box filled with 23 beers and other novelty items costs $96 and is only available within Washington State.