Firestone Walker Brewing Celebrates 25 Years with its Flagship, Double Barrel Ale
|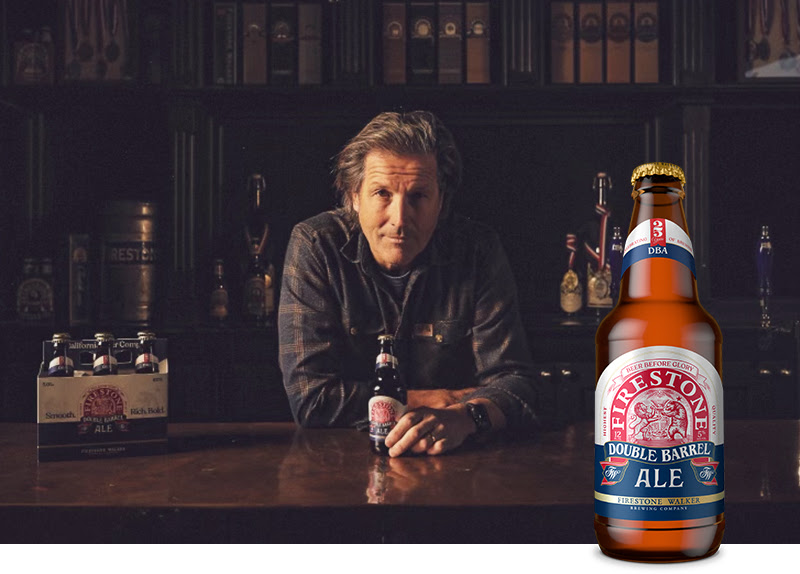 Many things have changed over the past 25 years but one thing remains constant, world-class beer continues to be brewed by Firestone Walker Brewing. Founded in 1996 by two brothers-in-law, Adam Firestone and David Walker, took their idea of brewing beer and turned it into a business.
The two were able to piecemeal a brewery together in the back-forty of the family's vineyard after obtaining a second-hand brewhouse from a junkyard a few hours south in Los Angeles. There they went to brew and the first beer off the line was Double Barrel Ale (DBA), the beer that has become Firestone Walker's flagship beer.
After being continually brewed for the past 25 years, Double Barrel Ale is fronting a new "heritage" look that draws inspiration from the original design, reacquainting beer lovers with a British-style pale ale that Adam Firestone and David Walker are very proud of. The new-look Double Barrel Ale is hitting Firestone Walker's California markets this month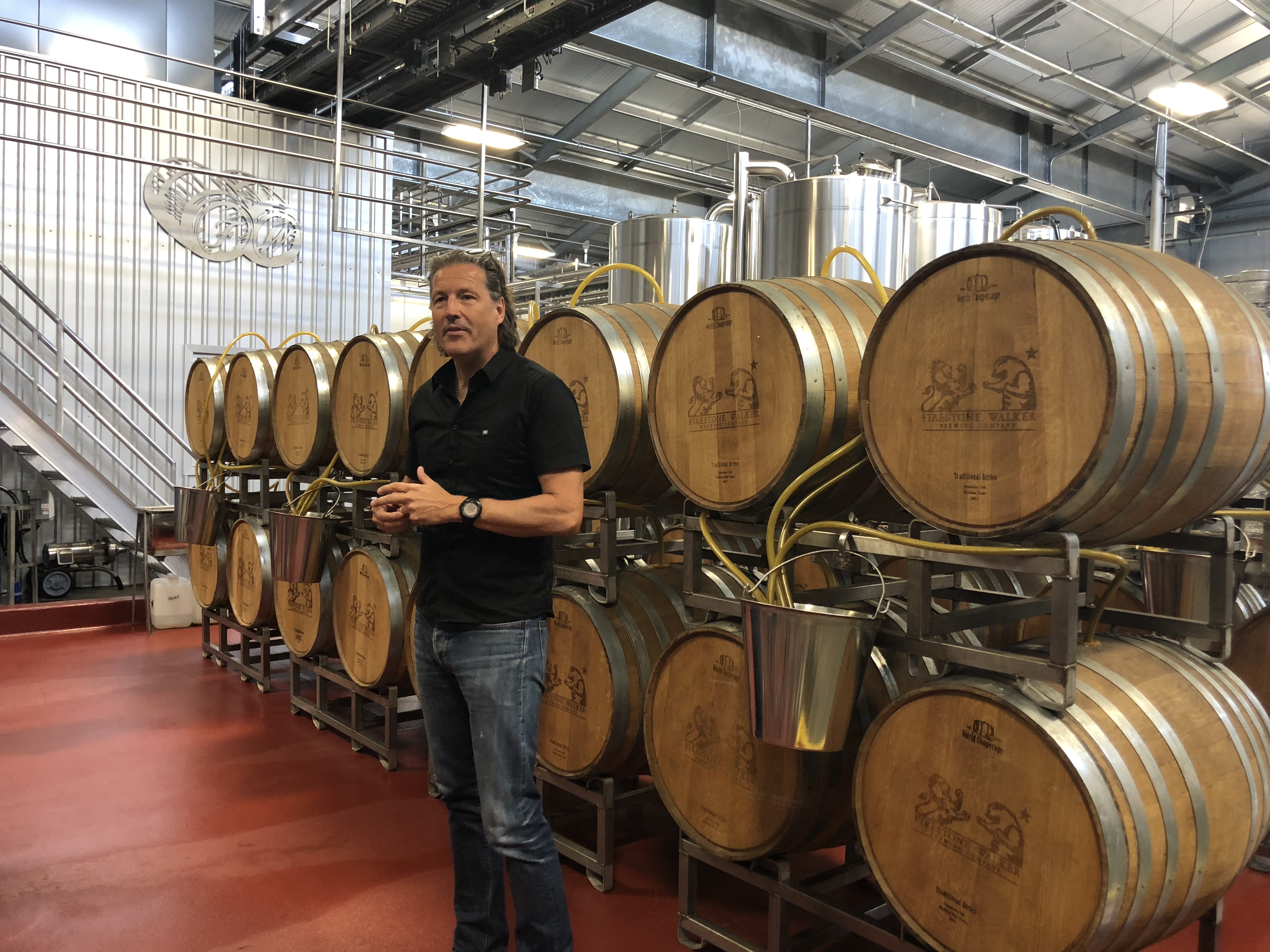 The brewing of Double Barrel Ale is a true love and passion of bringing together British brewing techniques and merging them with the methods of today. The brewery uses its Firestone Walker Burton Union System that sees fermentation in both wood and stainless steel, hence the name Double Barrel Ale. The beer spends about 20% of its time in these wooden casks to create this well-balanced ale. This results in a sessionable 5% ABV beer that pairs lovely with food or is perfect just on its own.
"We crammed everything we wanted our brewery and beer to be into that one creation," said Walker, in a statement. "As they like to say, you only got one opportunity to make a first impression, and DBA was that for us."
"The quaffable quotient of an English Pale Ale is strong with DBA; 12 oz's is never enough for me," continues Walker. "No flavor is out of harmony; a hint of toffee balanced against the mild English hops that provide enough bitterness to support the taste but not define it. The body is enough to make your palate notice it's a remarkable beer but also doesn't stop you from returning to the glass reflexively for another sip. And best of all, as you demolish this thing of beauty, an elegant, well earned, creamy head slides down the side of the glass, leaving you in no doubt this is a beer to remember."
In addition to the new Heritage look of Double Barrel Ale for the brewery's Silver Anniversary, Firestone Walker has also launched an oral history series and look-back video, starting with the precarious first chapter of the brewery's existence from 1996 through 2000. The video and initial oral history can be viewed at FirestoneBeer.com/stories.
Firestone Walker has also released a new short film highlighting its sustainability initiatives under the banner of Brewing for Tomorrow, all in the spirit of looking ahead to the next 25 years by addressing three key categories: clean energy, water conservation and waste elimination. The new short film and sustainability overview can be viewed at FirestoneBeer.com/brewing-for-tomorrow.
Firestone Walker's sustainability initiatives have taken a massive step forward this year with the launch of the brewery's new 9.7-acre solar array, which is one of the largest on-site solar arrays in the craft beer industry. This array ensures that the majority of Firestone Walker's beer is now brewed with California sunshine, offsetting more than 3,000 metric tons of carbon emissions annually, equal to the carbon sequestered by 4,220 acres of mature forestland.
"California's Central Coast has been our home for a few generations— we have an affection for this place and feel an obligation to treat it as well as we possibly can," Walker said. "Solar power gives us another reason to smile."
Added Firestone, "Even after 25 years, we still believe that we can build a brewery of the future."
To better locate Double Barrel Ale or any other Firestone Walker beer, use the Firestone Beer Finder.