Lompoc Brewing Will Serve its Last Pint Today on October 29, 2019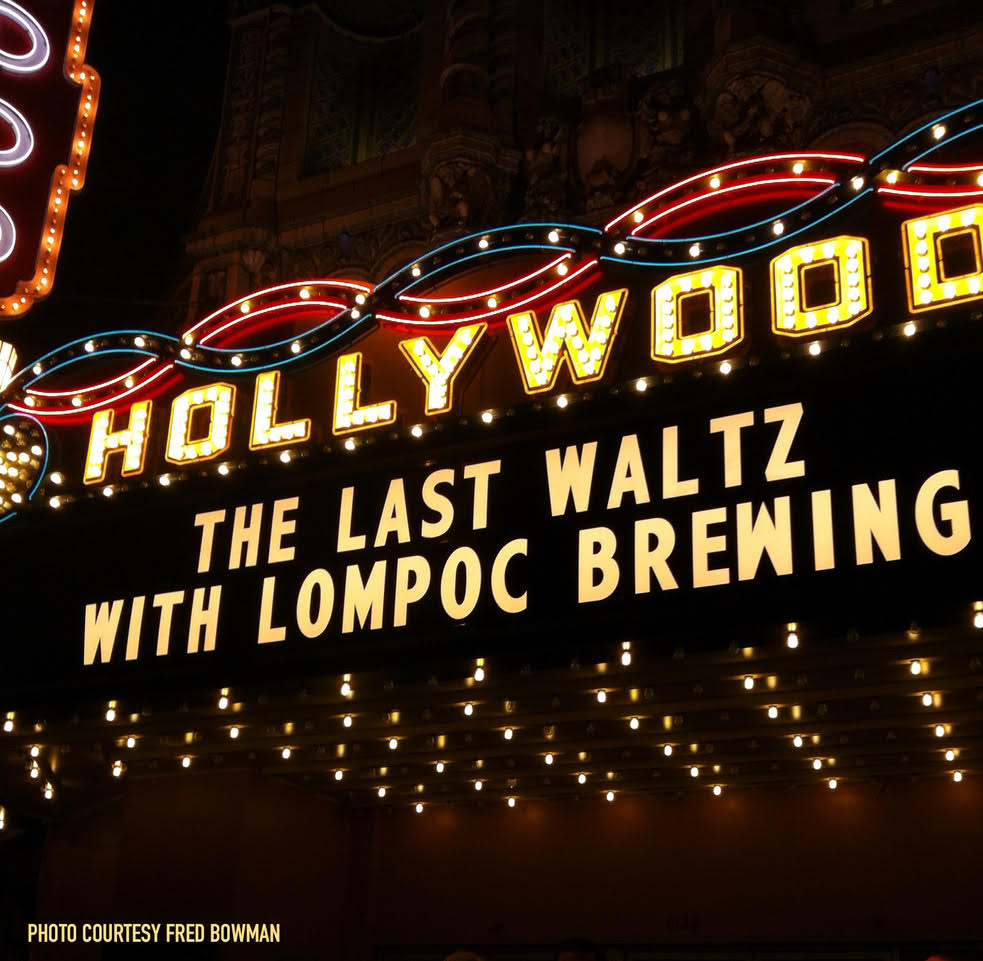 With brewing roots dating back to 1996, Lompoc Brewing will serve its last pint today, Tuesday, October 29, 2019 as it will shutter its 5th Quadrant and Sidebar locations later this evening. The brewing operations have already been shut down. So join Lompoc Brewing for one final pint today and celebrate The Last Waltz with Lompoc Brewing on Tightwad Tuesday with $3.50 pints!
Through the years, Lompoc Brewing has been known as a popular neighborhood brewpub that has been led by Jerry Fecther since the year 2000. At one time Lompoc boasted five locations throughout Portland but in recent years this count had diminished to three locations, the previously mentioned 5th Quadrant and Siderbar along with Oaks Bottom Public House, currently a Lompoc satellite taproom.
But as the craft brewing industry has grown in Portland, this new growth has hurt many of the founding breweries. This has been true at Lompoc in recent years as it has closed up the former Lompoc Tavern and Lompoc Hedge House. Lompoc now joins BridgePort Brewing, Alameda Brewing and Rock Bottom Brewing as long standing breweries shuttering over the past few years.
Not always known for its cutting edge beer styles, four years ago Lompoc Brewing received national recognition as it won its first medal at the Great American Beer Festival (GABF) in 2015 for its Proletariat Red, taking home a Silver Medal. Then in 2018, Lompoc won a Gold Medal for its Lomporter.
Oaks Bottom Public House that's located at 1621 SE Bybee Blvd. will continue to operate as its own entity, owned and run by Jerry Fechter. It will serve and sell all remaining Lompoc beer while it lasts as the pub will focus on becoming a true neighborhood pub.
Former Lompoc Brewmaster, Bryan Keilty has already moved on to another brewery project that is yet to be announced. All other remaining employees are said to have been offered a severance package as Fechter will try to absorb as many employees as possible at Oaks Bottom.
On Saturday, November 2nd, Lompoc Brewing will host a Garage Sale at its Sidebar location at 3901 N Williams Ave. from Noon to 5:00pm. Its goal is to sell off vintage Lompoc bottles, merchandise, glassware, and more.
Thanks for the memories and good times as we leave you with a few of the humorous videos that Lompoc has produced through the years…
About The Author
DJ
D.J. is a Portland, Oregon based writer that spent his formative years in the Midwest. With over 25 years under his belt of drinking beer at festivals across America and the world, he has developed a strong appreciation and understanding of craft beer and the industry that surrounds it. He can be found in any of the great breweries or beer bars that make Portland the best beer city in the world. His writing can also be found in the archives of Northwest Brewing News and can be followed on Twitter and Instagram at @hopapalooza.