Notes from the 2020 Oregon Brewers Guild Annual Meeting
|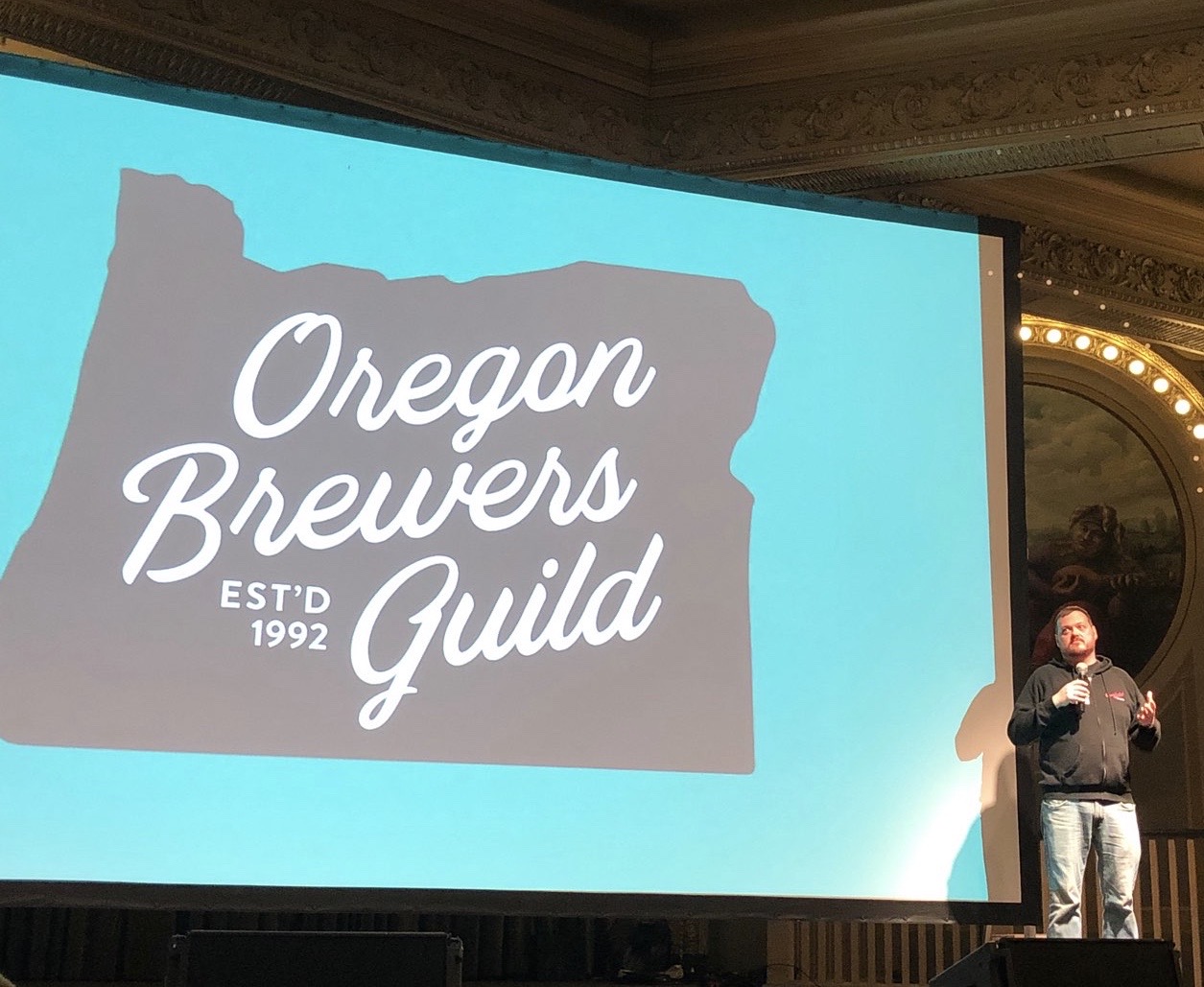 Today the Oregon Brewers Guild (OBG) hosted its 2020 Annual Meeting inside McMenamins Crystal Ballroom. Due paying OBG members attended an afternoon filled with seminars that was capped off by the evening's dinner and awards ceremony.
When the dinner rolled around the guild discussed state of brewing industry and for the first time ever, the Guild presented a handful of awards to its brewery members. These award categories included Lifetime Achievement Awards, Innovator of the Year, Community Hero, Sustainability Hero and Best Branding. Member breweries did the nominating and tonight the award winners were announced.
Some takeaways from this evening's annual meeting included a few statistics about the brewing industry here in Oregon. According to the OBG, there are 300 operating breweries within the state of Oregon. In 2019, the state saw 24 brewery openings and 14 closings. The trade group also stated that in-state production grew by 4% in 2019.
When it comes to the financials, the economic impact from these 300 breweries has been measured to be $2.1B that relates to $674 per capita. This is a substantial sum of money and one that is not taken lightly.
The OBG mentioned two legislative initiatives that it worked on in 2019 – SB 590 and SB 287. As it relates to SB 590, this allows for alternating proprietorships between brewpub licensees, eases bottle bill requirements for small taprooms and clarifies beer labeling. When it comes to SB 287, this allows for breweries to operate on land zoned for farming.
Also during the past two years, the OBG has defeated efforts during the 2019 and 2020 legislative sessions on increasing the beer privilege tax in Oregon. Currently this rate is at $.08 per gallon.
After these stats were given, the annual meeting transitioned into its first ever awards presentation for the five newly created categories. Again, these winners were all chosen by OBG member breweries.
Best Branding – Baerlic Brewing
Community Hero – Widmer Brothers Brewing
Innovator of the Year – Von Ebert Brewing
Sustainability Hero – Christian Ettinger of Hopworks Urban Brewery
Lifetime Achievement Awards – Fred Bowman, Art Larrance, Brian and Mike McMenamin, and Kurt and Rob Widmer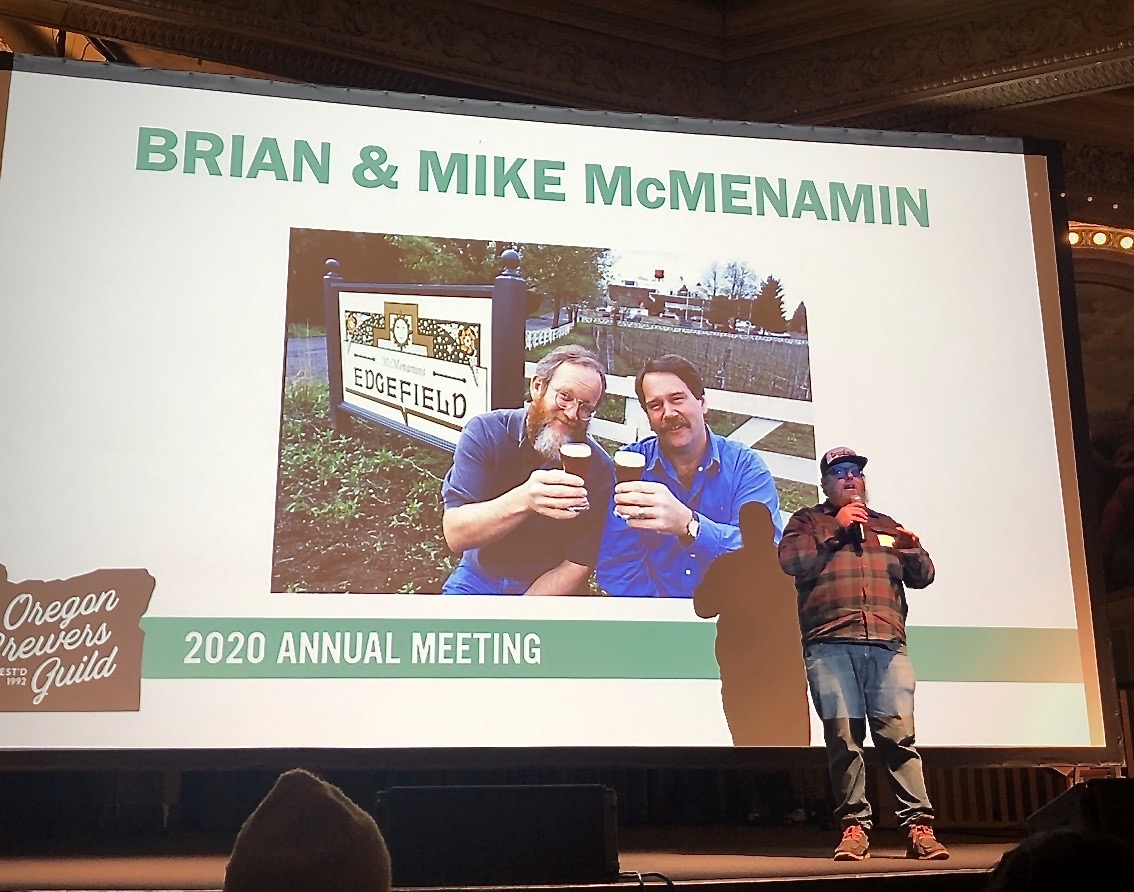 Seems like a solid list of winners. But when it came to the Lifetime Achievement Awards, the OBG pretty much covered the founding fathers of the modern era of Oregon craft brewing. If these awards continue next year it'll be a challenge to pick another worthy Lifetime Achievement recipient.
Cheers to Oregon Craft Beer!